Today's wedding is full of brilliant sunshine, a gorgeous couple and so much love and laughter. Olivia and Jessica were married on 12th December 2020 in Australia. They chose an outdoor rustic farm venue for their gorgeous ceremony, followed by a marquee reception which was full of so much life and laughter. These two beautiful brides are infectious in their love, they radiate happiness, which is as bright as the sun in the sky. A wonderful wedding from beginning to end. Big thanks to Henry Paul Photography for the fab images.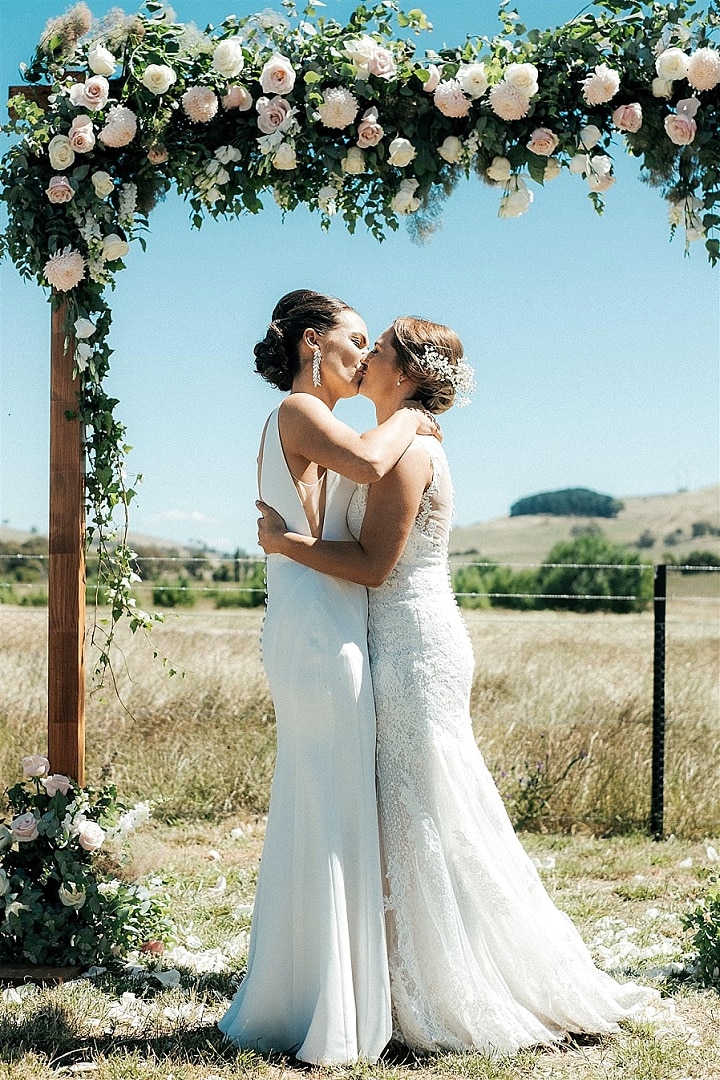 How they met
Jess and I met at the in high school. We caught the bus together as we both lived in Orange but went to Blayney School. Jess and I were just friends all through high school and then we sort of lost touch for a couple of years, we would still talk every now and then but I wouldn't say we were close friends.
I moved to Wollongong for a couple of years and when I moved back we started working together and then started dating from there.
We were both unsure of if it was going to go anywhere or what we really wanted – after around 6-12mths we realised that it was really something special and decided to just go for it.
I think we both realised each other was the one when we enjoyed spending time together constantly. We were working together and I was also staying over at jess's place a lot so we were seeing each other ALLLLL the time and weren't getting sick of each other. There was nothing in particular that either one of us did – Our love just really grew and grew and still continues to grow to this day.
The proposal
Jess proposed to me on our first trip to Europe. I (Liv) was completely shocked and surprised!!
We both knew that we were going to get married one day because we had talked about it and just said we would go and get rings together and do it that way. Little did I know Jess had bought a ring 6 months prior and was stashing it at our friends place until our trip.
I packed her suitcase as I always do when we go anywhere so I thought there was no way she was going to propose because I hadn't seen a ring and there was nothing in her suitcase. Butttttt – Jess had put the ring in the lining of her suitcase so I didn't find it.
We were in Santorini on our beautiful cliff face apartment overlooking the sunset and I said to Jess 'This has been my favourite day of the trip so far!'. She realised that was her queue to do it. She got up and went inside (I didn't notice because I was too busy playing Candy Crush), she came back out and sat on the seat next to me and said that she really enjoyed doing life with me and would I do it as her wife. When I looked over she was holding the ring.
I completely burst into tears and said Yes. I then followed quickly after with the question 'Did you ask my Dad?!?!' and she said that she did.
One thing you love most about each other:
Liv – I love Jess's willingness to give everything a go, she has so much knowledge about so many different things in the world and surprises me everyday with how smart she is or how she knows how to build/fix something.
Jess – I love Liv's sense of humour, she can have everyone in the room in stitches.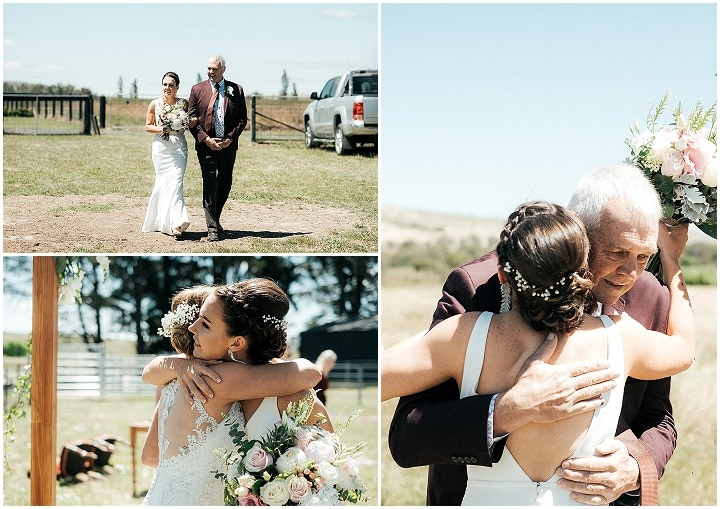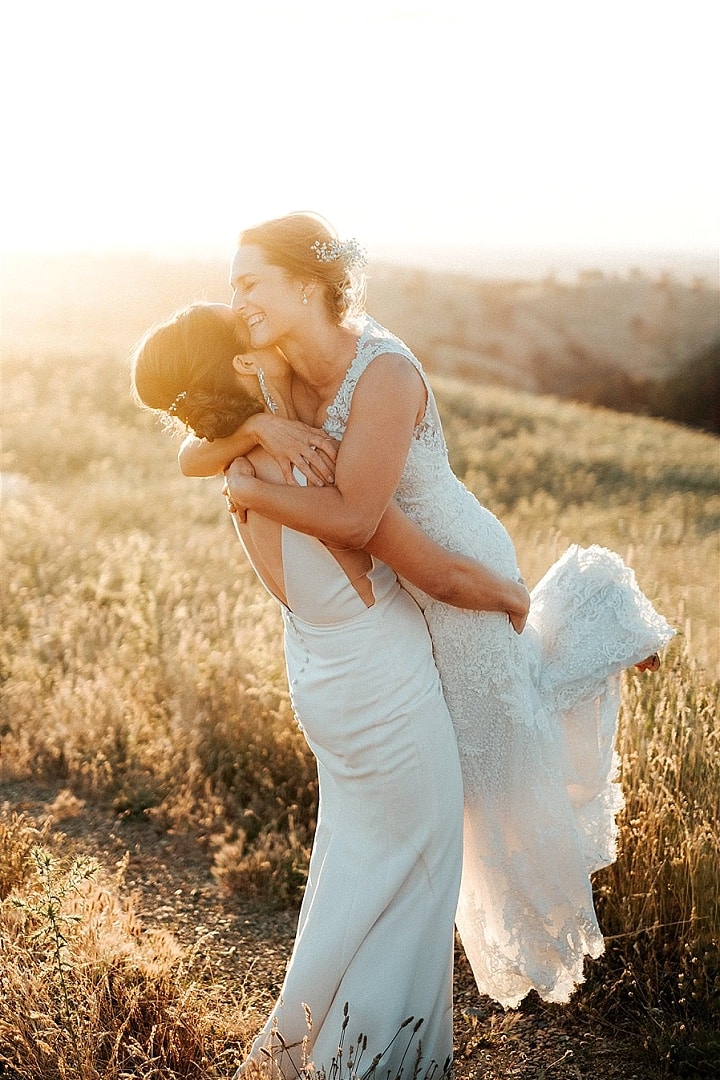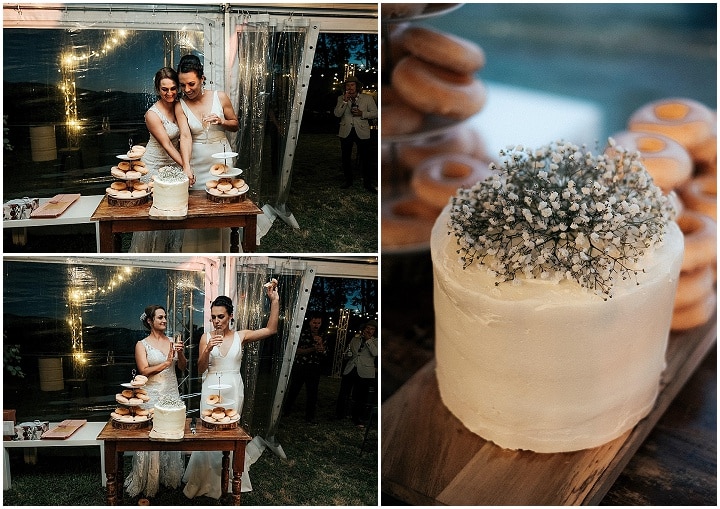 Supplier Shout Outs
Henry Paul Photography
www.henrypaul.com.au / www.henrypaul.com.au/blog / [email protected] / FACEBOOK / INSTAGRAM / PINTEREST
[jprel]