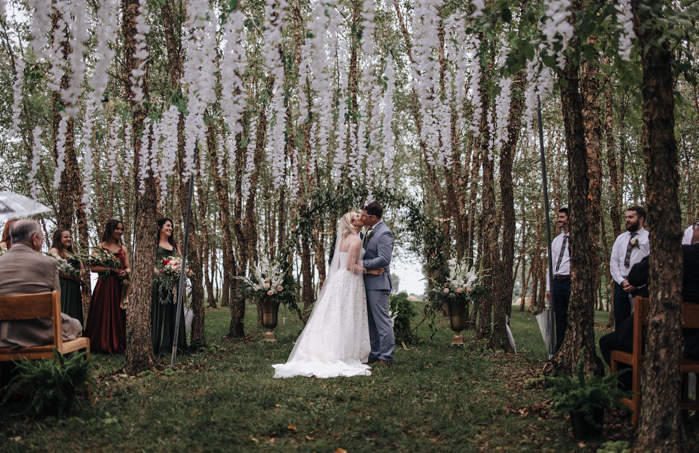 There's no denying that "Twilight" captivated the world by storm and cemented its place in pop culture. Since then, the movie has also served as inspiration for many soon-to-be-married couples. Given the enchanting forest vibe and lush greenery, a waterfall of white florals cascading from trees, and the romantic glow of candles, it's no surprise that Jillian and Colby wanted to recreate the iconic wedding scene at their Rosewood Acre Farms wedding.
The woodland setting instantly created a magical atmosphere for their ceremony. Dreamy white flowers strung overhead led to the altar in the middle of a grove of towering trees and a circular arch adorned with foraged leaves and blooms anchored the ceremony space. The same backdrop was used for the sweetheart table for the outdoor reception that followed. Meanwhile, long wooden tables, benches, and fairy lights made the open space feel cozy and intimate.  
The pair wanted their wedding to feel like a fairytale, and they achieved exactly that. And not only that, their celebration was filled with handmade details, making their big day unique and memorable. If you and your partner are thinking of saying "I do" among the trees, just like Bella and Edward, scroll through these gorgeous images captured by Livifaith Photography. Twilight fans, we guarantee you won't want to miss this!
The Couple:
Jillian and Colby
The Wedding:
Rosewood Acre Farms, Kentucky, United States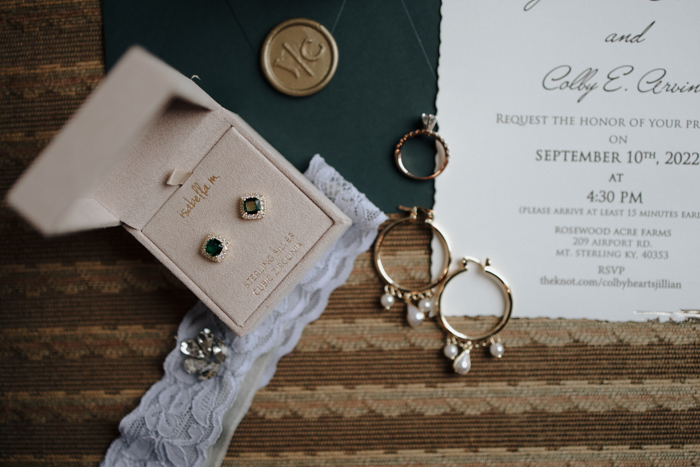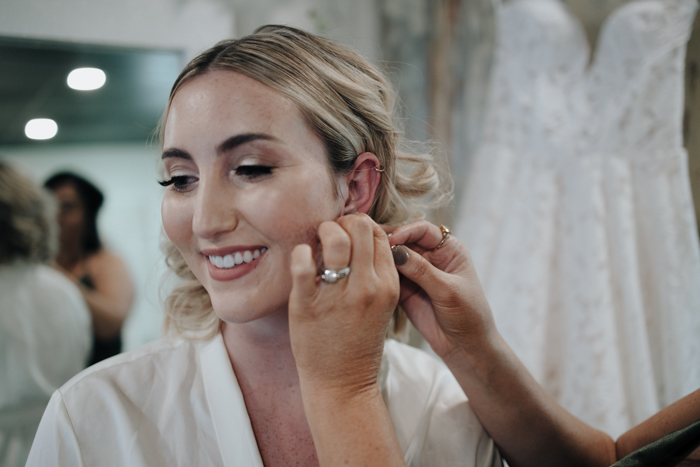 How Their Twilight-Inspired Rosewood Acre Farms Wedding Came To Be
I know what it sounds like, but it all started when I rewatched Twilight for the millionth time. I remember thinking how beautiful that wedding was, especially the flowers hanging from the air. That was a huge inspiration for me. But I also wanted the decor to represent me as well. I'm very eclectic in every way. Picking just one thing I like was difficult. So, why did I have to stick to just one theme when planning my wedding when that's not who I am? I decided to draw inspiration from Pinterest as well, and that's what helped me get organized. I mixed old and new, purchasing things from Amazon and thrifting. I also love a good DIY project and did a lot of things that way.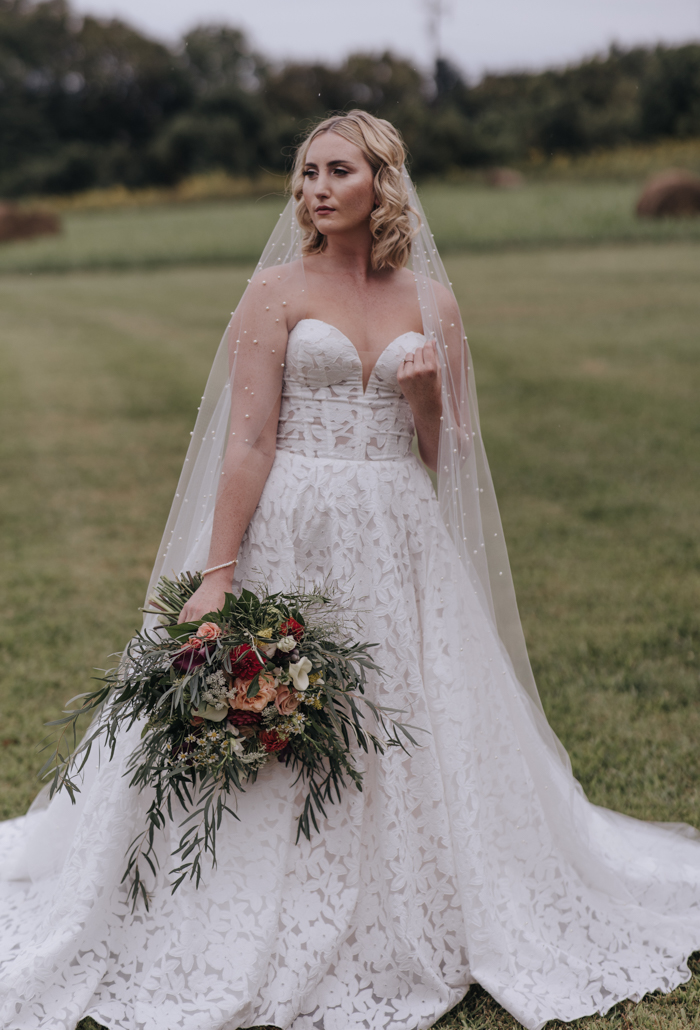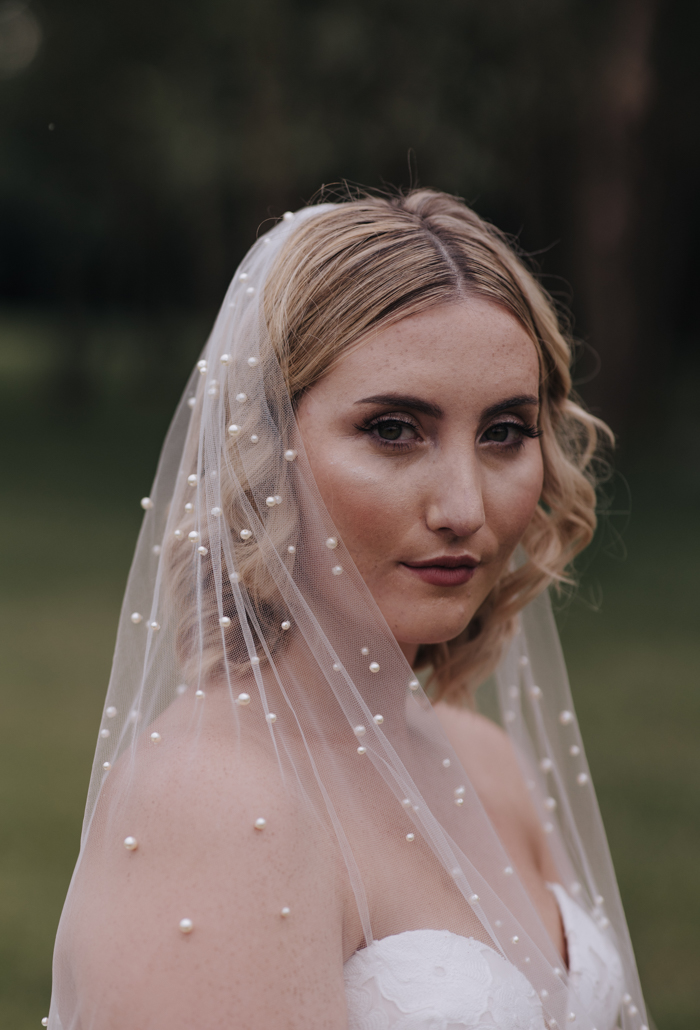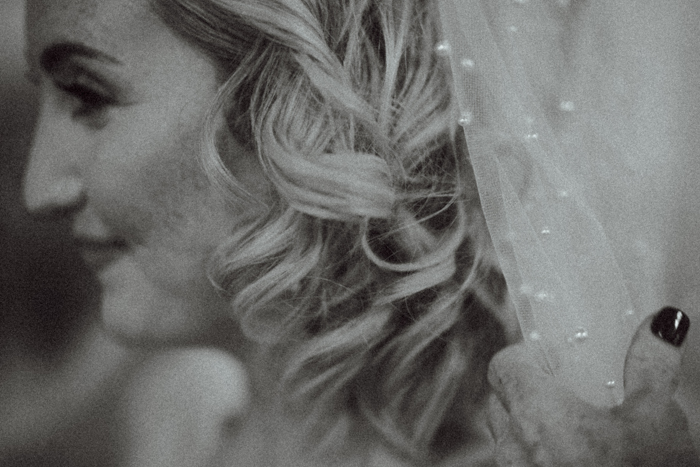 Why A Rosewood Acre Farms Wedding
We knew we wanted a woodsy venue to bring our vision to life, which was a Twilight-inspired wedding. We chose the Rosewood Acre Farms because of its tree grove and barn on site for shelter should you need to move things indoors. It was also very close to my parents' house, which was really convenient.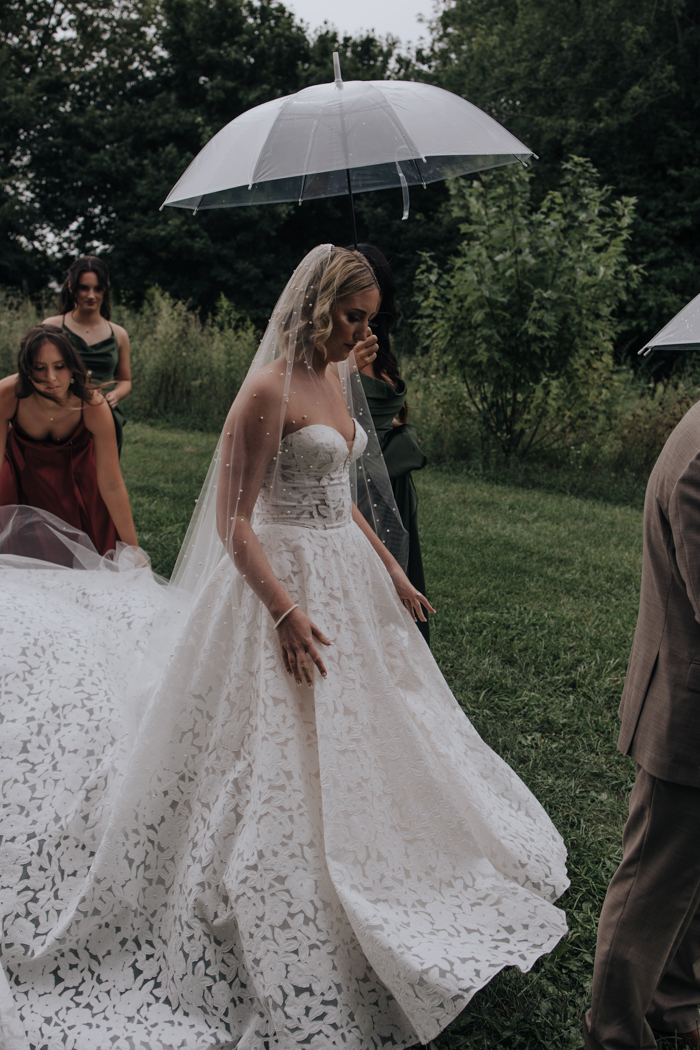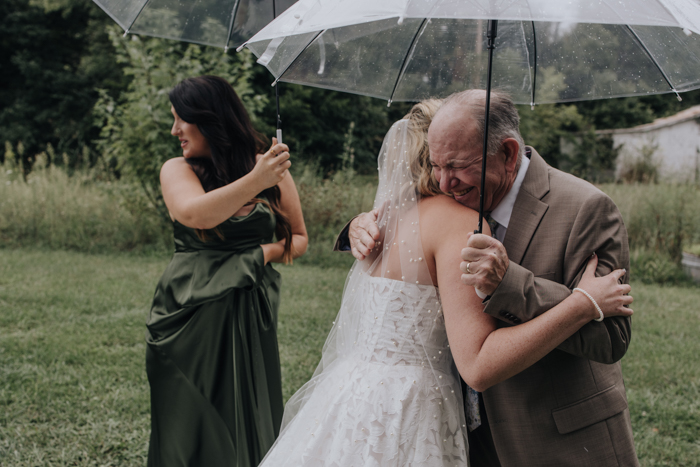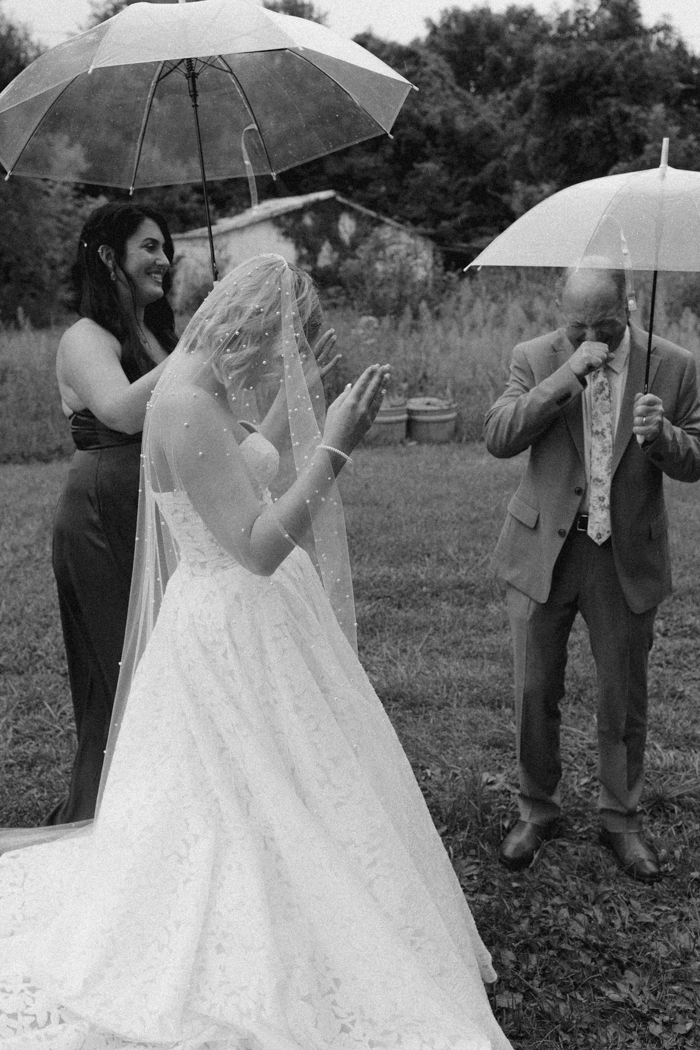 Tailoring Their Ceremony To Align With Their Values And Personalities
We're most proud of our ceremony, and all the praise goes to our pastor. He created a beautiful and unforgettable service. We personalized our ceremony by writing our own vows and having the officiant read them for us. That way, there would be no struggling through tears and sniffling. We highly recommend it. We also weren't keen on the whole "you may kiss your bride" thing, so we decided not to go that route. Instead, we used a phrase that encouraged us to kiss each other.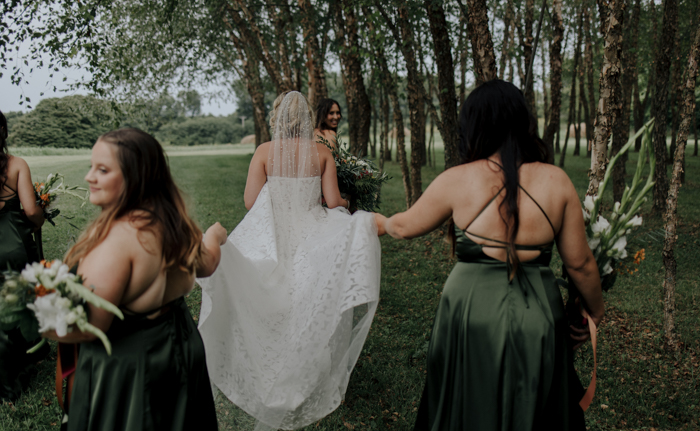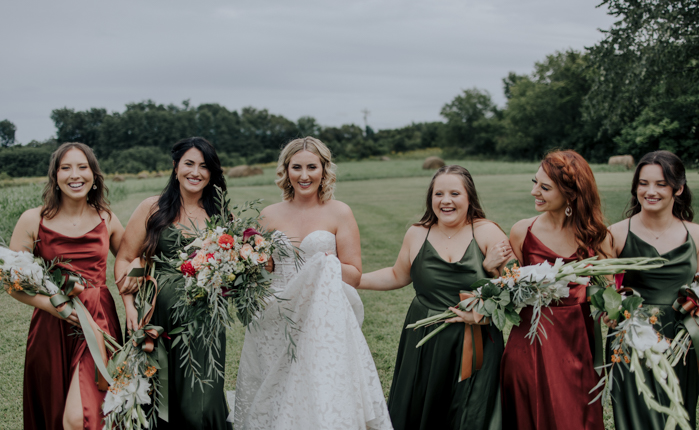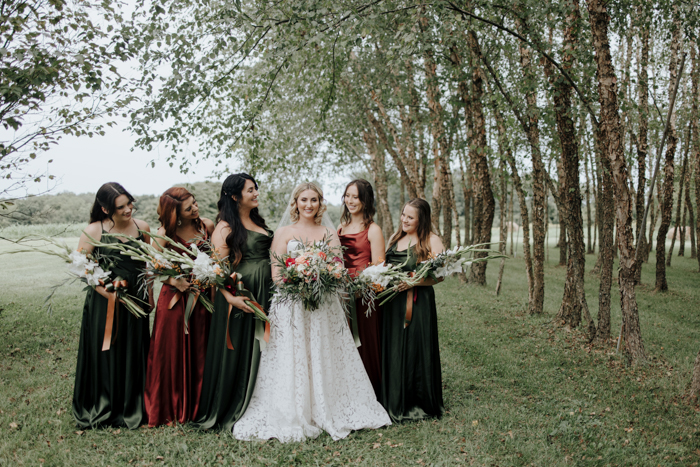 Meaningful And Sustainable Wedding Favors
Our love phrase has always been "let love grow." When we first started dating, we didn't like each other's music taste. But one day, we reflected and found out that there was a song we both really liked, "Winter Winds" by Mumford and Sons. And so, wedding gifts of tiny envelopes filled with flower seeds were an affordable and touching wedding favor that "let love grow."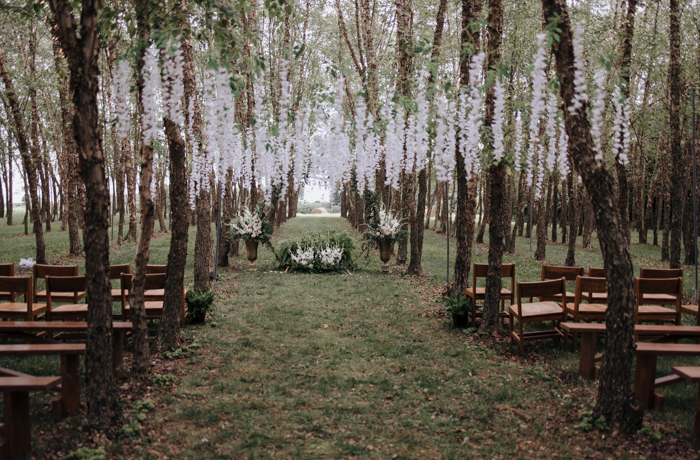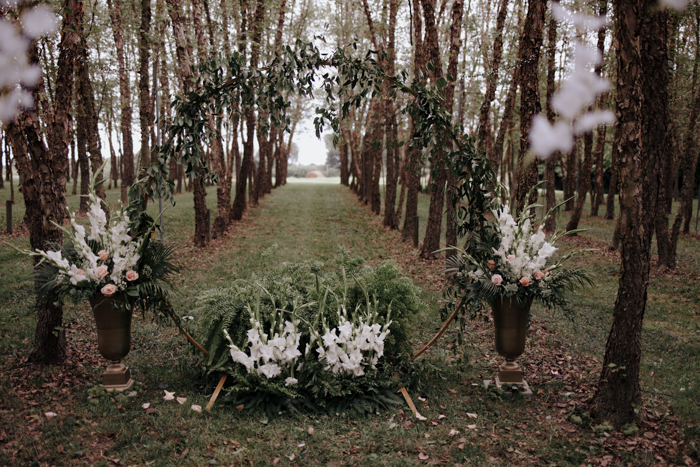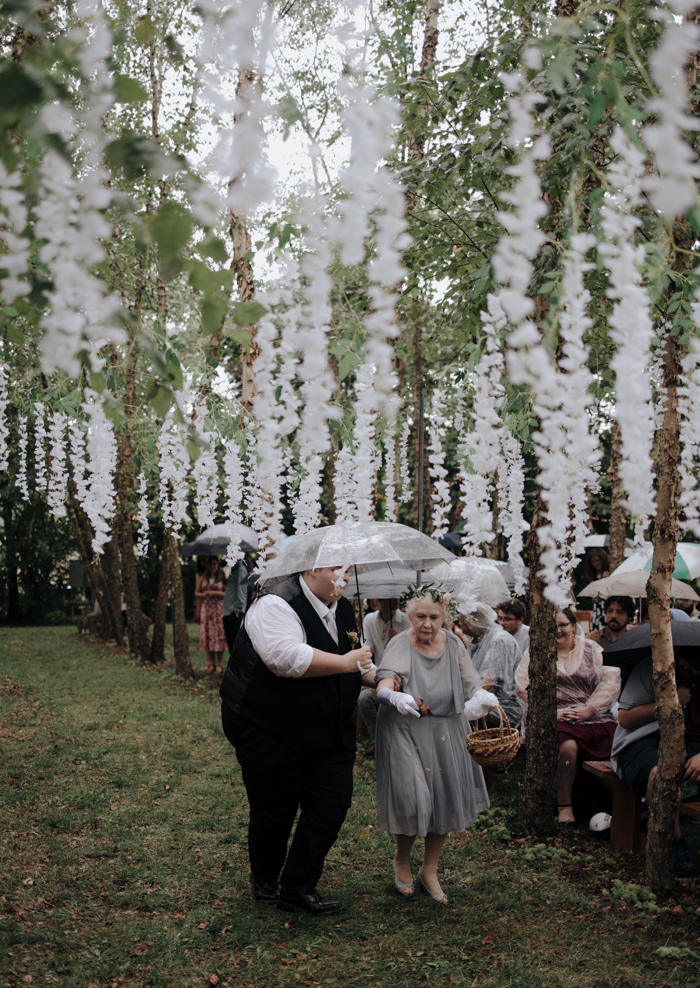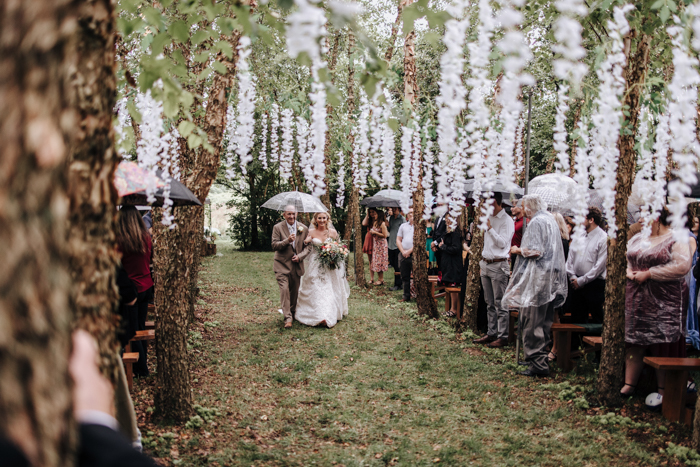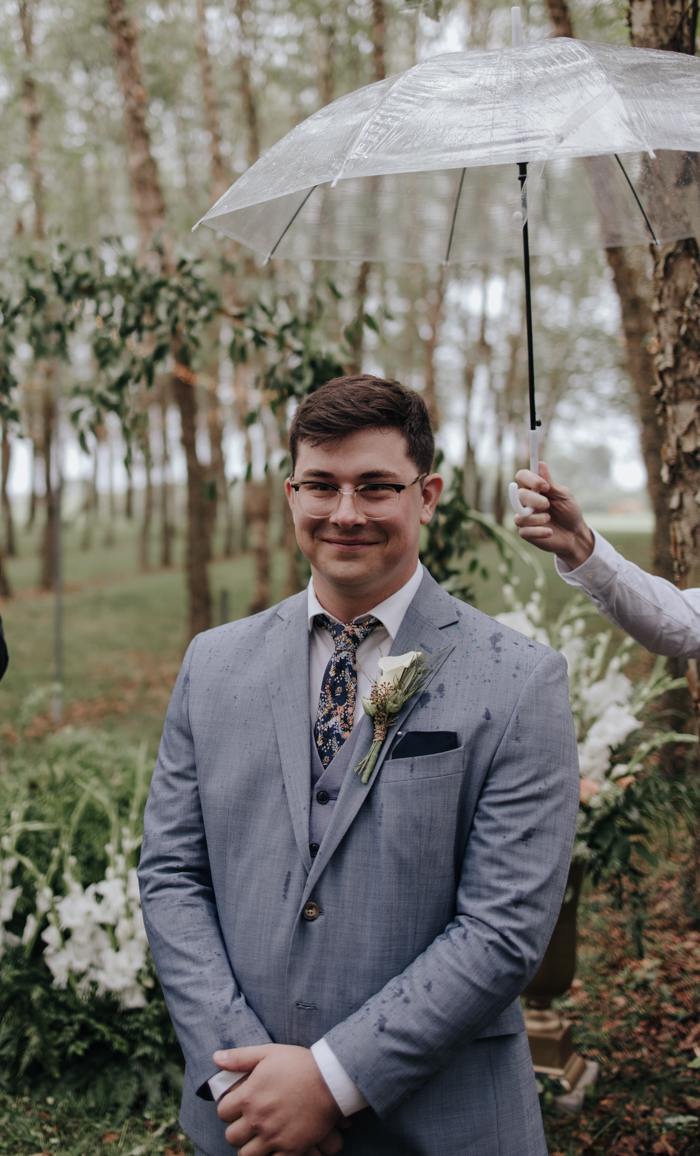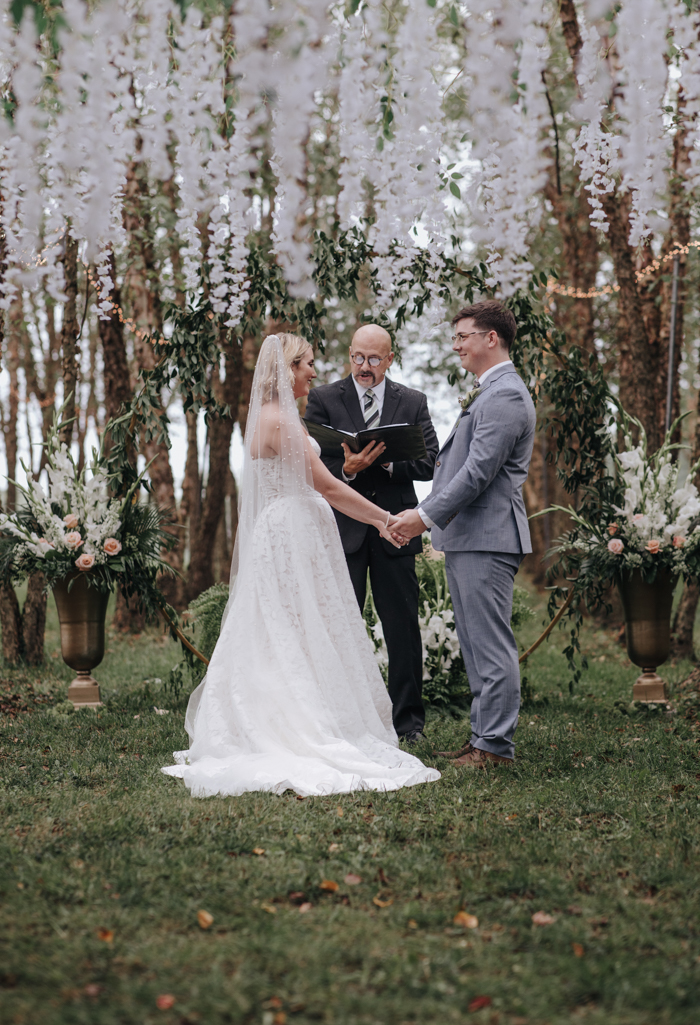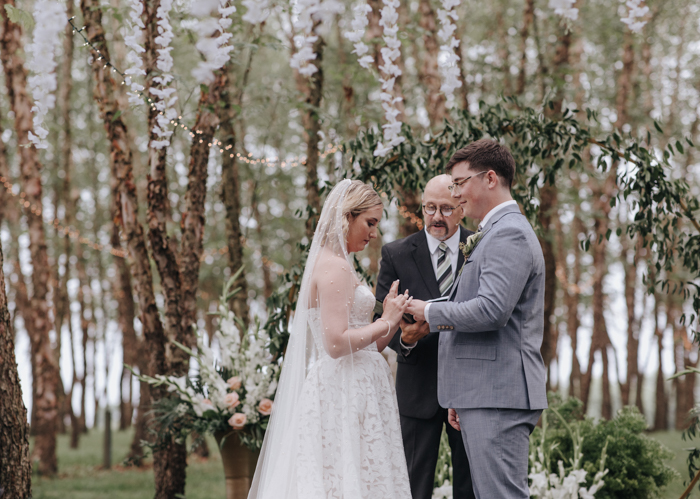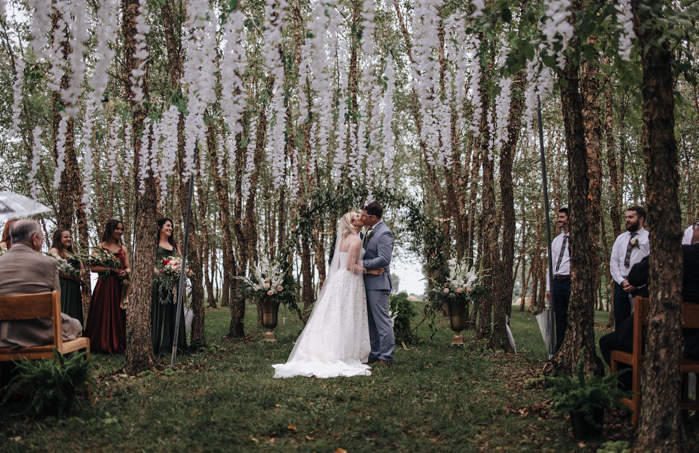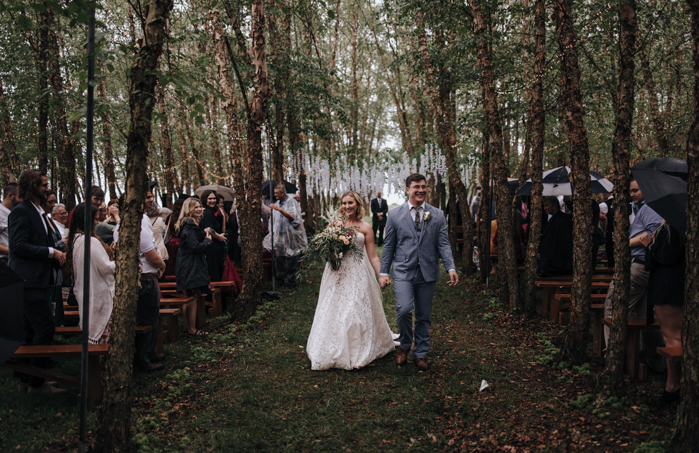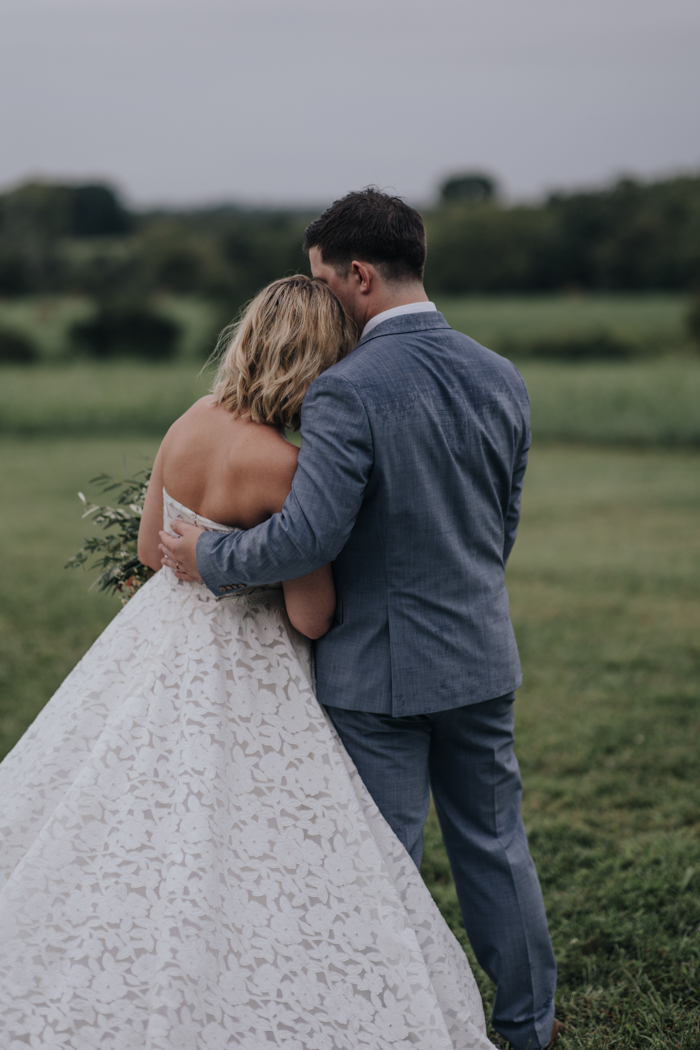 DIY Touches For An Ultra-Personal Touch
I DIY'd our wedding favors. I also thrifted vases from Goodwill to paint. I mixed baking soda and matte paint to get a ceramic look to them. I also purchased flowers whenever I found them on clearance–usually at Kroger for $3.50. I hung them upside down to dry them, which was a big part of my decor. They also made incredible natural, biodegradable confetti.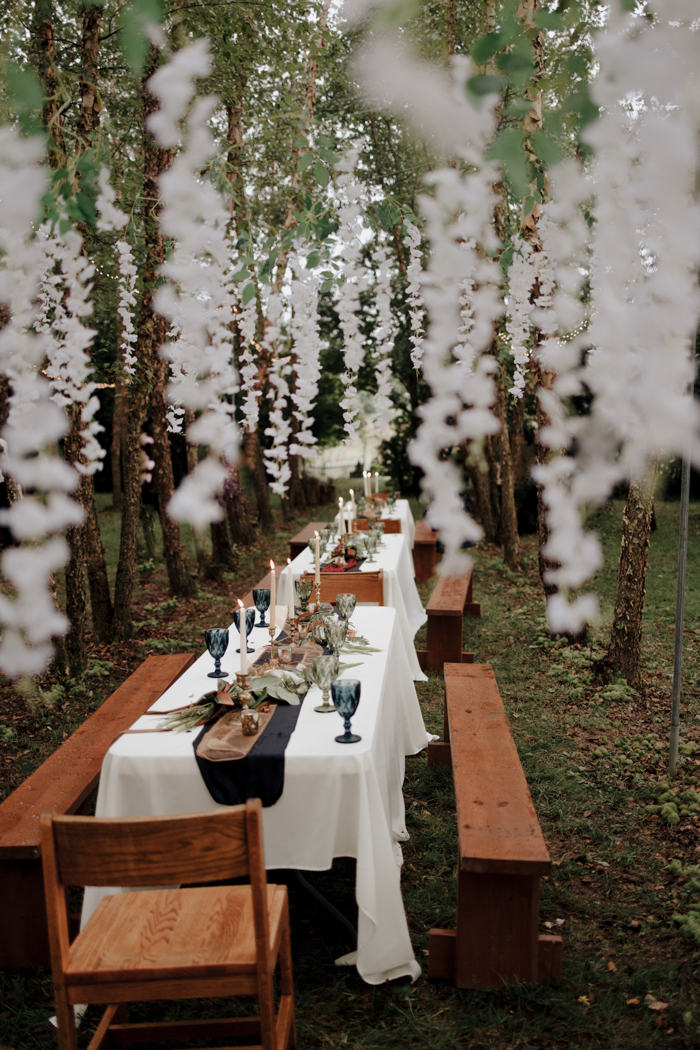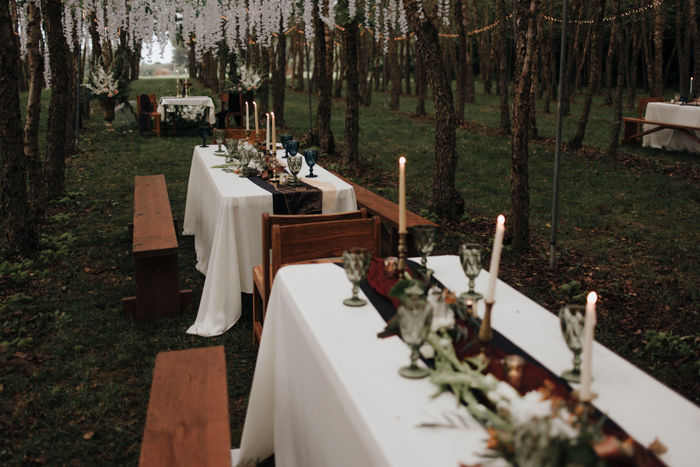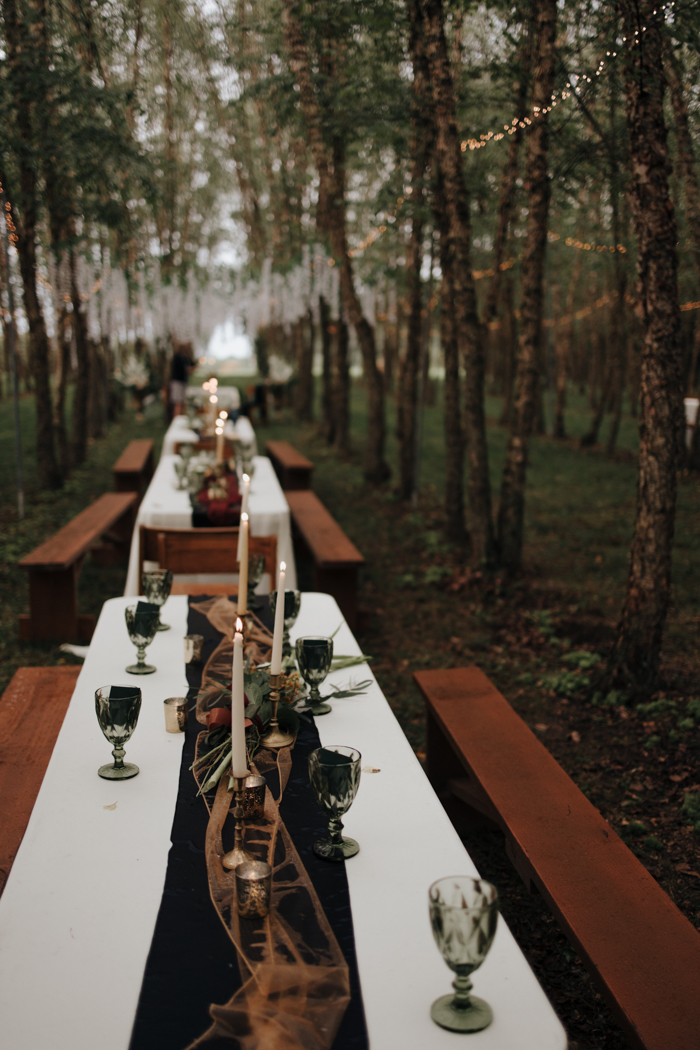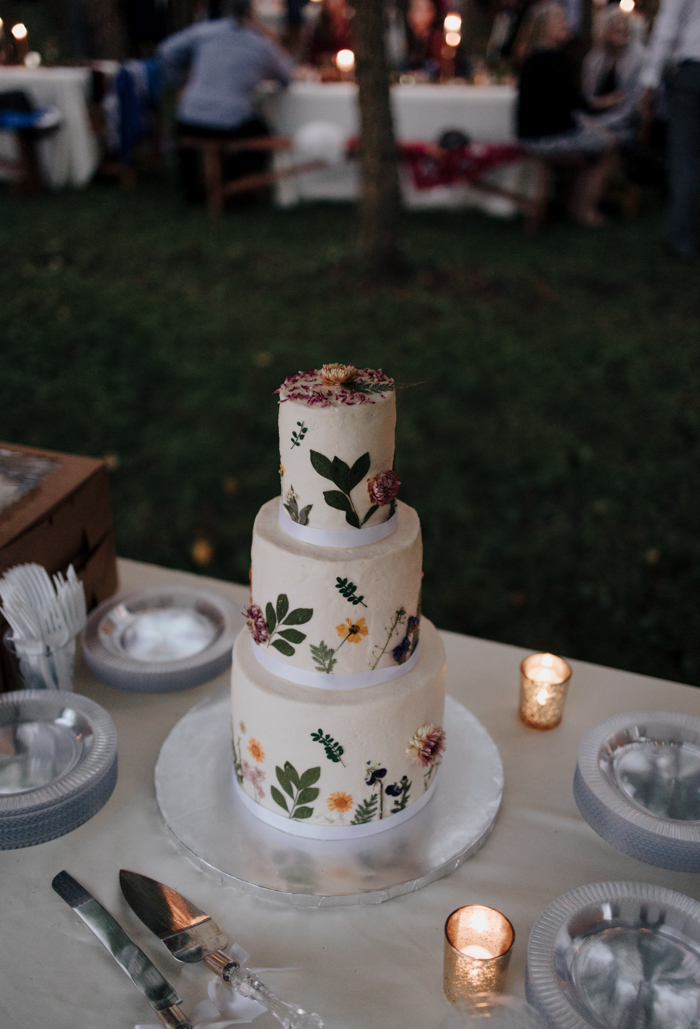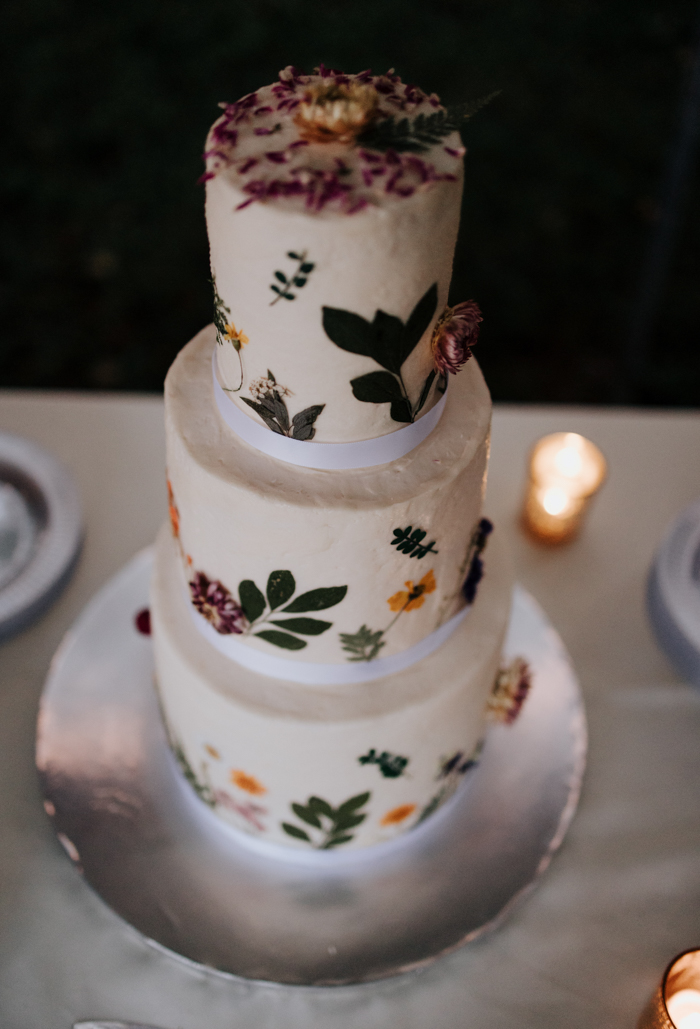 Wedding Planning Advice: Keep Things In Perspective
Take as much time as you can to plan your wedding. And don't worry about the small details so much. When the day comes, you really won't care at all. I had so many people asking me so many questions for so long that I got overstimulated. I remember sitting in my bridal suite with all the chaos around me, just totally drained and zoned out. I remember getting to a point the day before the wedding where I answered every question with, "I don't care. I trust you'll do what is best." It gets that overwhelming. So make sure you choose a team whose taste and intuition you trust and who can take over for you if you need it. I know I did.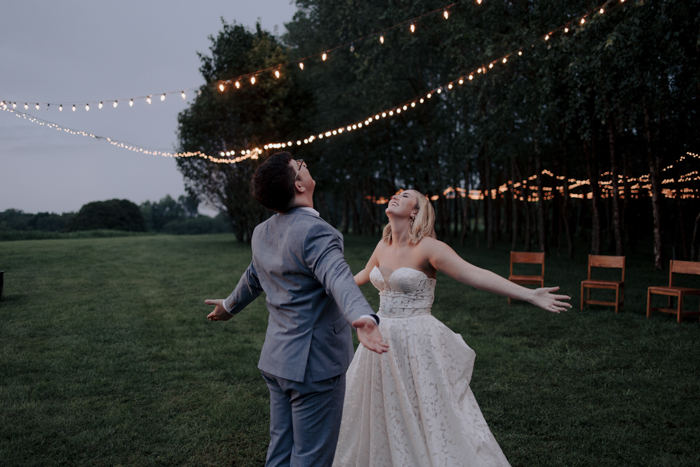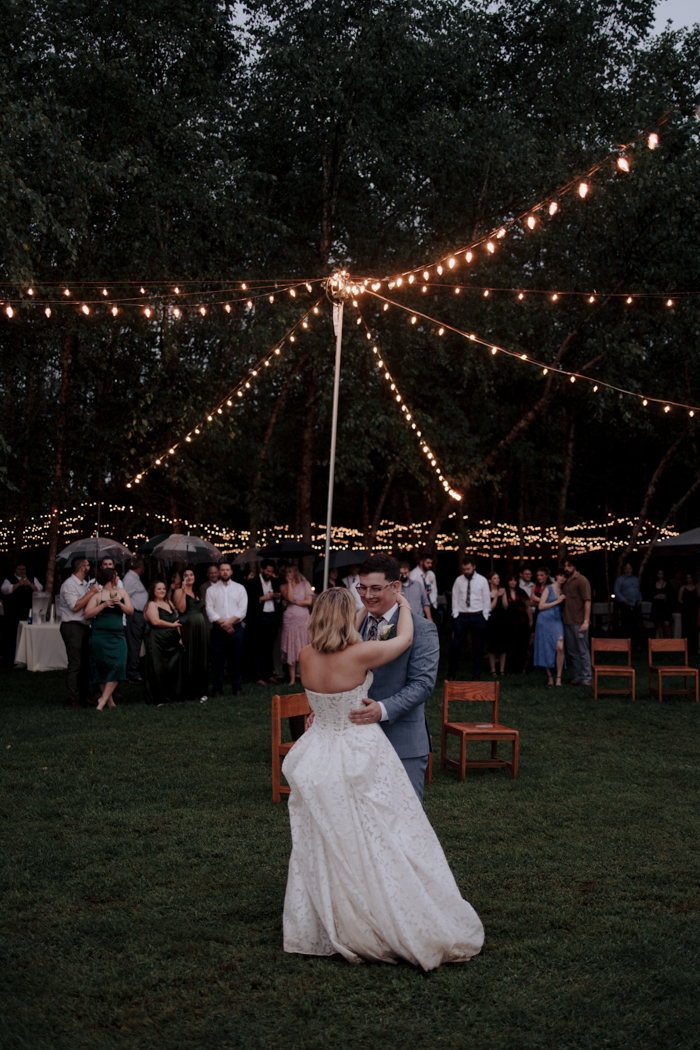 Congratulations to Jillian and Colby on their Rosewood Acre Farms wedding. And a big thank you to Livifaith Photography for capturing all the beautiful details Twilight fans will be swooning over and saving to their mood boards.
One of the best ways to organize your ideas is to create a mood board your trusted vendor team can use to bring your vision to life. With so much inspiration out there, it's important to have visuals of what you and your partner like to make the wedding planning journey more streamlined and stress-free.