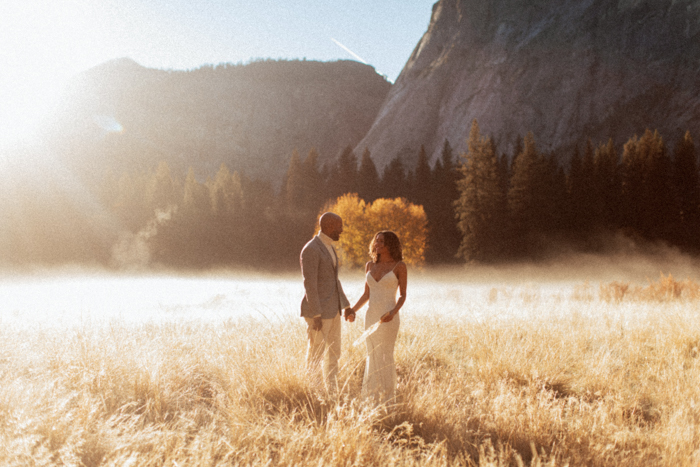 Sharing a love for the great outdoors and hiking, there was no better way for Kayla and JohnTae to say their "I do's" than with nature as their witness. Intimate and spectacular, their chic Yosemite elopement was the ultimate adventure brought to life in the most amazing place imaginable. 
With the iconic El Capitan and Yosemite falls as their backdrop, this adventurous couple exchanged emotional vows on the grassy meadows under the soft morning light. And it wasn't just the views that were stunning that day, but also their wedding ensemble. The couple brought serious style to their big day—the groom rocked a light blue jacket and white pants while the bride looked timeless in a chic slip gown.
Between the sweet foggy ceremony followed by a romantic picnic for two, to the portraits overlooking Yosemite's dreamiest spots—these photos by Junebug member Dani Purington will inspire you to start your new life together with a once-in-a-lifetime adventure. Scroll through these breathtaking photos, and we guarantee that you'll be dreaming of marrying in an absolutely epic location!
The Couple:
Kayla and JohnTae
The Wedding:
Yosemite National Park, California, United States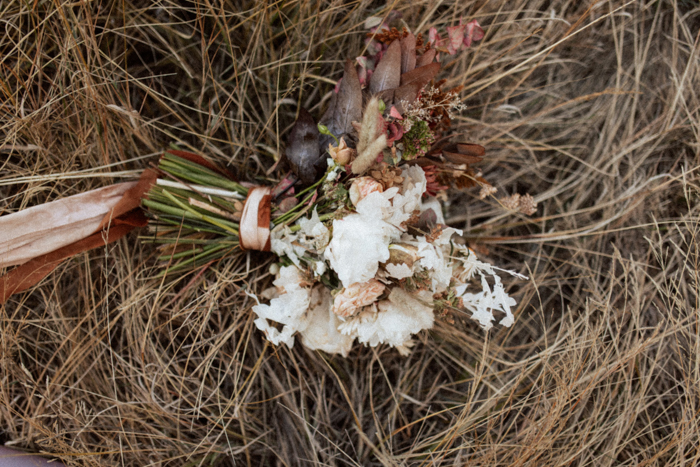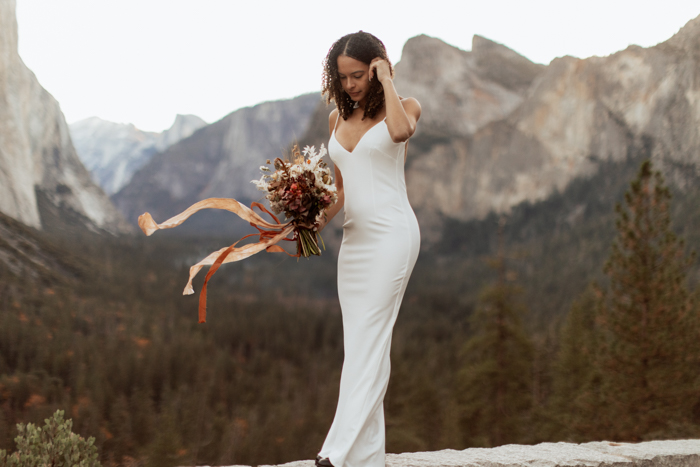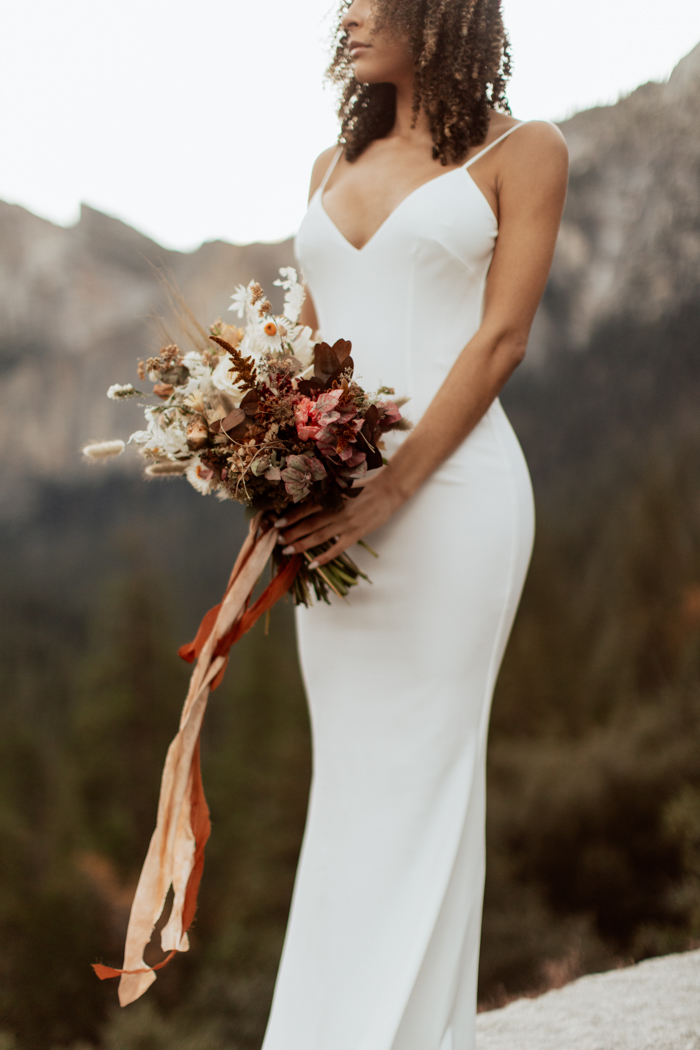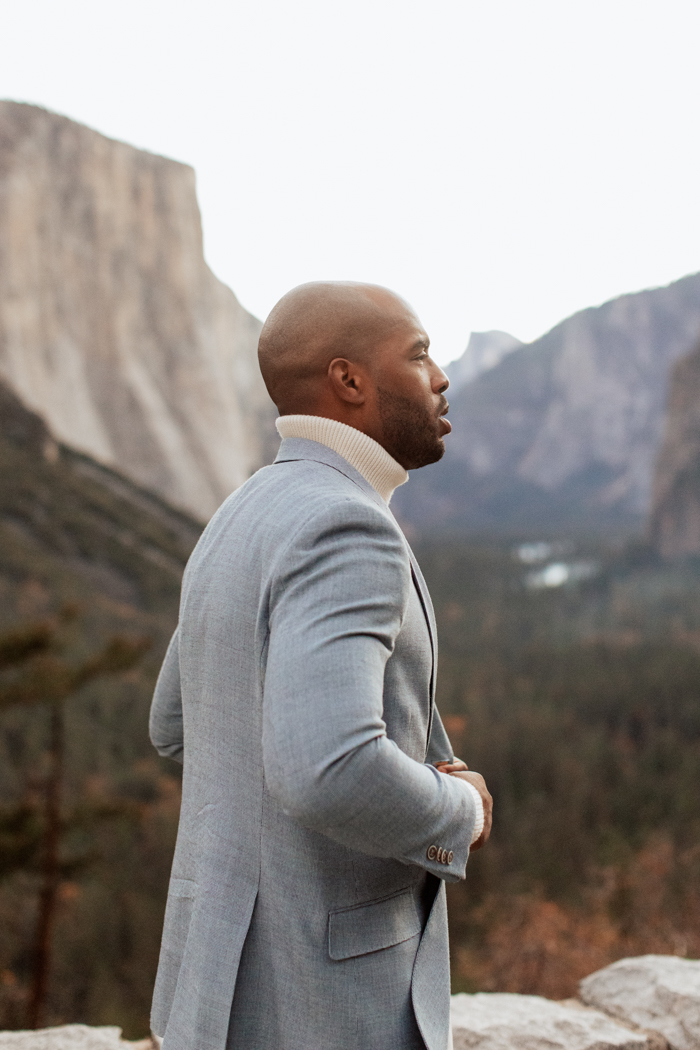 Why They Decided To Have A Chic Yosemite Elopement
We chose our venue based on our love for hiking and adventure. We have been to several national parks, but never Yosemite. We wanted the day to be filled with adventure and visit a place we'd never been before. We thought, what better day to do this than our wedding day. We were also encouraged by our photographer Dani Purington's portfolio of her previous shoots at Yosemite.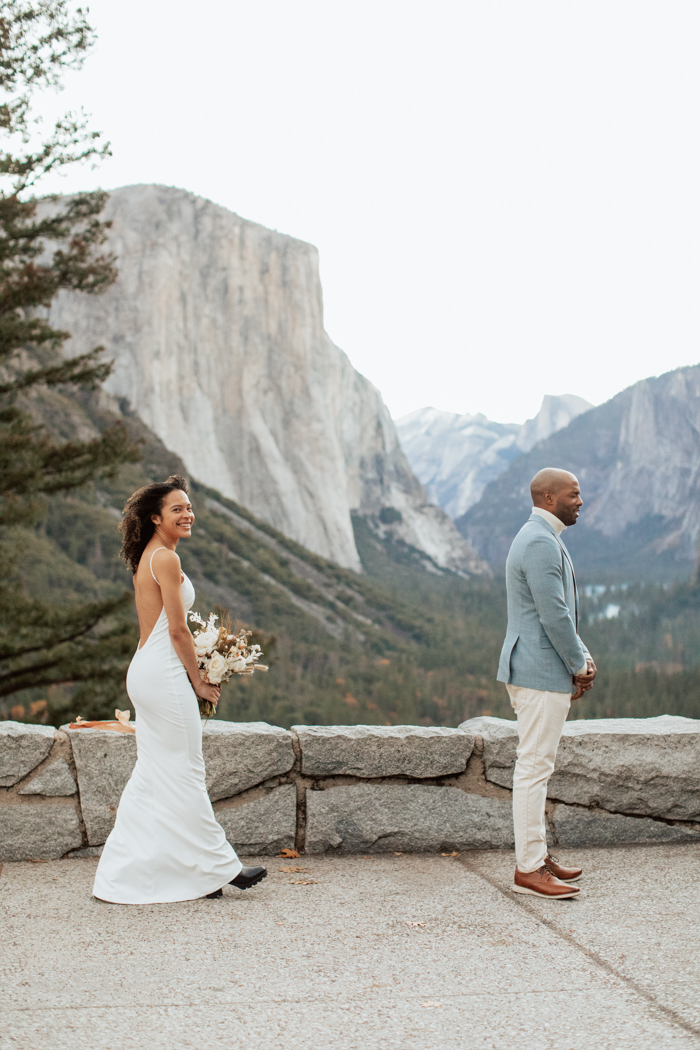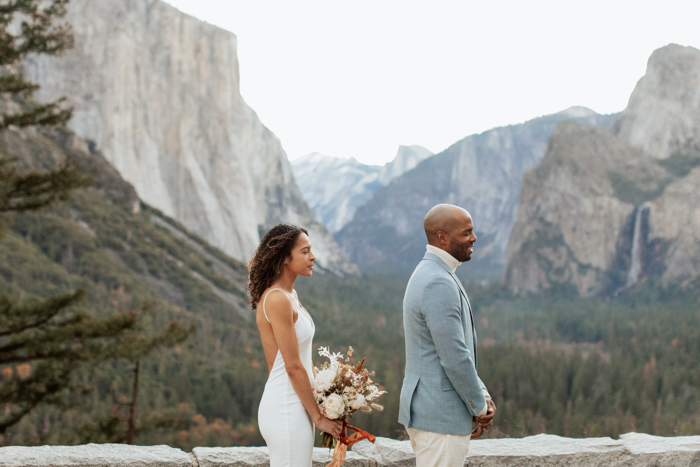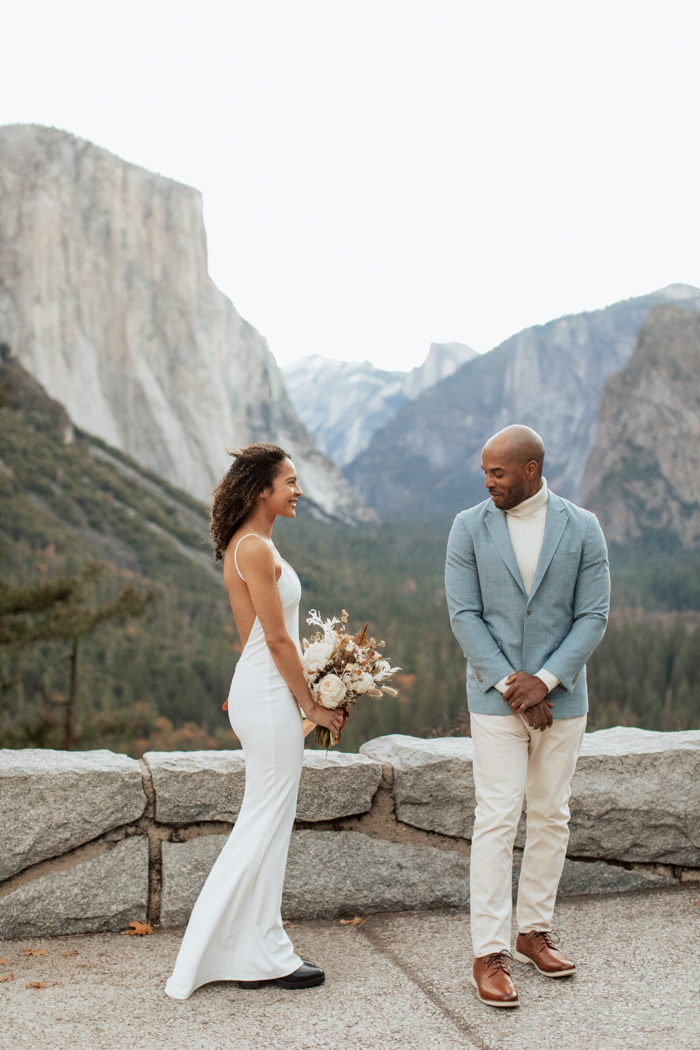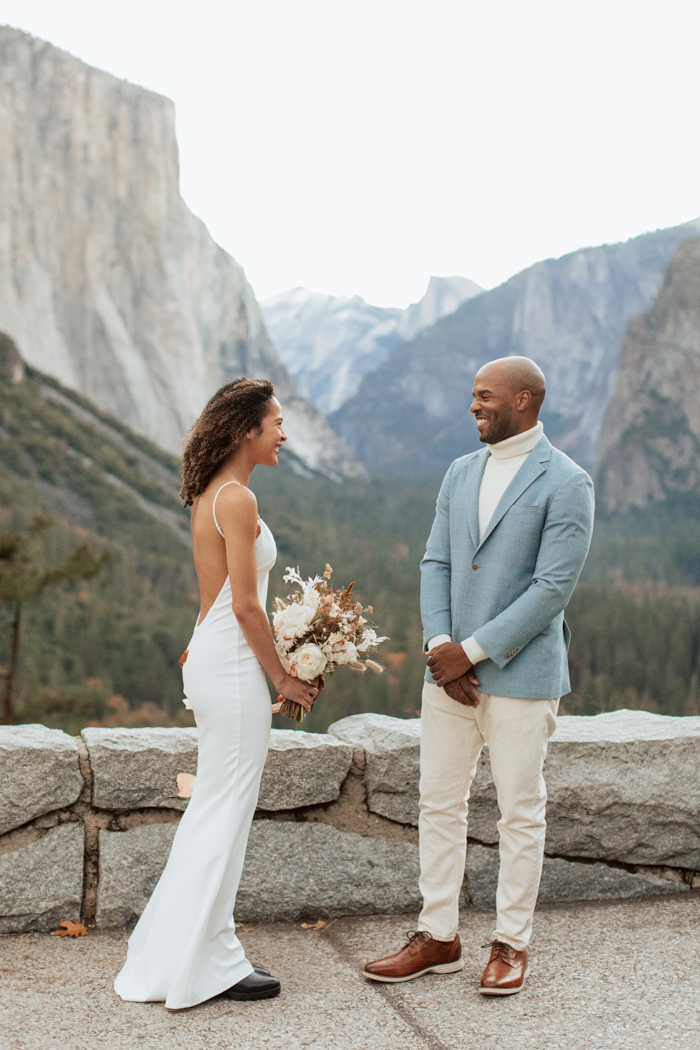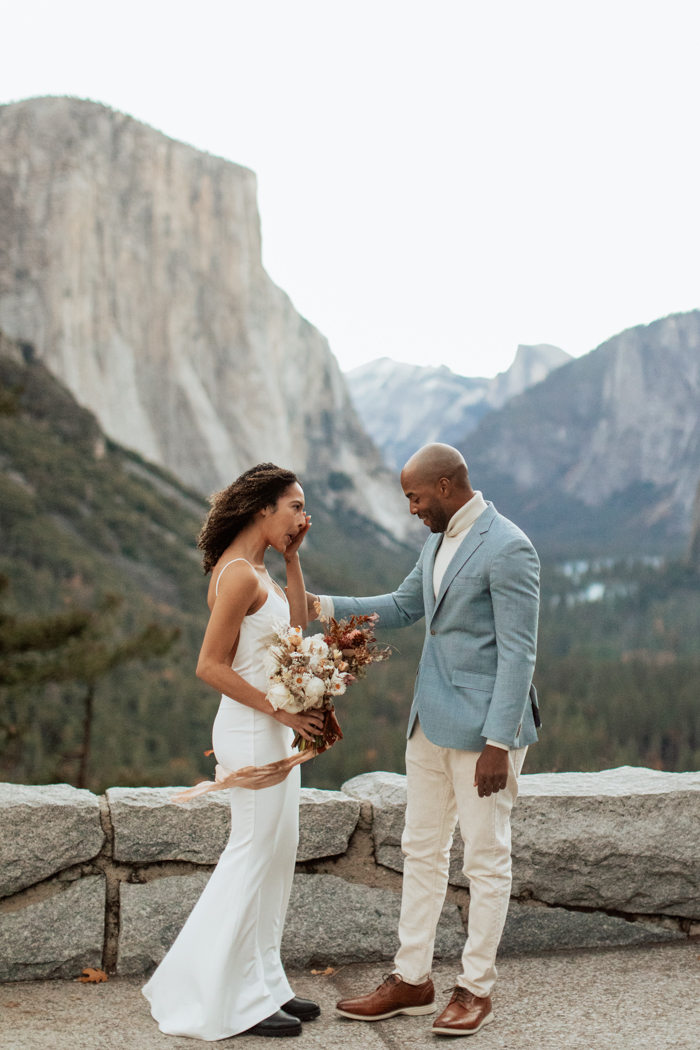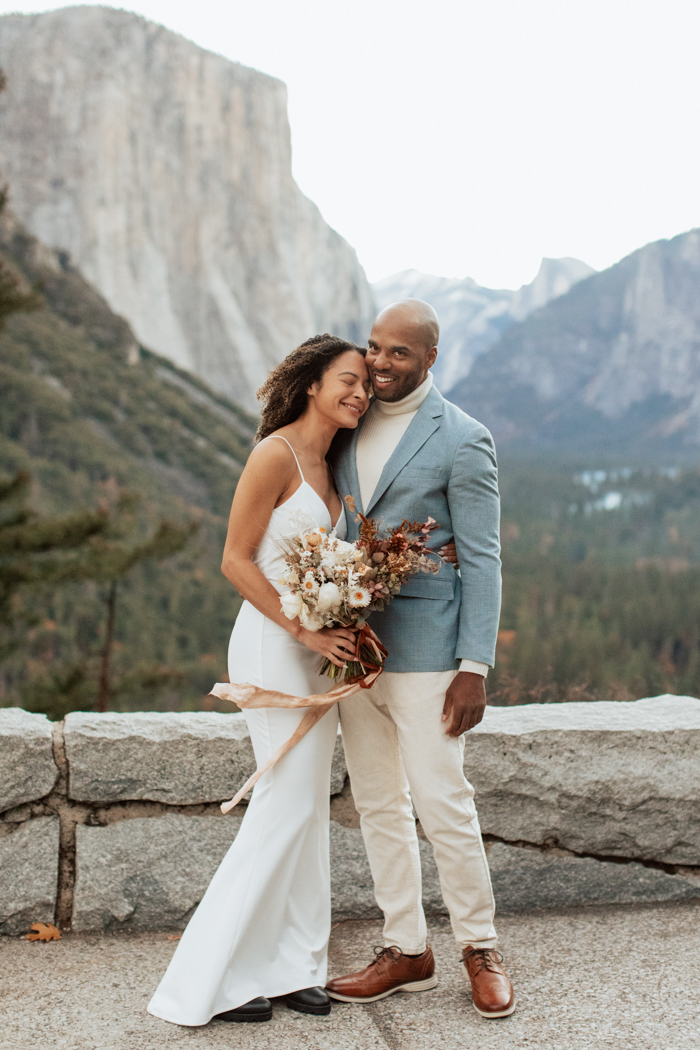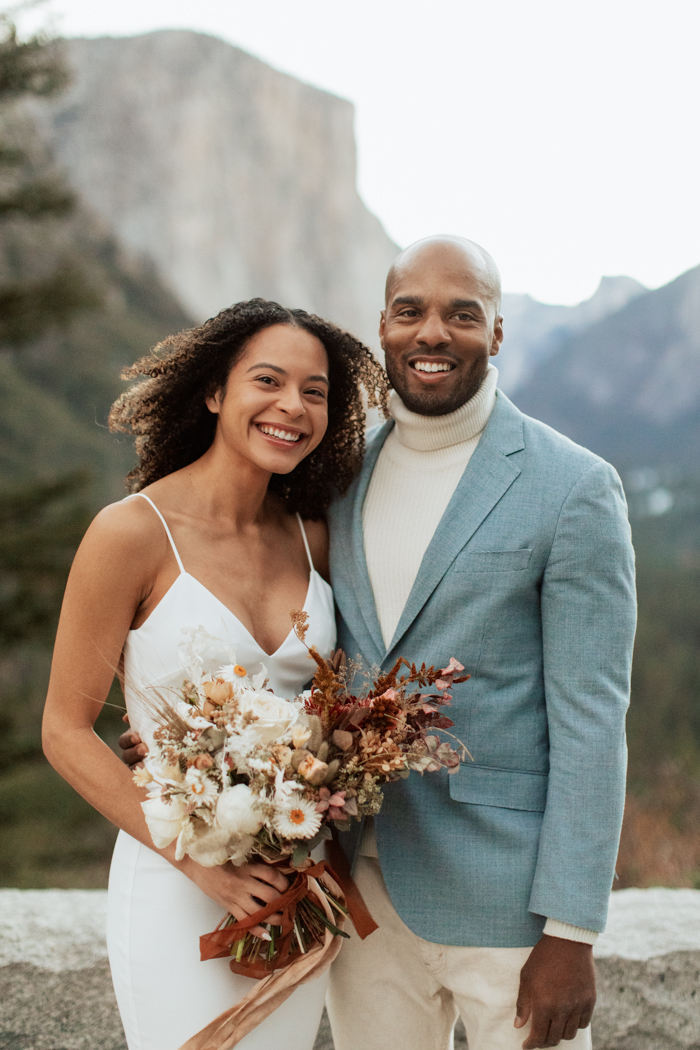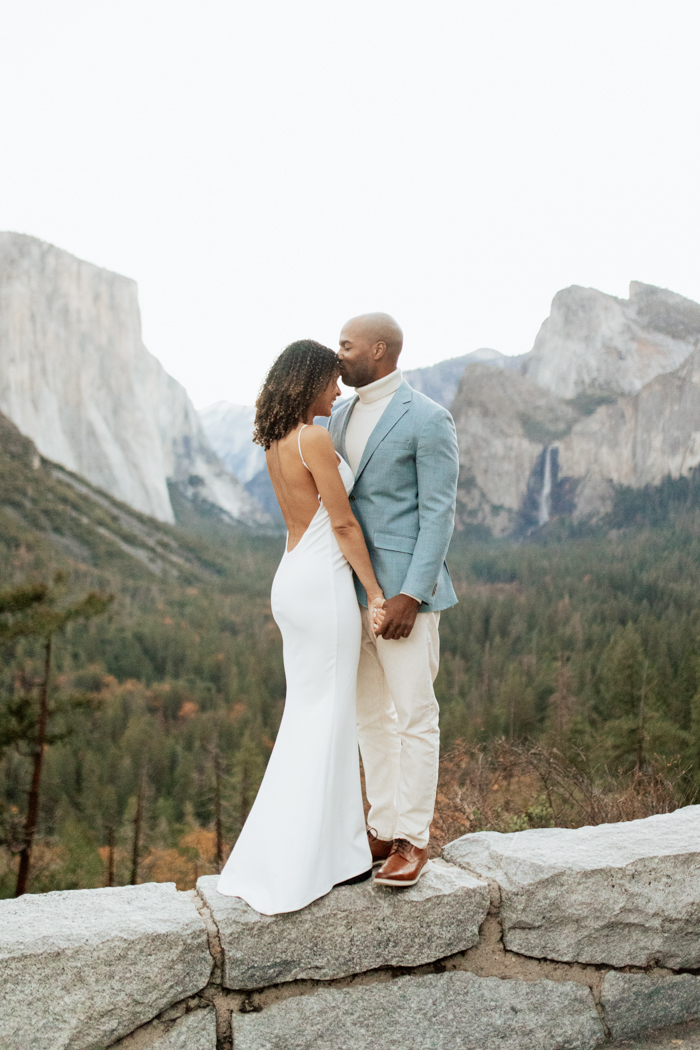 Advice From The Newlyweds: Have An Authentic Celebration That Truly Represents Your Relationship
The day is all about the two of you—the love you share and the journey you're on. Do not allow others to tell you anything less or convince you to do something else. Eloping is non-traditional for most, but we were able to do all of our favorite things and were just truly present from sunrise to sunset. We are proud that this day was entirely about us.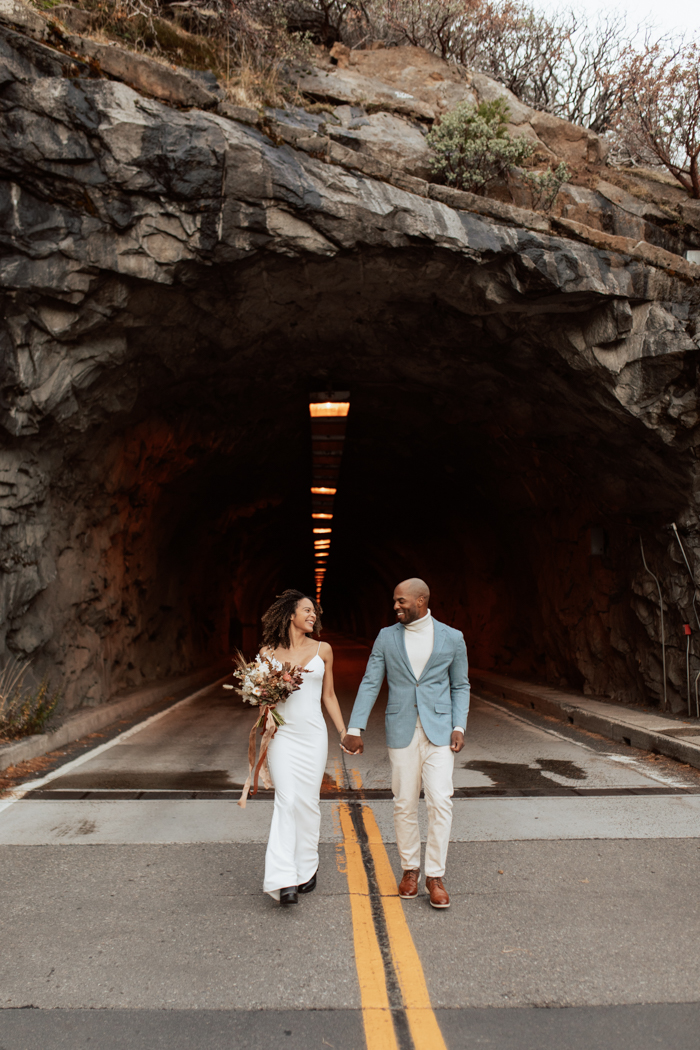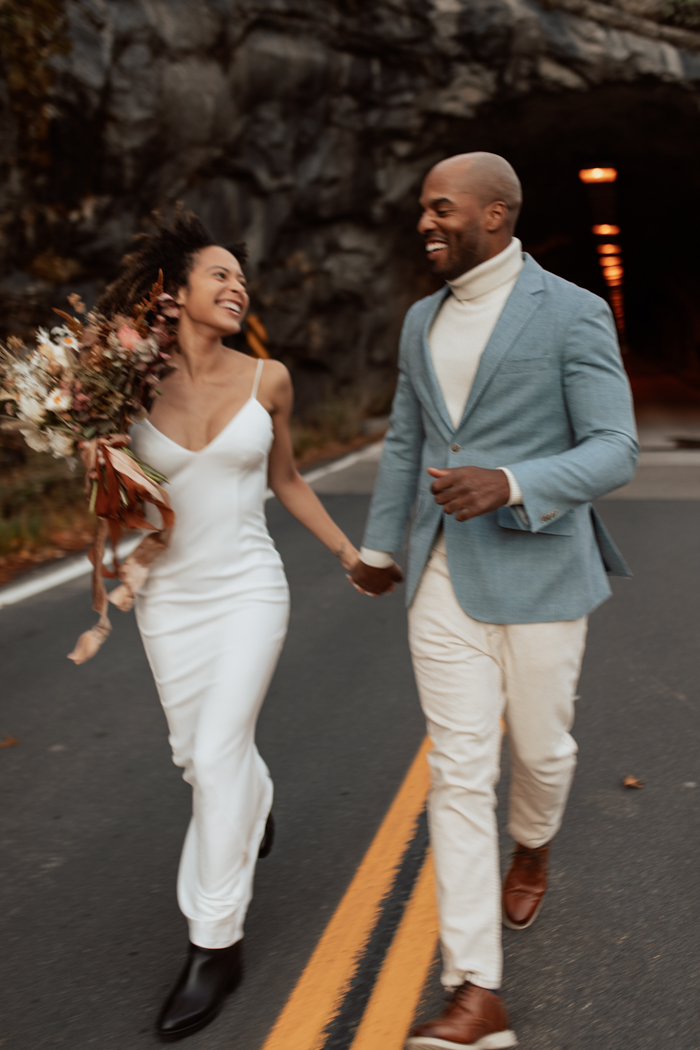 An Intimate Vow Exchange At Sunrise
Most couples have to plan a ceremony in front of hundreds of people. For us, we wanted this moment to be intimate and romantic. We wanted to truly feel like we were the only ones in the world. Shayna at Shaytionery Designs made us books made from homemade paper and ribbon. Inside we wrote letters to each other, which we shared during our ceremony. It was truly a moment that deepened our bond.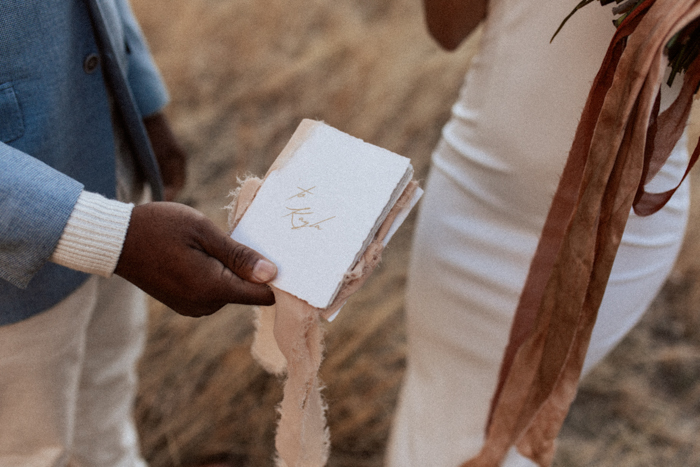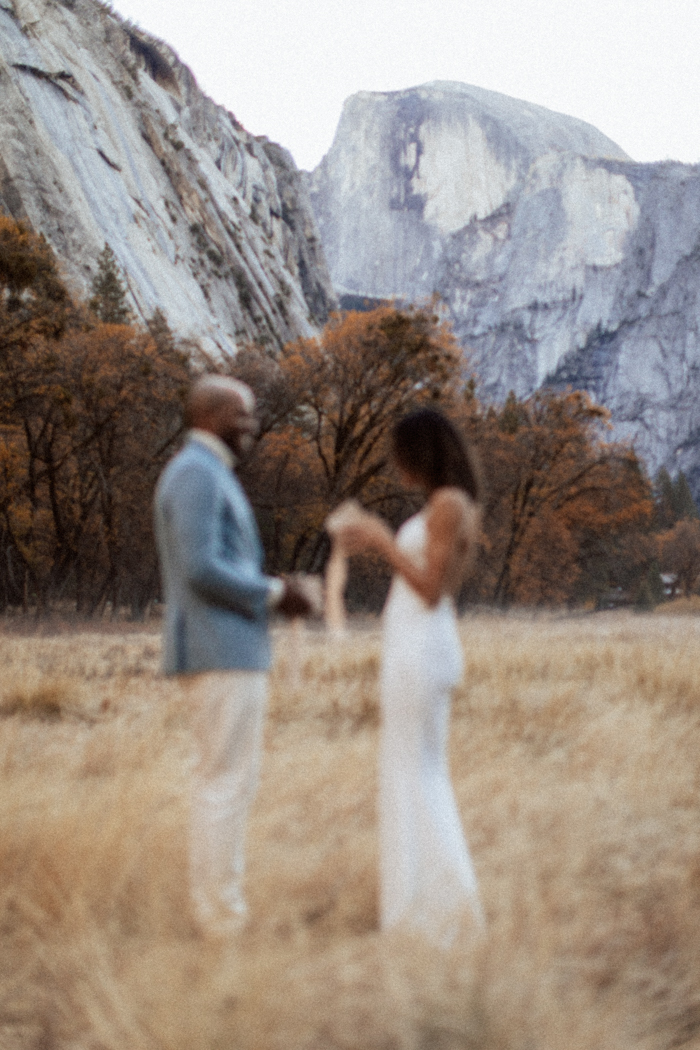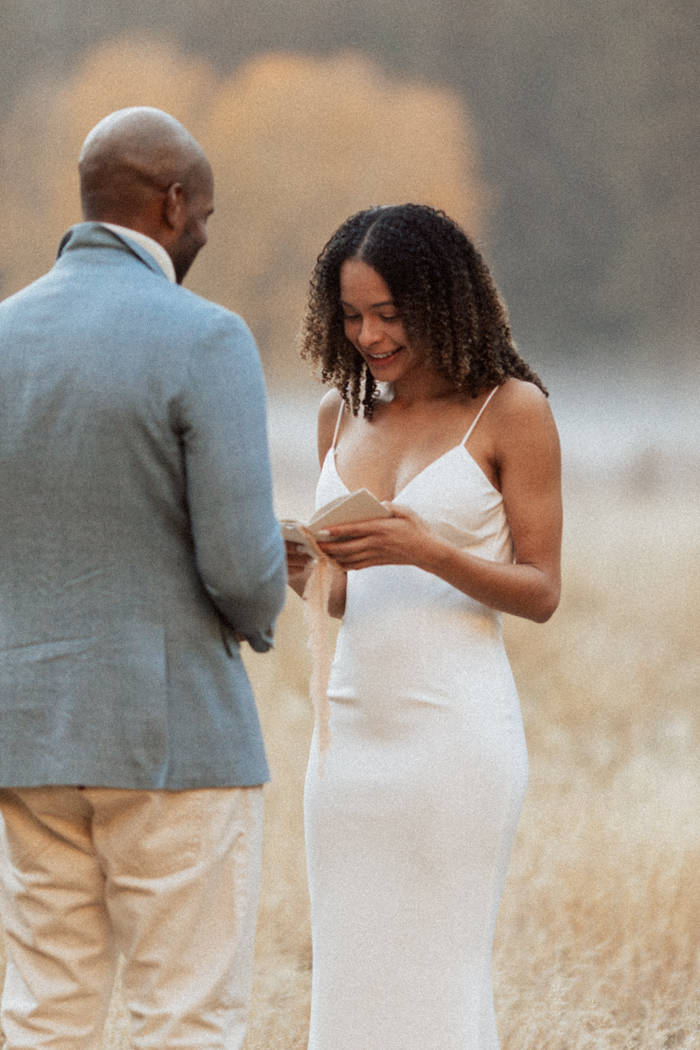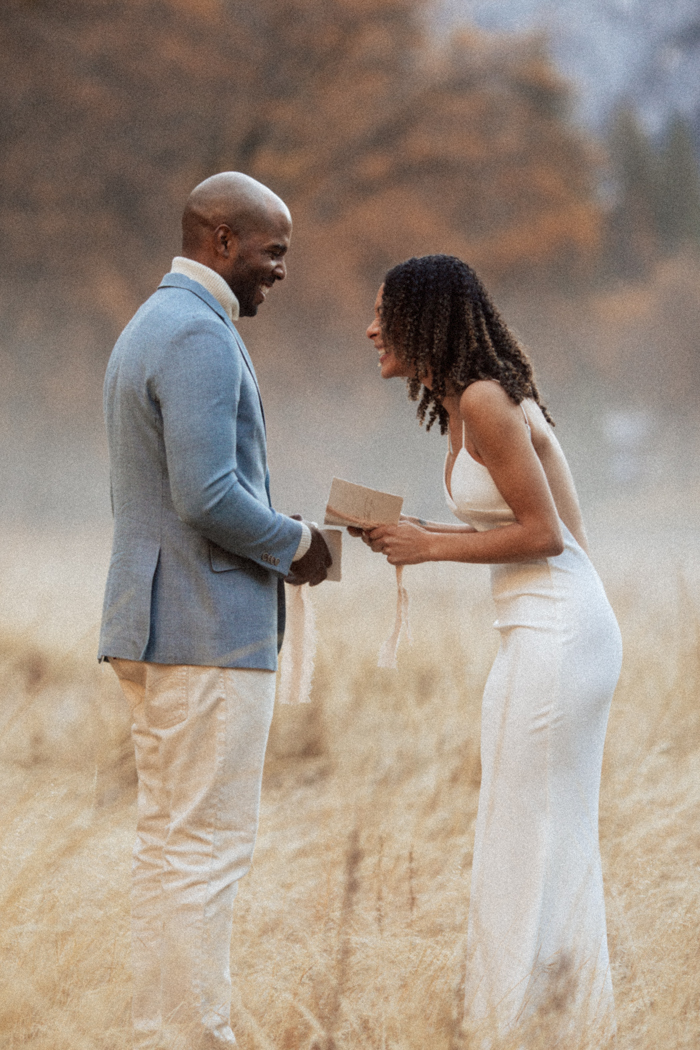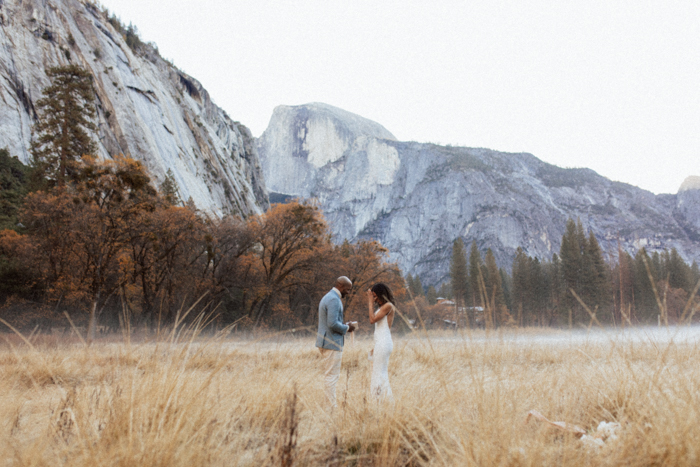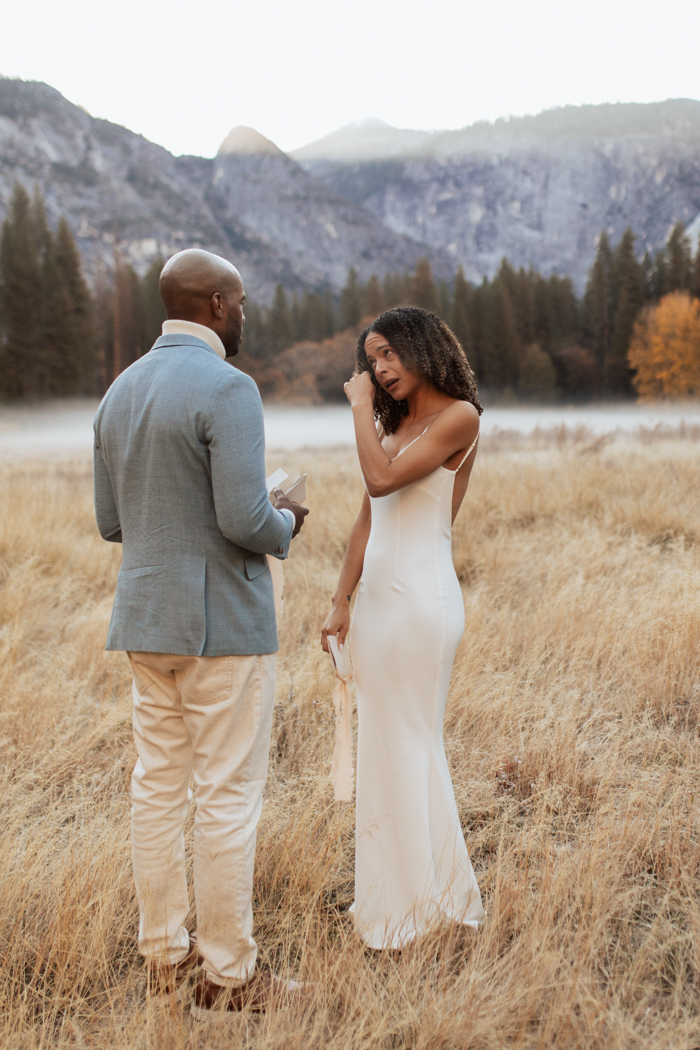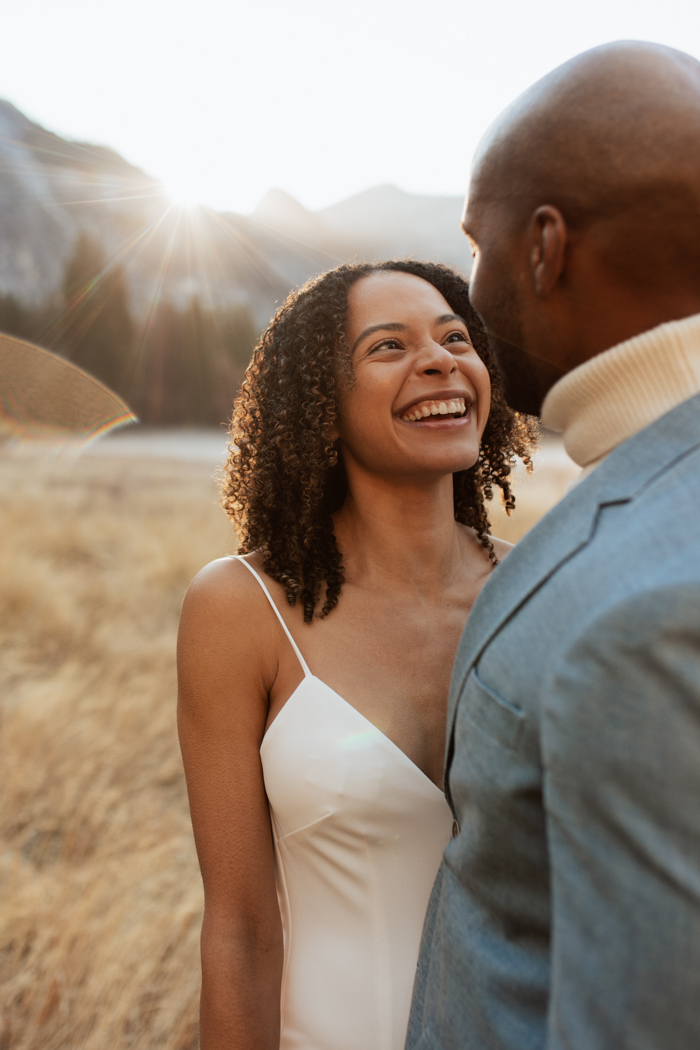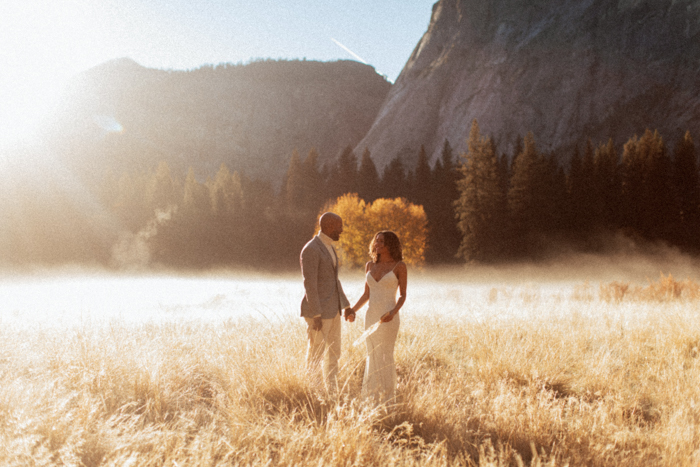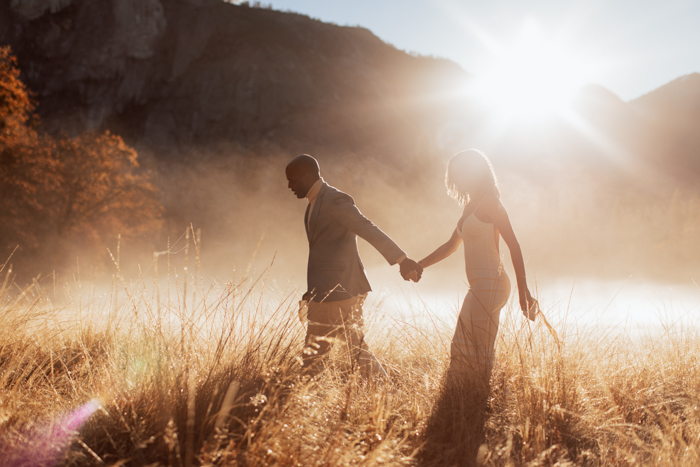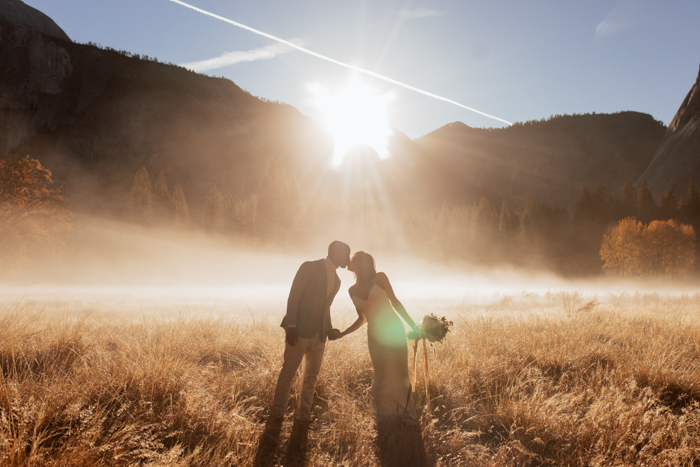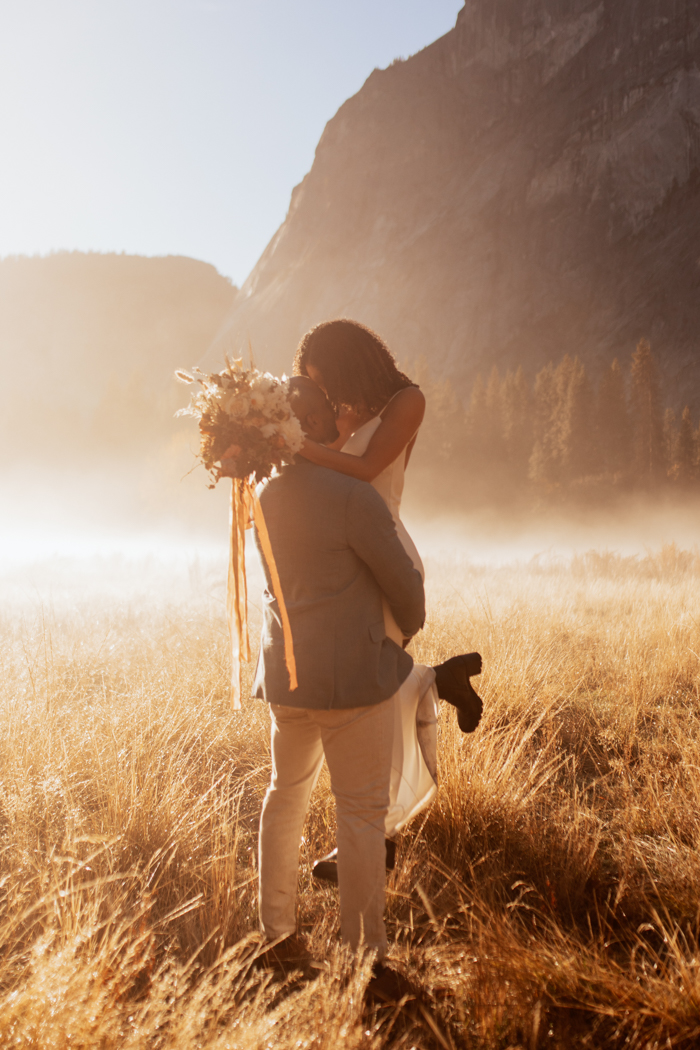 Photographer Found The Perfect Spot For Their Sunrise Ceremony
The most memorable part of the day was our ceremony. We are thankful for the beautiful meadow that our photographer Dani Purington found and the beautiful weather and scenery that the park offered us at sunrise. Standing in an empty meadow while the sun was rising and the fog was setting. We were in awe of the moment we were experiencing together that we would never forget.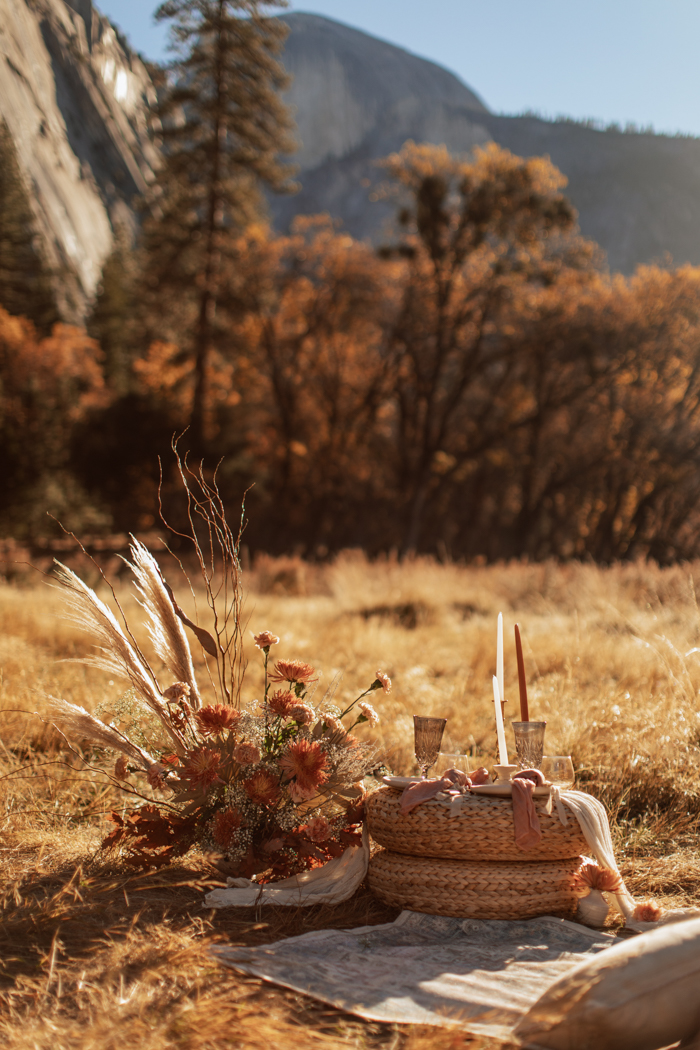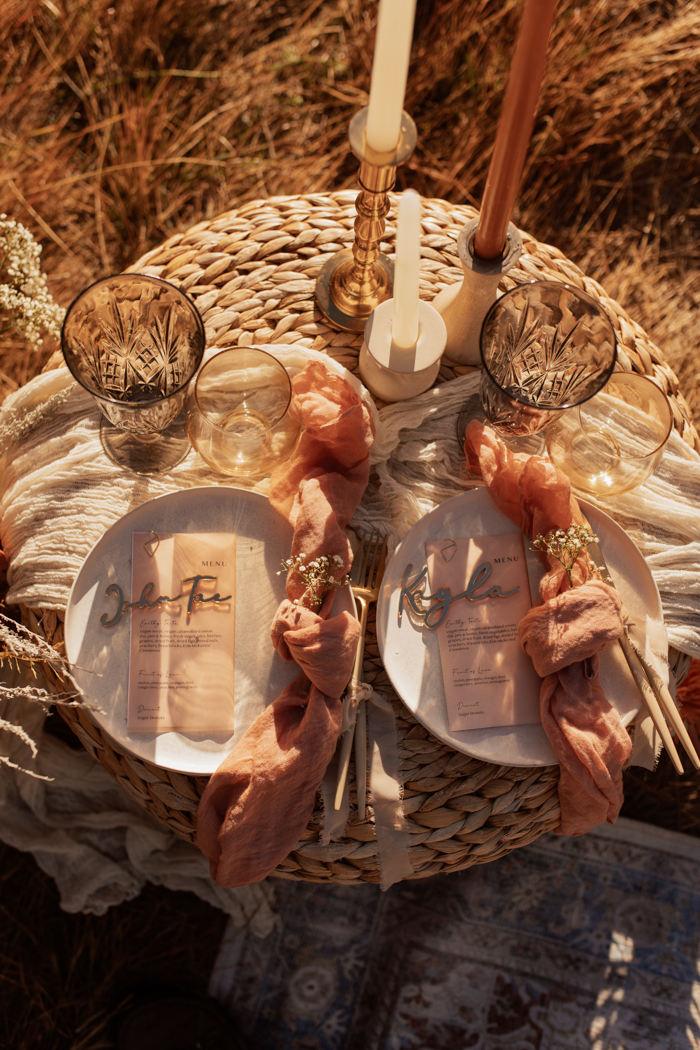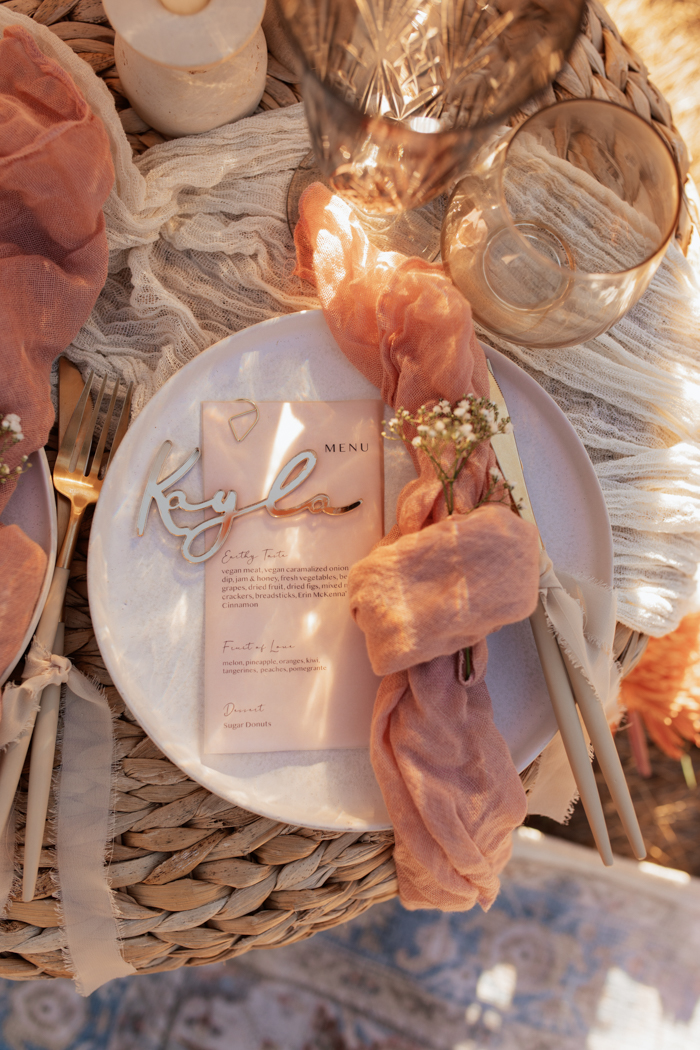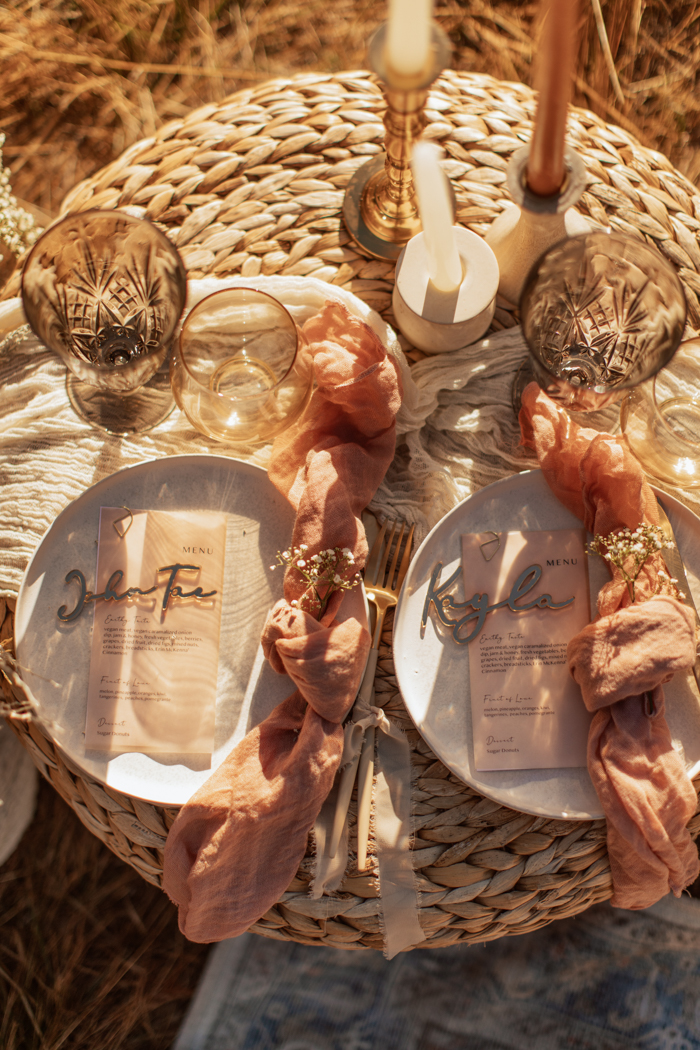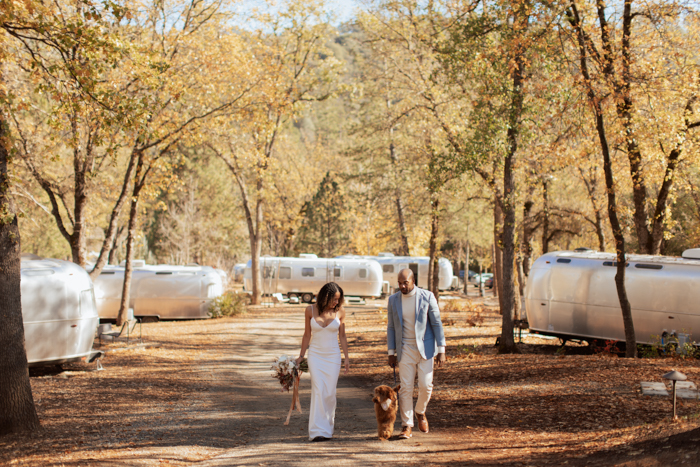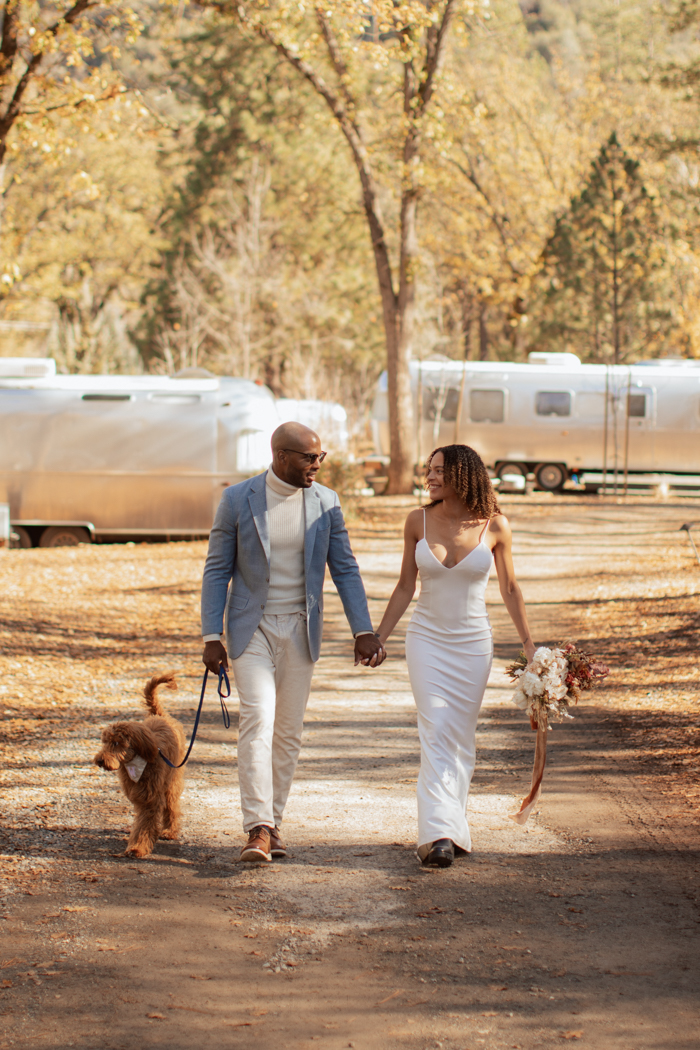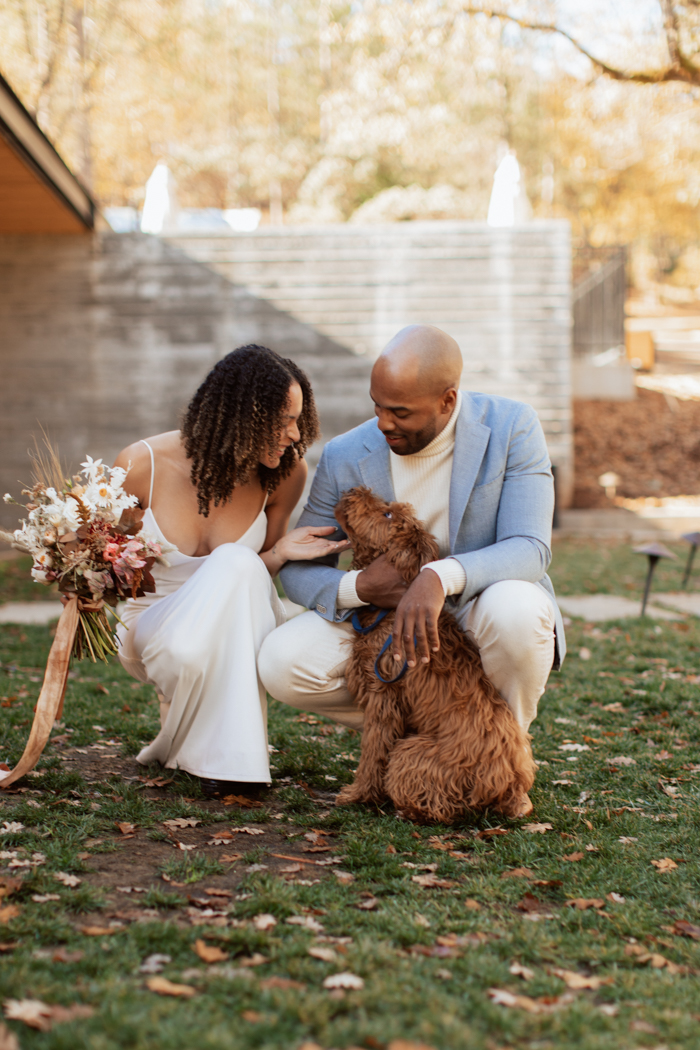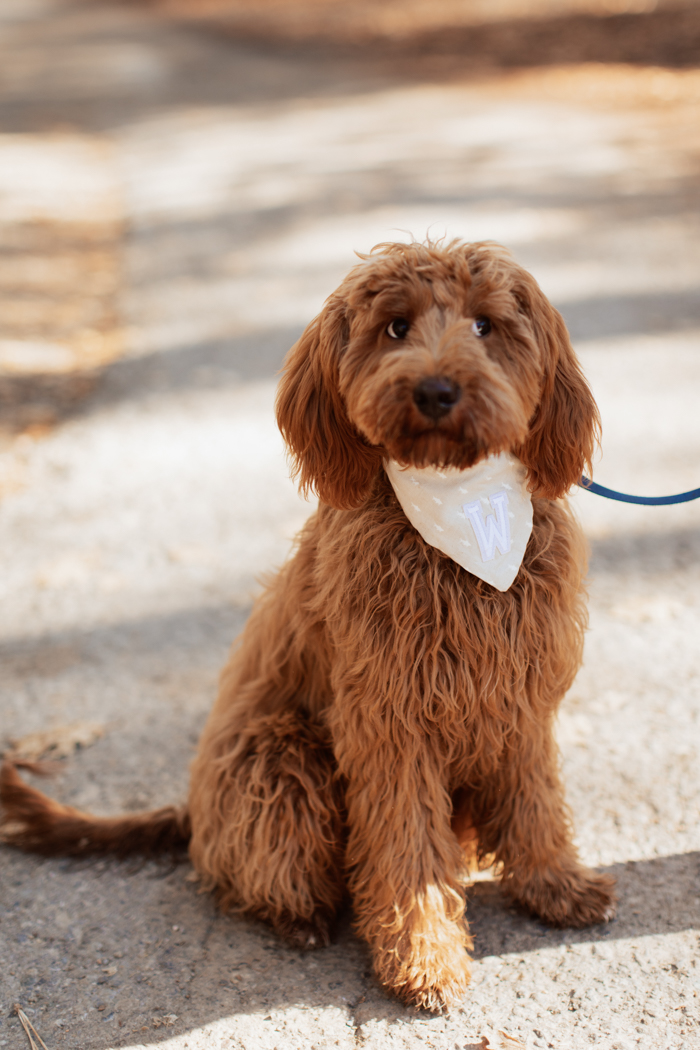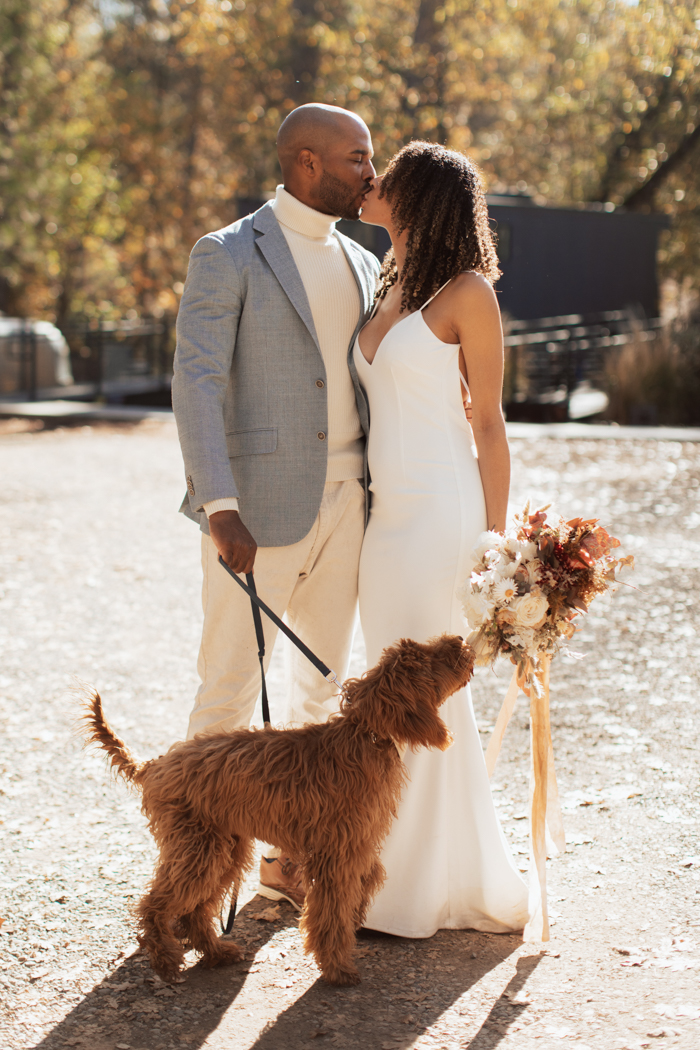 Congratulations to Kayla and JohnTae on their elegant and chic Yosemite elopement. And big thanks to Junebug member Dani Purington for capturing all the intimate moments that make an elopement-styled ceremony so special. Whether you choose to have a sunrise ceremony at a national park or exchange private vows on the beach, your elopement is all about you and your partner. You get to choose how and where you want to say "I do"!
If you're dreaming of ditching your traditional celebration for a party-of-two elopement, start by checking out more of Dani Purington's work in our directory of talented photographers from around the world. Then check out the ultimate elopement planning checklist.