After spending a lot of time camping out in Utah's mountains and deserts together, Izzy and Colby fell in love in the outdoors. Their love story came full circle when they decided to tie the knot at the same places where they fell in love. With a Church of Dirt intimate ceremony and a Bonneville Salt Flats wedding reception, they couldn't have chosen a more magical setting with the best outdoor views for their "I dos"! And not only that, their two-day celebration featured stunning lush florals, a chic monochromatic palette, and a dreamy ethereal vibe.
Wanting Utah's natural beauty to shine, the couple incorporated subtle, yet show-stopping details. . A white aisle runner led all the way down to a flower-filled rustic arch that perfectly framed the moment they exchanged their vows. The following day's reception was set against a landscape of glittery salt under a dreamy vanilla sky. In keeping with the theme, the gorgeous affair featured earthy decor, luxurious florals, and a clear tent draped in fairy lights. 
Even with the remote locations, the couple pulled off the wedding they'd always envisioned. And it all came together seamlessly, thanks to their trusted vendor team. If you love the thought of spreading out the festivities, scroll through these fabulous images captured by Nicole Kirshner Photography. This Bonneville Salt Flats wedding is full of ideas to inspire your own dream celebration.
The Couple:
Izzie and Colby
The Wedding:
Park City, Utah, United States of America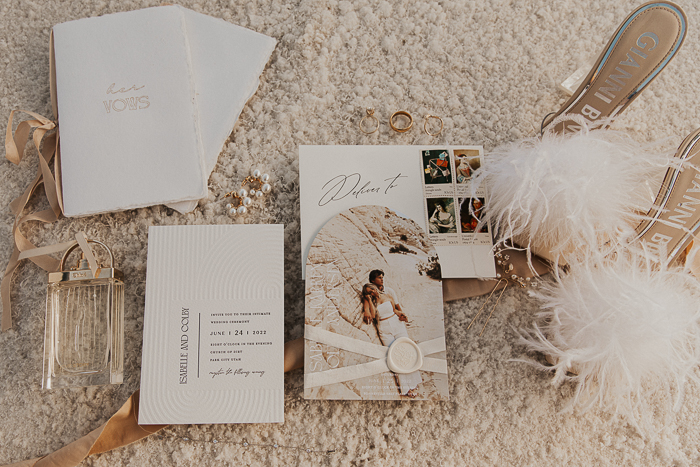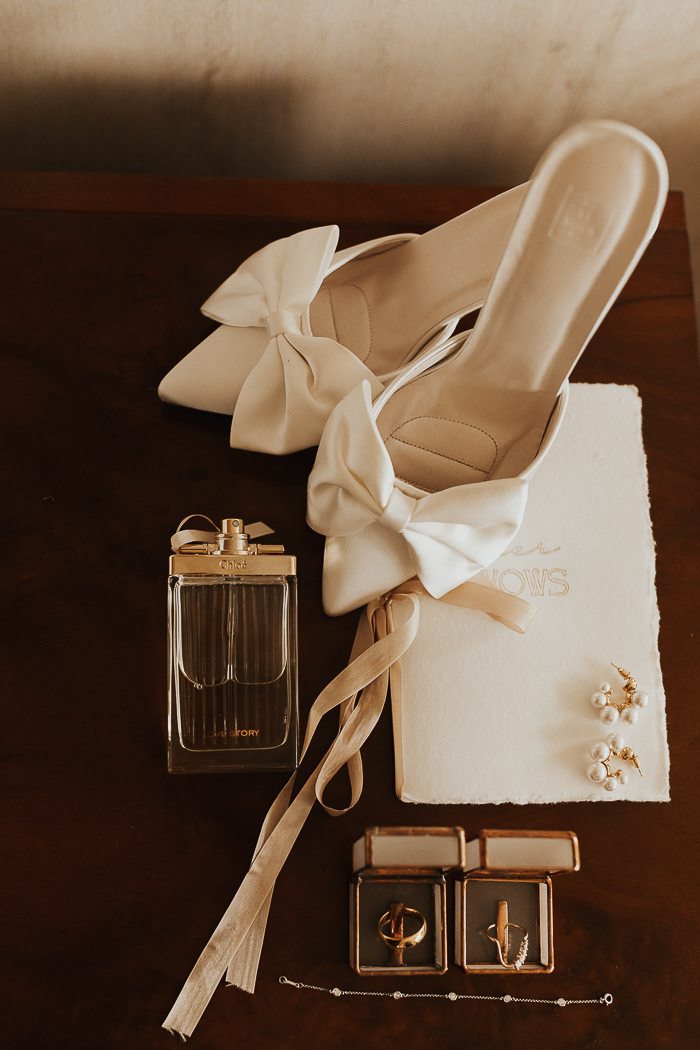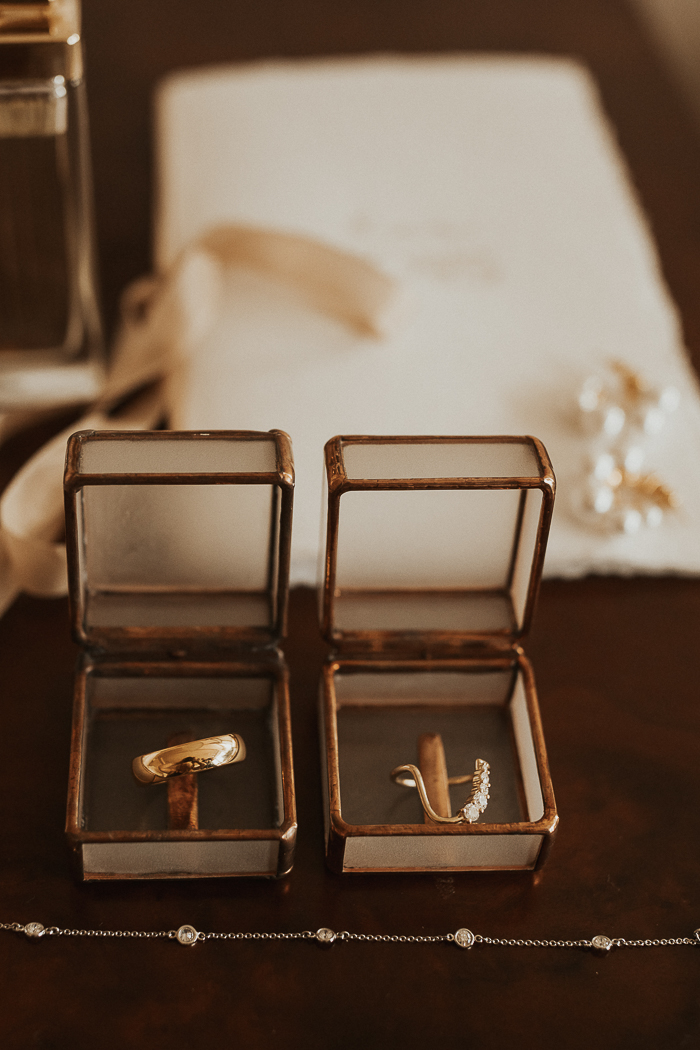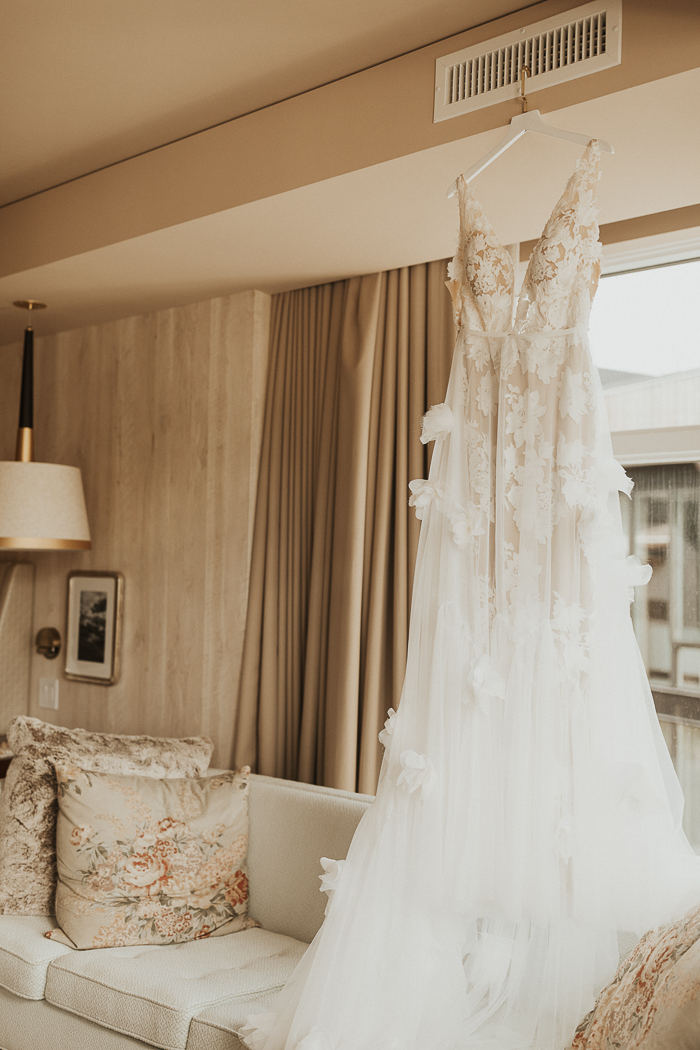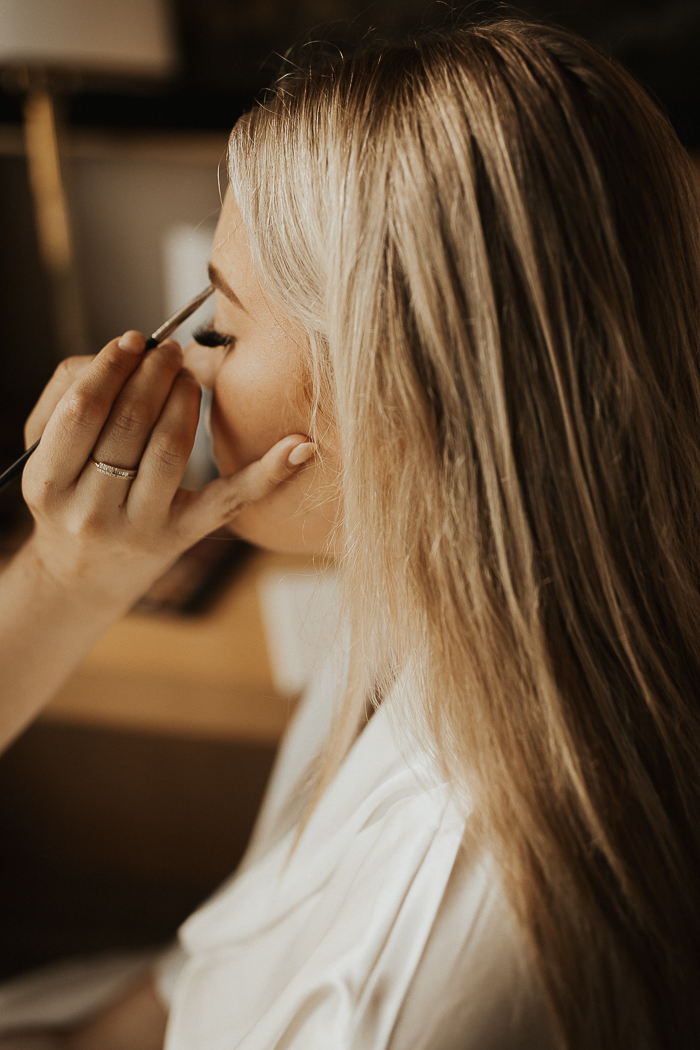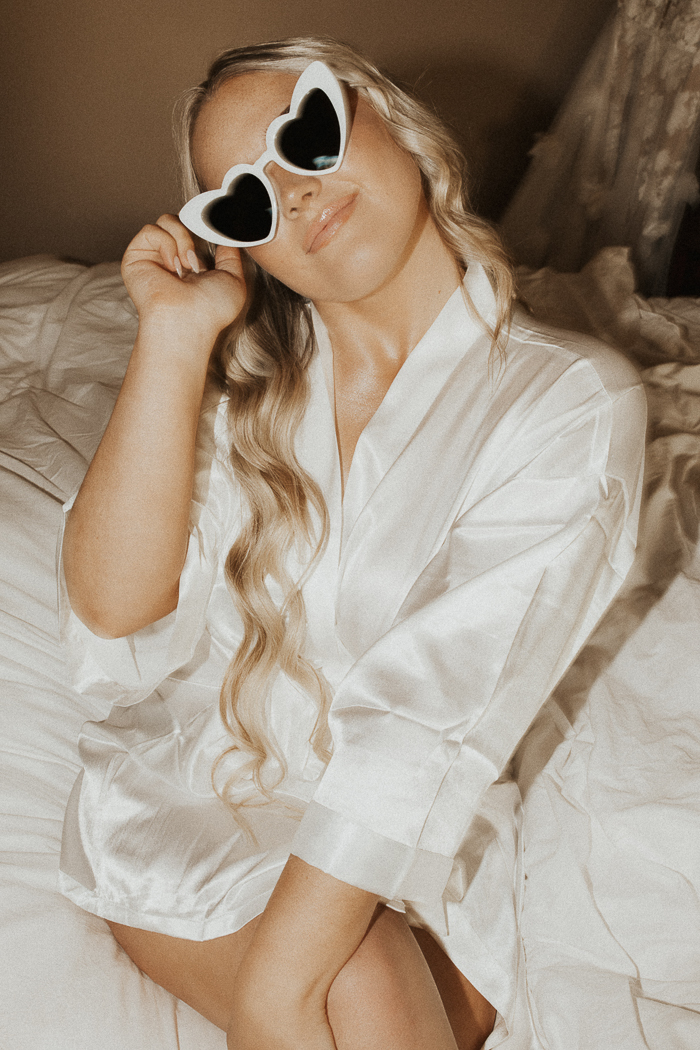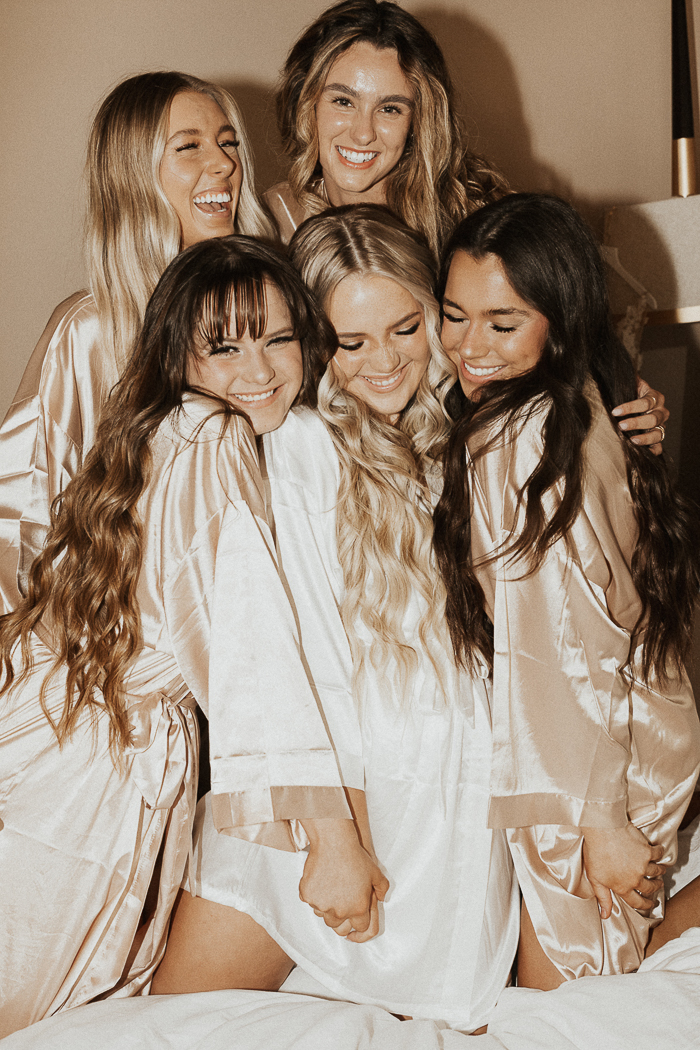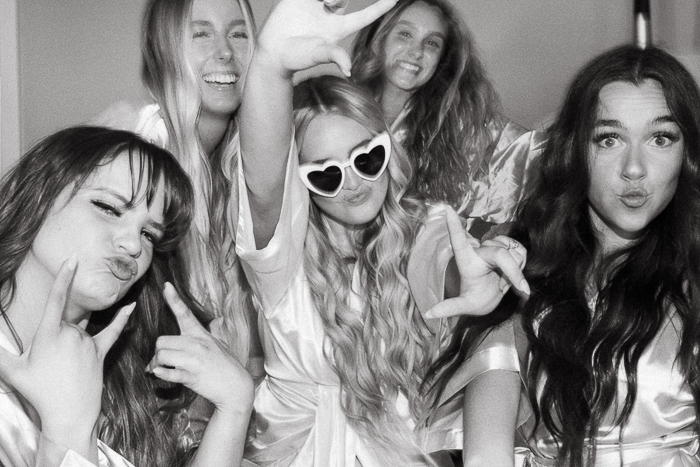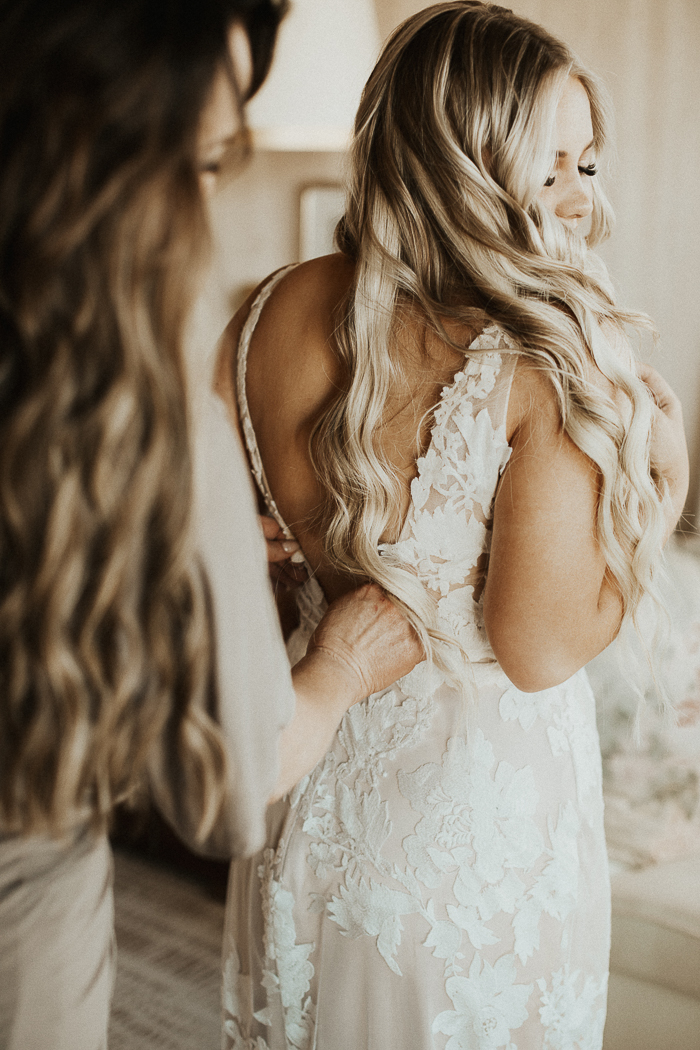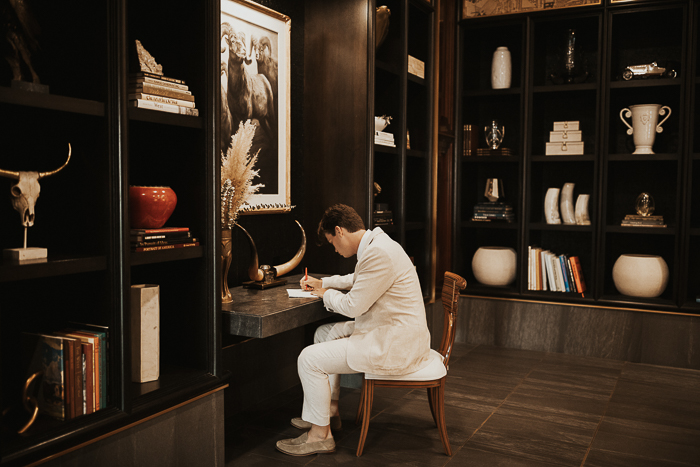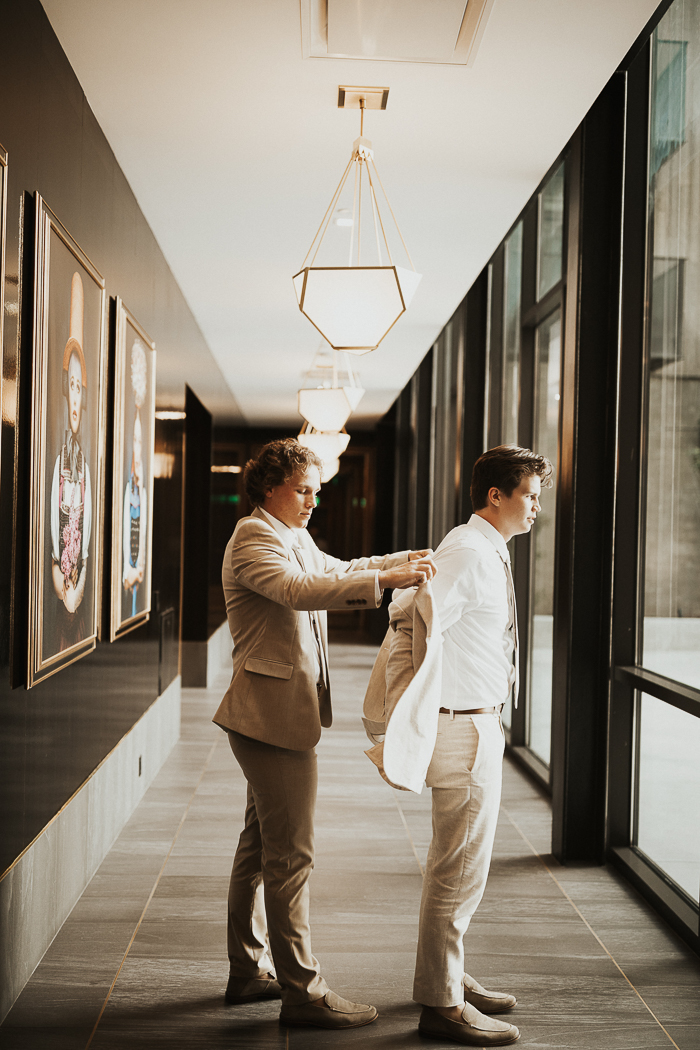 Photographer's Insights On This Bonneville Salt Flats Wedding
Izzy and Colby celebrated their wedding for two days. On the first day, they had the ceremony at Park City's hidden little gem called Church of Dirt. It's a city-owned spot that's private and secluded, and the only way to reserve the date you want is by signing up at the location itself. The couple had to snowshoe there, carve their names on a wooden board, and add them to the pile. The following day was the reception at the Salt Flats. They truly went above and beyond, bringing everything out there. Izzie's dad camped out overnight to reserve the perfect spot. They rented a giant tent with fairy lights and partied the night away under the stars.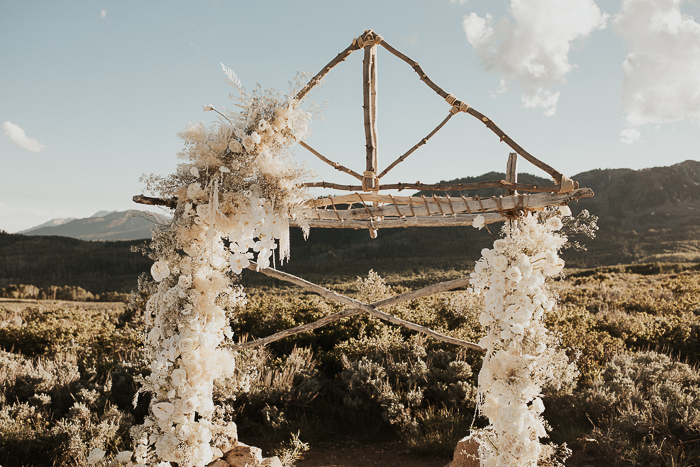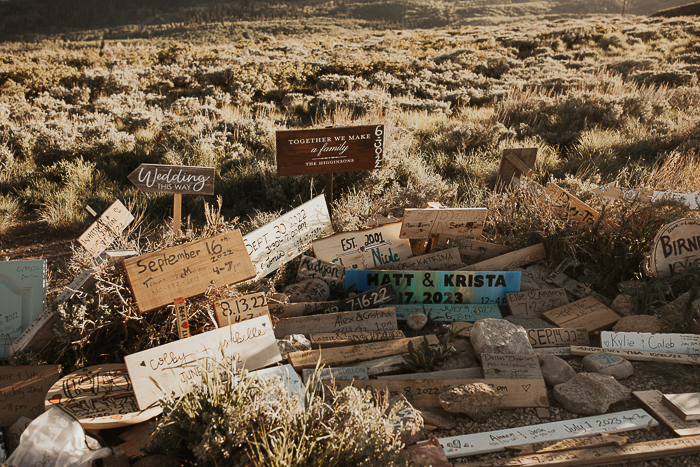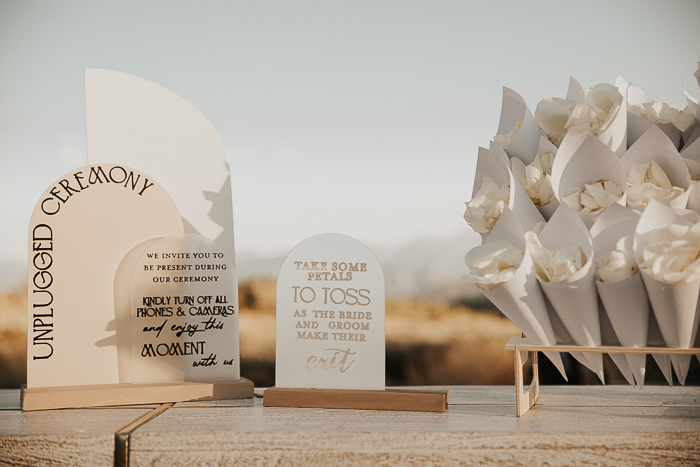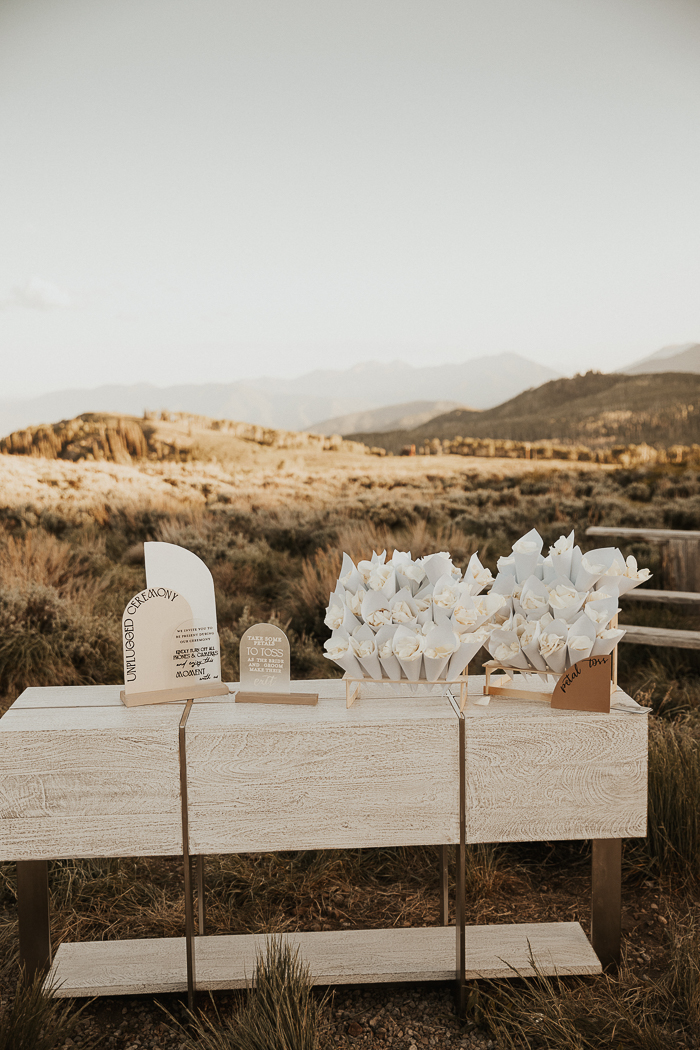 How Their Bonneville Salt Flats Wedding Came To Be
Colby and I spent countless days and nights exploring and camping together in Utah's mountains and deserts. The locations of our ceremony and reception hold such a special place in our hearts. It was our dream to be married and celebrate this love of ours in the same places where we fell in love. It was perfect!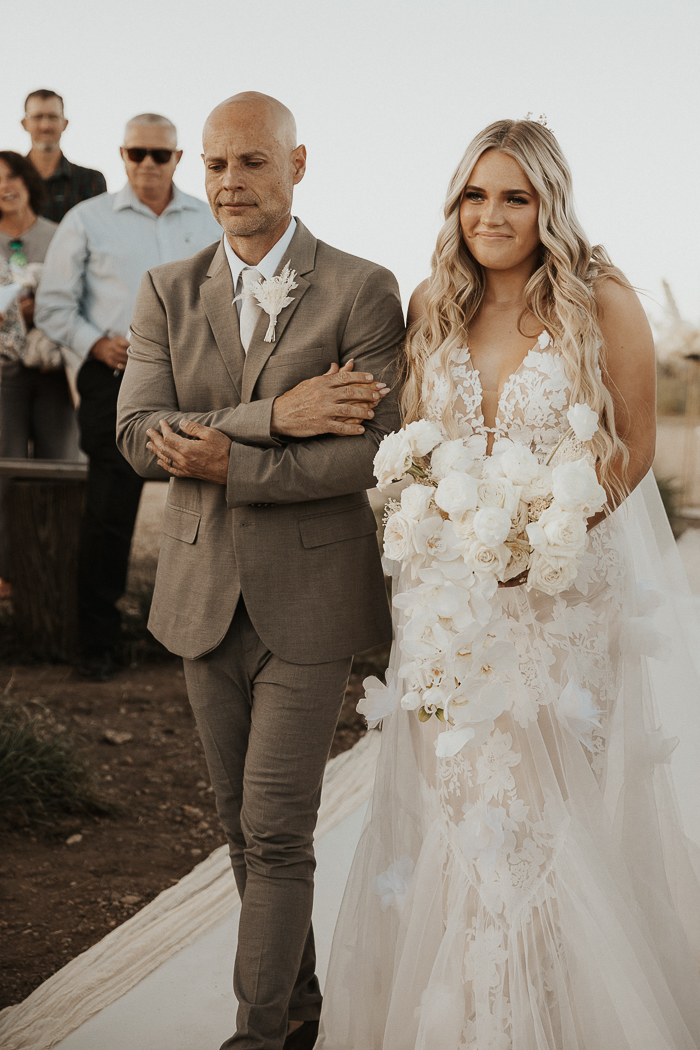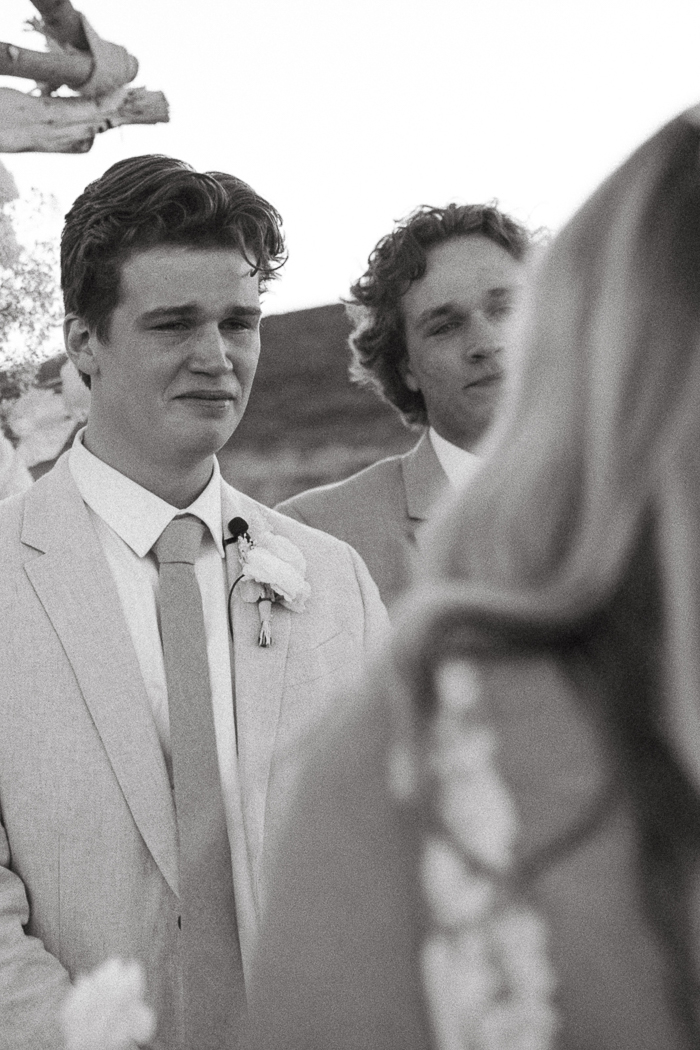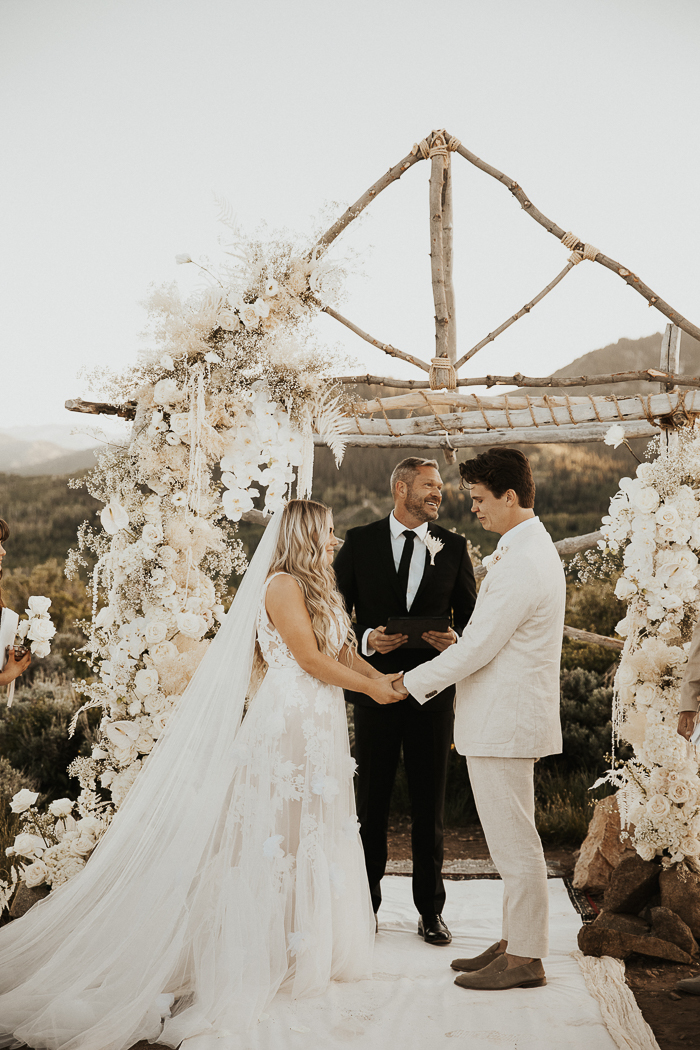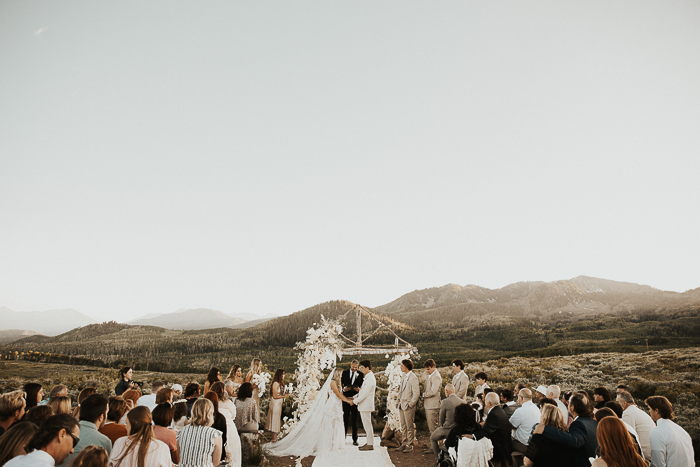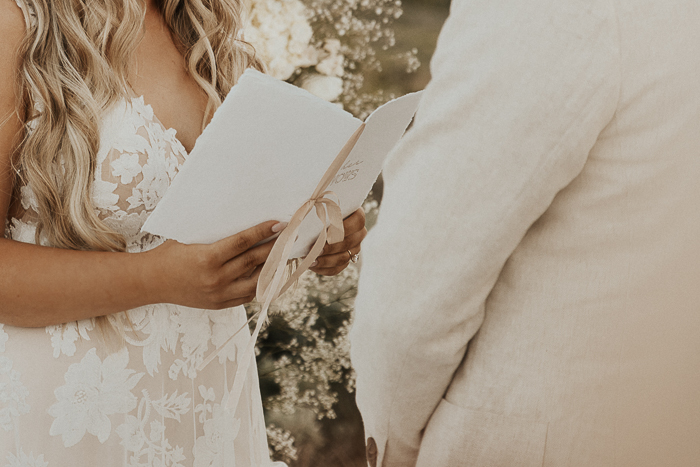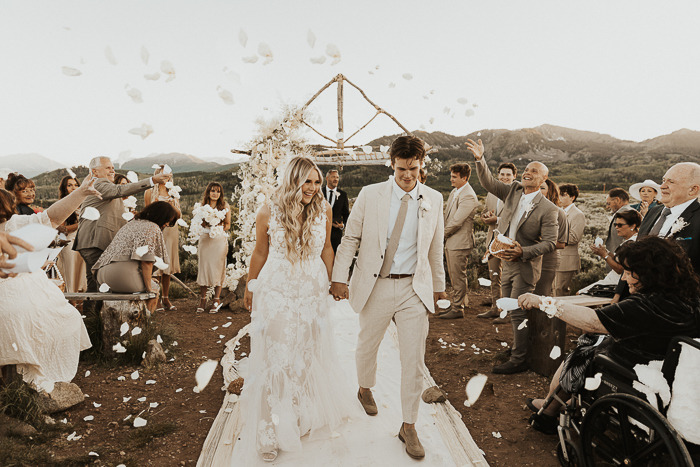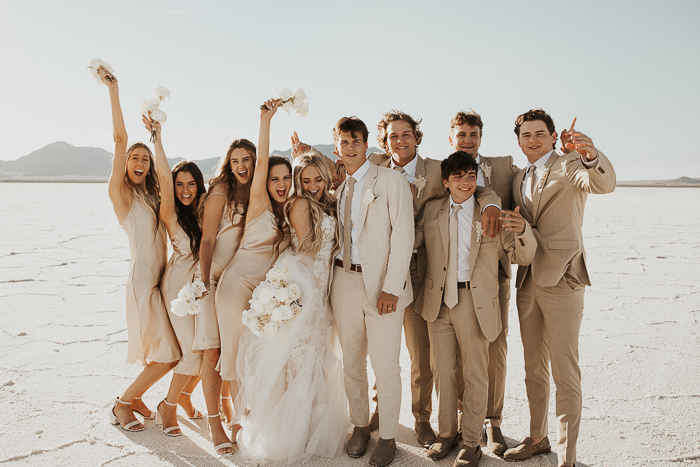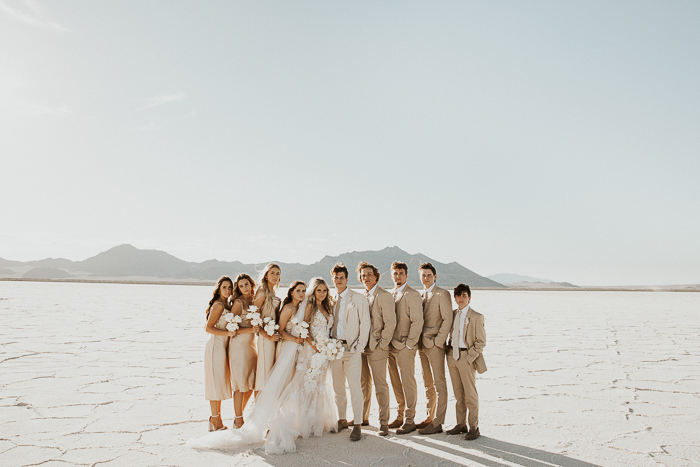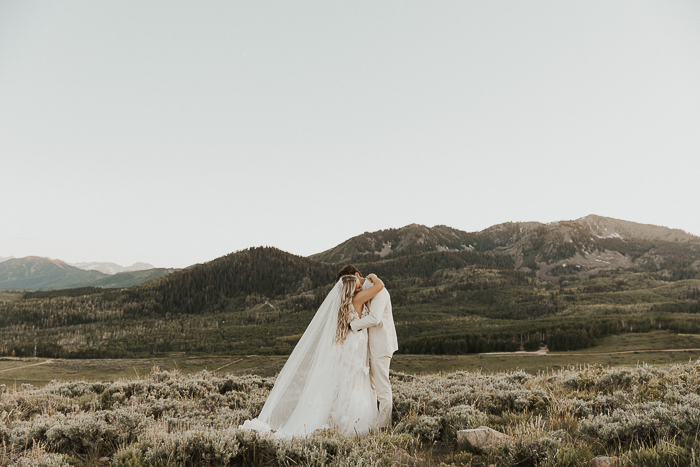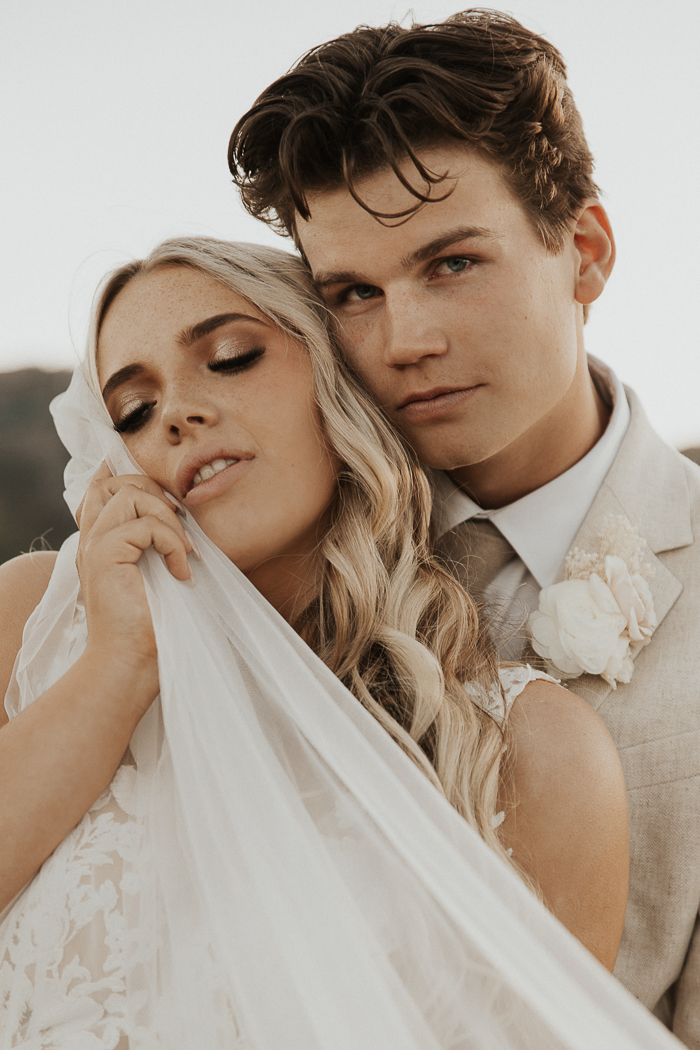 They Had An Unplugged And Adults-Only Ceremony
I took creative control over how things would run. It's important to remember that it is your and your partner's day, not anyone else's. We had a very limited guest list, just our families. To keep our ceremony running smoothly and uninterrupted, we had an adults-only and unplugged ceremony so that they could actually enjoy the experience with us.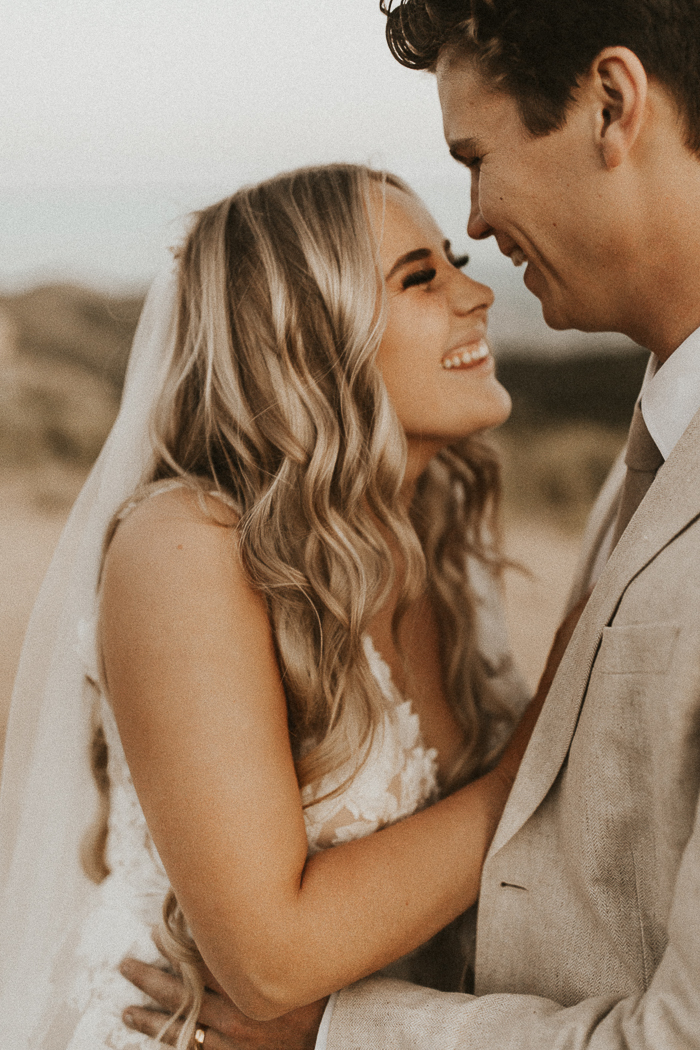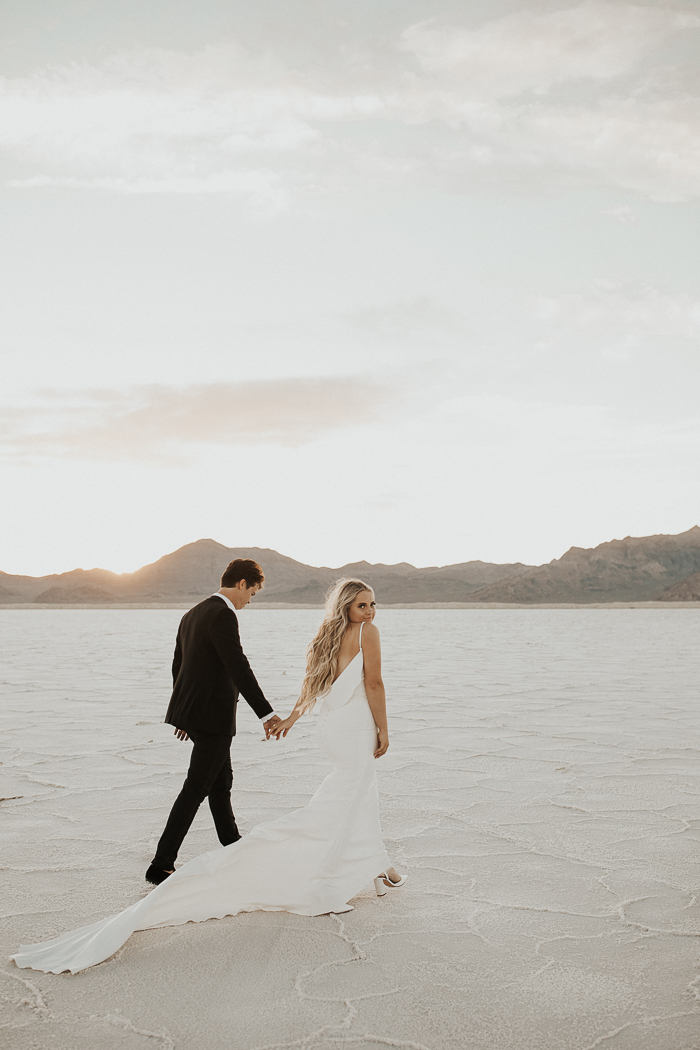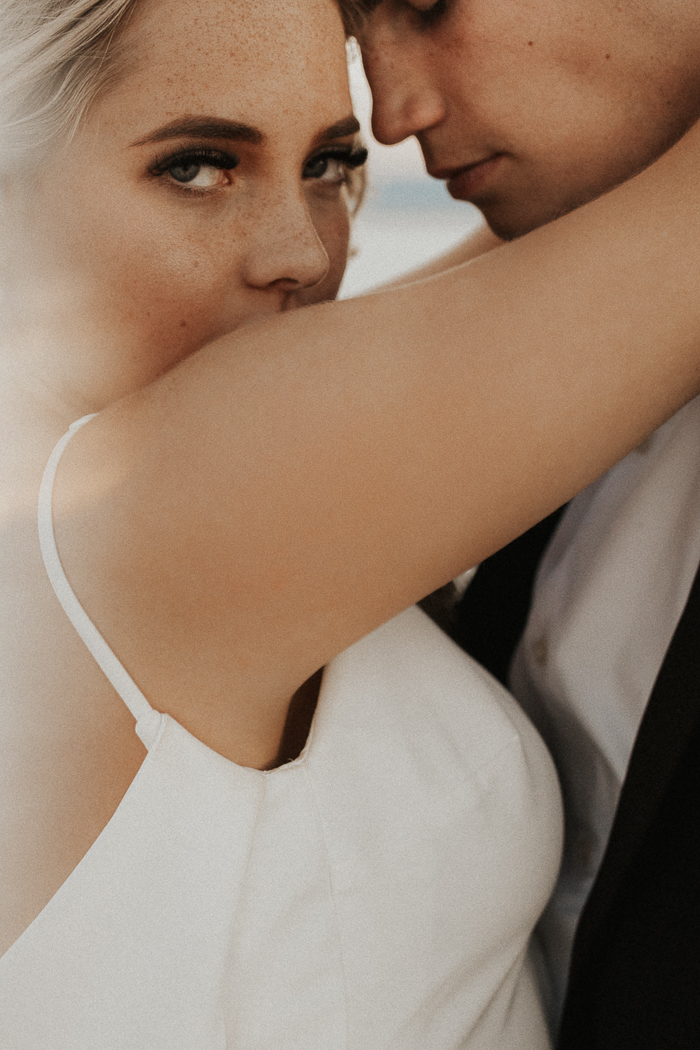 The Florals And Lighted Reception Tent Tied Everything Together
Our florist Braiden Taylor absolutely nailed our vision for the florals, and they were one of my favorite aspects of the wedding. Our all-time favorite would have to be the giant tent made of fairy lights that my family set up on the salt flats for our reception. It was the coolest reception we've ever seen in our lives. We received many compliments and questions about it.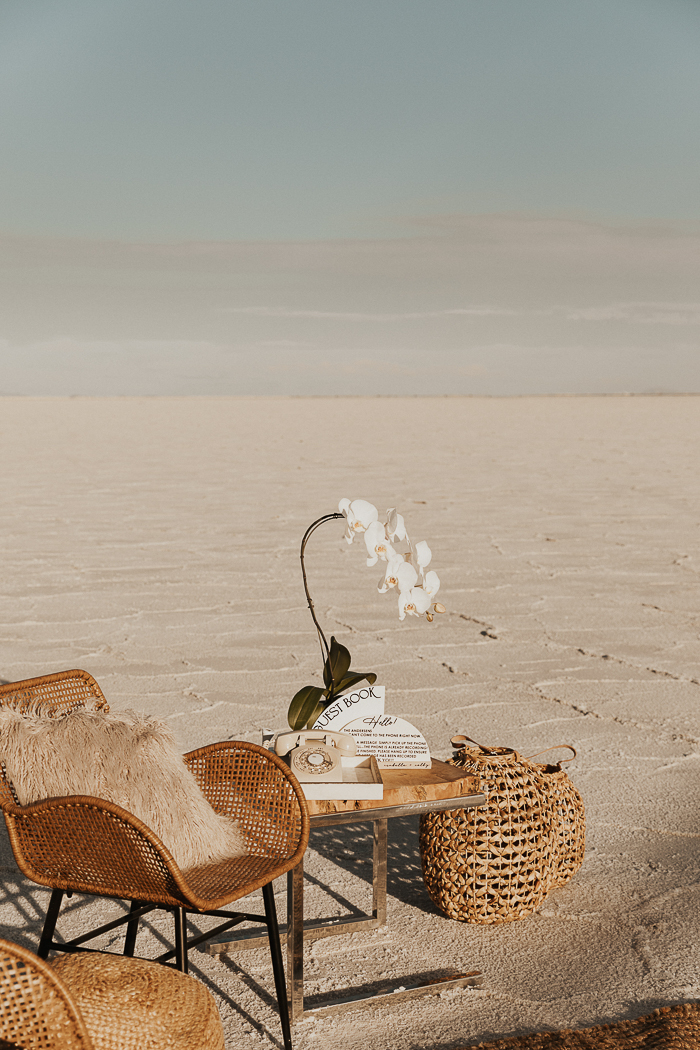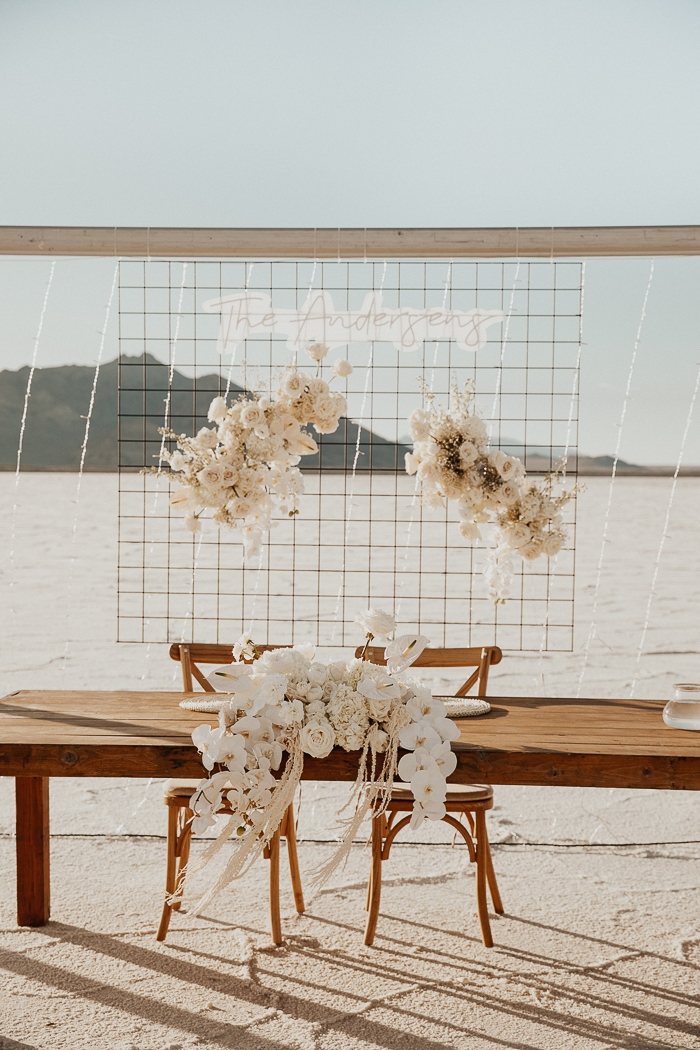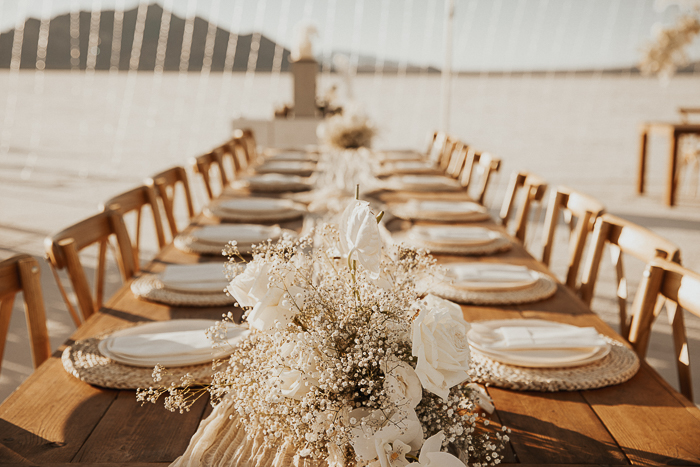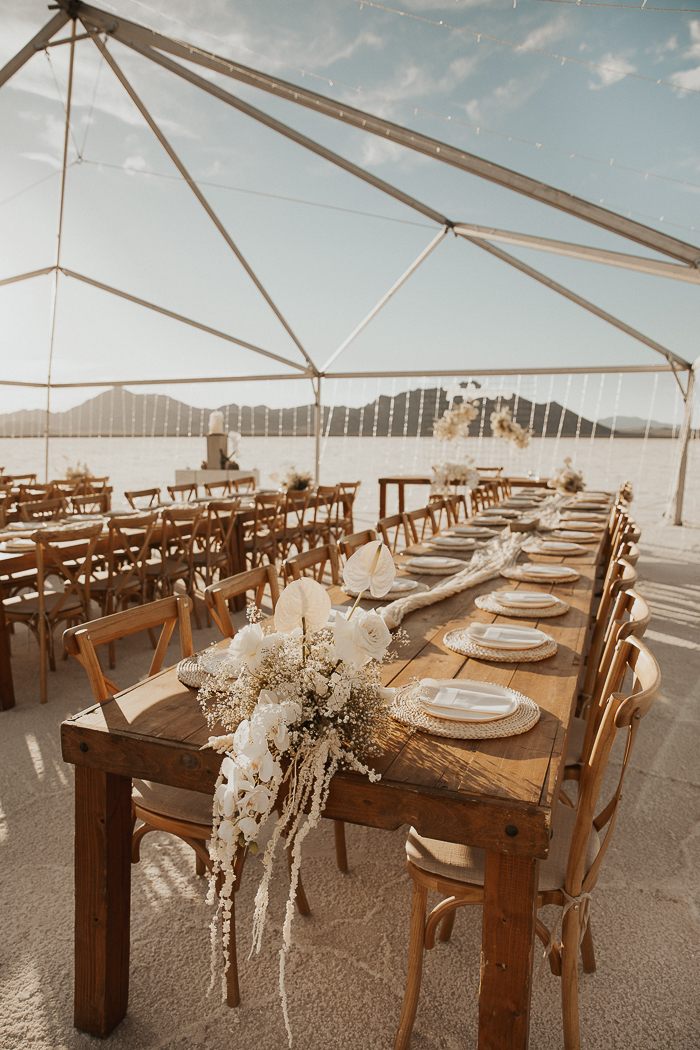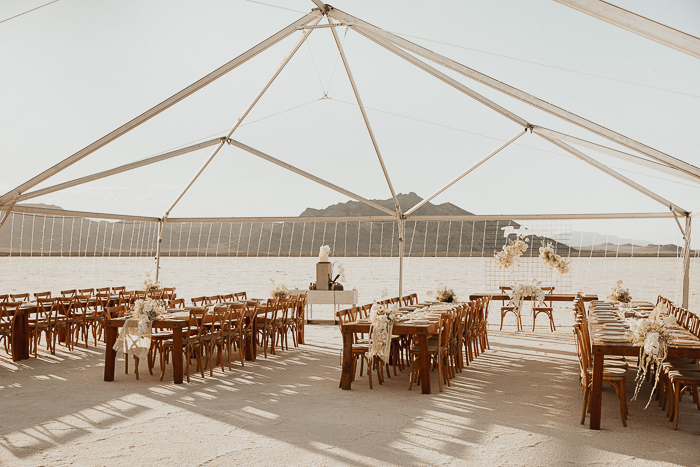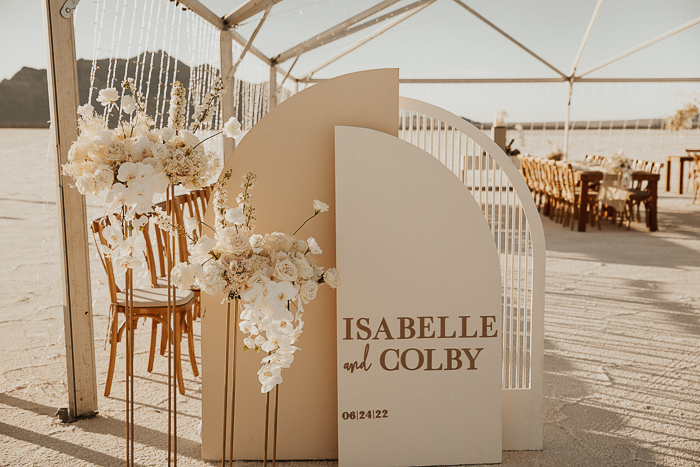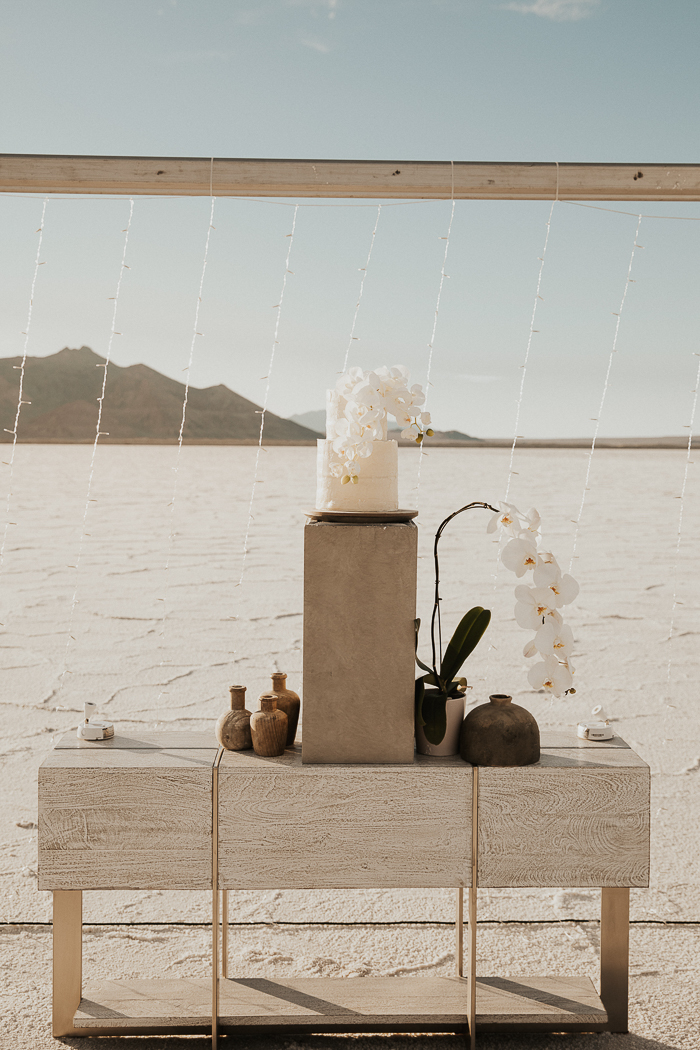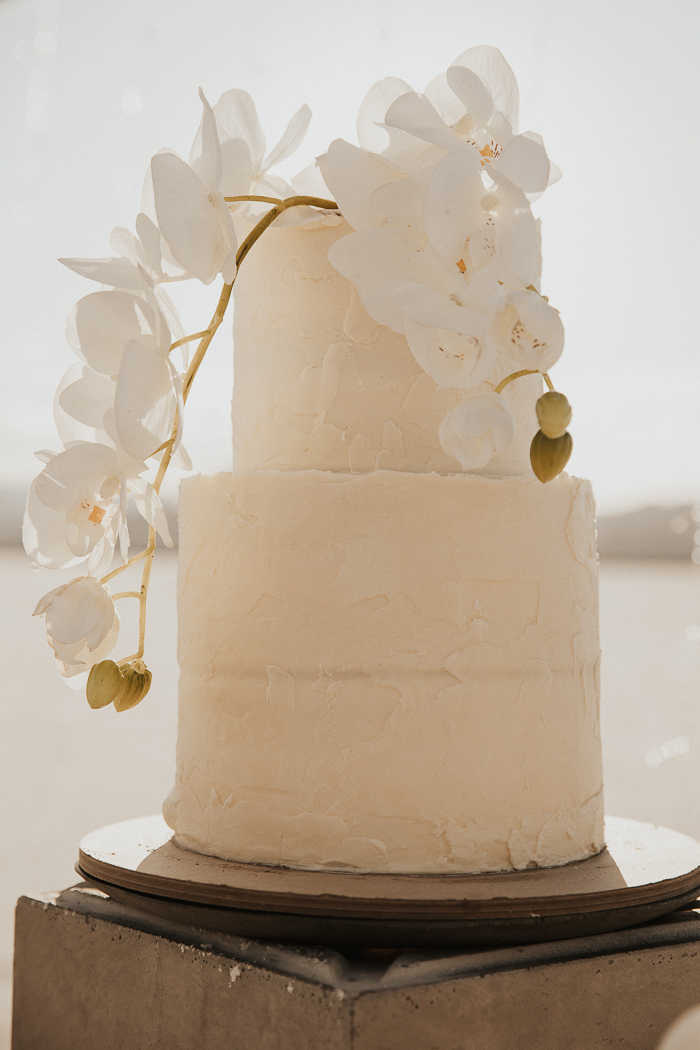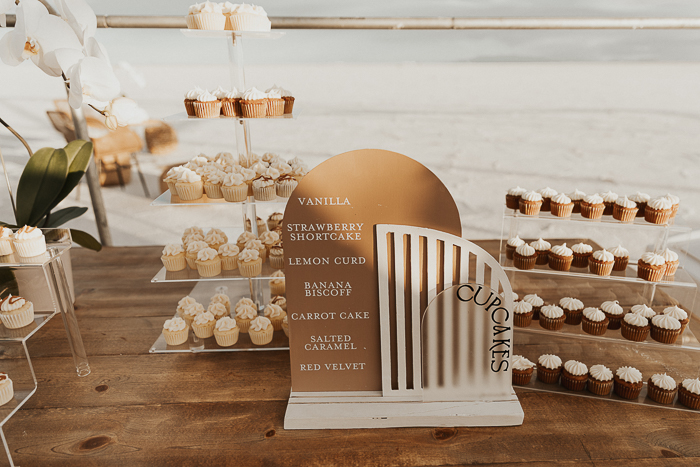 Advice: Work With An Experienced And Trusted Photography And Videography Team
Being a wedding photographer myself, I'd have to say that investing in your vendors is so important. The most important, in my opinion, are the photos and videos. Because we prioritized these, we get to relive the best day of our lives. Finding and investing in a professional, creative, and talented team of photographers and videographers is the most important advice I would give a newly engaged couple.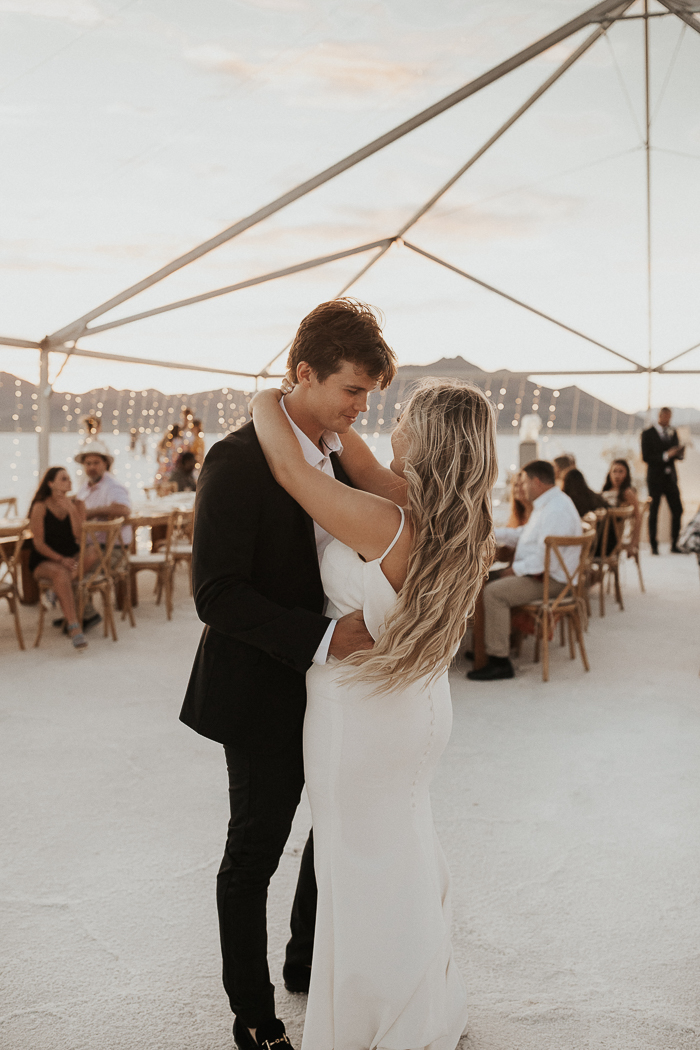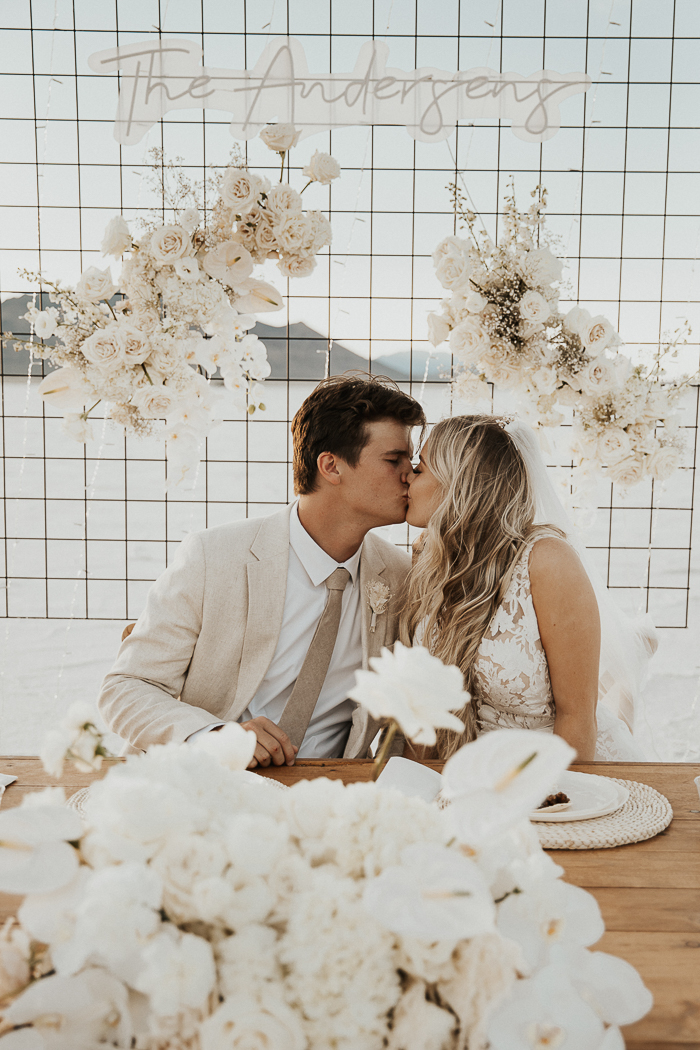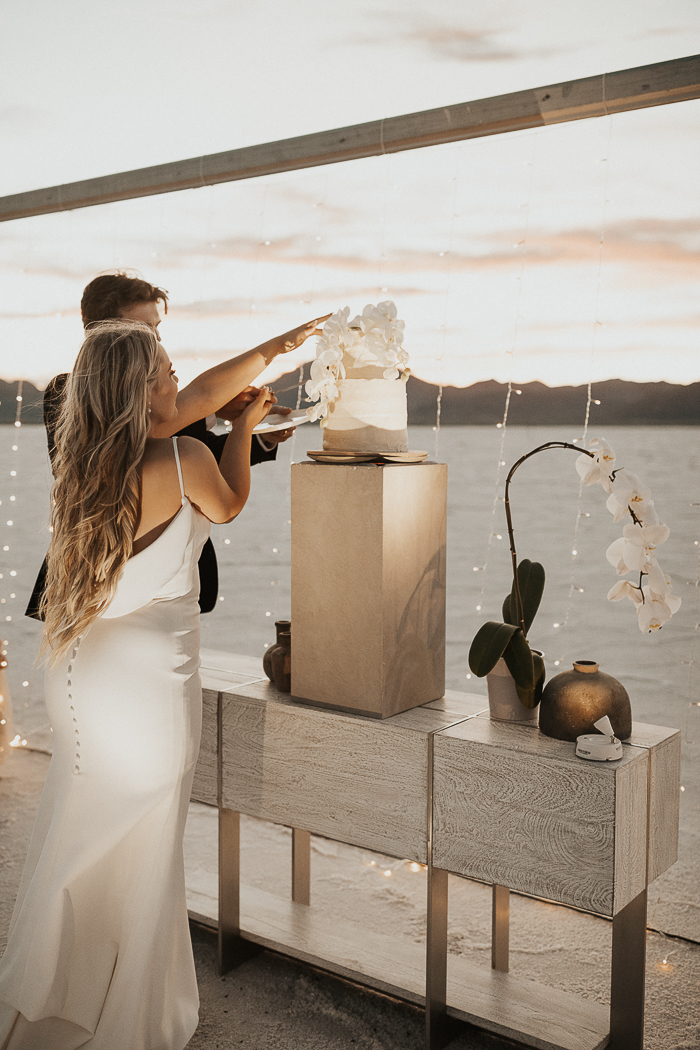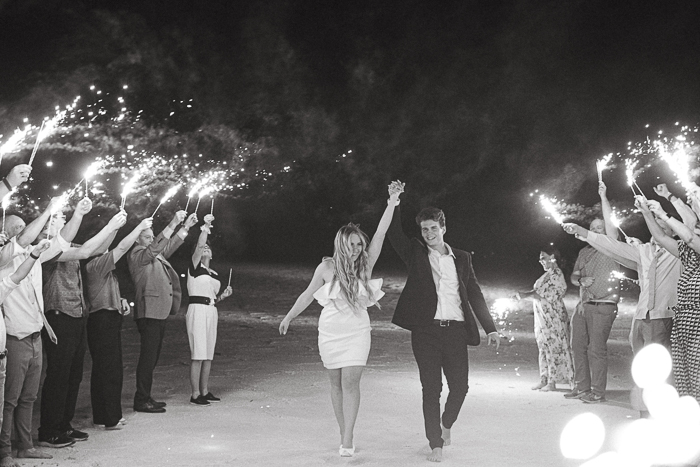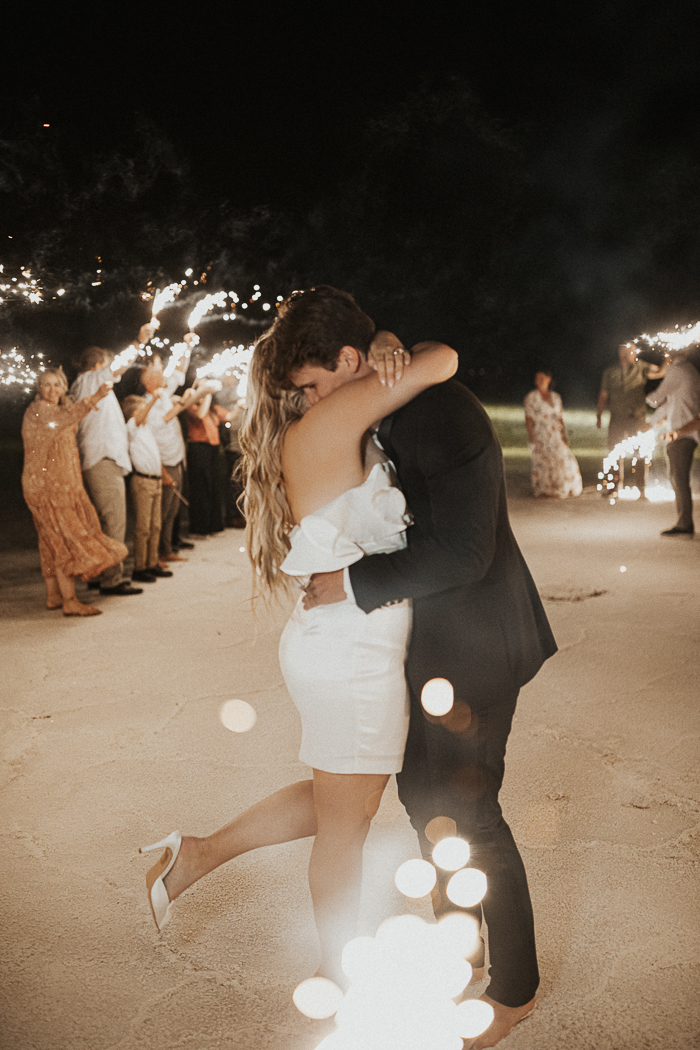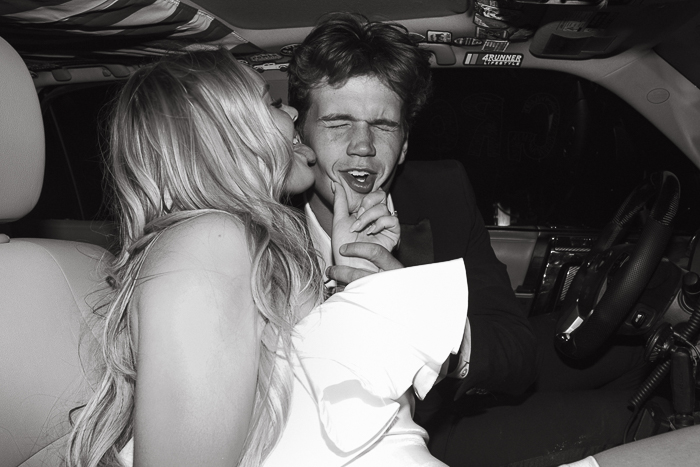 Congratulations to Izzy and Colby on their monochromatic Bonneville Salt Flats wedding. And big thanks to Nicole Kirshner Photography for capturing every gorgeous detail and swoon-worthy moment this lovely couple will cherish for the rest of their lives.
You've probably heard married couples say that their wedding passed in a flash, and it does. That's why more couples are now choosing to extend their celebrations, allowing for more quality time spent with loved ones. And of course, more beautiful pictures. Planning a multi-day wedding can be daunting, but it will be so worth it.