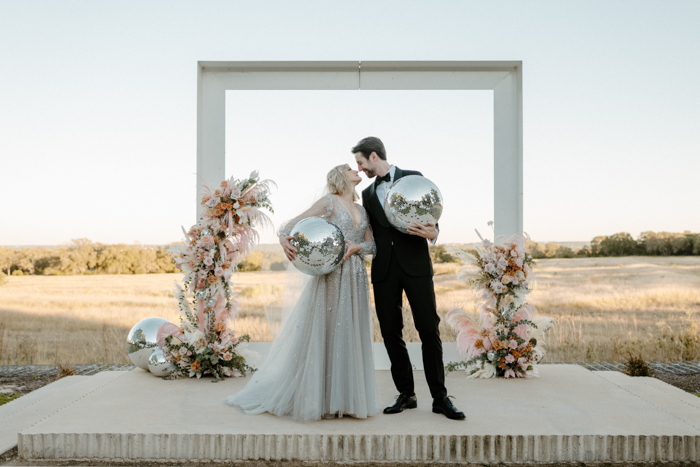 Feathery floral arrangements, a soft pink color palette, and thoughtfully placed glitter ball decor—Eva and Troy's disco ball themed wedding tied together chic and romantic touches, making their celebration elegant while maintaining the retro aesthetic. And with the perfect blank canvas venue, two stunning outfit changes, and an all-night dance party, this wedding had it all and then some. 
Prospect House's ceremony lawn was a picturesque setting for the couple's heartfelt vow exchange. The asymmetrical floral pillars and mirror balls against the staple square backdrop complemented the surrounding fields and rolling hills. It wasn't just the views that looked spectacular that day. The pair looked timeless in their ceremony attire, with Eva in a sparkly tulle wedding dress and Troy in a classic tux.
After tying the knot, the celebration continued in the main hall. With an understated tablescape, a neon sign, and hanging pampas grass, the venue's minimalist interior and high ceilings allowed the details to stand out. For their reception, the bride changed into a sweet pink number while the groom donned a white dinner jacket. Because disco balls aren't always meant to be on the dance floor, scroll through these gorgeous photos captured by Map + Compass Photography for subtle yet glam ways to incorporate disco elements into your wedding decor.
The Couple:
Eva and Troy
The Wedding:
Prospect House, Texas, United States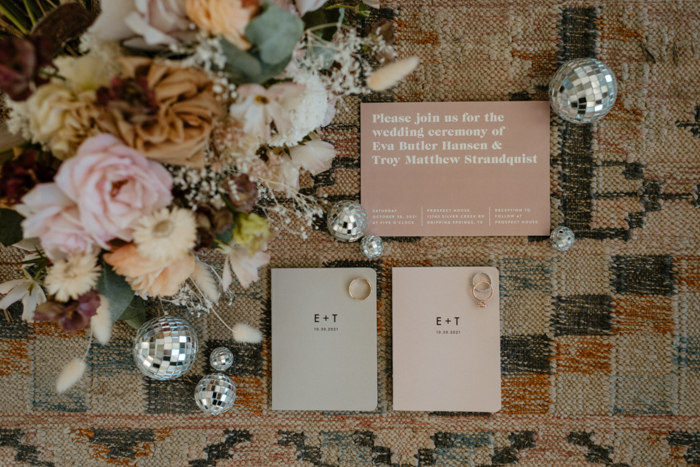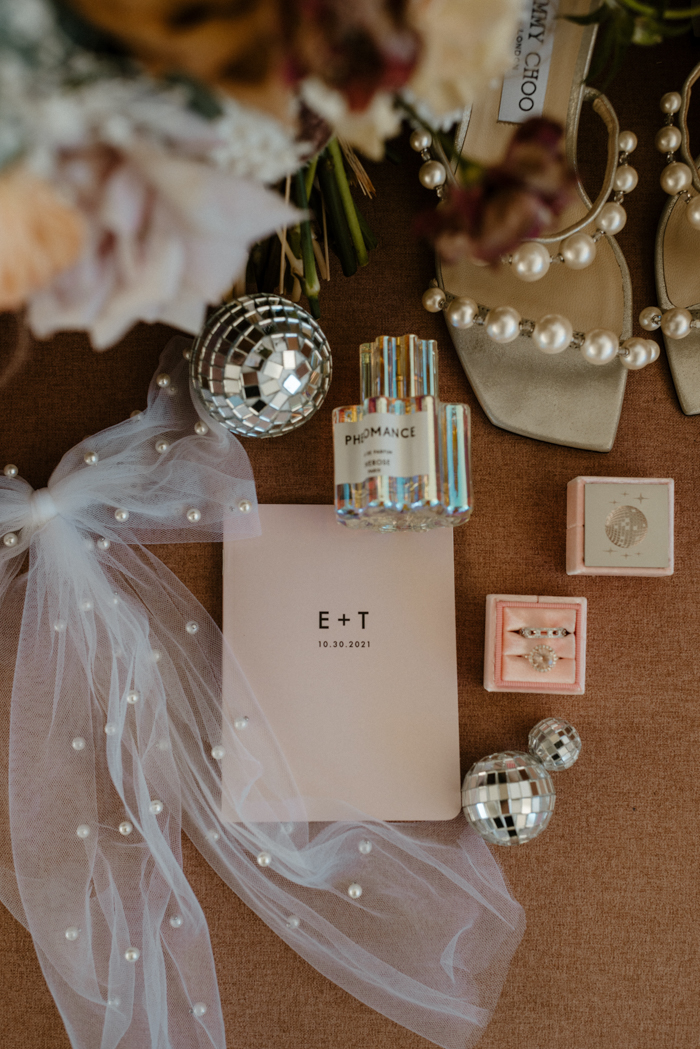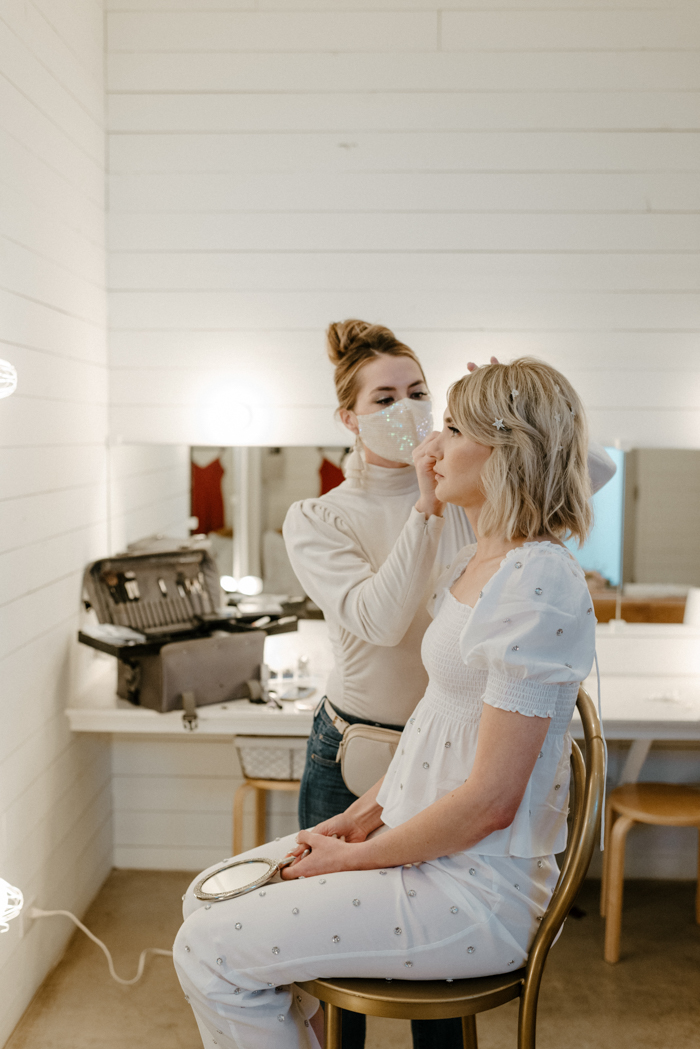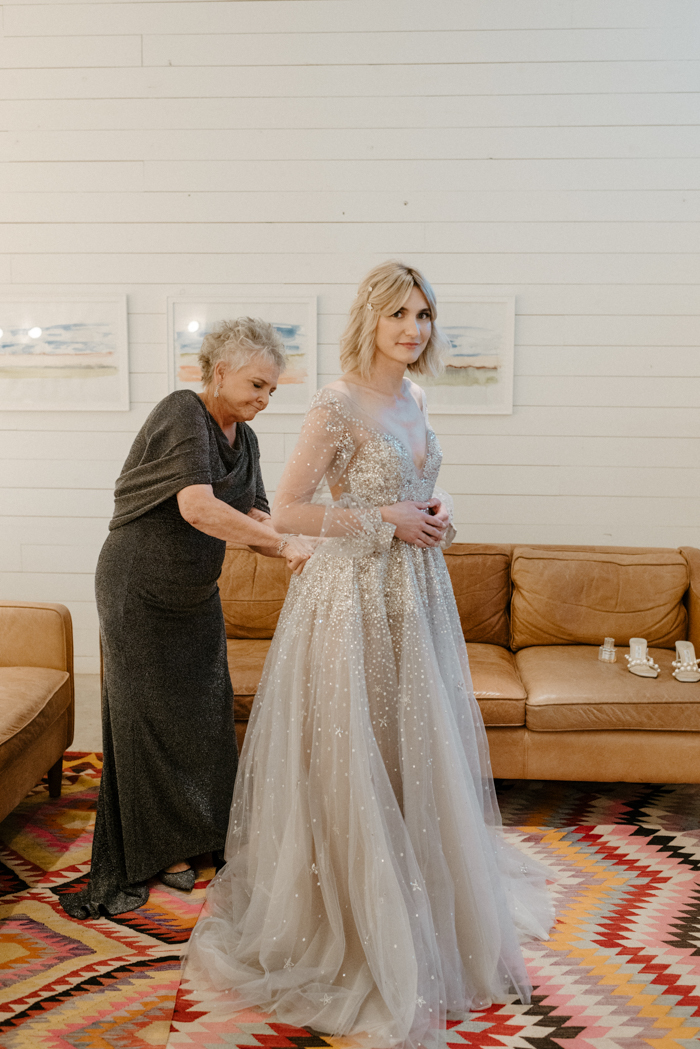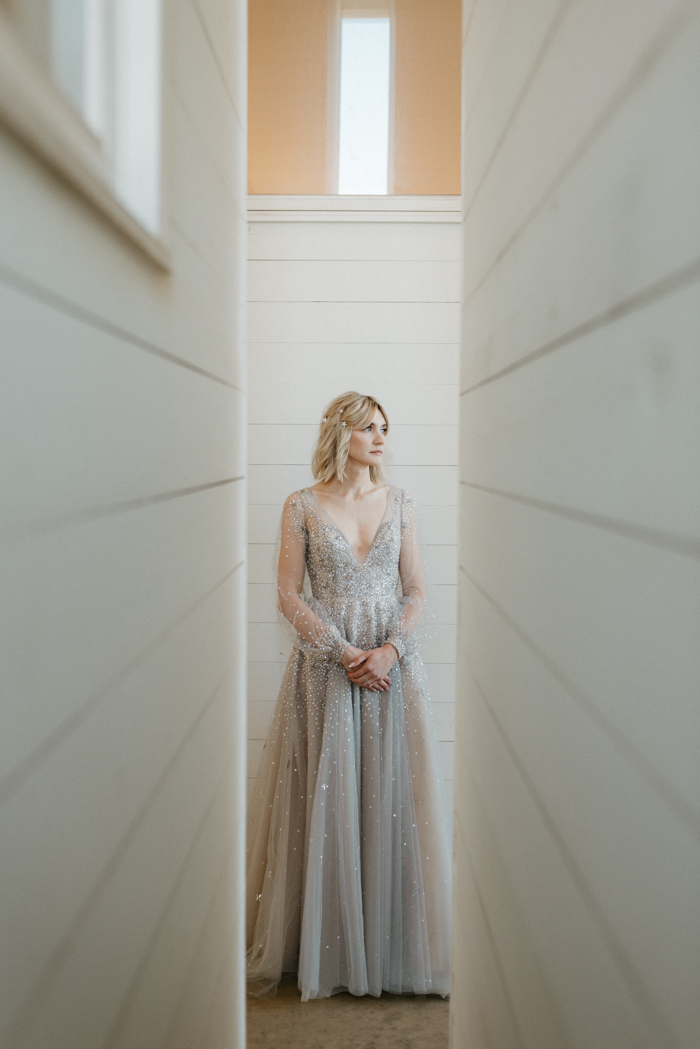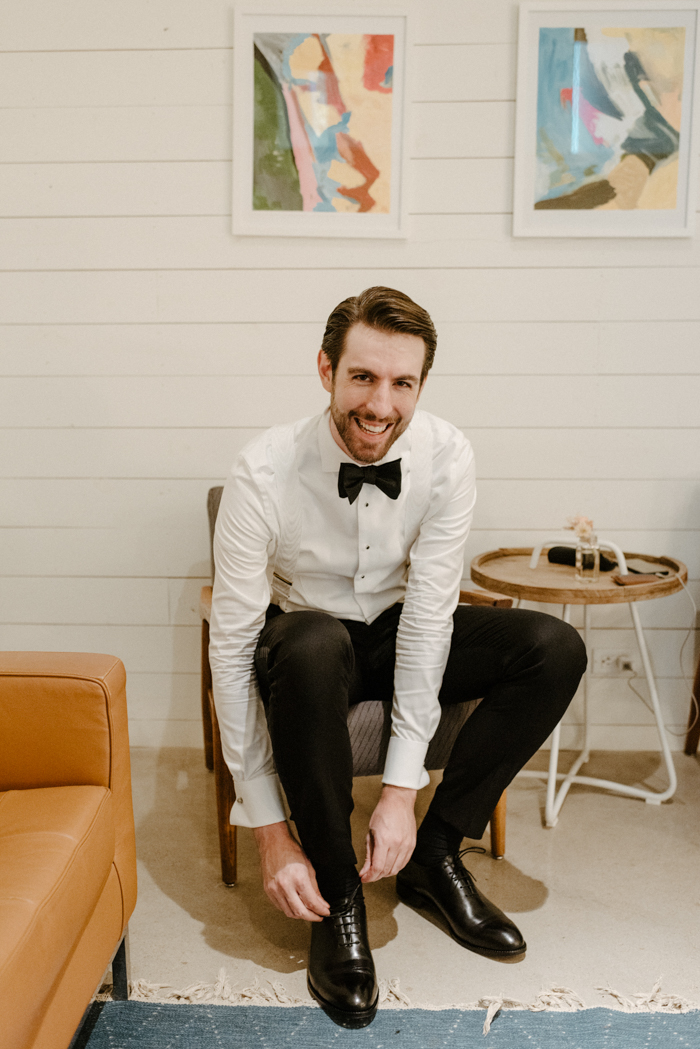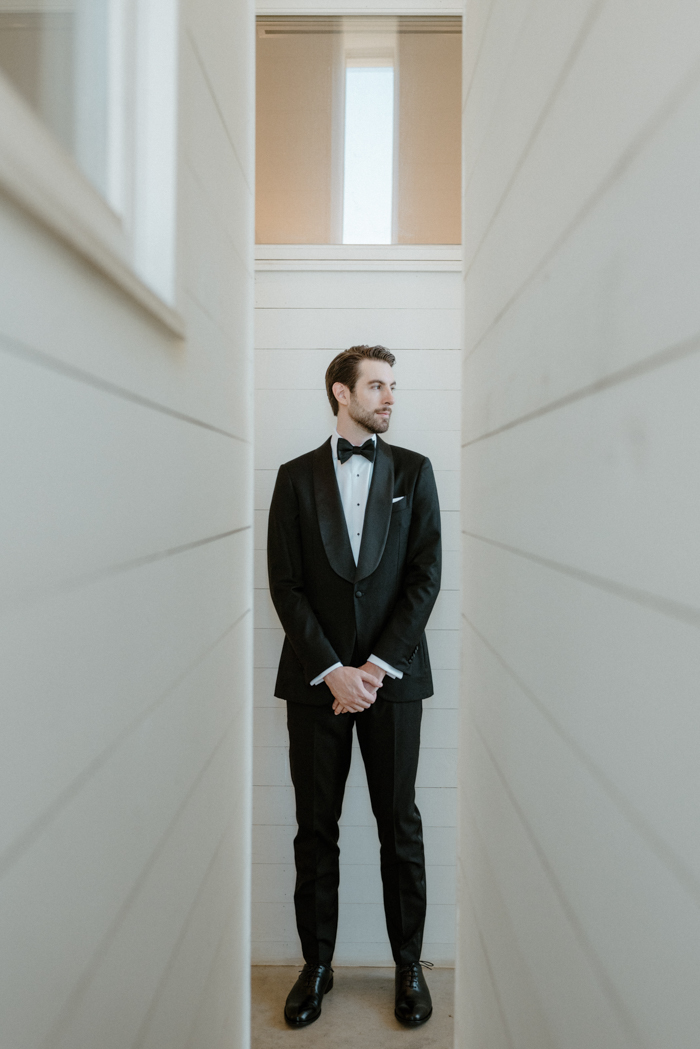 Prospect House Was The Perfect Blank Canvas Venue For Their Disco Ball Themed Wedding
We spent almost three years sourcing our vendors to ensure every aspect of our wedding reflected us and our pink disco ball theme. When we walked into Prospect House, we immediately knew it was a perfect fit. We wanted a space that would allow for an outdoor ceremony but also had an indoor space to support all of our decor ideas. They have a wall with bud vases attached right when you walk in and an amazing weather vane in the dining hall that could be decorated. It was the perfect blank canvas. We are most proud of the way our vision came to life.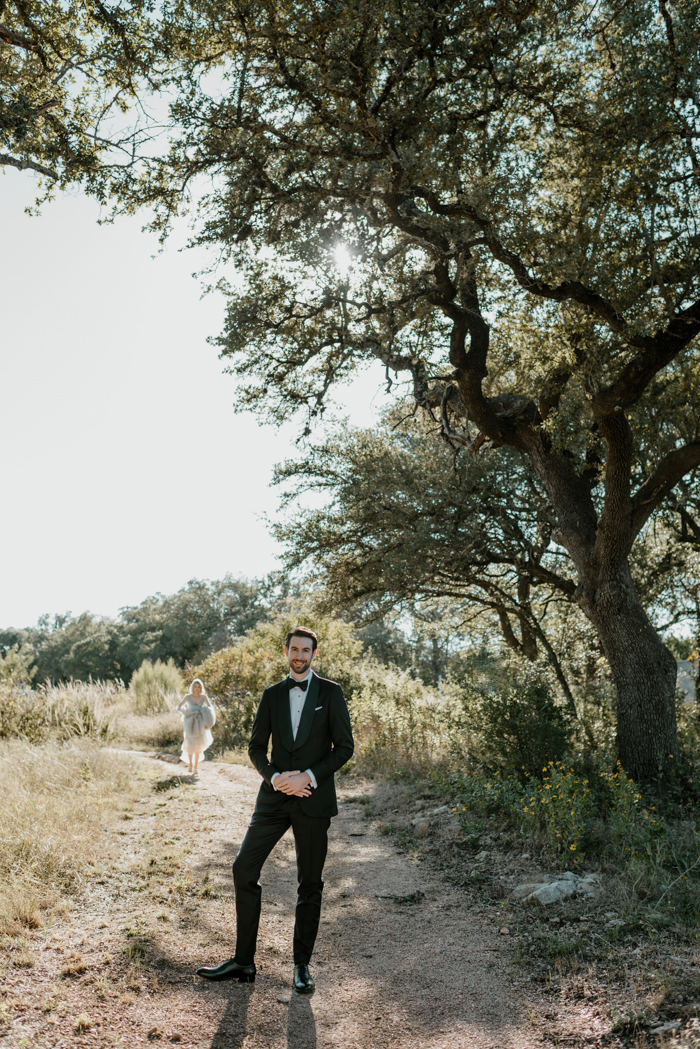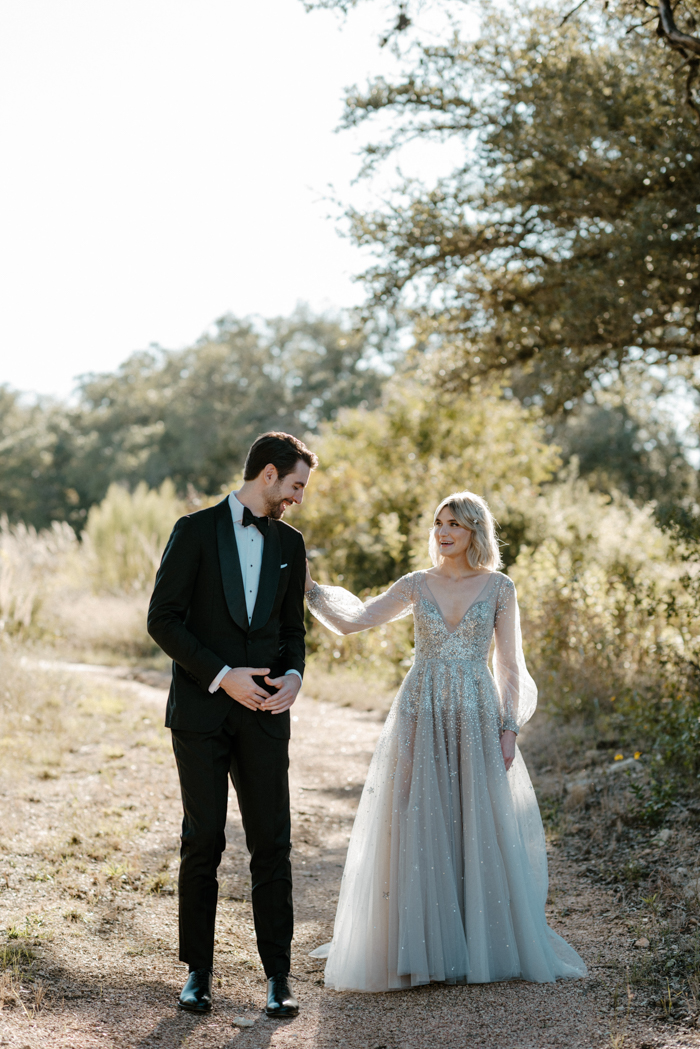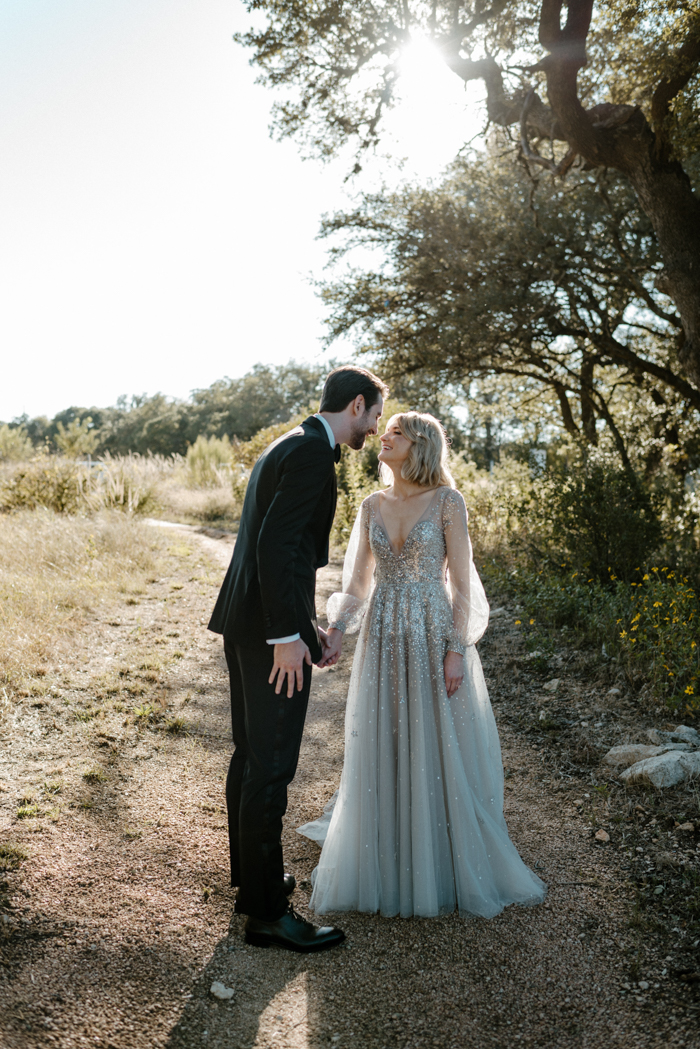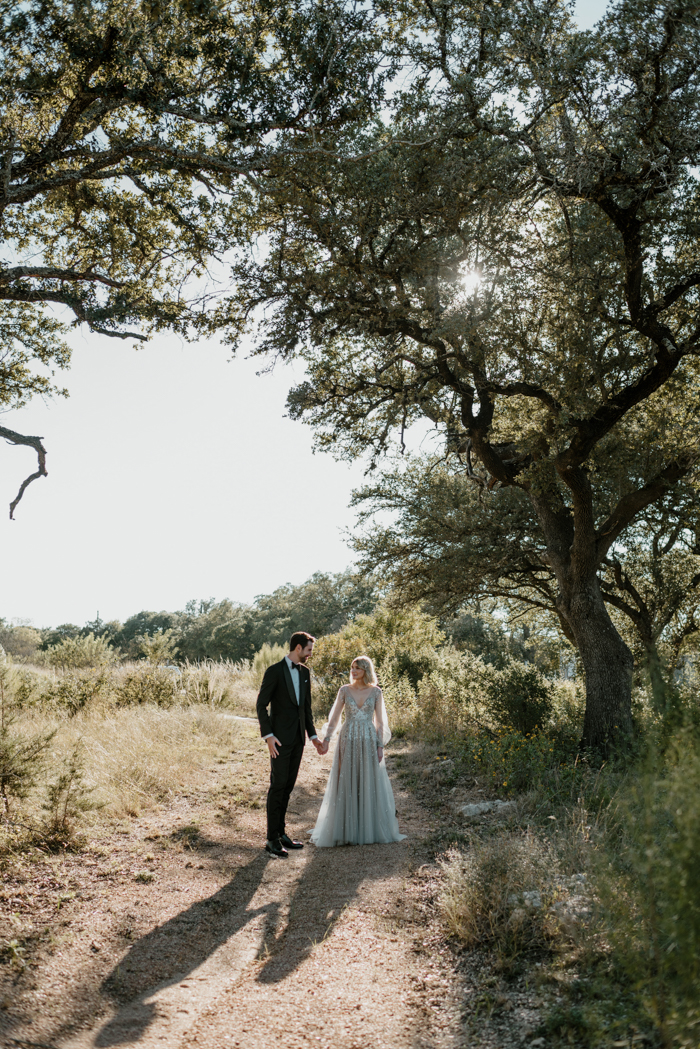 Advice From The Newlyweds: Keep In Mind Your Guests' Experience When Planning Your Wedding
Make your wedding about your guests. Yes, it is your special day, but think through everything—timeline, food, drinks, venue, transportation—from the perspective of your guests. It's a lot to ask people to attend a wedding, particularly during a pandemic. Make sure you are keeping them in mind during all aspects of the planning stage.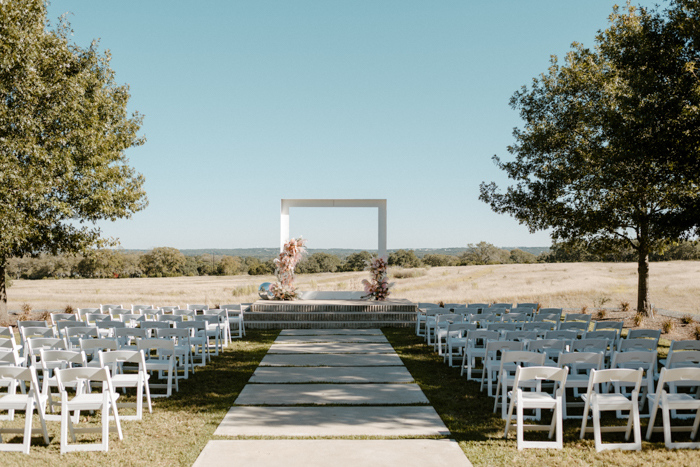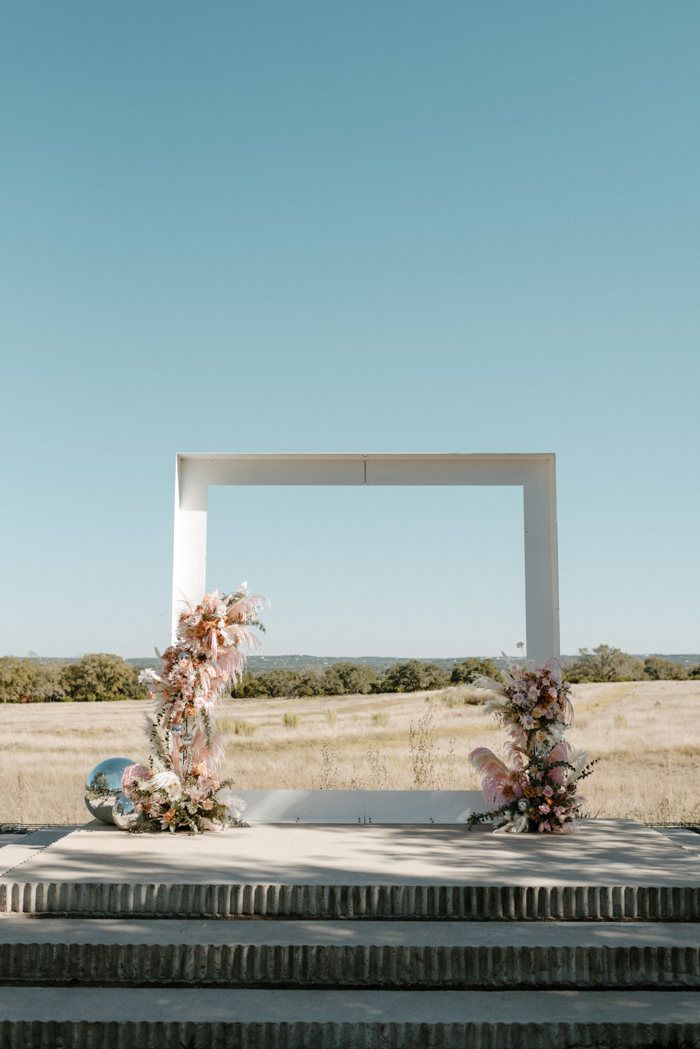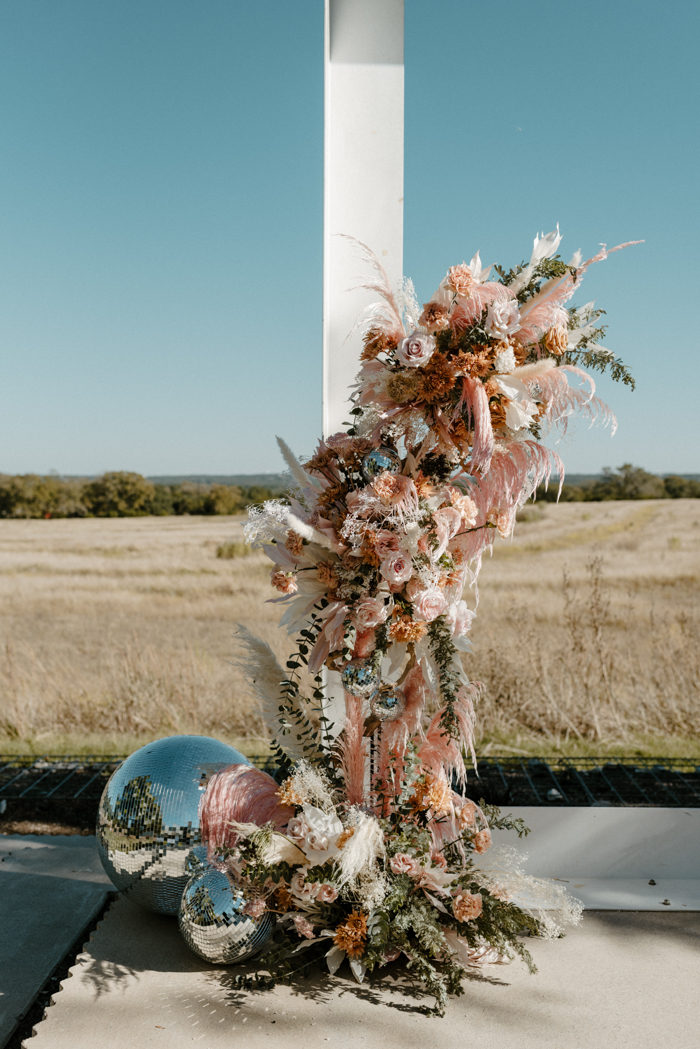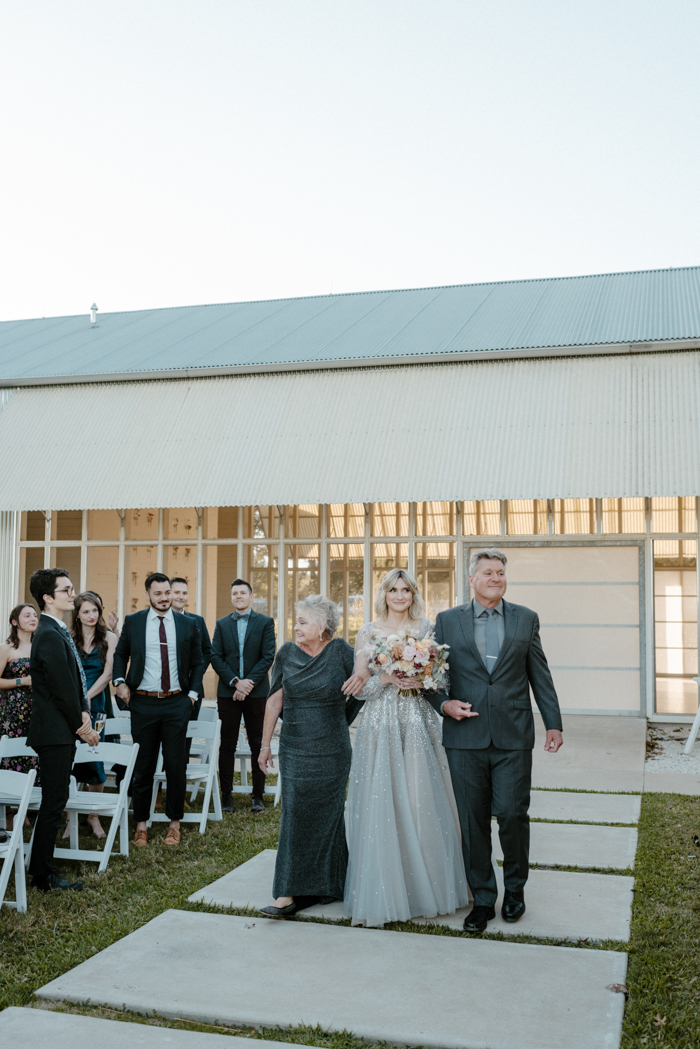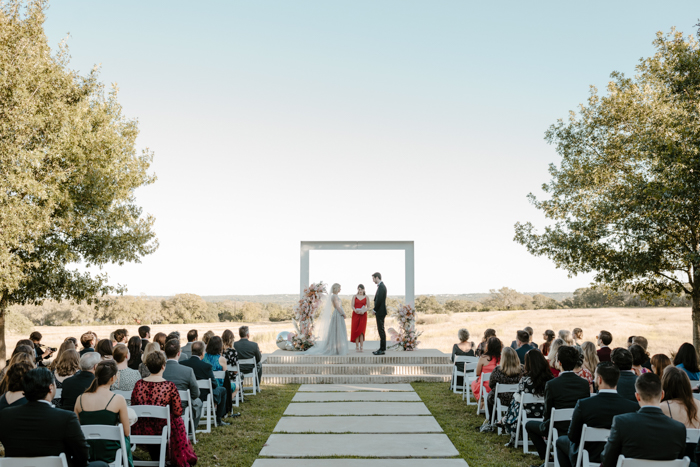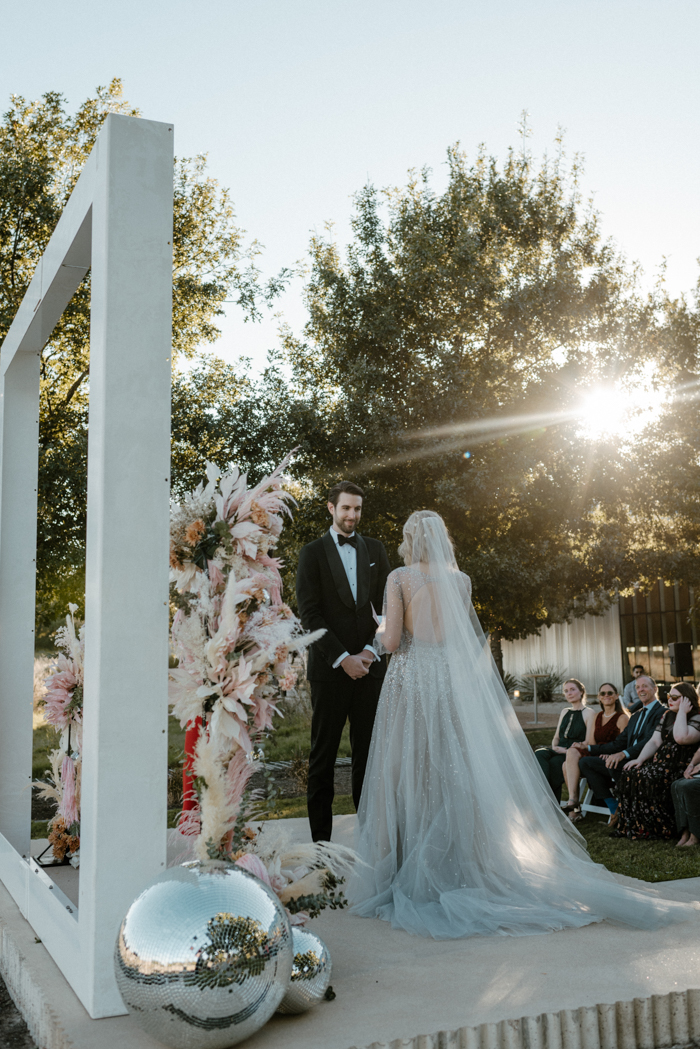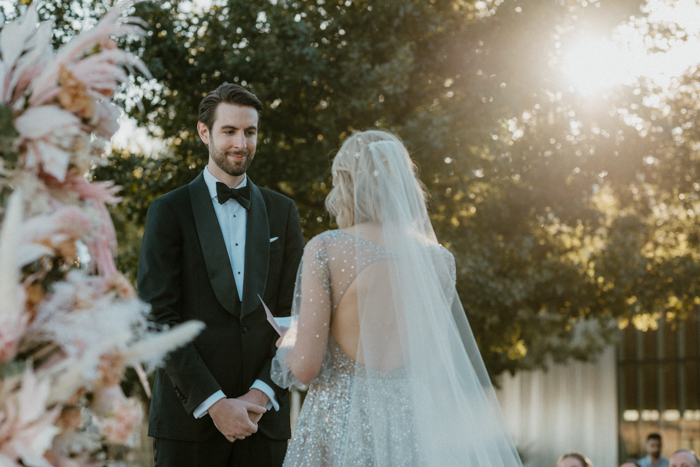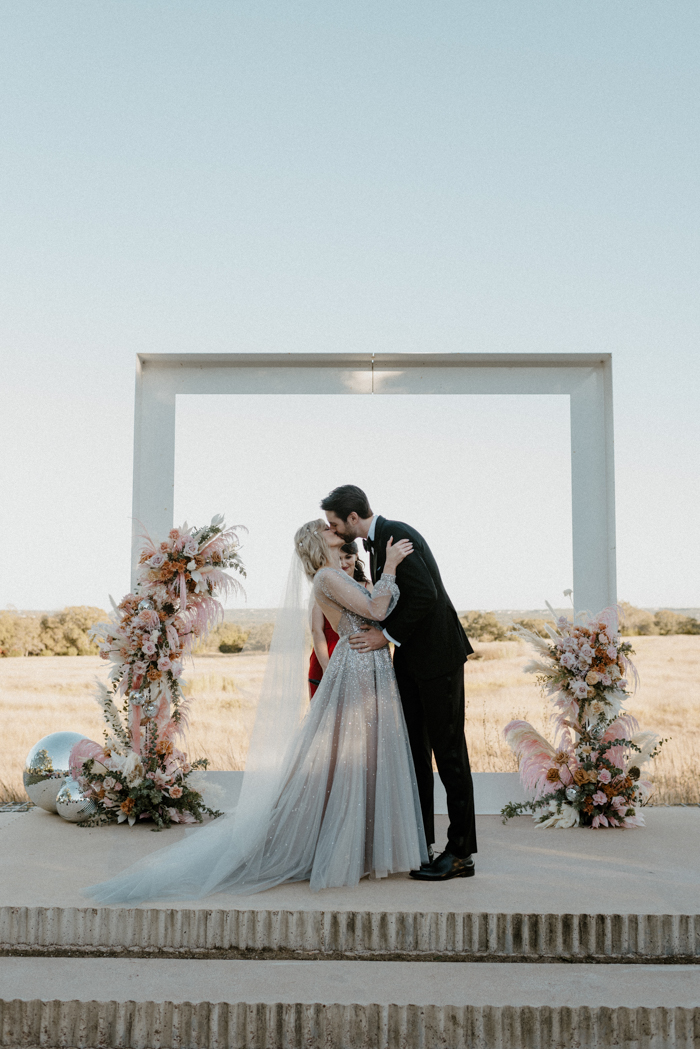 Disco Ball Themed Wedding Favors
We gave our guests disco ball drink tumblers filled with mini water bottles. We wanted to leave them with a cute souvenir and hydrate them on the bus back to the hotel.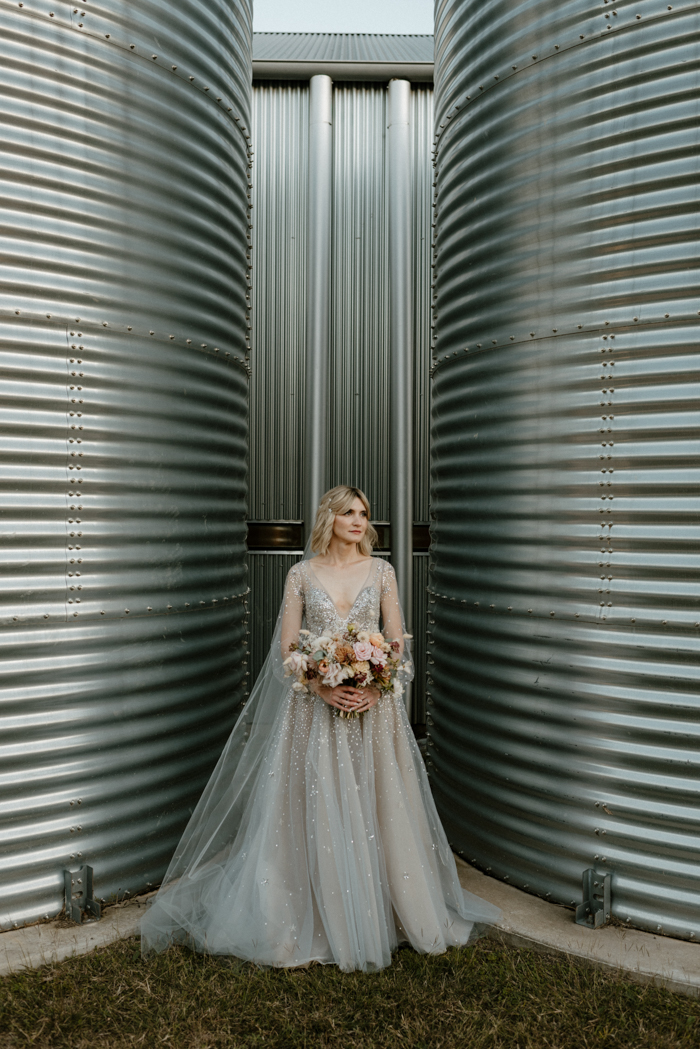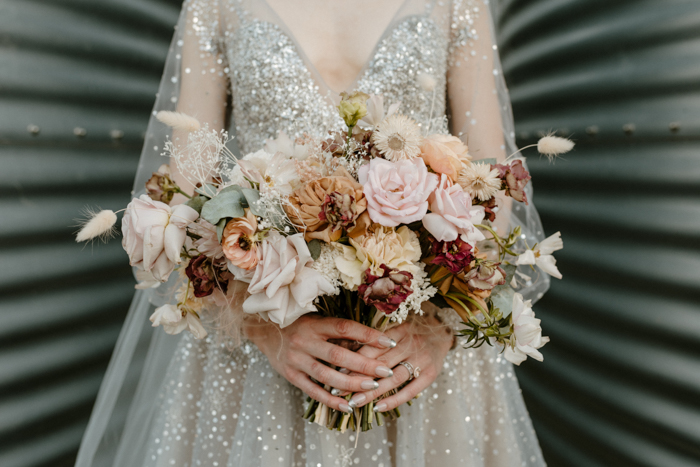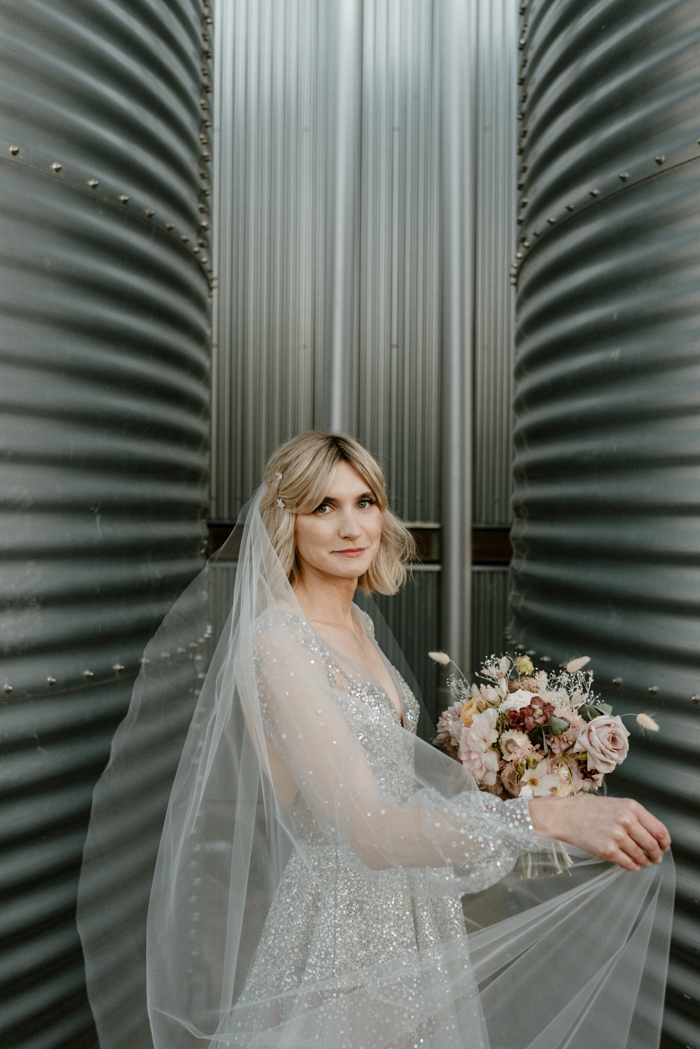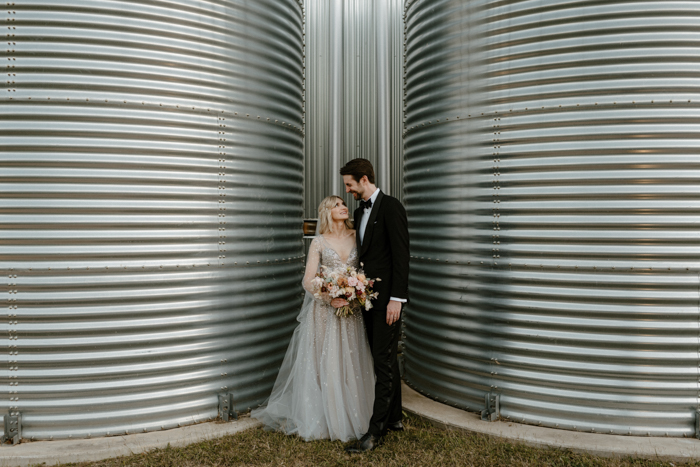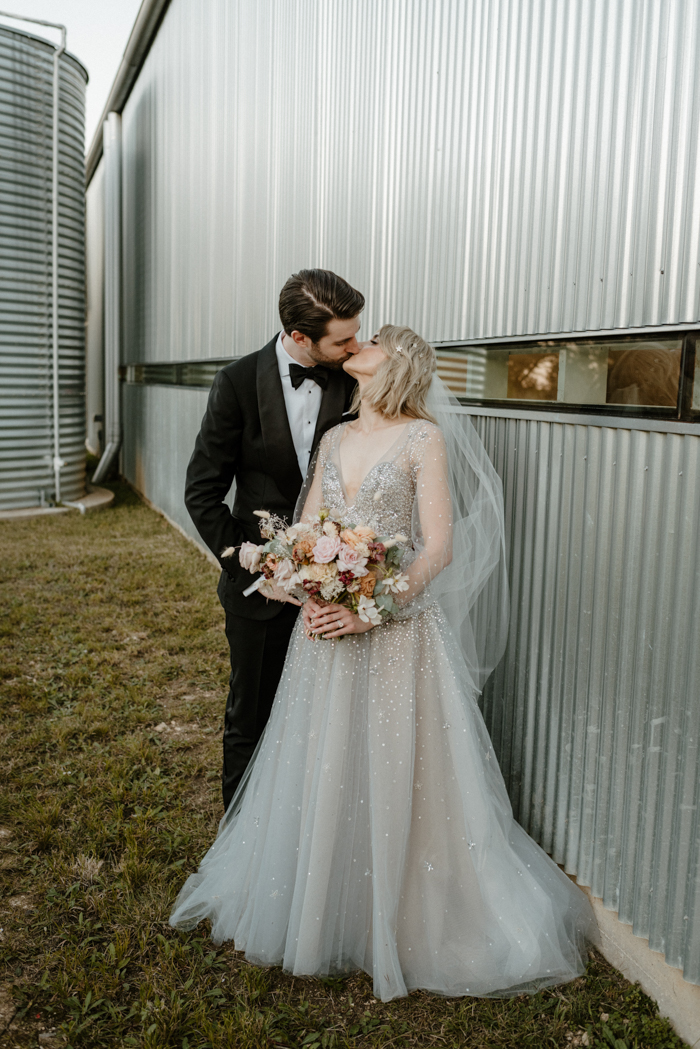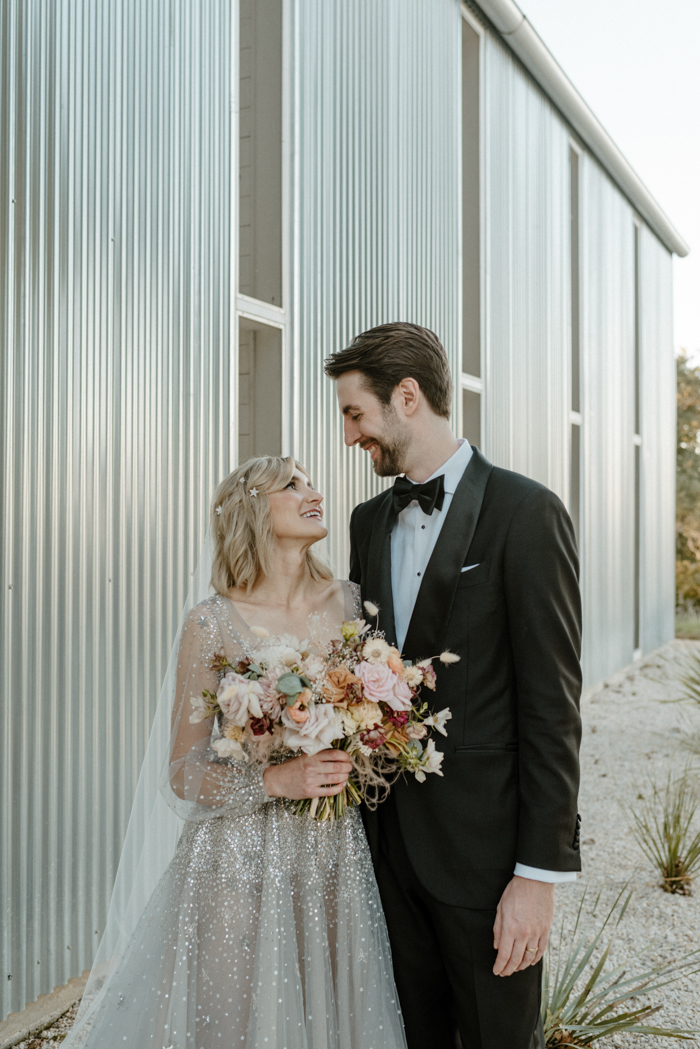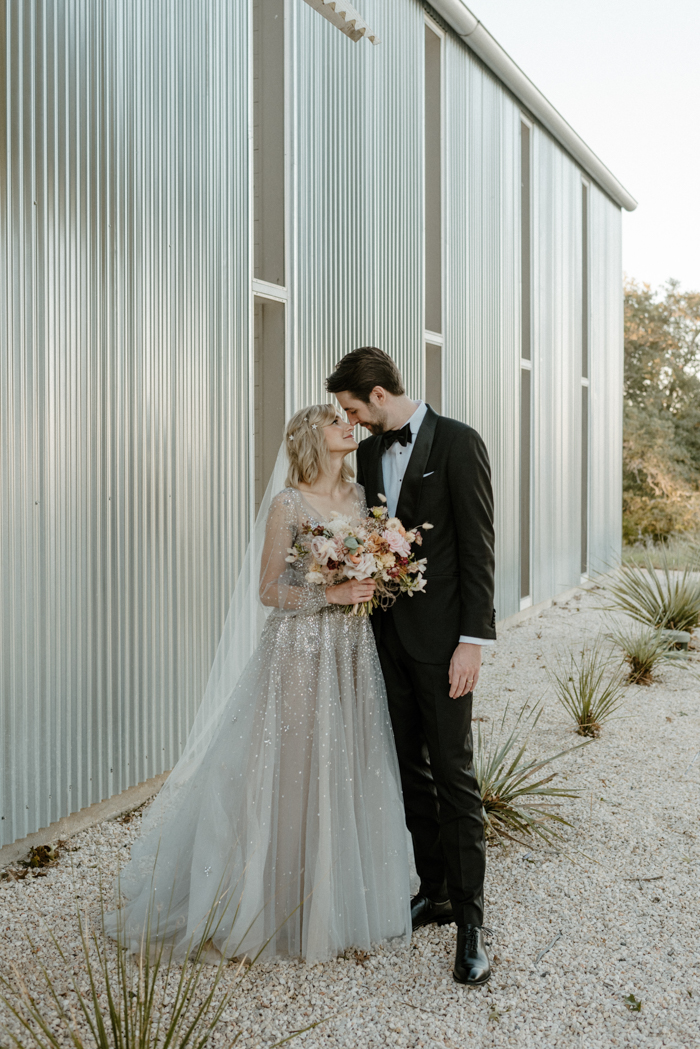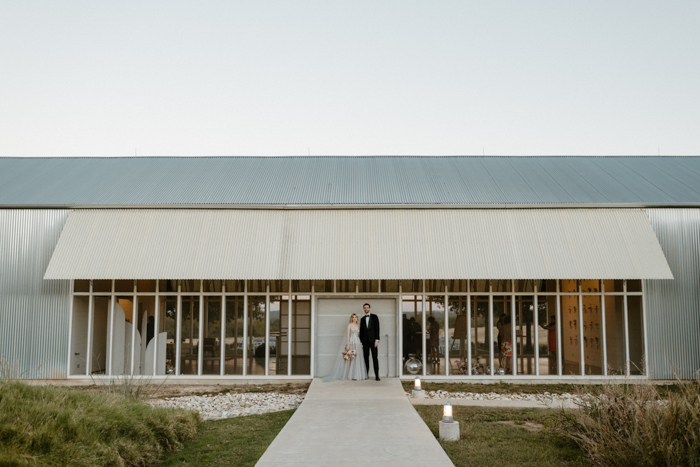 DIY Accents To Fit Their Pink Disco Theme
I hand-dyed the napkins because I couldn't find any napkins in the perfect shade of pink. I also made the sparkly hair clips I wore.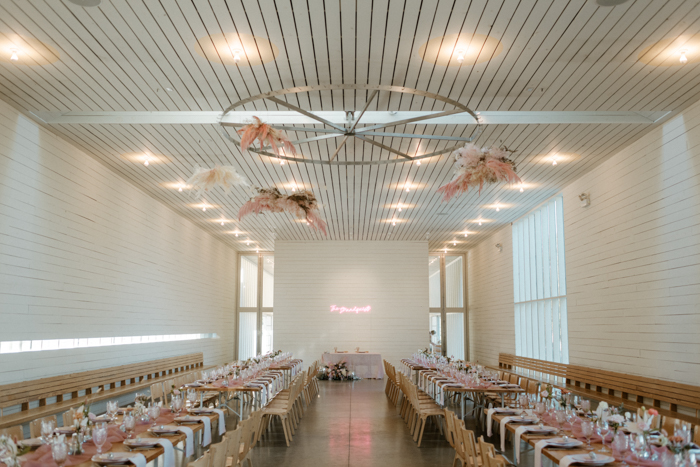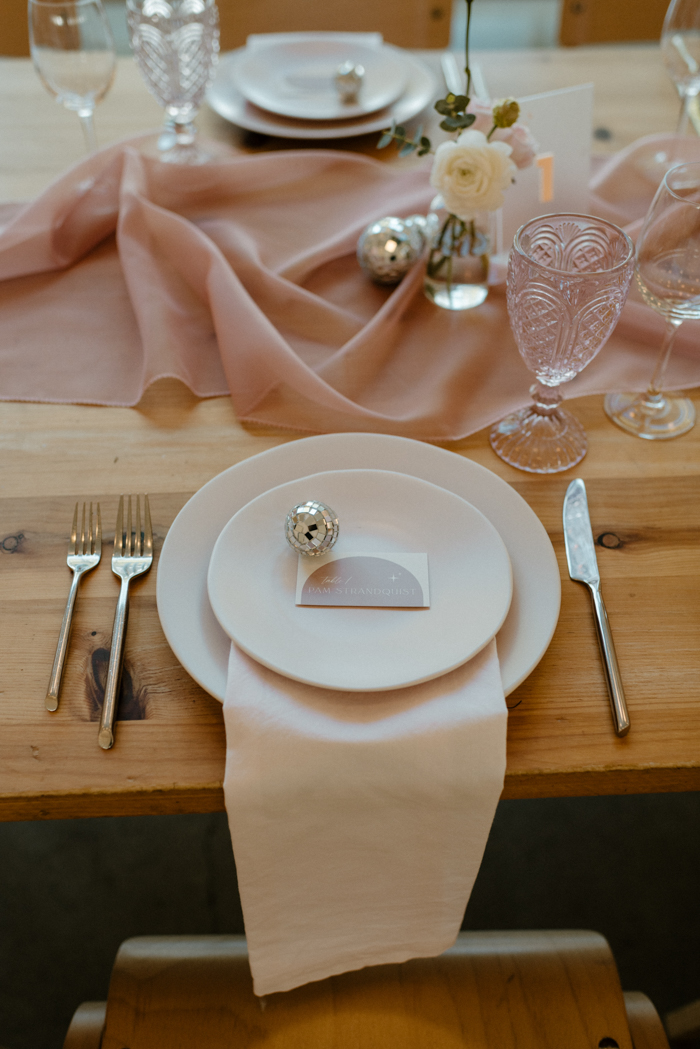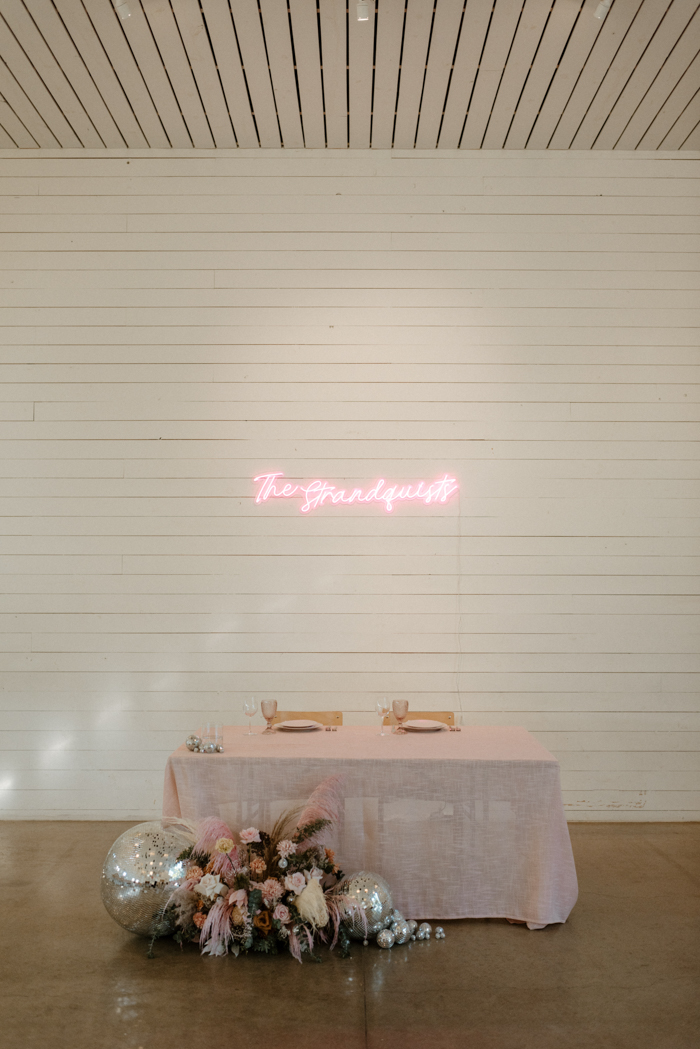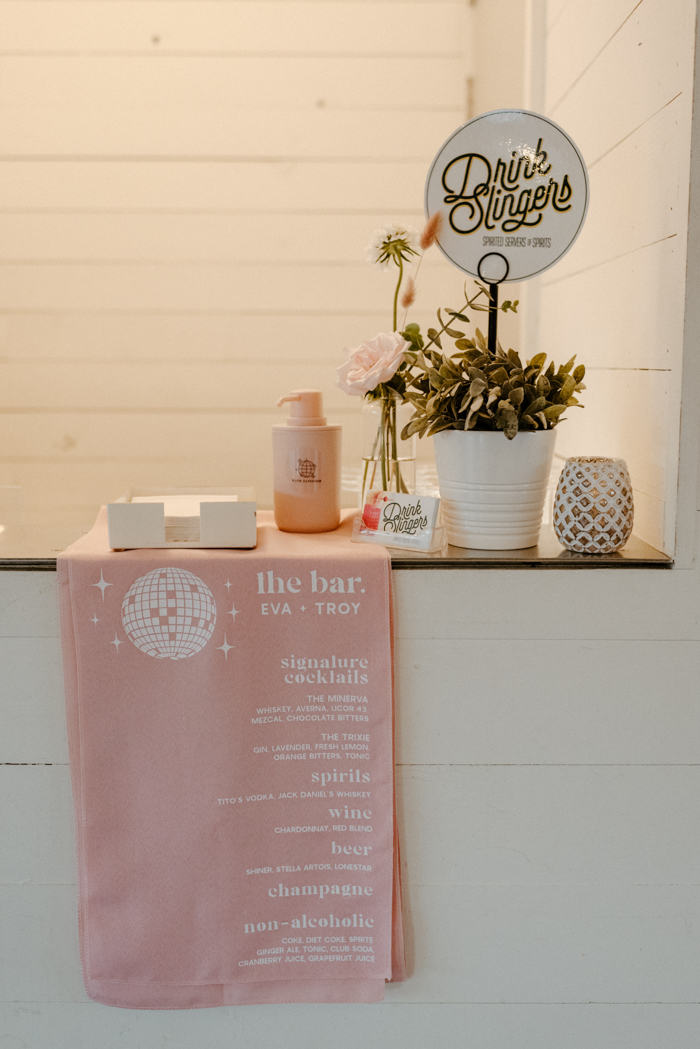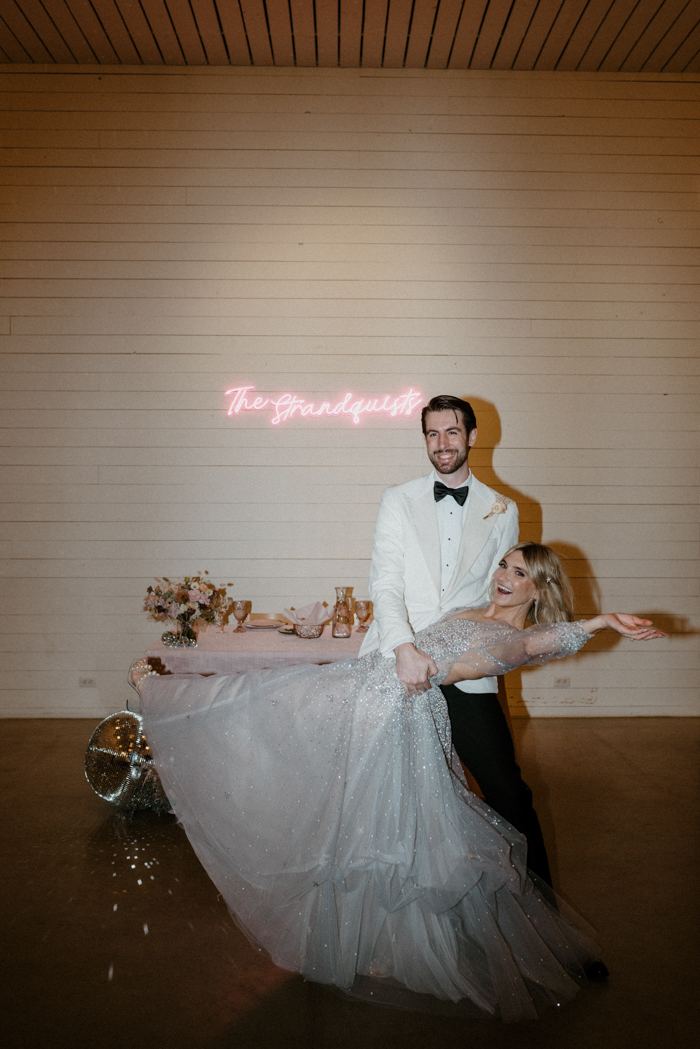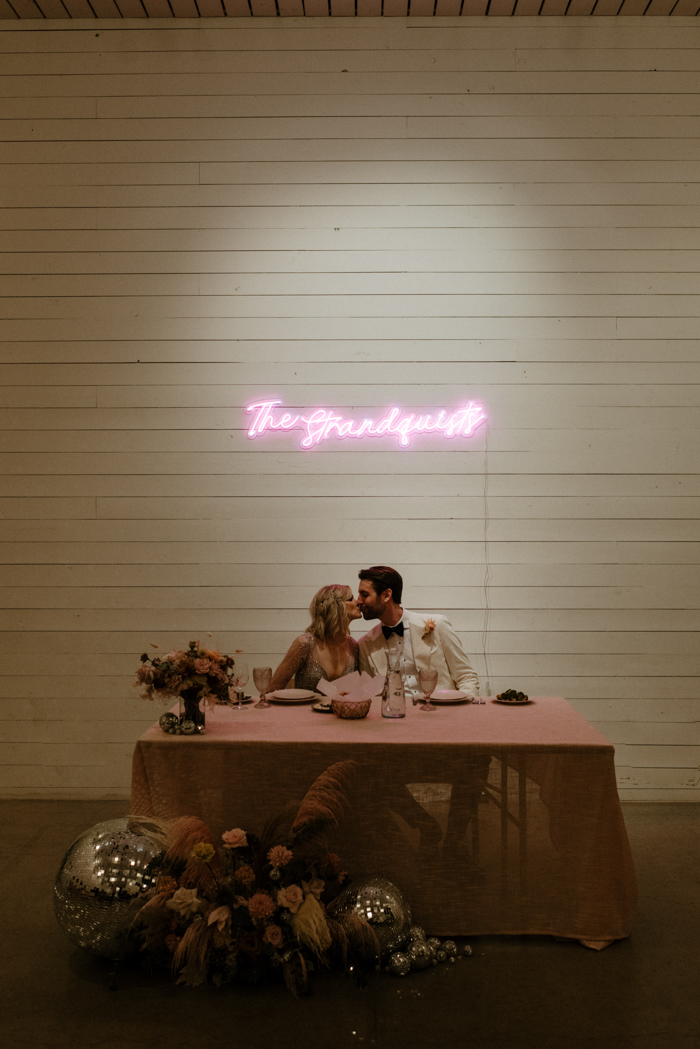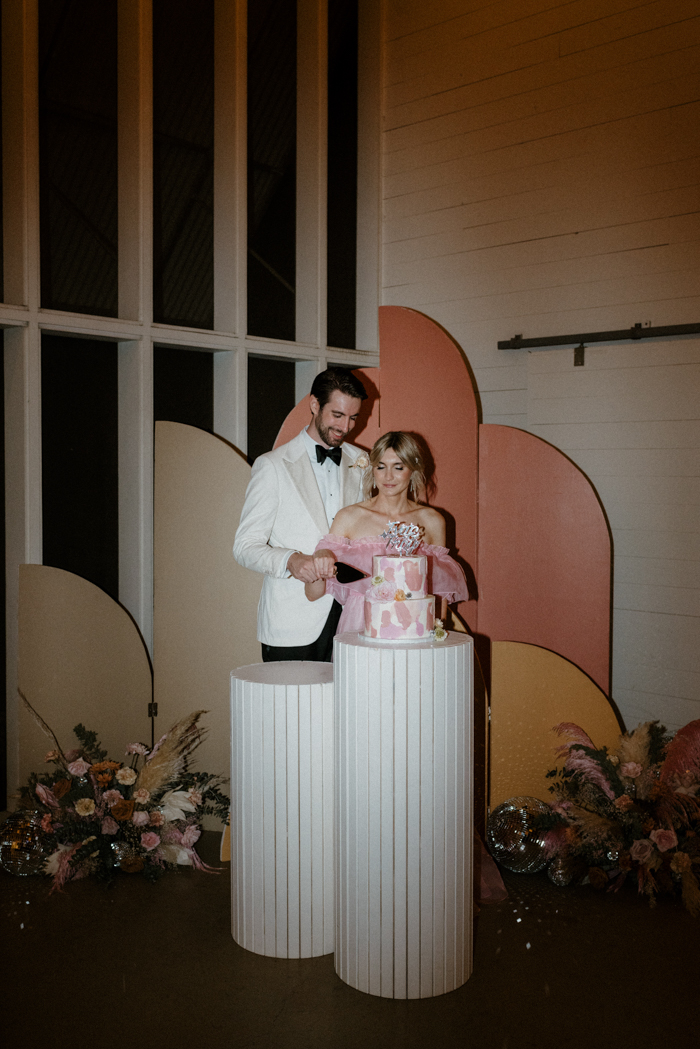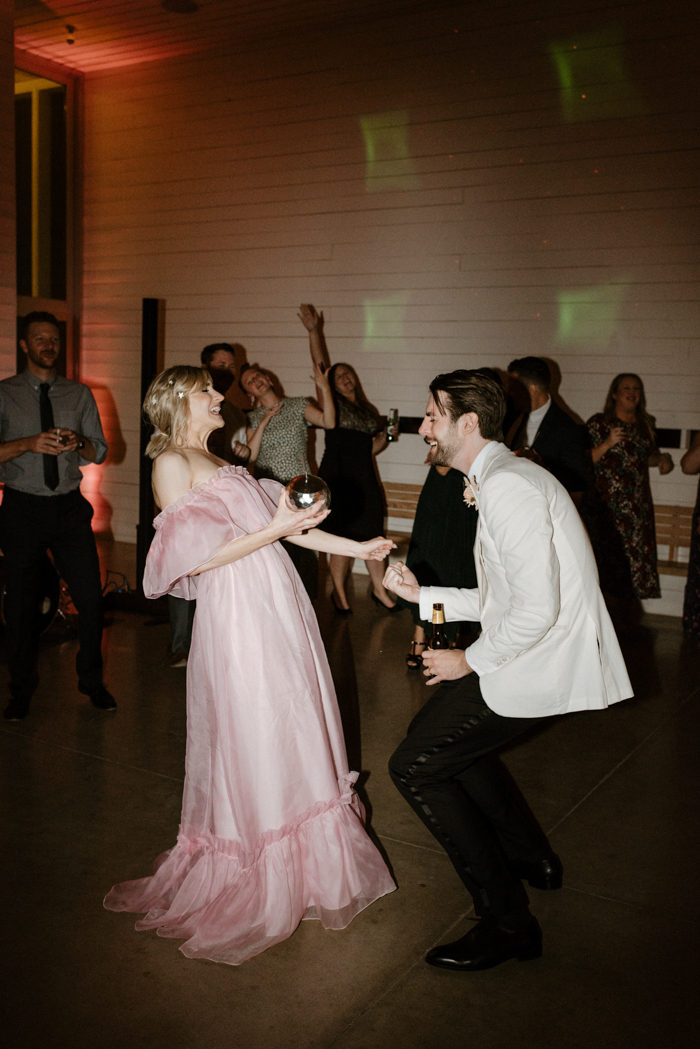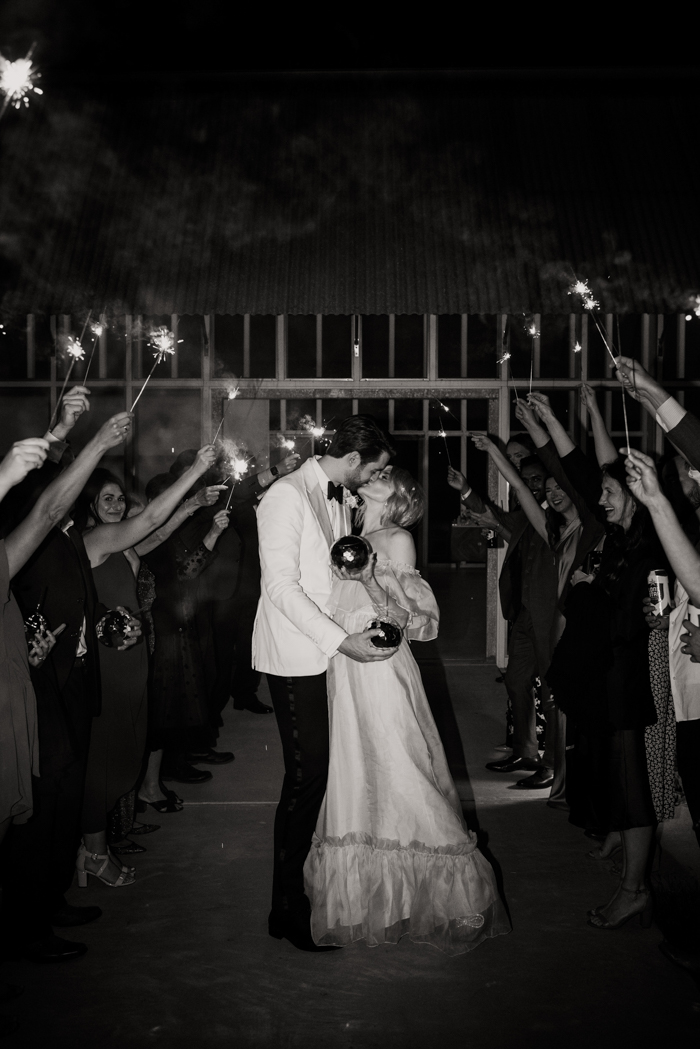 Congratulations to Eva and Troy on their perfectly pink disco ball themed wedding. And big thanks to Map + Compass Photography for preserving their special moments that'll be cherished by this couple for the rest of their lives.
If you and your partner don't want to be limited by venue restrictions and would love to have total creative control, then a blank canvas venue is a great place to start. And with the help of a talented vendor team, you'll have the support and freedom you need to bring your wedding vision to life.