Are you looking for mother-son dance songs for your wedding? If you are, we're here to give you an extra special wedding commendation. Because it's no secret that moms don't traditionally get a lot of love at weddings. (Hey, patriarchy!) Dads walk daughters down the aisle. Dads get to give toasts. Dads get special dances. And moms… well, they get to help set up and clean up, as a thank you for their lifelong efforts.
But just because the wedding industry hasn't built-in special recognition for your mama, it doesn't mean you can't give it anyway. Or really, if you have a good relationship with her, it certainly doesn't mean that you SHOULDN'T shower your mom with some public love and respect.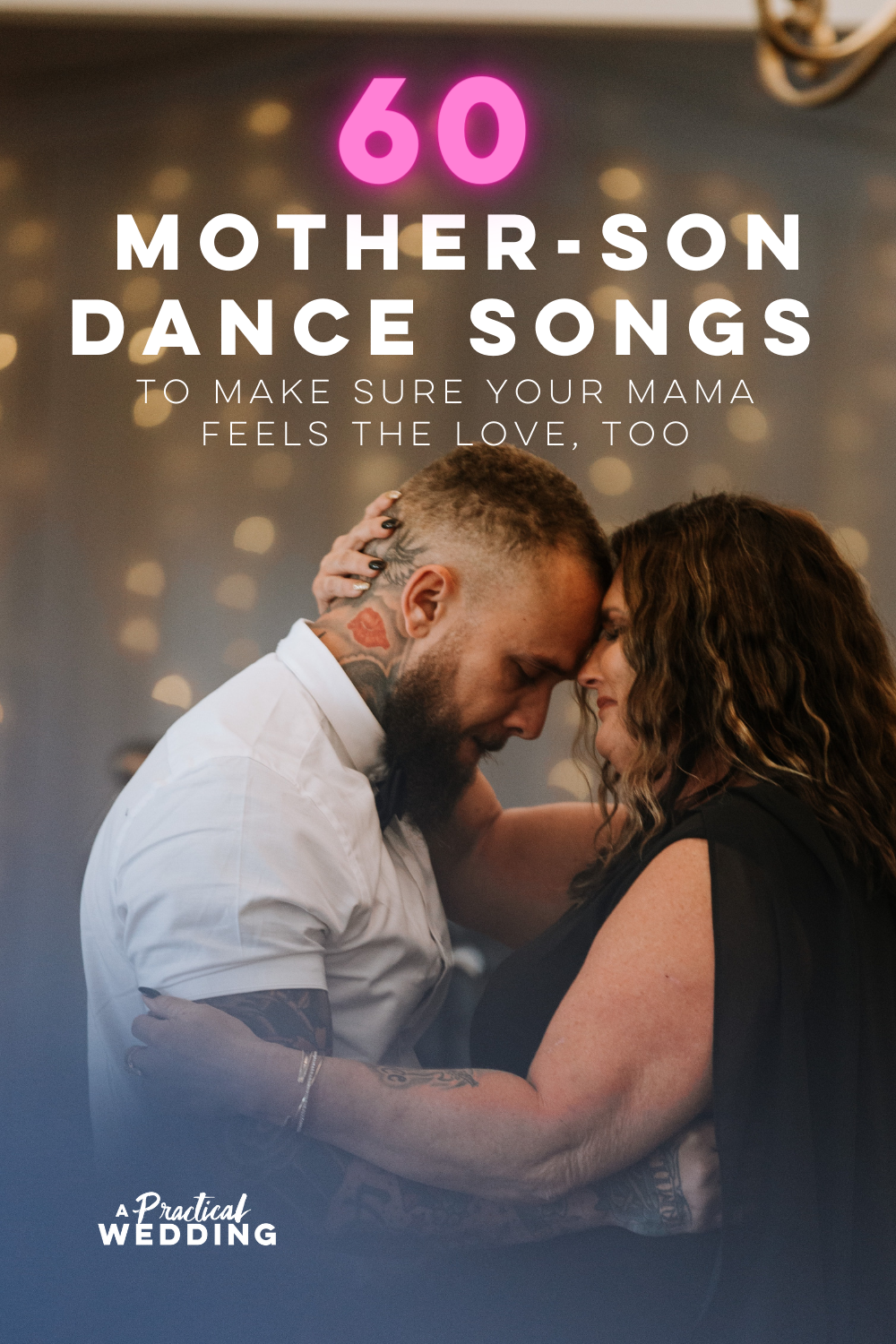 One way to do that is with a special dance (you know, kind of like the one dads of daughters just get by default), to one of many excellent mother-son dance songs. All mothers totally qualify for a dance, whether their son or daughter is getting married. But since we've covered mama-daughter dances, today we thought we'd take a timeout to discuss mother-son wedding songs.
The cool thing is, because mother-son dance songs are not really a thing, you don't have to wade through awful songs like "Butterfly Kisses" to find the good stuff. So today, instead of the standard my baby is all grown-up songs that you usually get with parent dances, we've plumbed our archives and racked our brains to come up with a big list of songs that serve as a gift to mom. A way to thank her for, well, all of it.
So if you've been thinking you maybe want to give your mom special recognition at your wedding, well, here's one less thing standing in your way. (And obviously, we want to hear your picks for mother-son dance songs in the comments. Meet you there!)
50 Mother Son Dance Songs
Are you picking mother-son dance songs for your reception? If you're already got married did you do a mother-son dance? What music did you pick? And how can we make dances with moms a standard feature at every wedding?