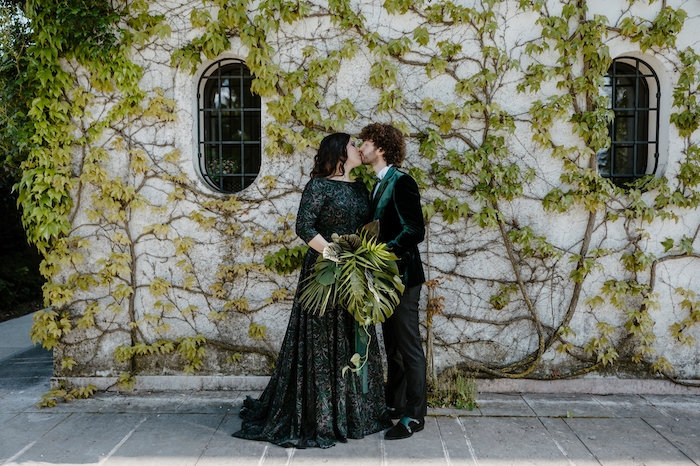 A greenhouse restaurant venue, lush tropical decor, and statement fashion—Jacopo and Luana's Le Cementine wedding perfectly combined the industrial feel and glasshouse aesthetic with whimsical romantic details. Drawing inspiration from the couple's home, planner Maria Mayer and their talented vendor team created unique elements and displays to fit the venue's vibe and the pair's personalities. And the result was nothing short of spectacular!
With overgrown greenery and a large foliage mural on fabric as a backdrop, the couple exchanged heartfelt vows as their loved ones looked on. Florist Anneris Floral Farm took a cue from the venue's sprawling and hanging greenery and filled the reception tablescape with foliage runners, vibrant exotic blooms, and colorful candles in glass cylinders. To further add to the tropical feel, their three-tier cake matched the theme and was the perfect final touch. 
The decor wasn't the only stand-out detail–so was their unique and chic attire. The groom rocked a teal suit to complement the bride's gorgeous leaf-print green dress, while their daughter also wore a matching dress–so adorable! Scroll through for all the tropical inspo you need to transform your big day into your own version of paradise. Photographer Silvia Falcomer did a beautiful job capturing every thoughtful and stunning detail. 
The Couple:
Jacopo and Luana
The Wedding:
Le Cementine, Via Sile, Milano, Italy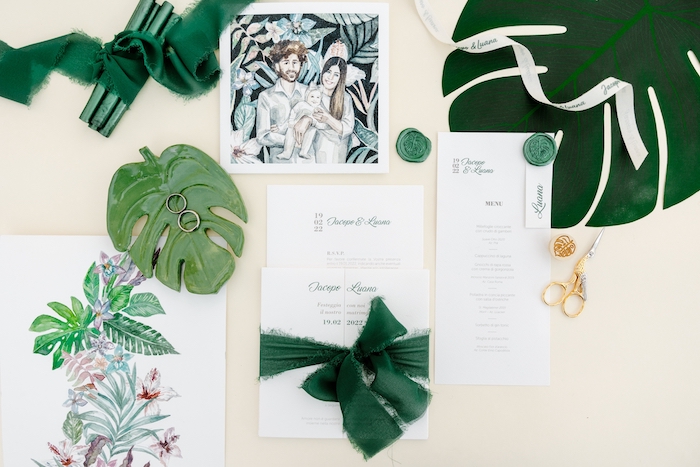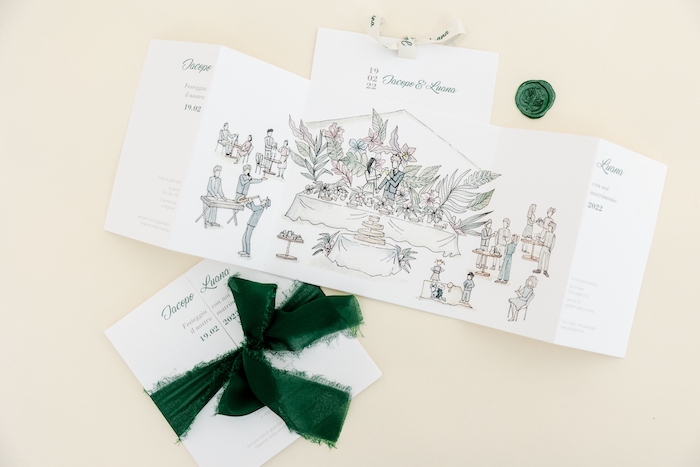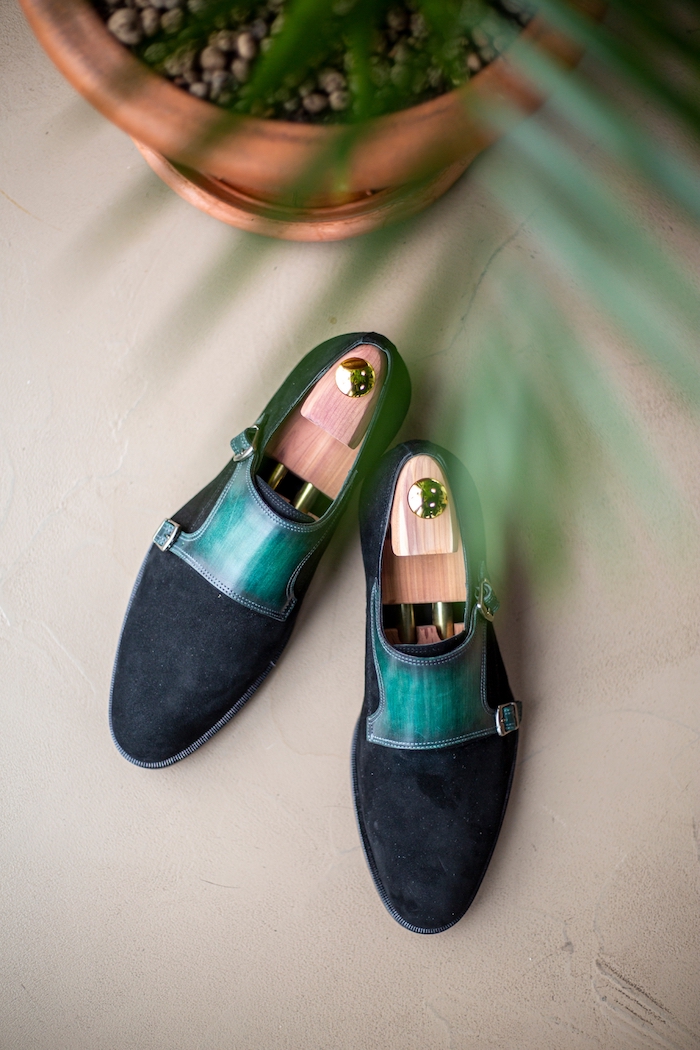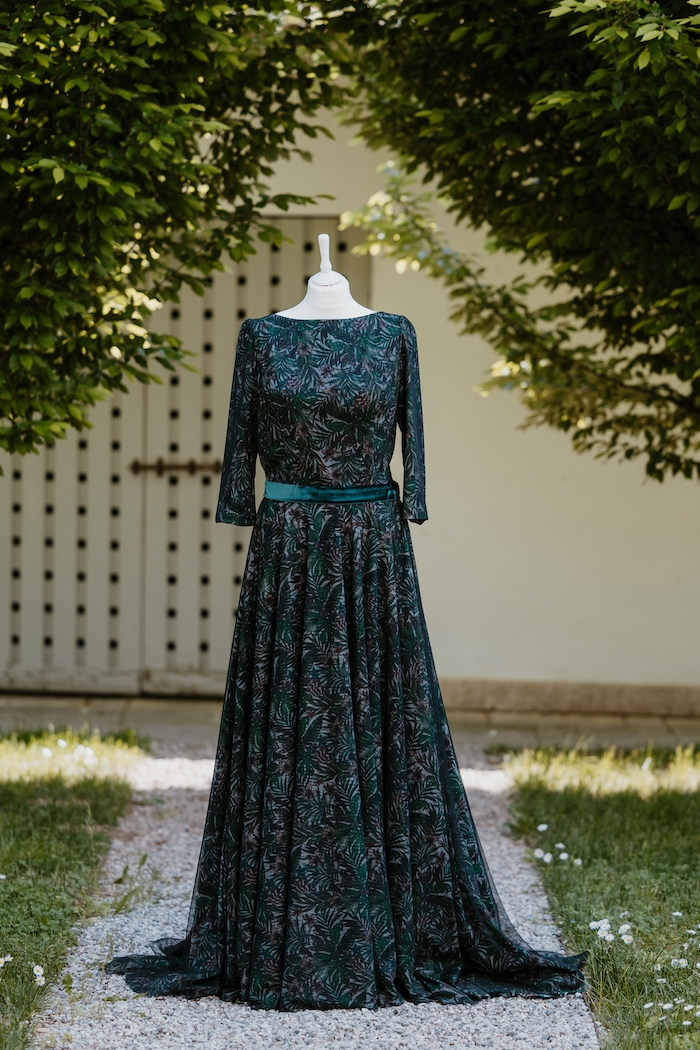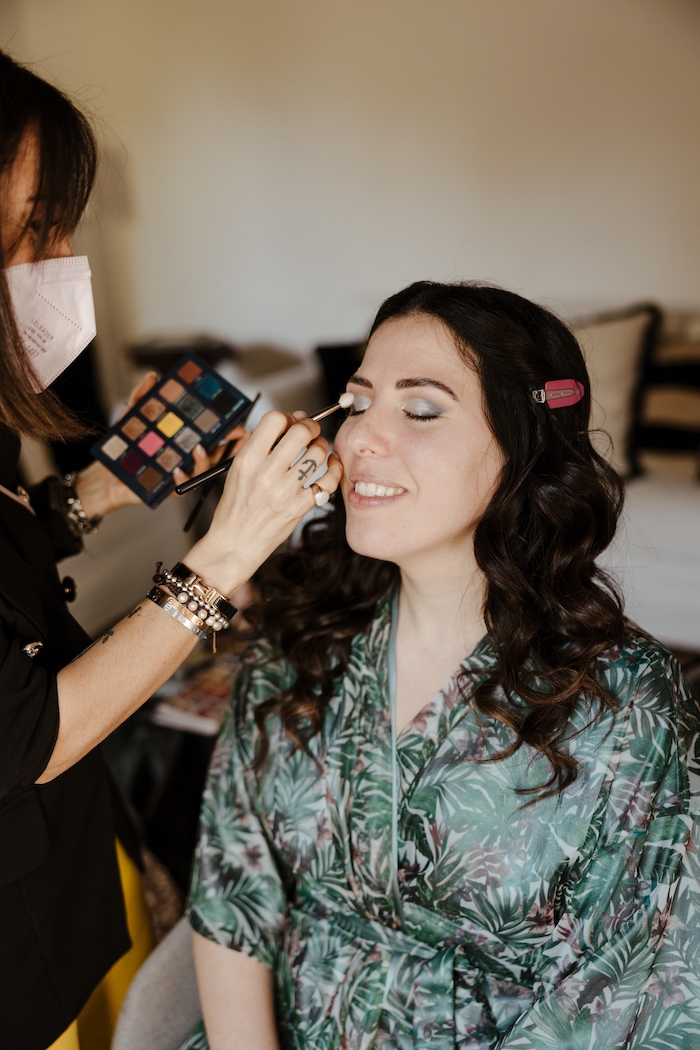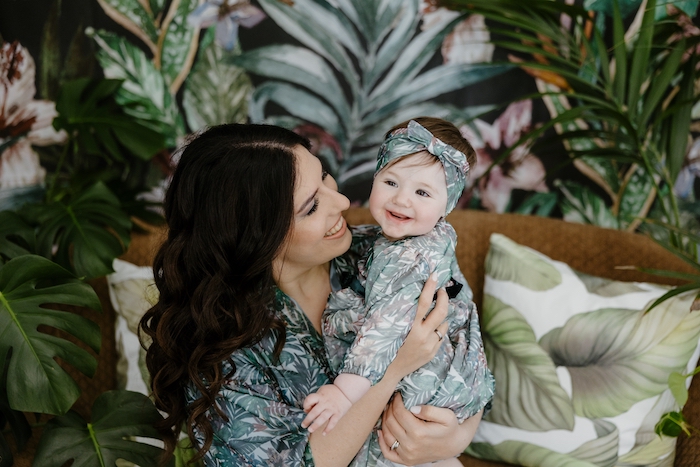 How Their Le Cementine Wedding Came To Be
Our wedding planner Maria Mayer saw our house, the style, and how proud we are of our home. She helped us choose a venue where we could seamlessly incorporate details of our home that would reflect our personalities.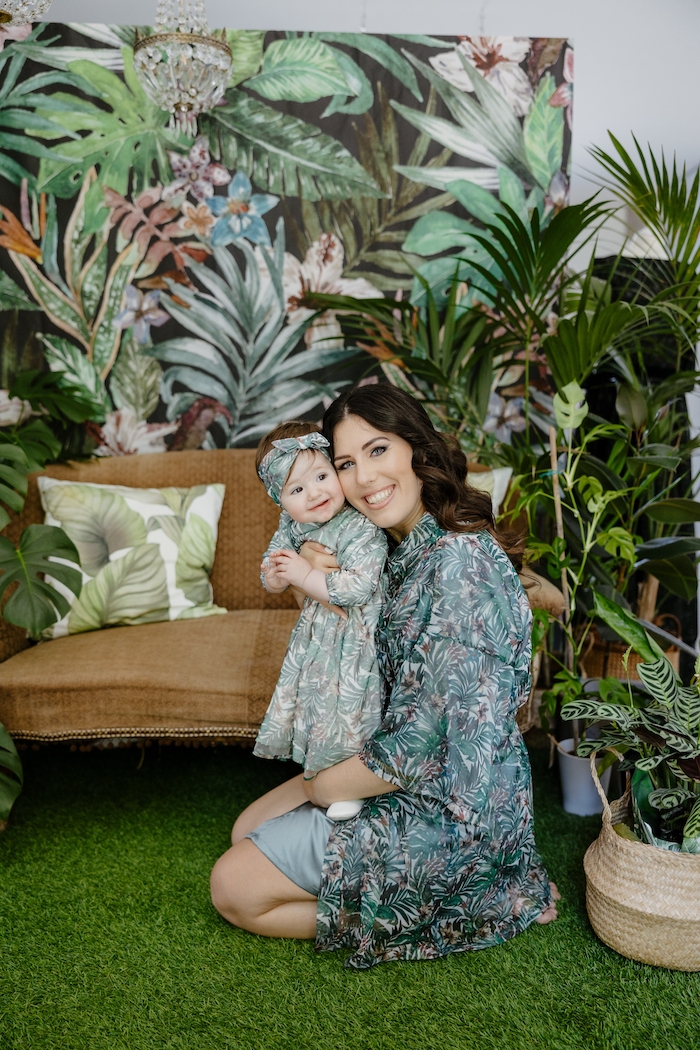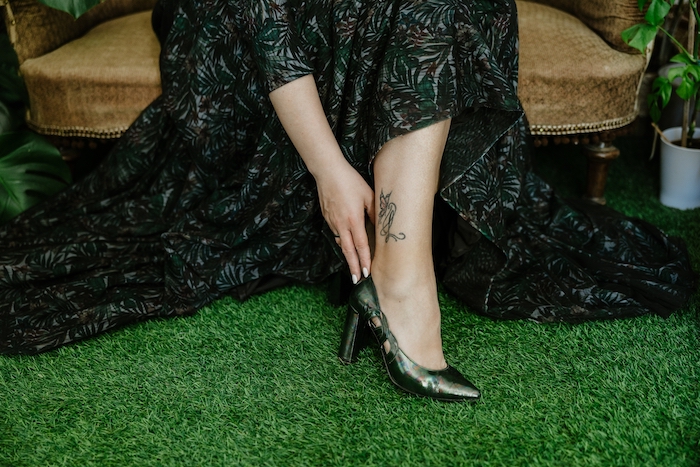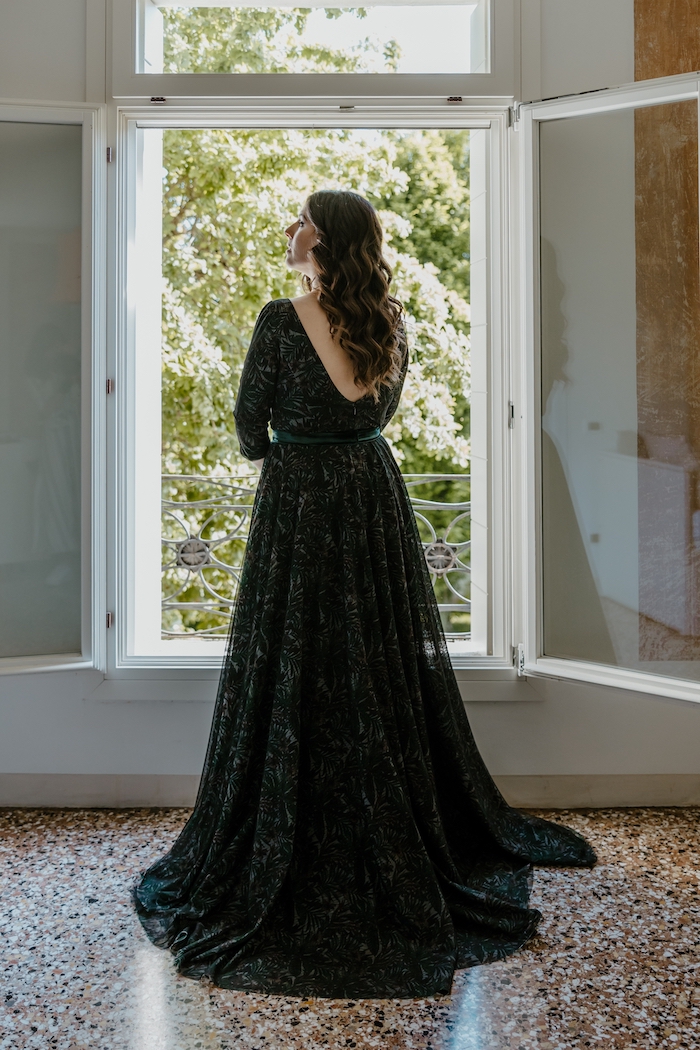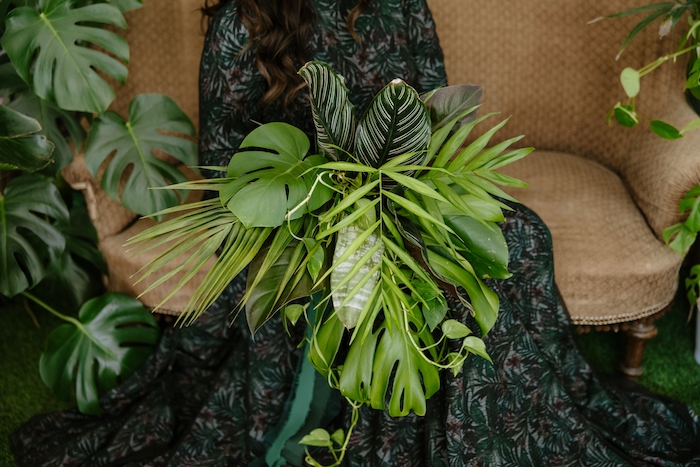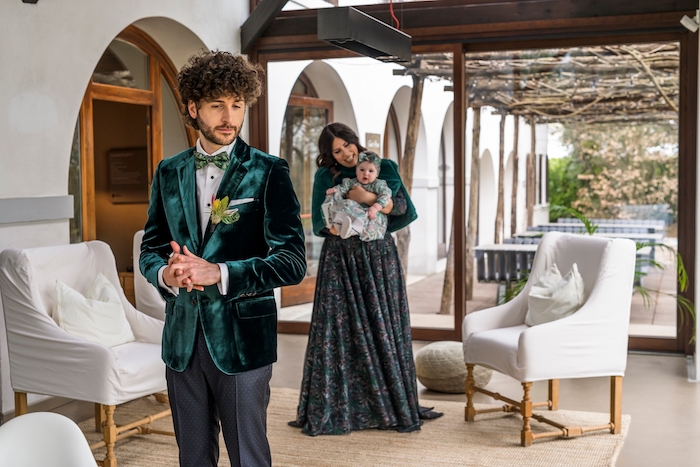 Hiring A Wedding Planner Was A Top Priority
By hiring a wedding planner, we were able to navigate the challenges and efficiently plan our dream day. Maria Mayer knew what our preferences were and helped create a wedding that was unique to us. The choice of venue, the food, the common thread that united everything—there was nothing out of place. Great attention and care were given to our guests. She even personally made the wedding ring holder and surprised us with it just a few moments before the ceremony.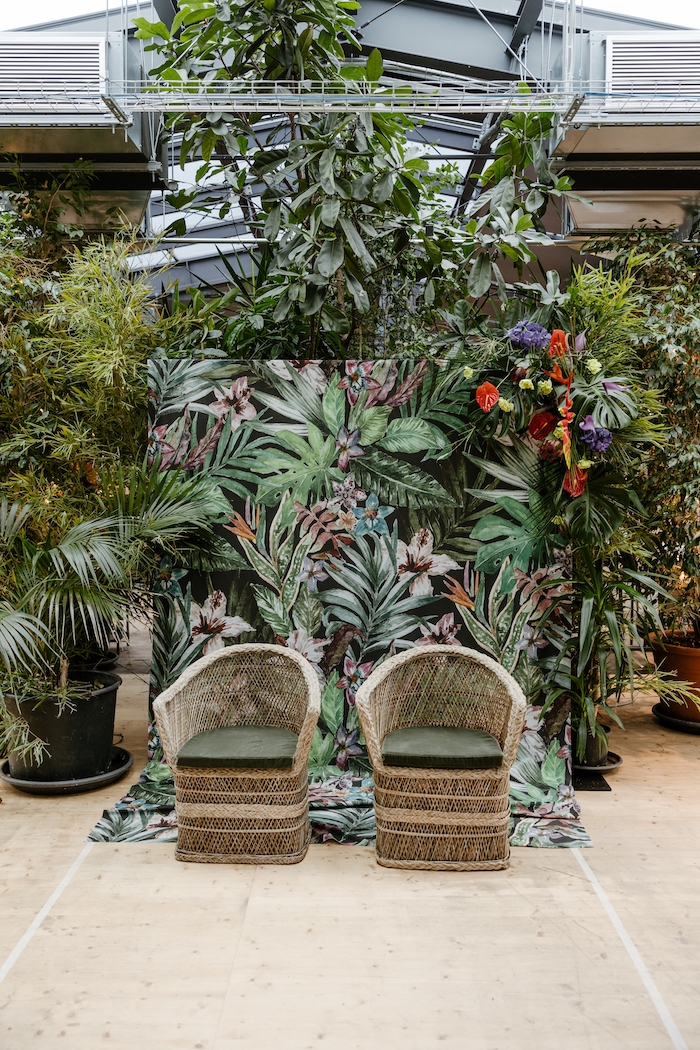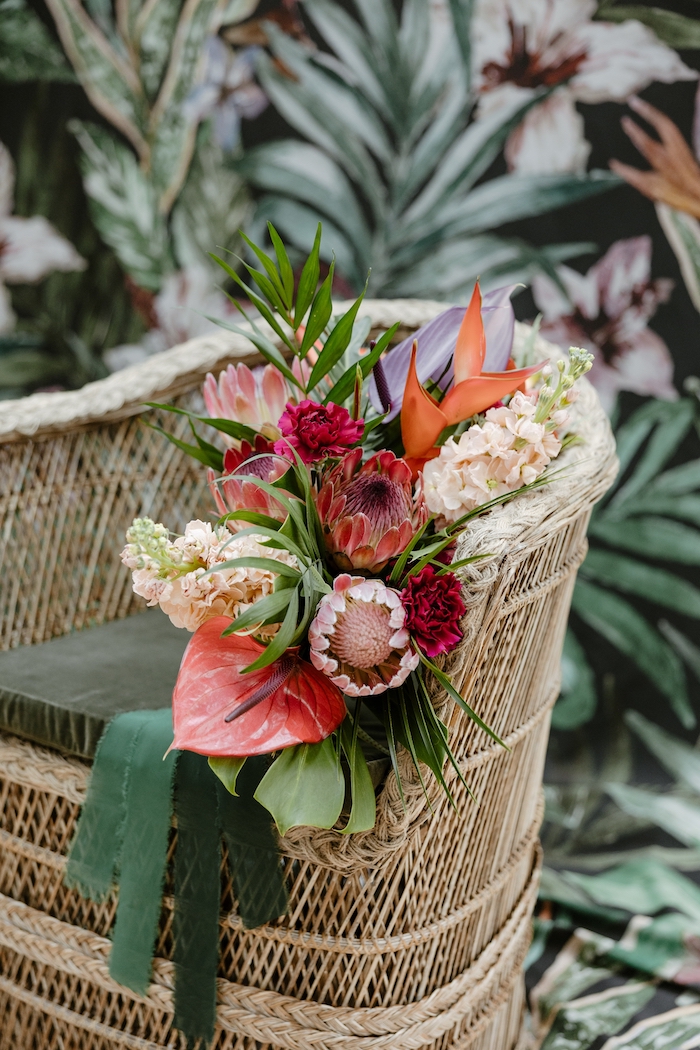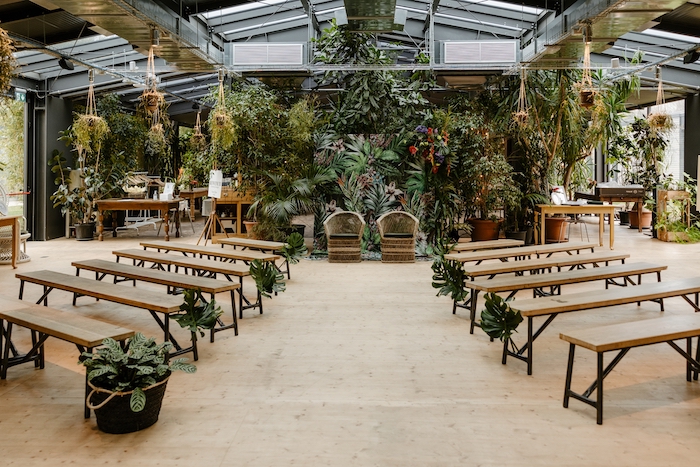 The Most Unforgettable Ceremony Memories
The ceremony was certainly memorable for us—the music, the readings by friends and family, in particular, that of my brother, and our promises. We were enveloped by great energy and powerful emotion. I didn't expect my brother to read anything. It was a great surprise, even though he was convinced he was only writing it and not reading it. The coordination with the music and the careful selection of the pieces were equally important.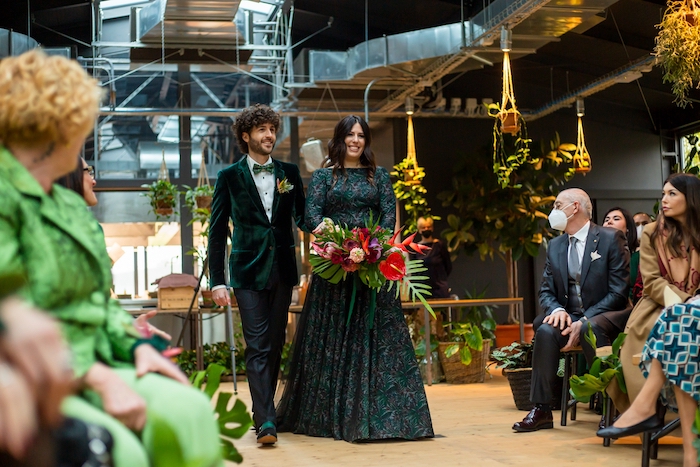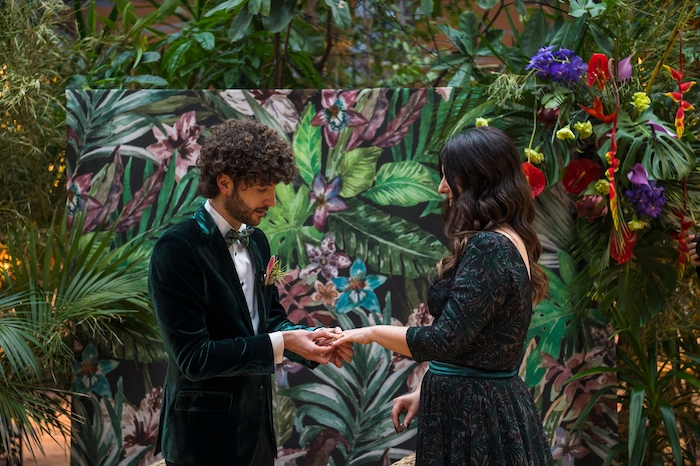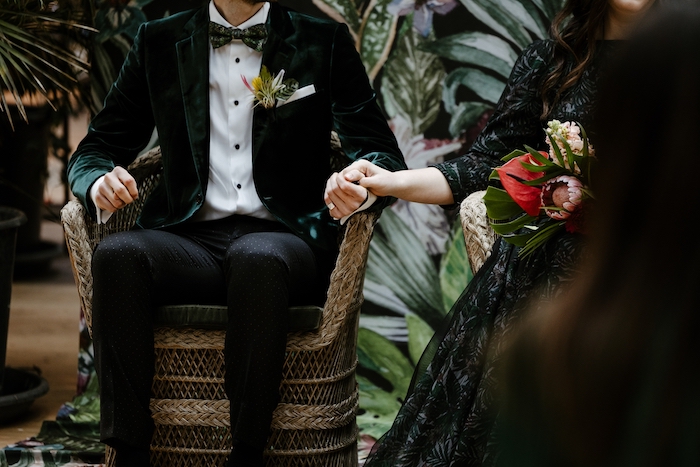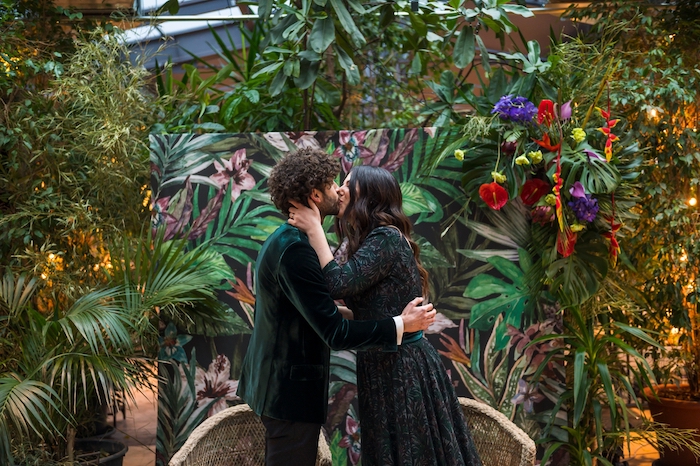 Photographer Silvia Falcomer Put The Bride At Ease
Not being a model and having given birth only seven months earlier created an initial natural embarrassment for me, but Silvia Falcomer was able to make me feel comfortable in front of the camera quickly.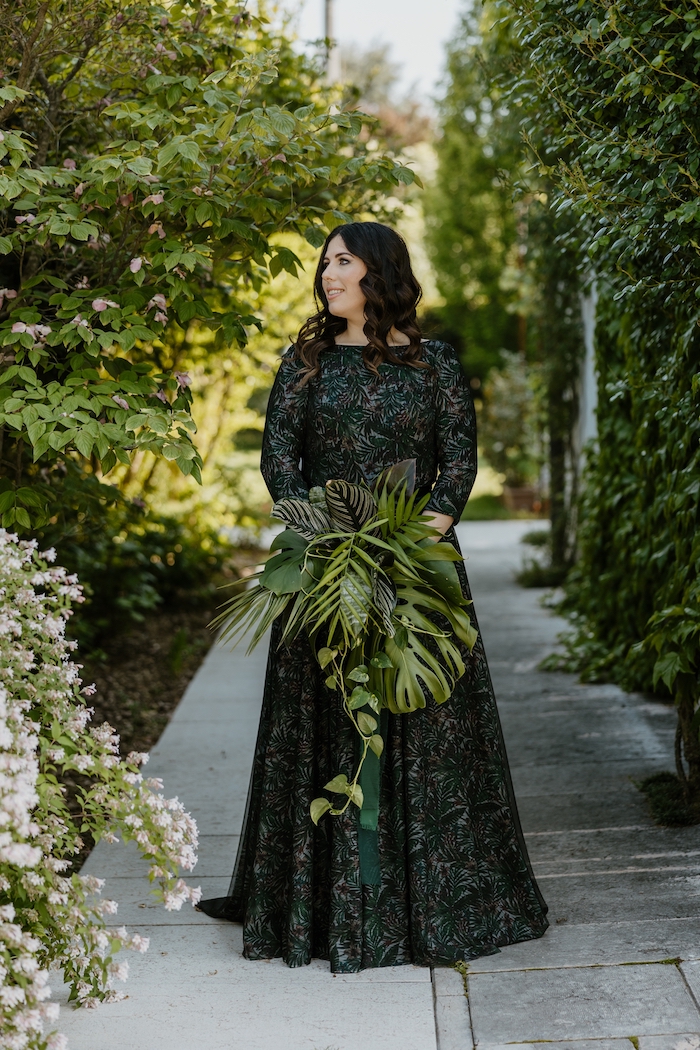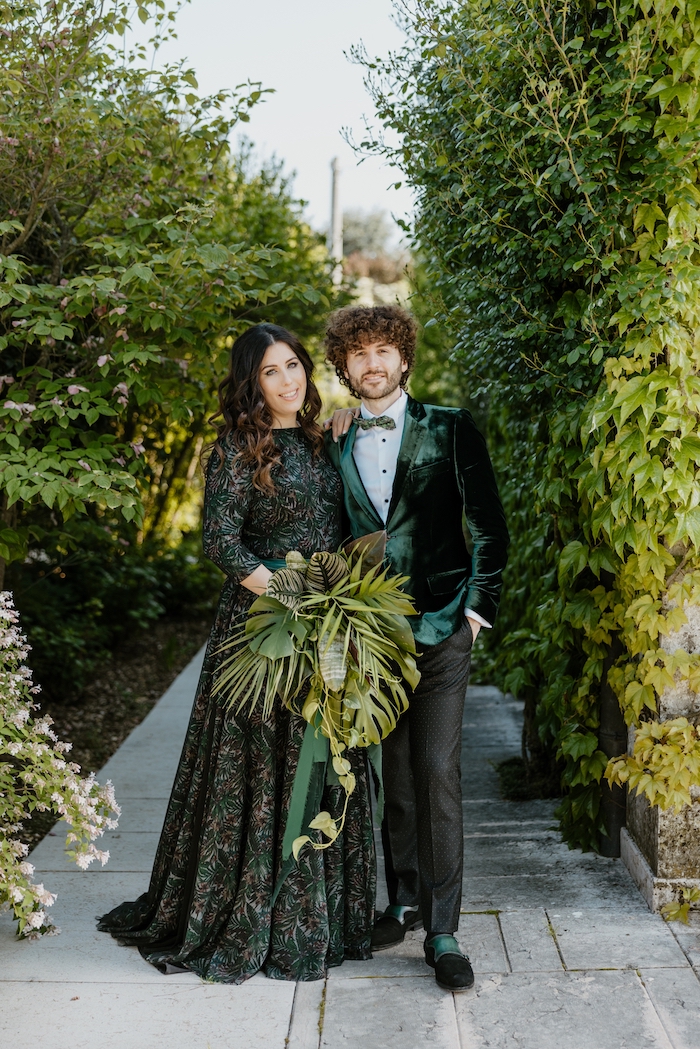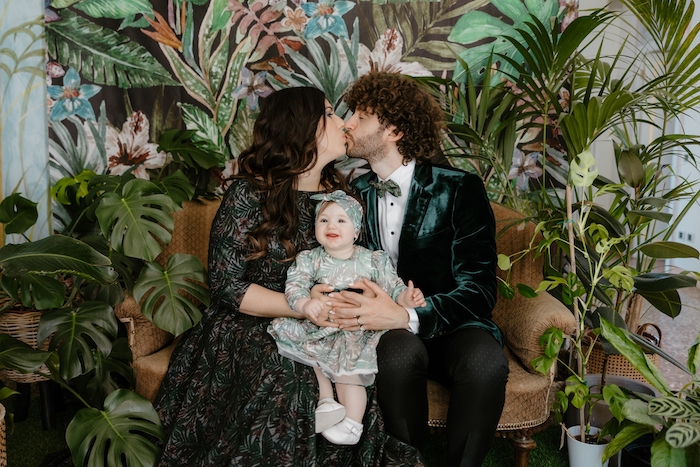 Sustainable And Edible Wedding Favors 
We chose mixed floral arrangements with plants and flowers, taking care not to waste too many cut flowers. These were given out with a selection of handcrafted sugared almonds in our wedding colors.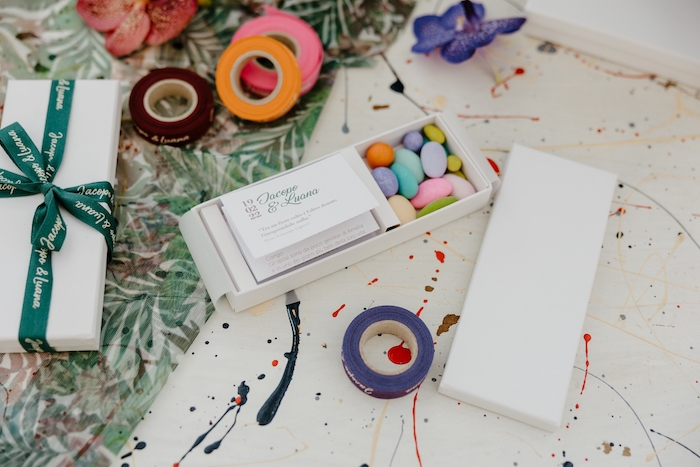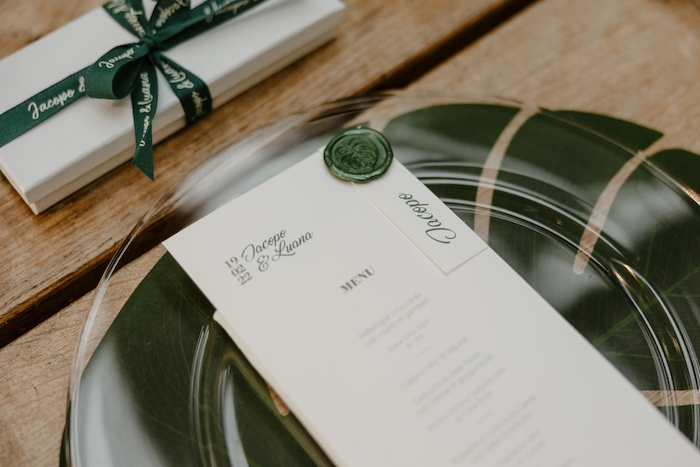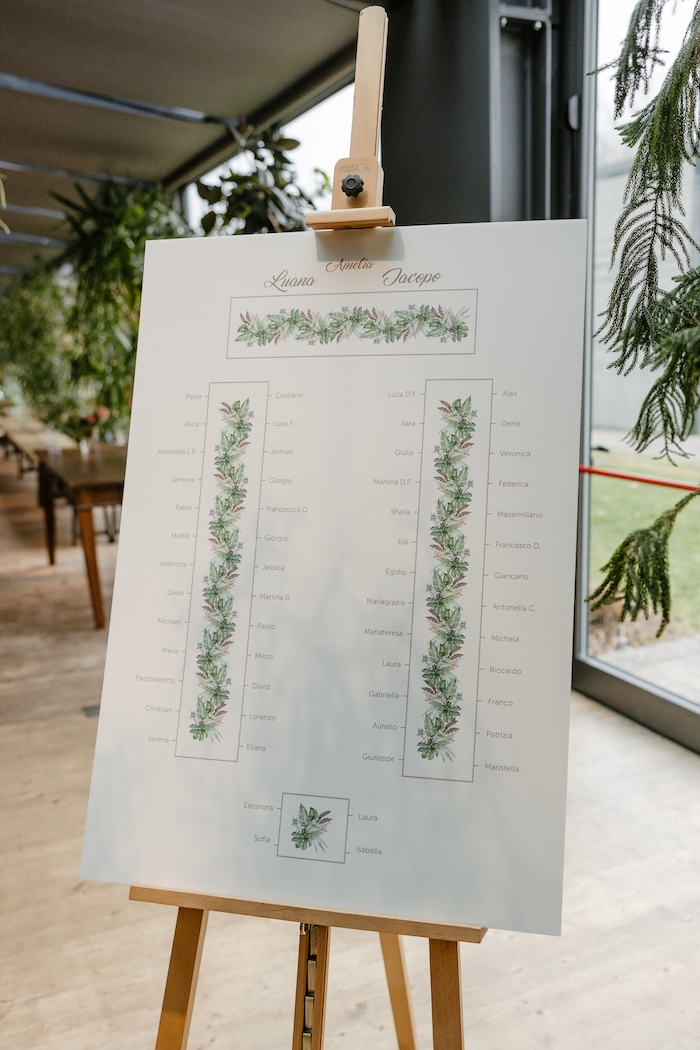 Making A Donation To A Charity They Supported
We also made a donation to the Donare Futuro Foundation—a charity we've supported for many years. The donated money is going to be used to build a permanent school library that will remain the heritage of the school, in the village north of Matadi, in the Democratic Republic of Congo.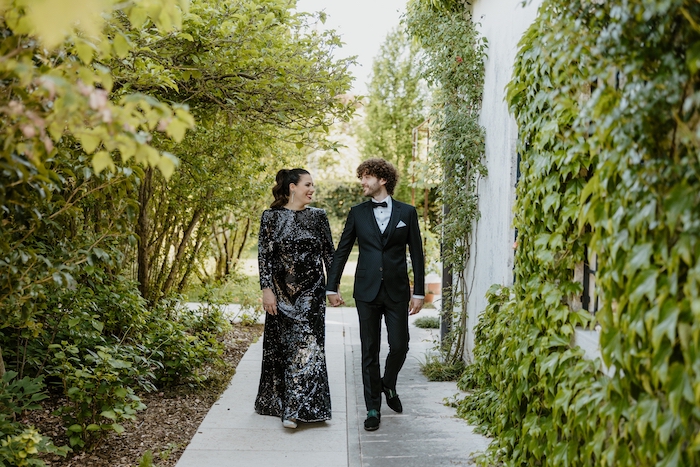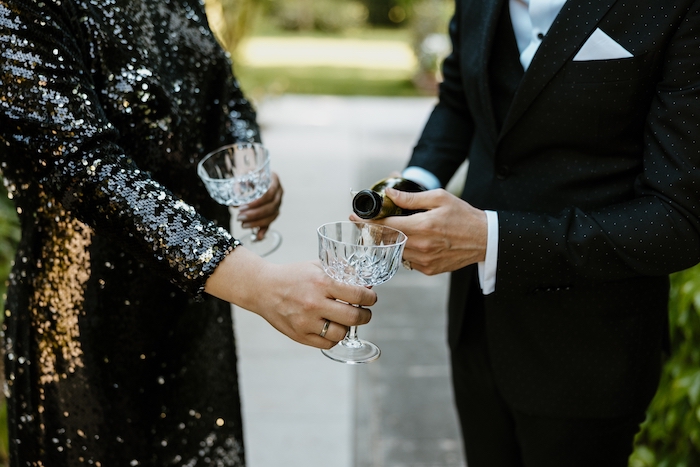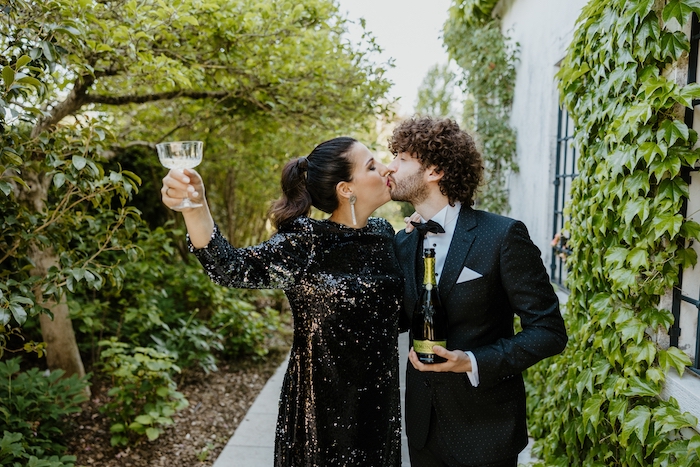 The Bride And Groom Served Food That They Loved
We chose a mix of our favorite dishes–between meat and fish–to satisfy everyone's tastes. Alajmo created highly refined dishes with unusual combinations. It was a great experience for our guests too.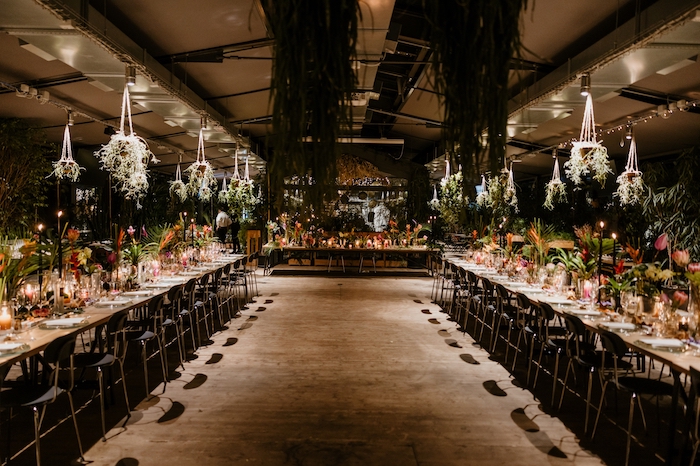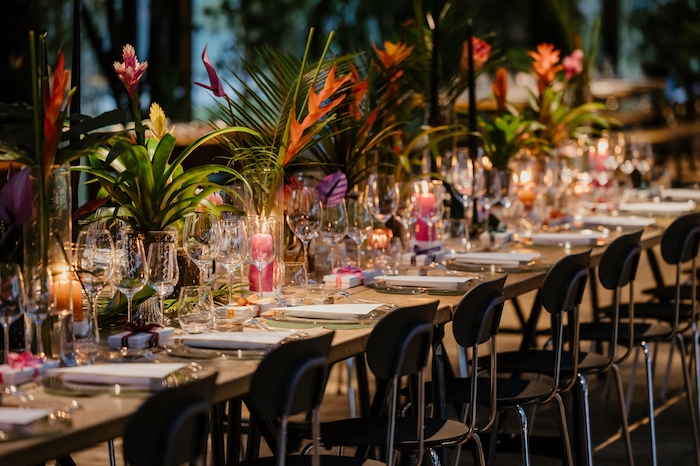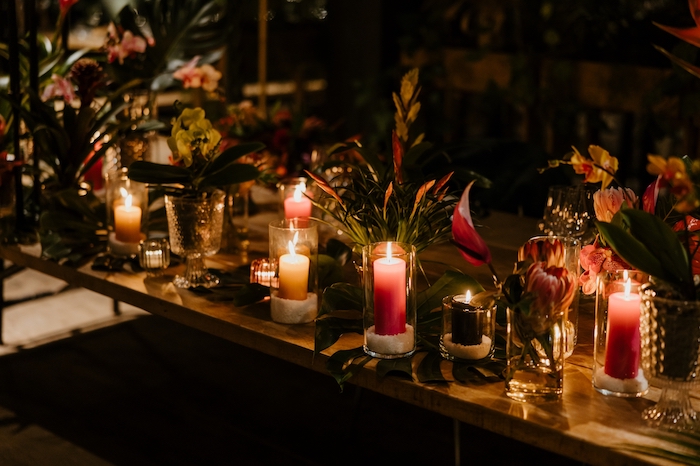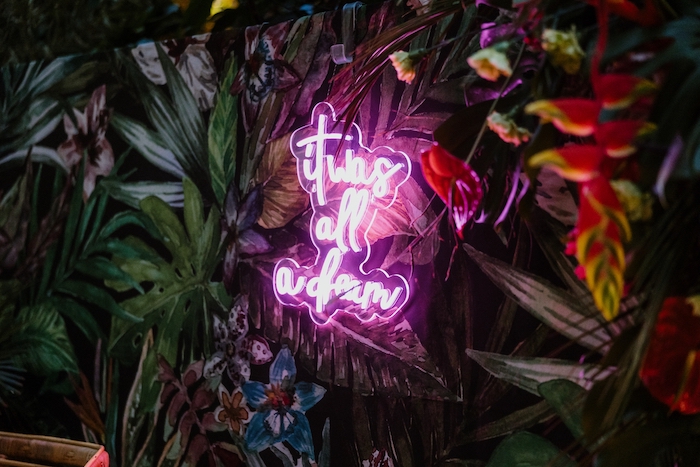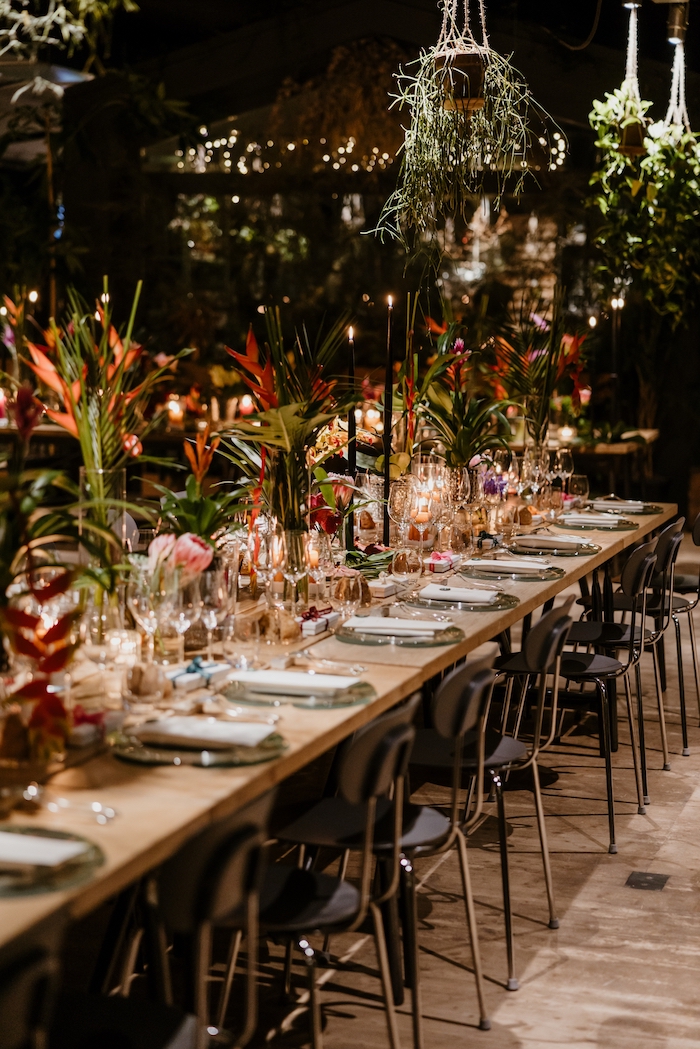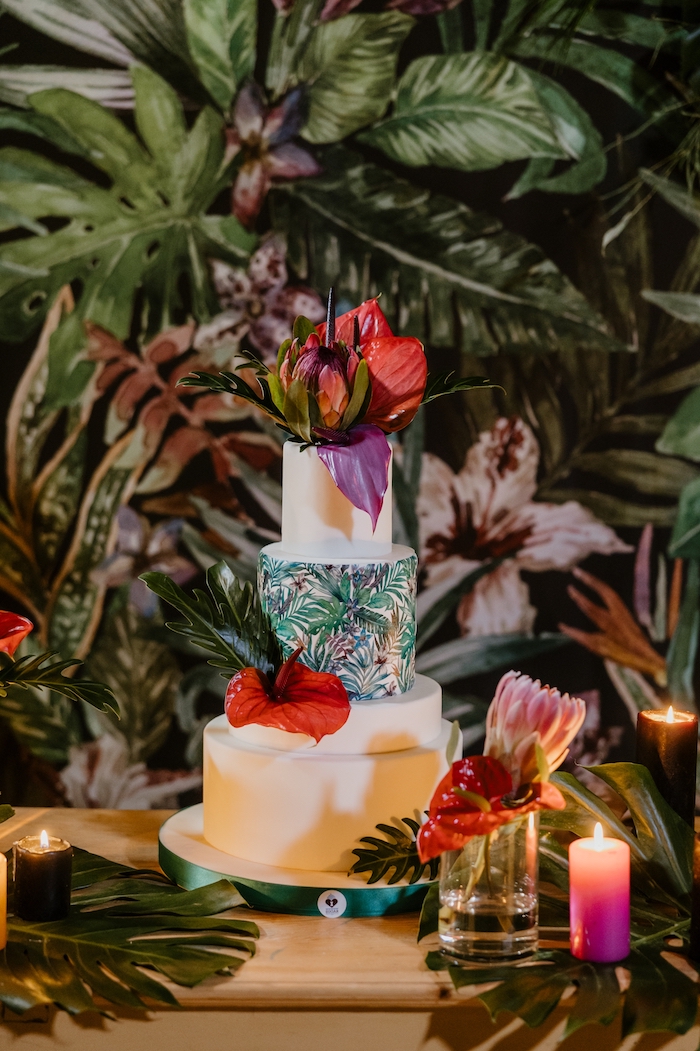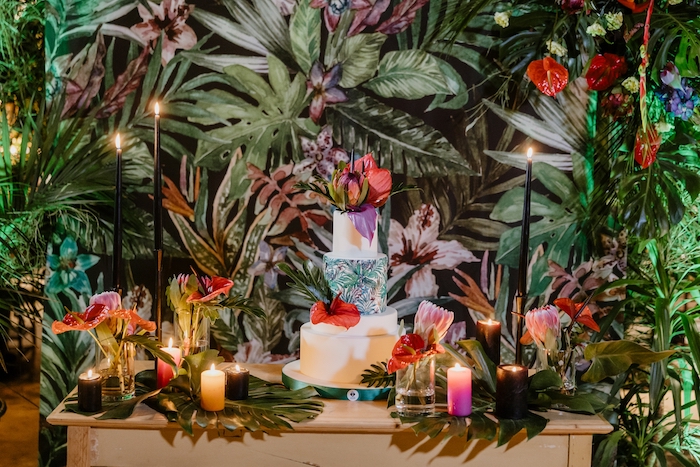 Congratulations to Jacopo and Luana on their bold and tropical Le Cementine wedding. Big thanks to Silvia Falcomer for capturing all the memorable moments and to planner Maria Mayer for sharing their special day with us. 
When a couple and their venue are a match made in heaven—exactly how it was for Jacopo and Luana—you can create a wedding day that is truly your own. Bring your wedding vision to life by checking out our directory of wedding professionals to build your top-notch vendor team.