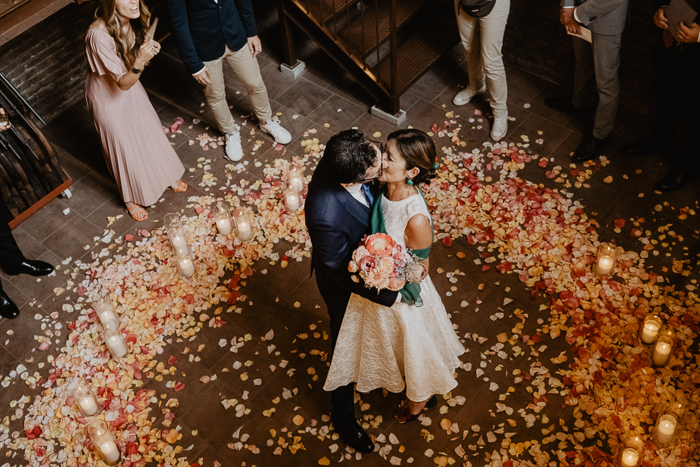 The markets in Italy are bursting with life with its captivating food scene, the colorful patchwork of food stalls, and the noisy chatter that fills the air. In a country where you can savor the culture through food, it was fitting that Consuelo and Rocco wanted to recreate the same charming and festive atmosphere at their Italian Market inspired wedding, with their own personal twist, of course. 
Set at a beautiful 19th-century bronze factory—with exposed beams, distressed brick walls, and original steel structures—the Fonderia Napoleonica provided a unique backdrop for their celebration. Surrounded by scattered petals and glowing candles, the couple's ceremony in the cellar was absolutely magical. Complete with food trucks, delectable spreads of dessert and bread, and a tablescape filled with gorgeous garden blooms, every detail was thoughtfully chosen to give their guests an immersive experience.
And on top of the delicious food and stunning vintage decor, the pair kept their guests of all ages entertained with games and a water gunfight! If you and your partner are foodies and are searching for ideas to add a little bit of market vibe to your big day, you're not going to want to miss these beautiful photos captured by Marry Mi. 
The Couple:
Consuelo and Rocco
The Wedding:
Fonderia Napoleonica, Milan, Italy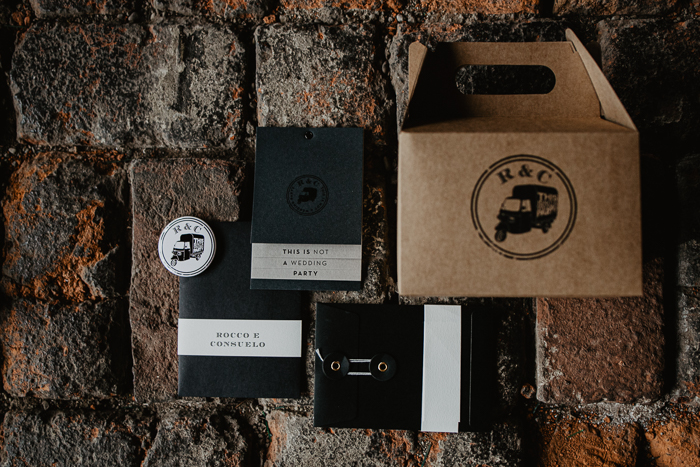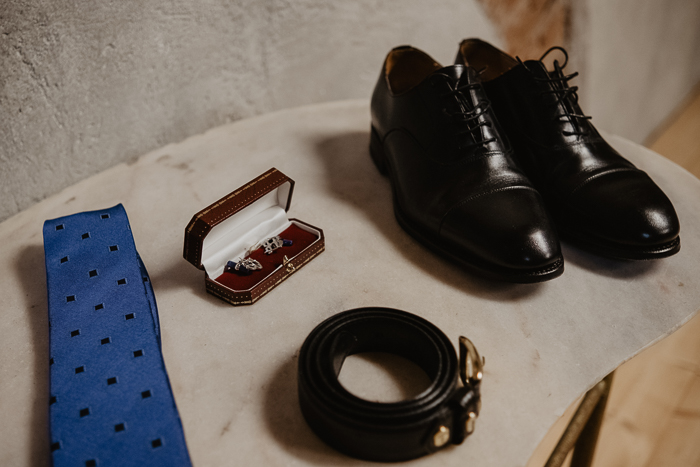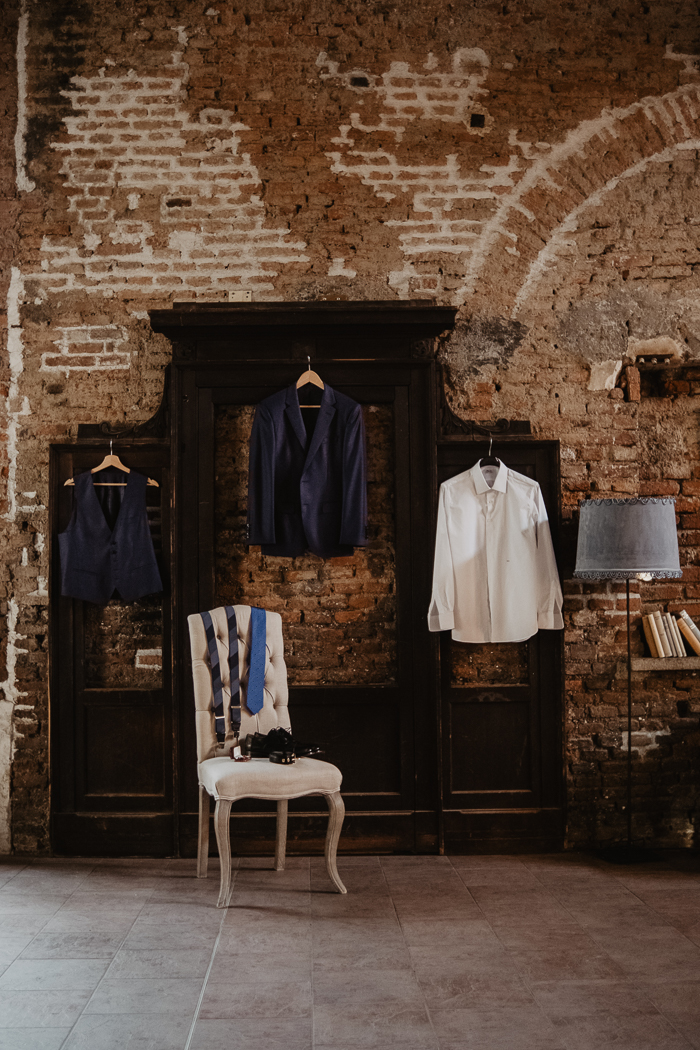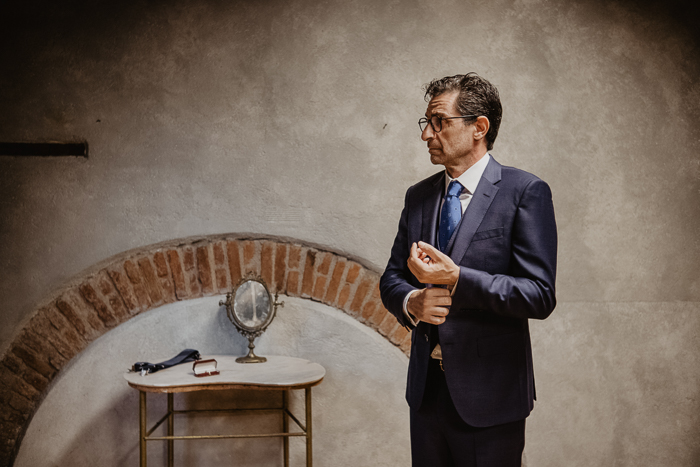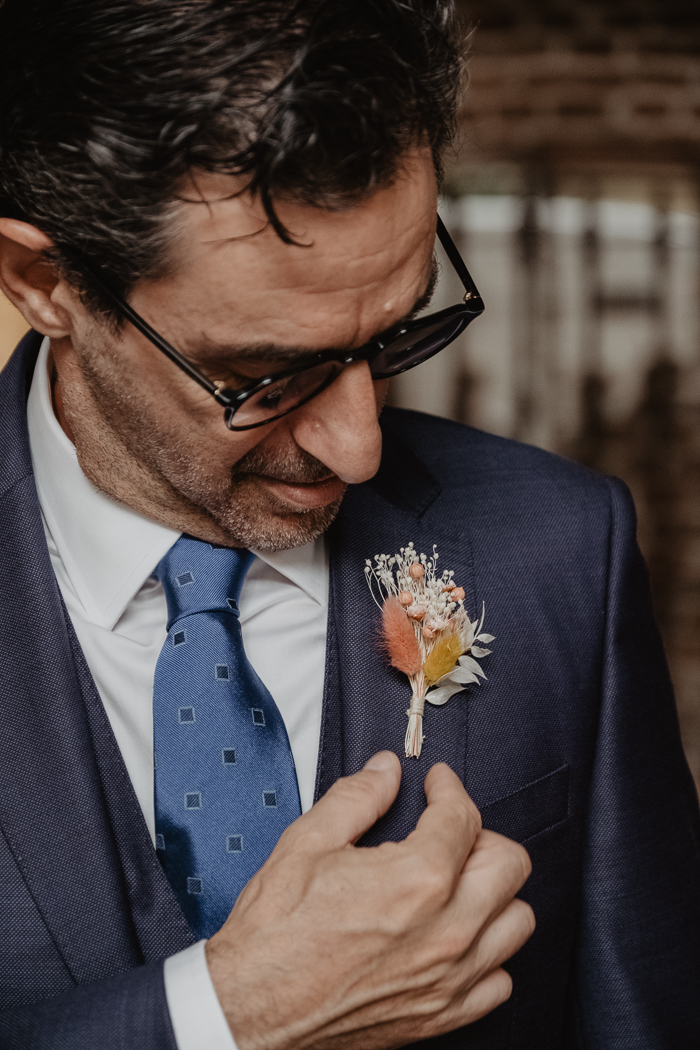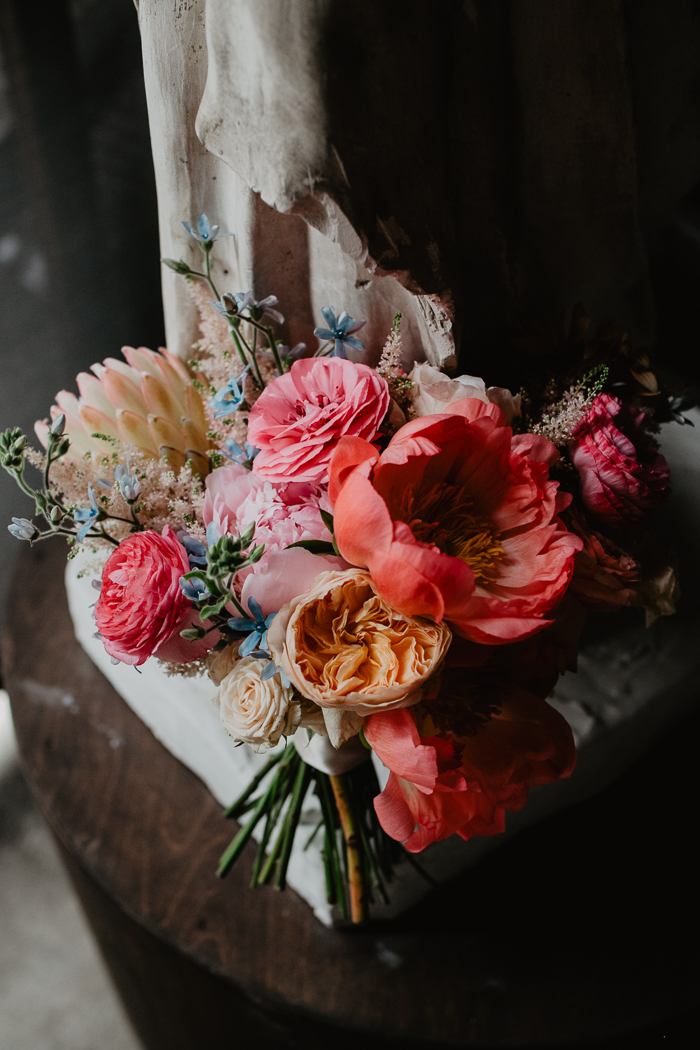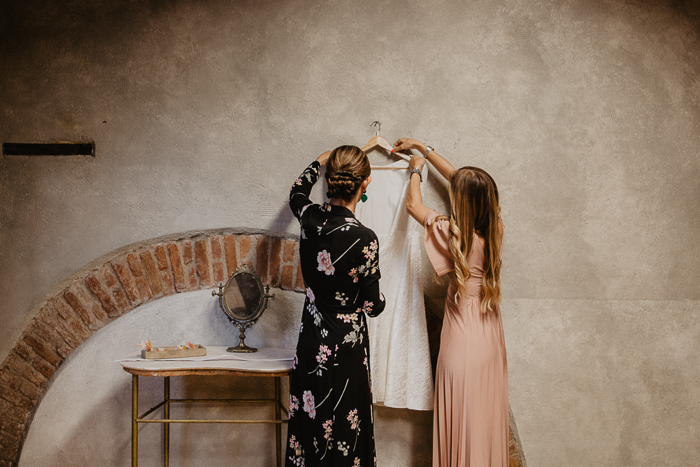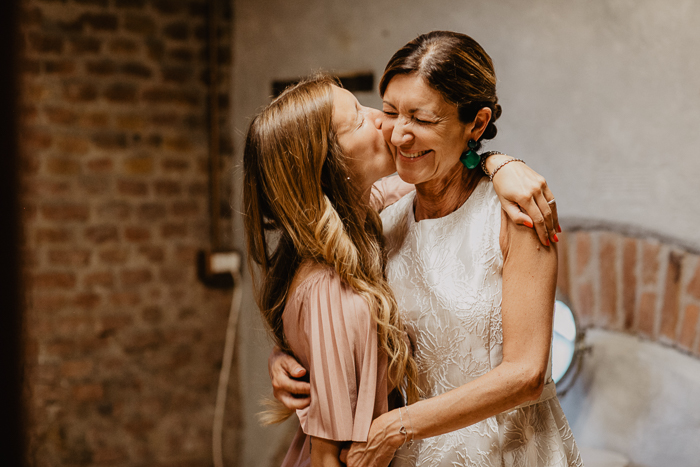 Danila Stella Events' Thoughts On This Italian Market Inspired Wedding
The planning and design of this wedding have been incredible. Consuelo and Rocco's celebration was more than a wedding. It was an Italian street food market and festival, with food carts for buffet and wood games in the street. We chose Fonderia Napoleonica, a factory which was also a museum that produced bells and statues. To separate the different areas of the factory, we created a vintage camera photo booth. And in the old furnace, we created a bakery area.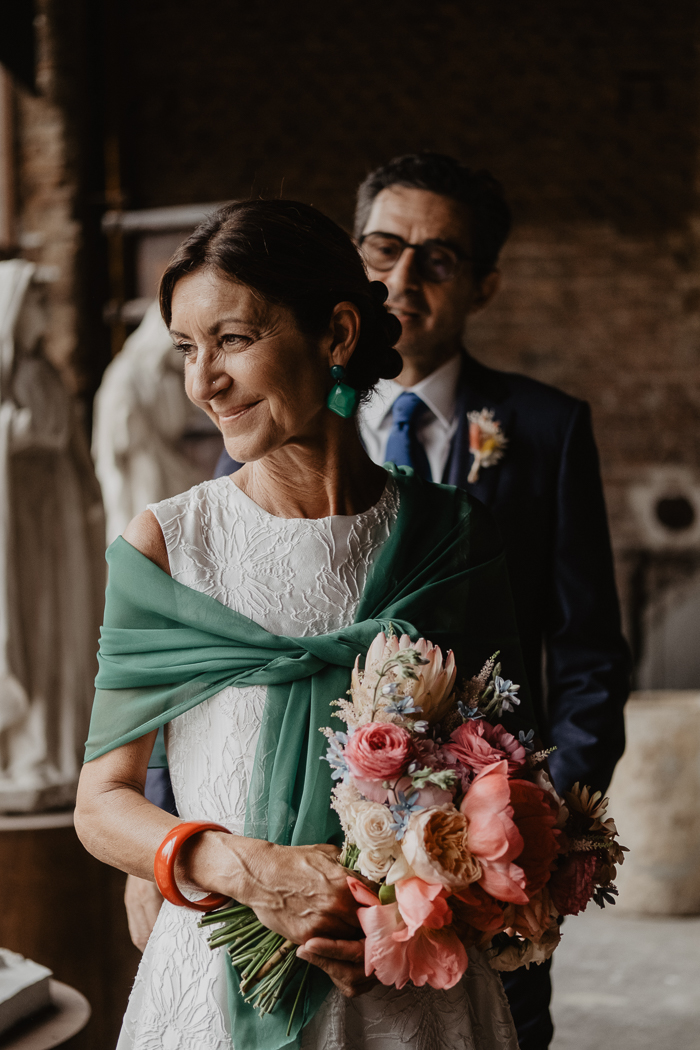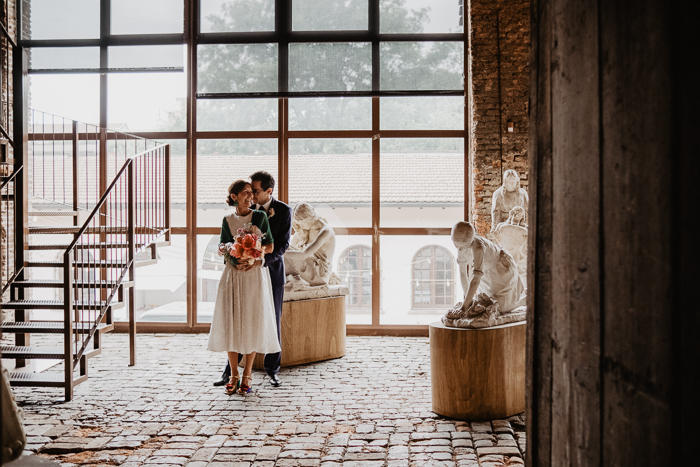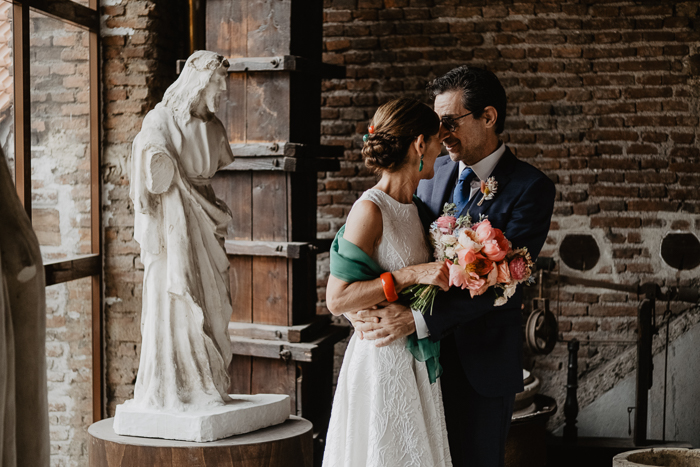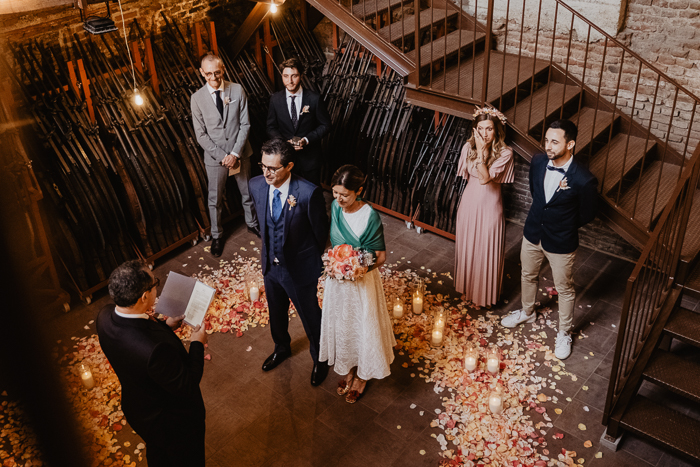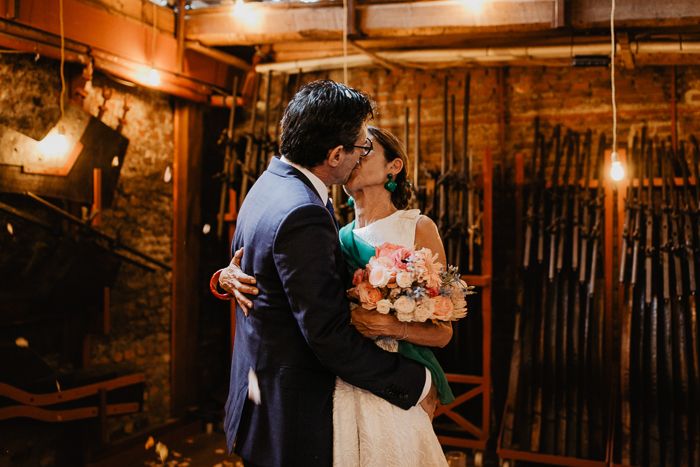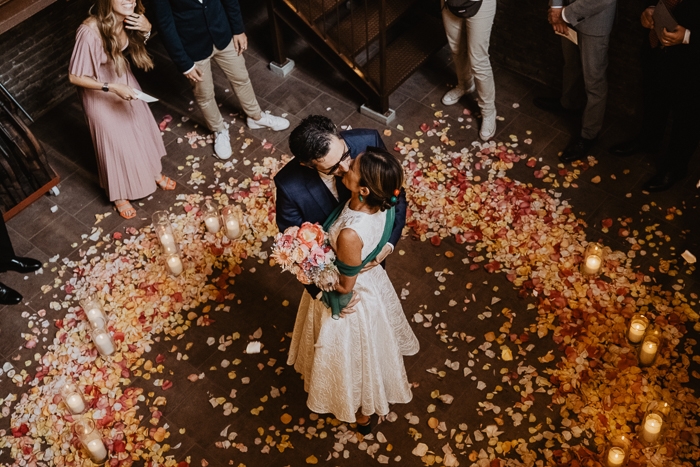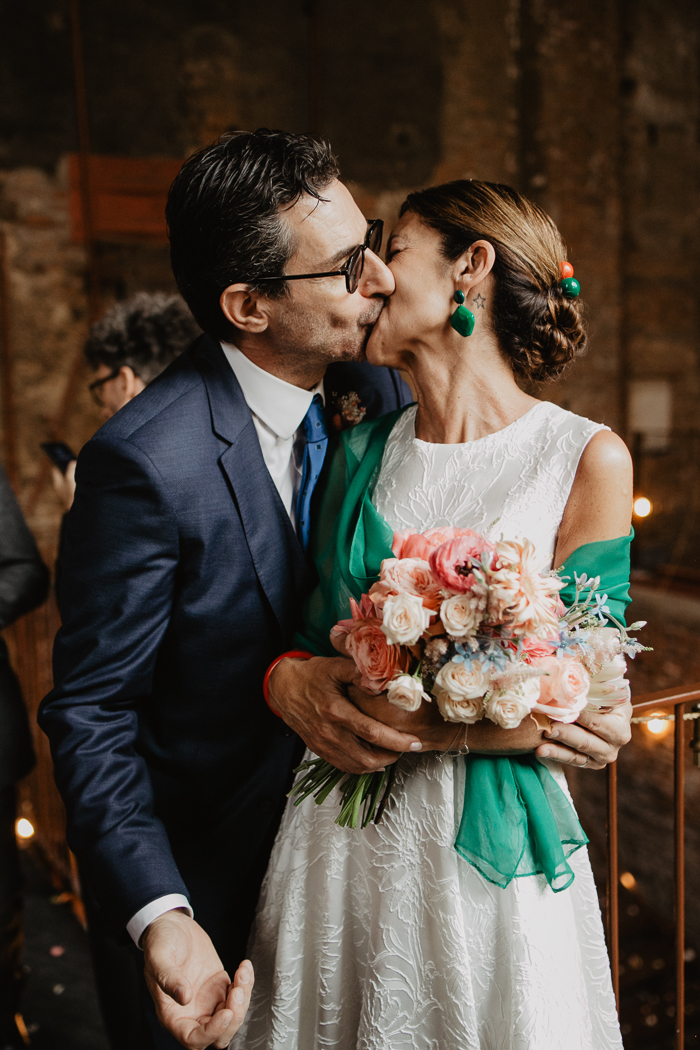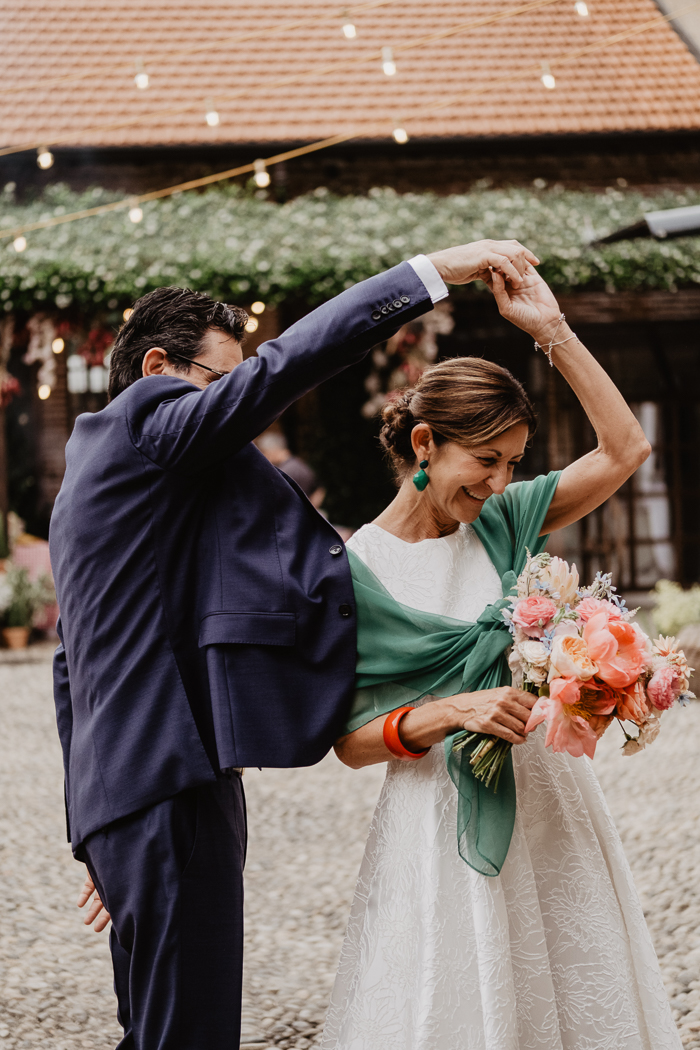 How Their Italian Market Inspired Wedding Came To Be
Our idea was to create the atmosphere of an Italian market and festival with street food trucks. Danila Stella Events, our planner, suggested the Fonderia Napoleonica, an old factory in the center of the city of Milan, to create a vintage atmosphere. It was the perfect venue in case of rain, and as a designer for exhibitions, we wanted something stylish and 100% personalized. We scouted more than 50 venues, but Fonderia Napoleonica stole our hearts. When we saw the venue, everything was so magical, and the vibes of being in a historical place were unreal.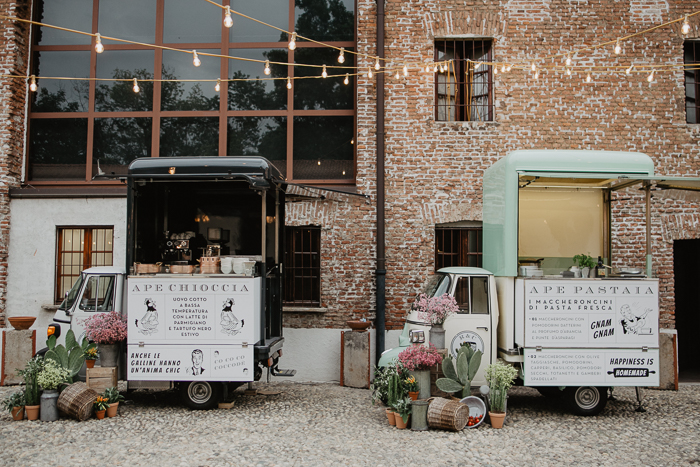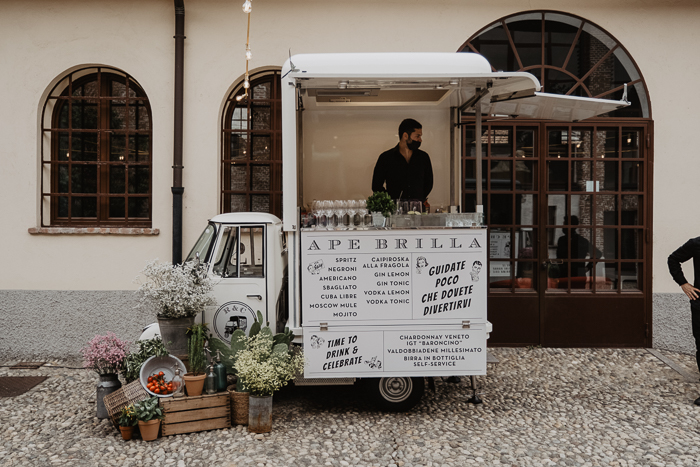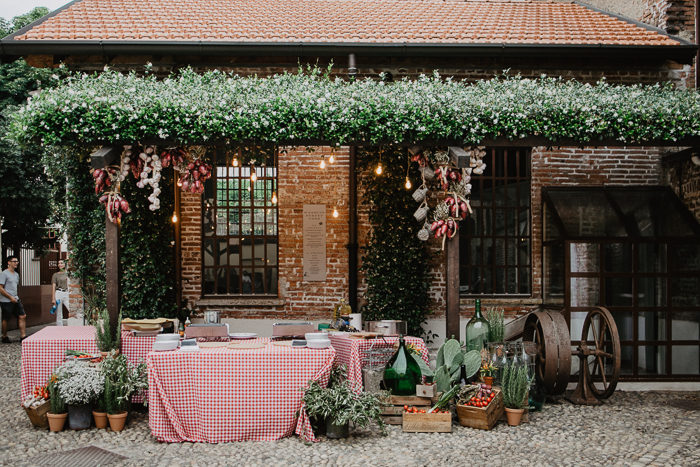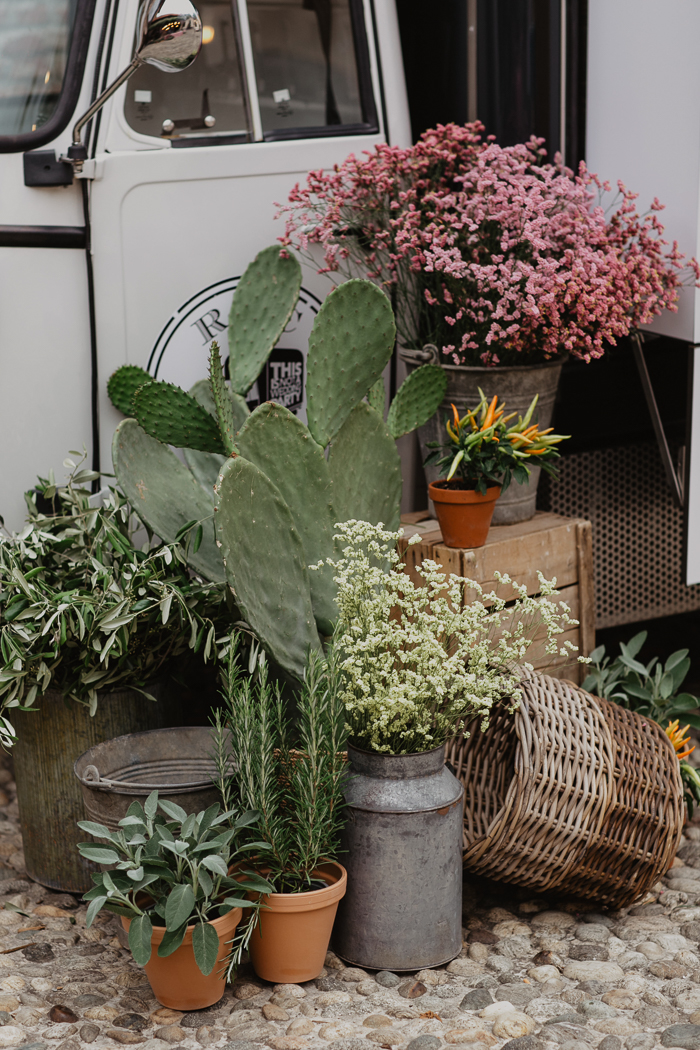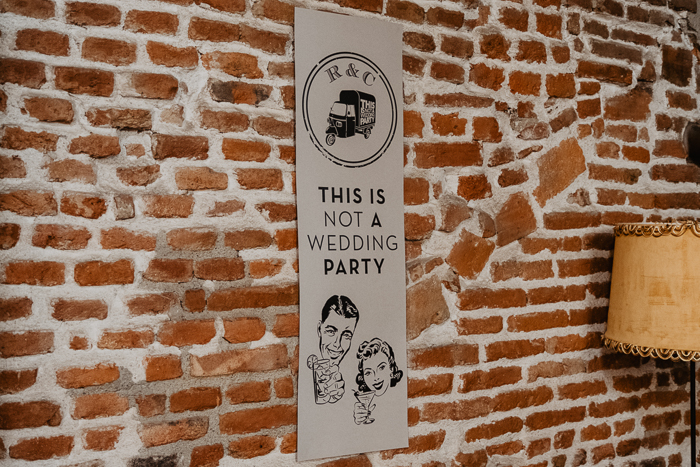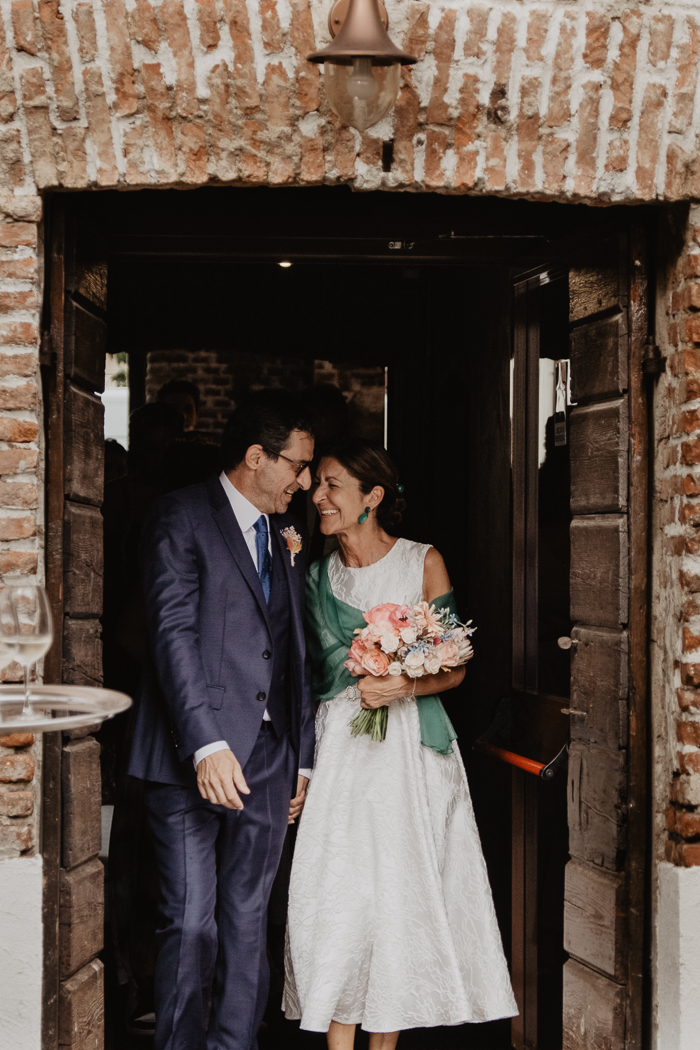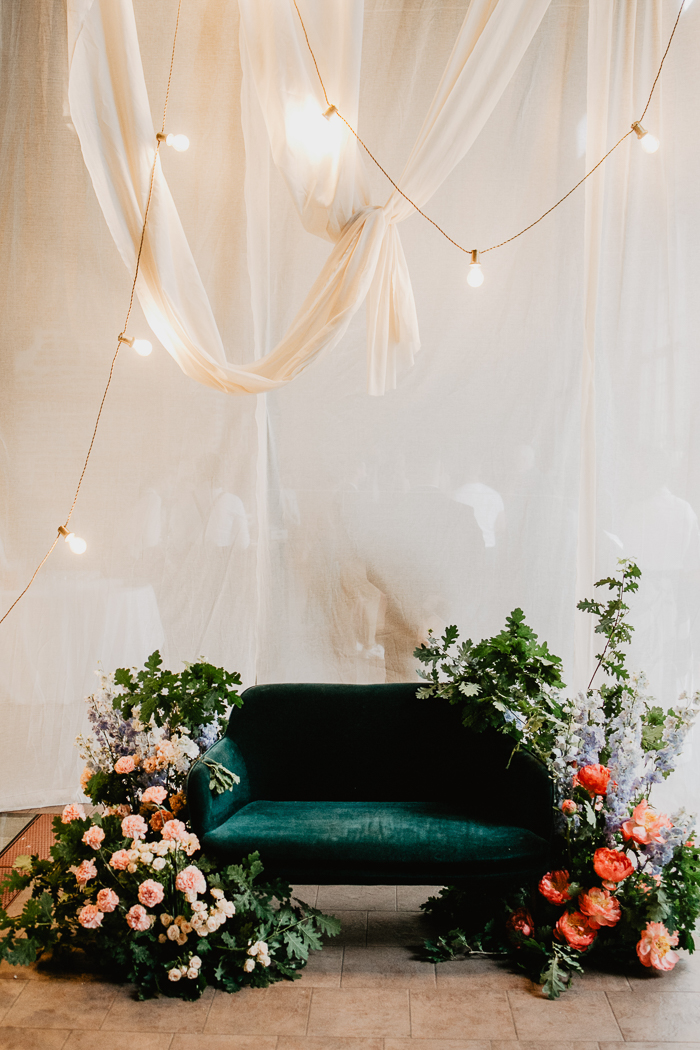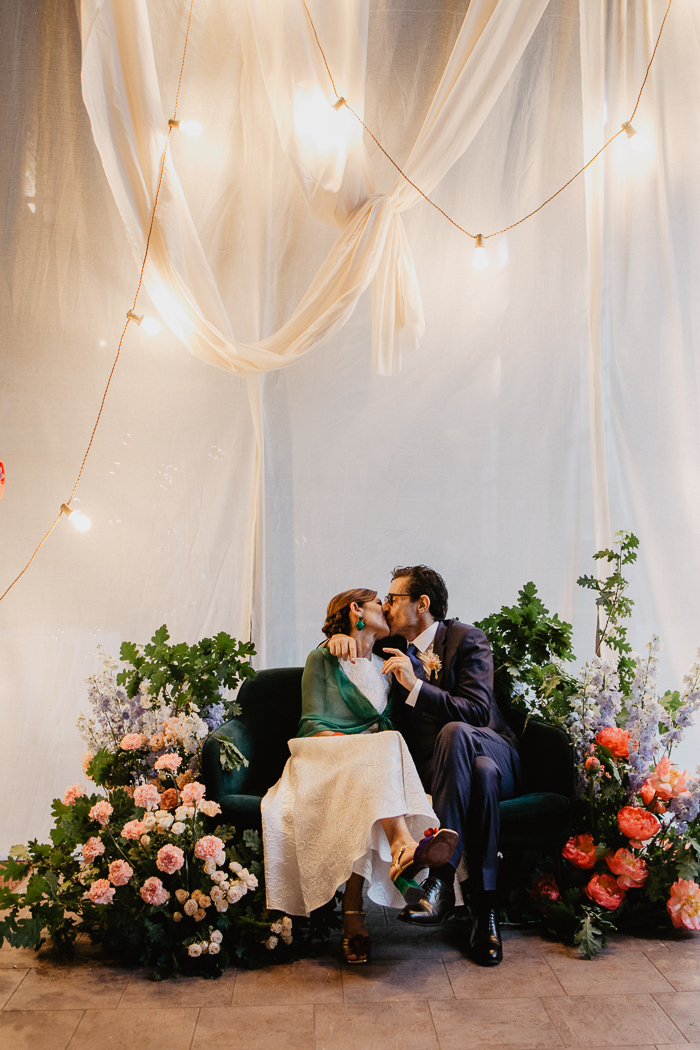 A Personalized Ceremony And Writing Their Own Vows
We had our ceremony in the fusion pit. This area was used to melt the iron, leaving the stamp for days. We decided to have the ceremony in the fusion pit as that felt very symbolic that two people could be melted into one new life together. Danila wrote a personalized ceremony based on our story, then the celebrant and witnesses had their speech, and we wrote our own vows.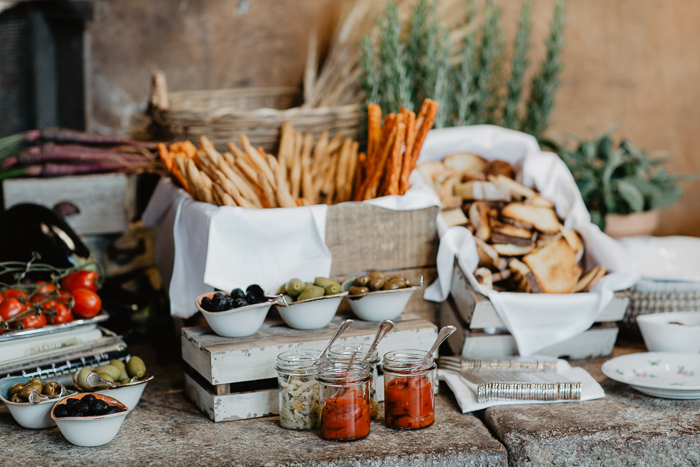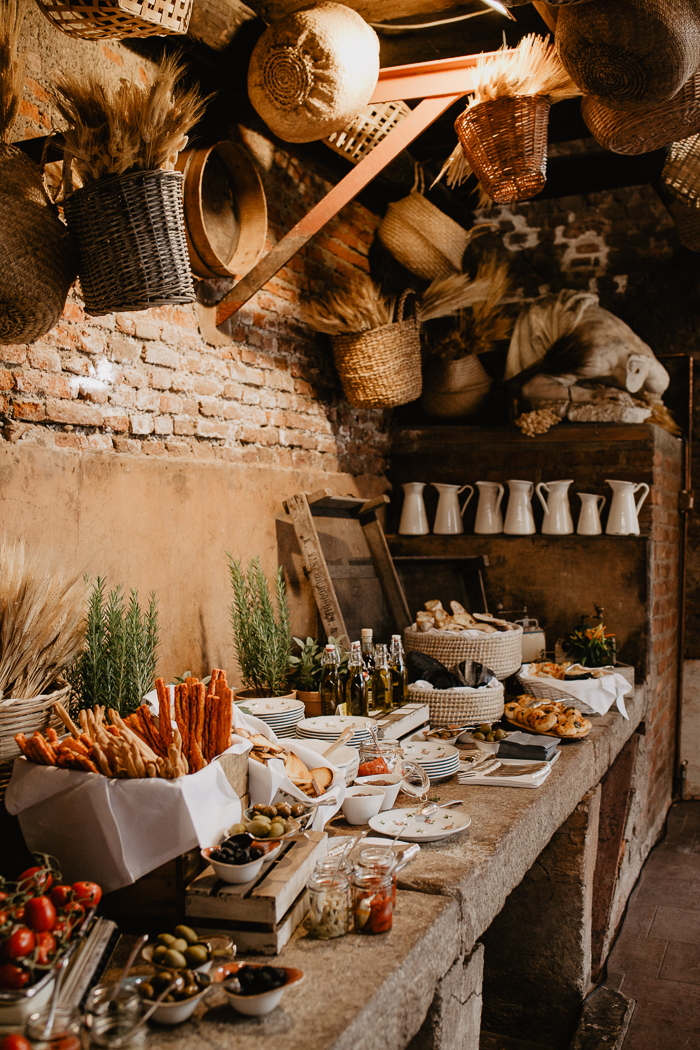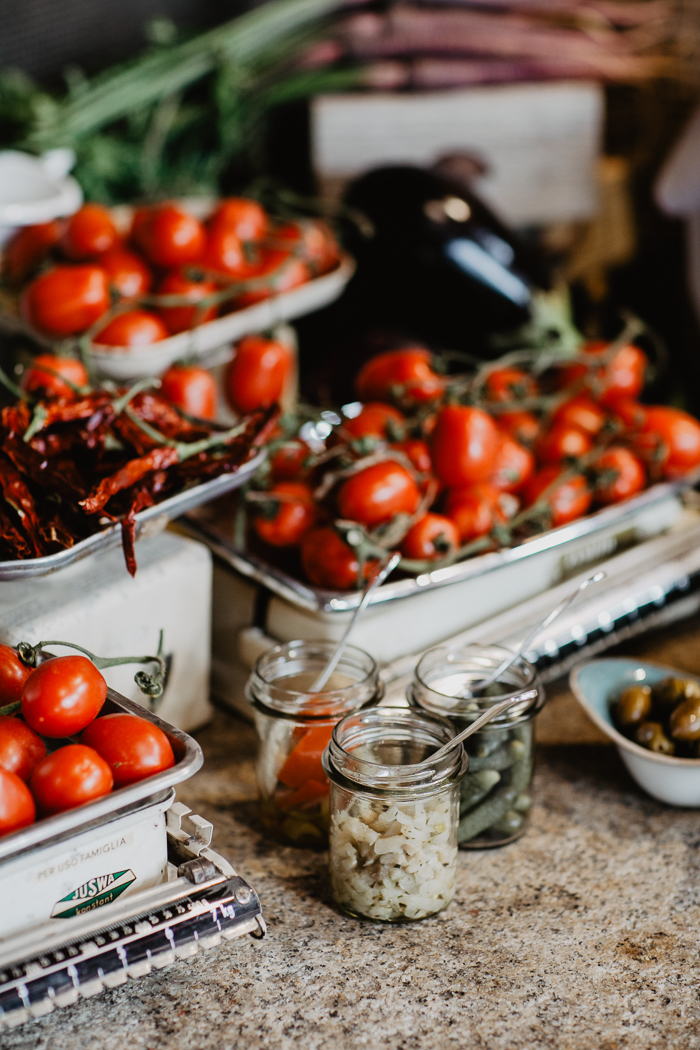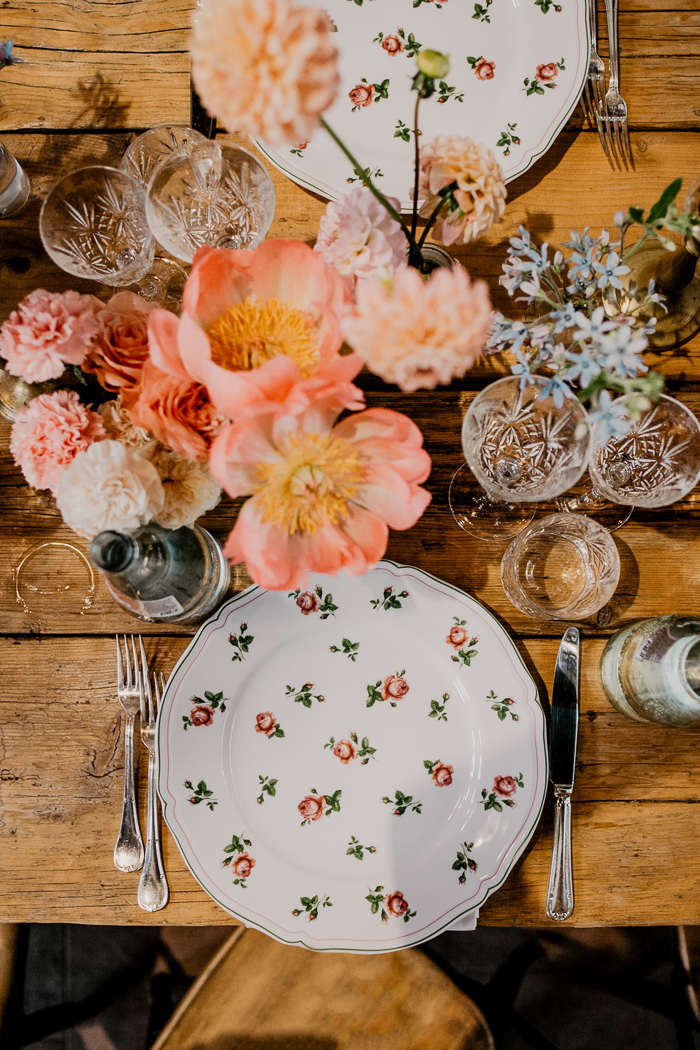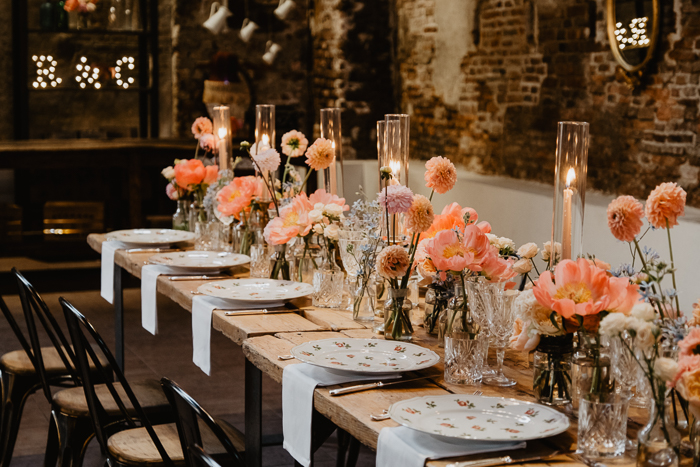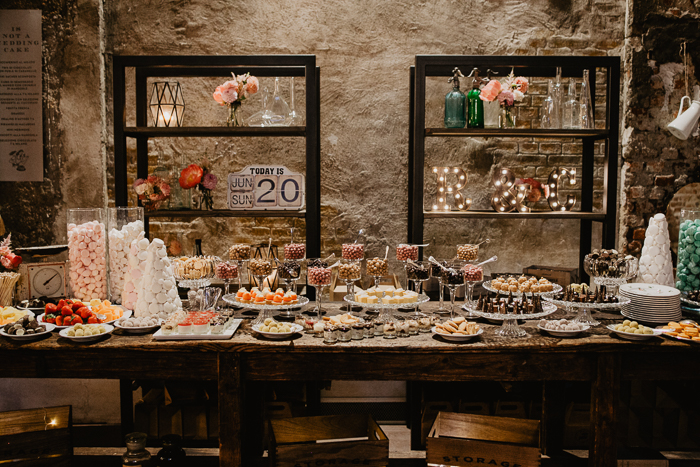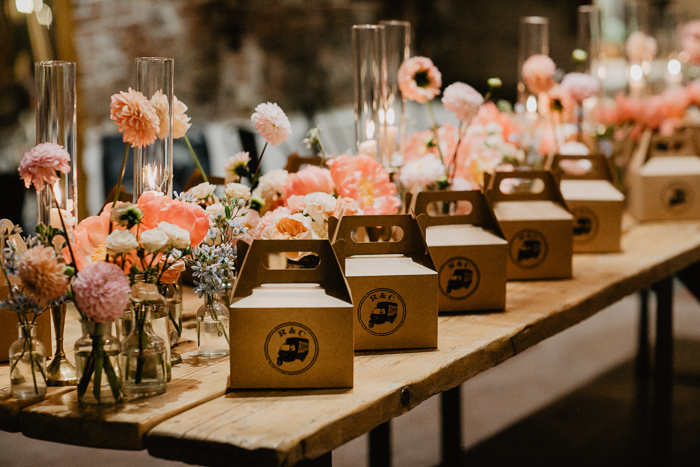 Advice For Couples Planning An Italian Market Inspired Wedding
It is essential to consider the logistics. Food trucks for a wedding can be challenging to organize as you don't have just one caterer for everything but multiple vendors. For example, you must consider different electrical points where trucks can be connected and sufficient voltage for all. It would be best if you also hired additional staff to clear the tables, plates, and glasses.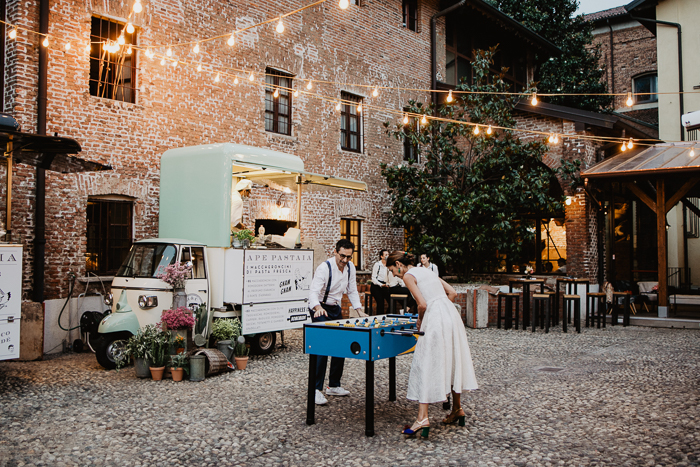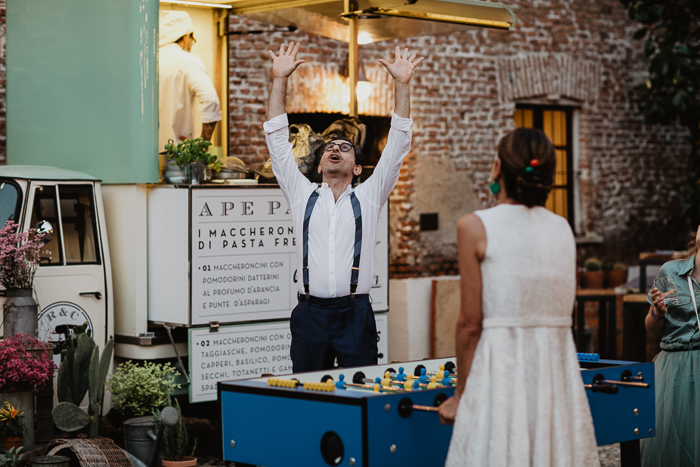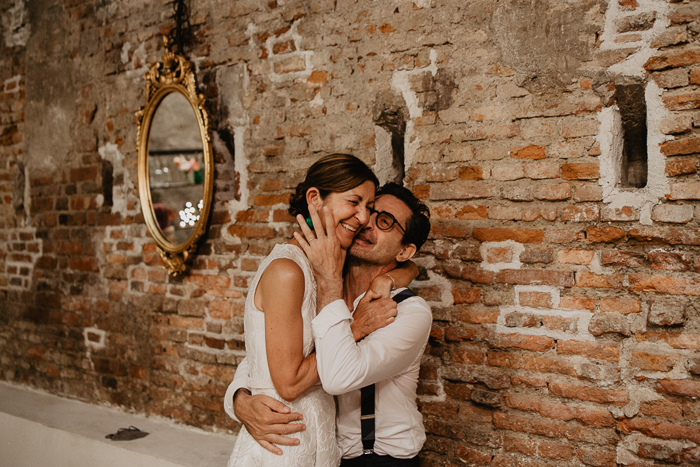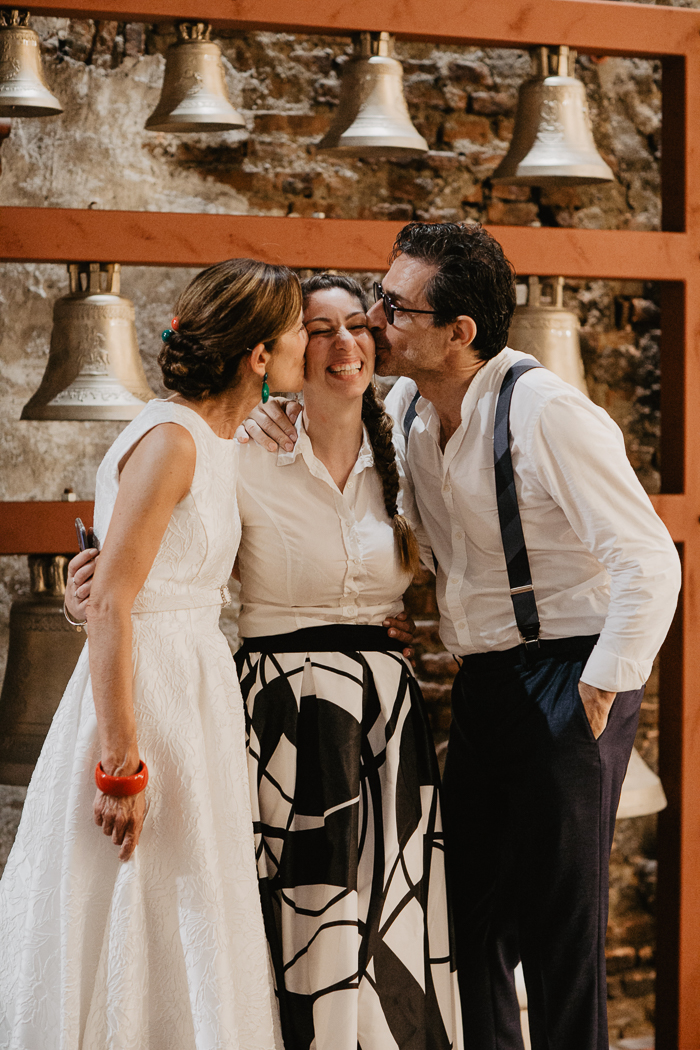 Congratulations to Consuelo and Rocco on their Italian market inspired wedding. And big thanks to Marry Mi for capturing all the beautiful details unconventional couples can draw inspiration from. Proving that you can totally showcase your love of good food by being creative with your food display. 
Not sure where to start when it comes to creating your wedding day menu? Check out our guide to all of your wedding catering options.