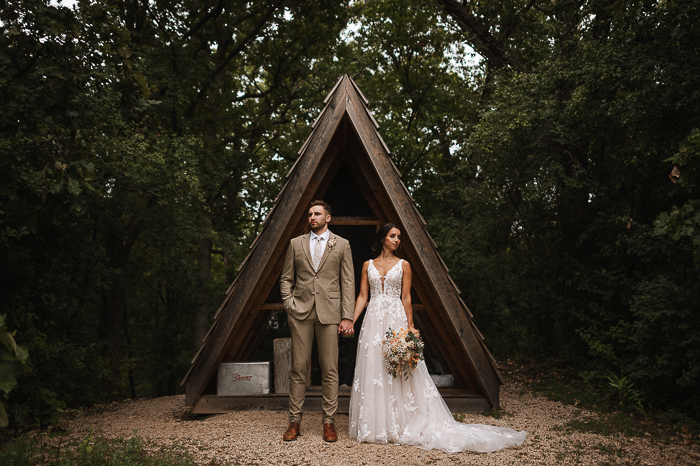 Katie and Scott considered eloping, but when it came down to it, they knew their loved ones had to be there when they said their "I dos." And what better way to celebrate after having been together for ten years than a lakeside summer camp wedding weekend with the people that helped get them there. Tucked away in picturesque countryside with vintage cabins overlooking the wetlands, Camp Wandawega proved to be the perfect place for a multi-day celebration with fun activities, great food, and relaxed vibes. 
With a self-proclaimed DIY queen for a bride, they created a whimsical and nostalgic celebration like a perfectly curated Wes Anderson movie. The bride did it all—from the stationery and signage to the florals and decor. For the ceremony, the couple exchanged vows under a beautiful canopy of trees. It was followed by a tented reception that featured wispy floral arrangements, rustic boho decor, and the romantic glow of candles and string lights. The couple and their guests then danced the night away after the party switched to a silent disco.
The pair definitely pulled out all the stops, and no detail was overlooked when it came to their weekend celebration. From the thoughtful welcome bags and farewell waffle brunch to all the meaningful and personalized elements in between, scroll through these dreamy photos captured by Junebug member Iron + Honey Photography. This lakeside summer camp wedding is filled with clever and creative steal-worthy ideas.
The Couple:
Katie & Scott
The Wedding:
Camp Wandawega, Elkhorn, Wisconsin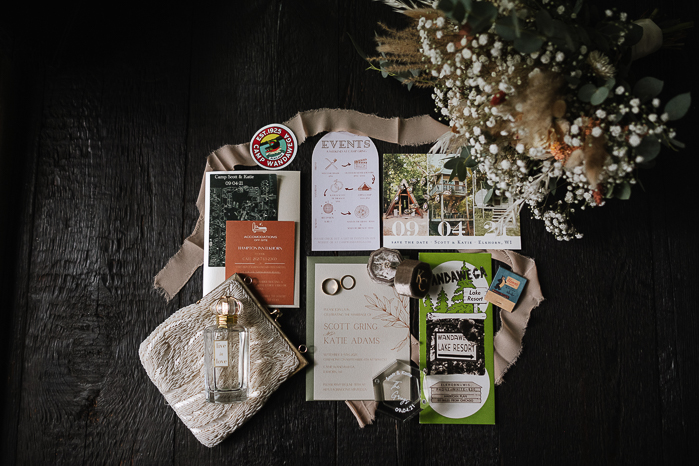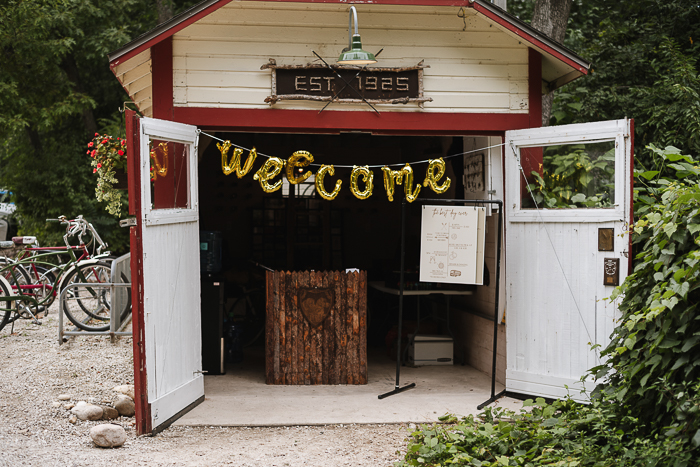 How Their Lakeside Summer Camp Wedding Came To Be
I stumbled upon Camp Wandawega on Instagram and instantly became obsessed. I reached out to them before we were engaged and shared my wild idea with Scott when we got engaged. While we were touring it and up in the tree house, he looked at me and said, "Wow. I get it. This is amazing, and I don't want to get married anywhere else". We wanted the weekend to celebrate our ten years together with the people who helped get us there. We wanted it to be memorable and different from a traditional wedding where everyone is just going through the motions. The setting allowed everyone to loosen up, and I have a distinct memory of looking around and seeing all of our family and friends mingling and bonding, which was so special.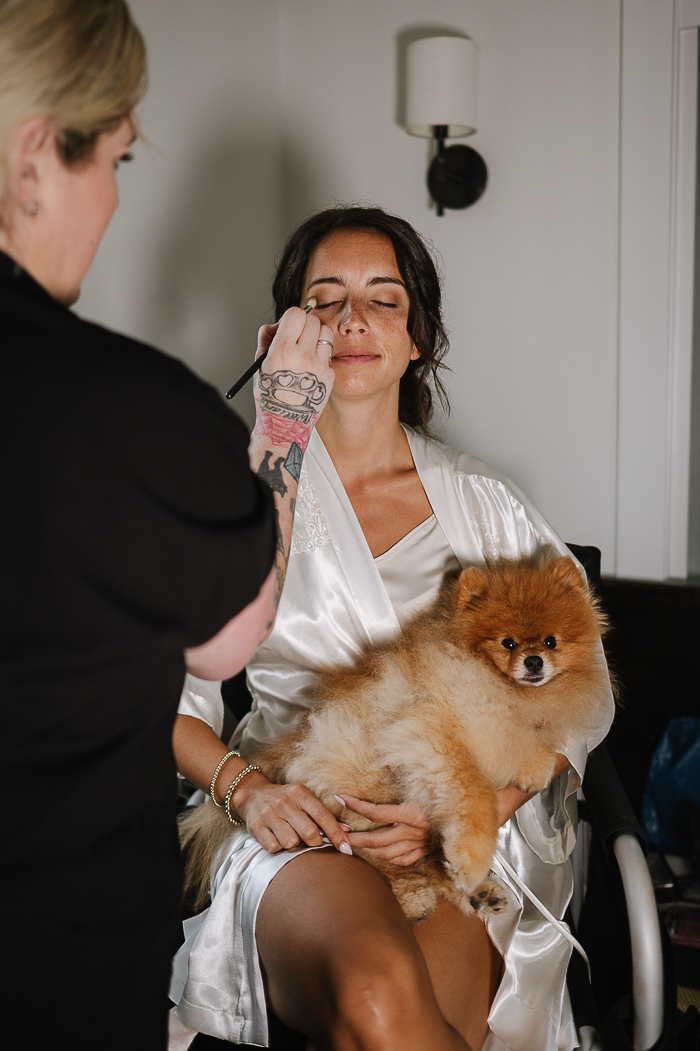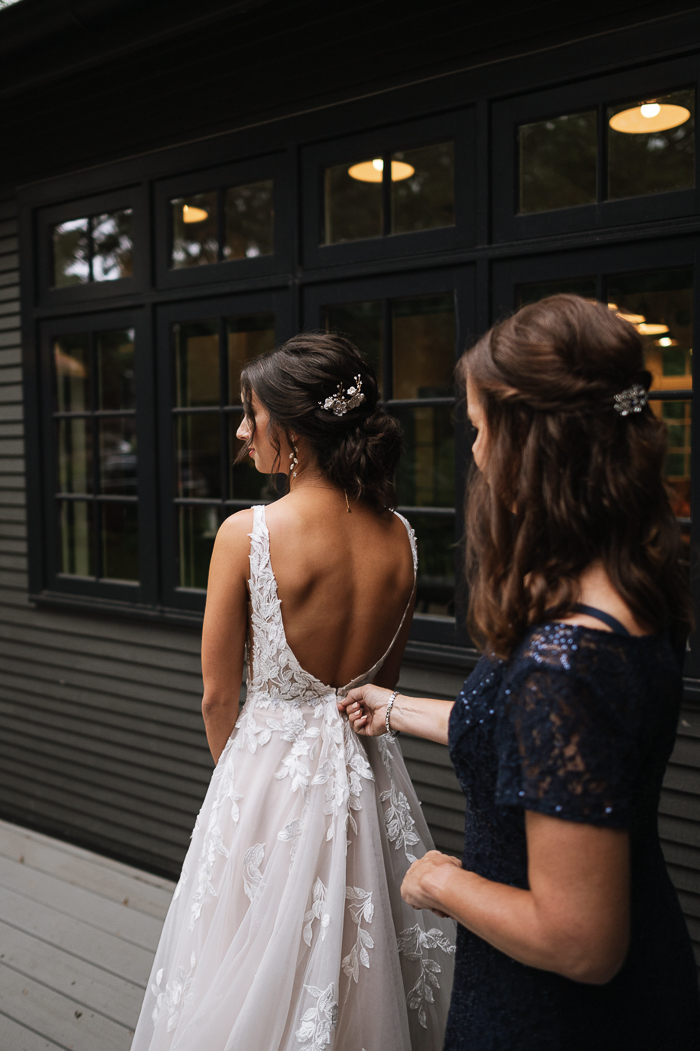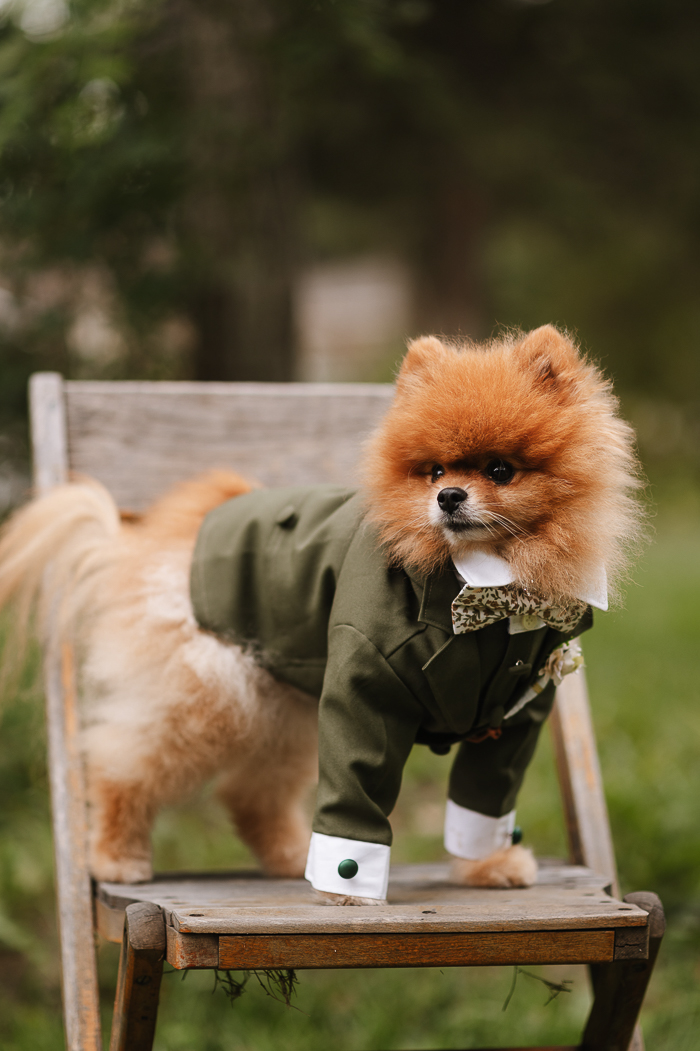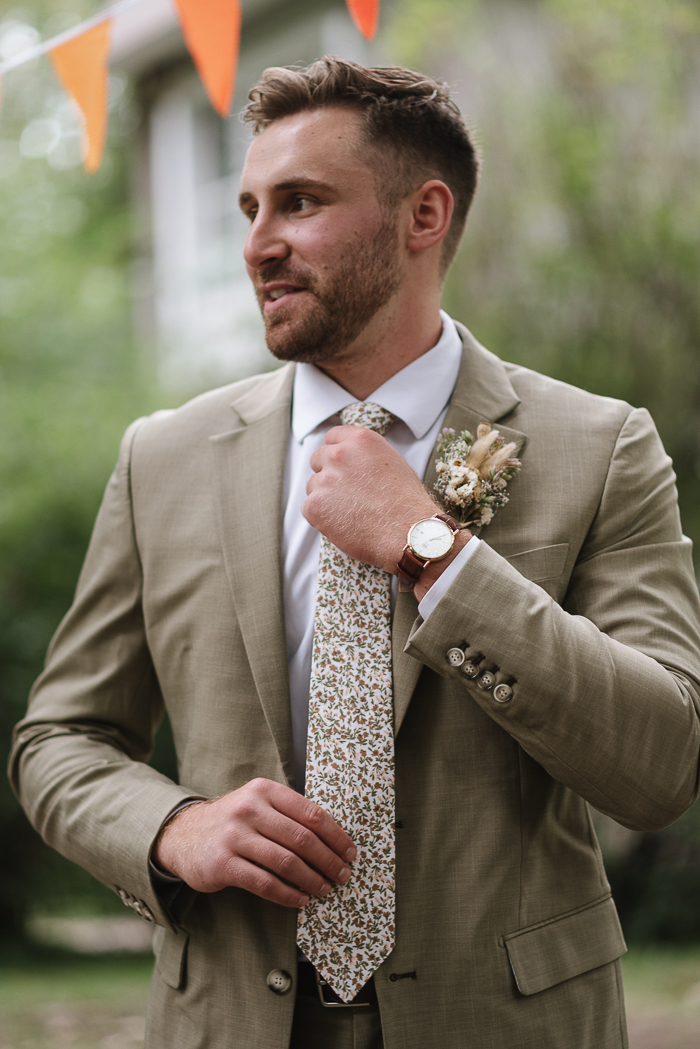 They Began Their Big Day By Spending Quality Time With One Another And With Their Loved Ones
I think one of the best parts of the day was waking up super early before everyone else on the wedding day and going up in the tree house together and writing the notes we would read to each other at our first looks. This was such a special time that we got to spend together on such a fun but chaotic day. Scott loved jumping in the lake in the morning and playing volleyball and basketball with his friends.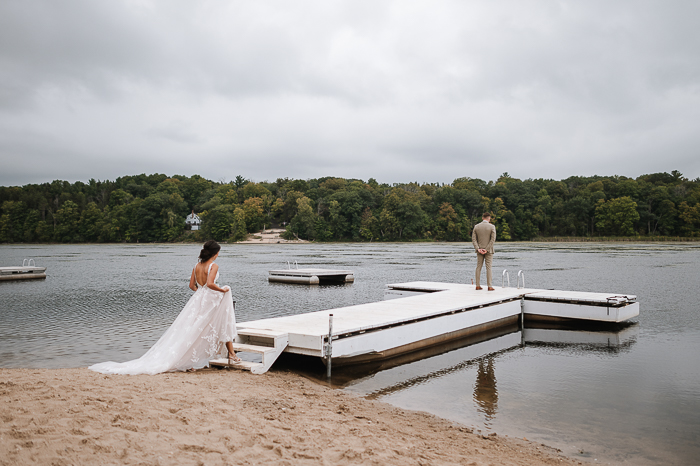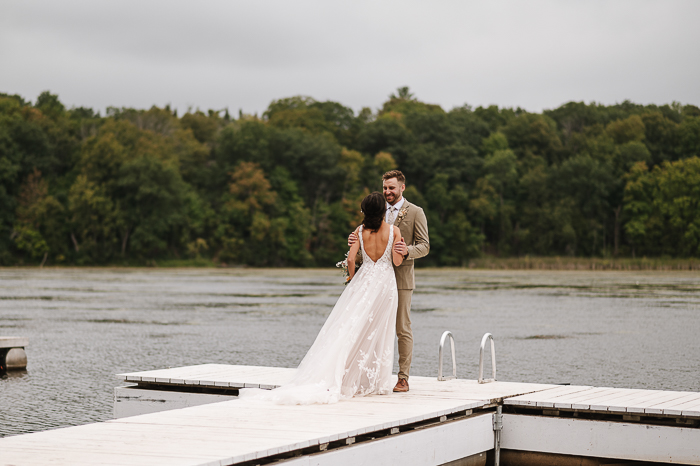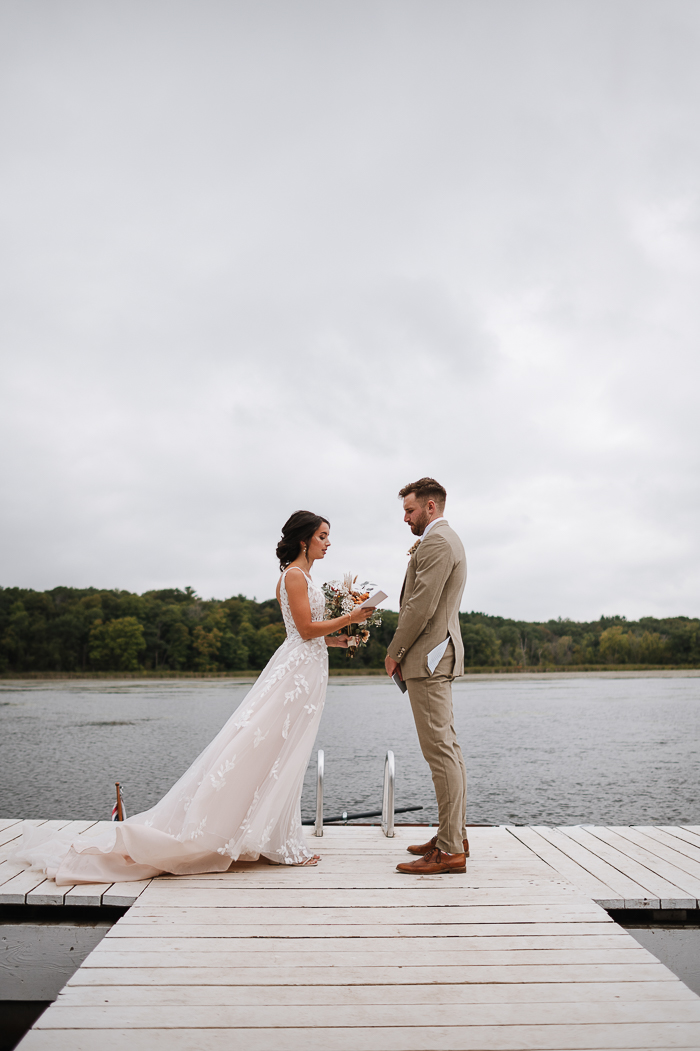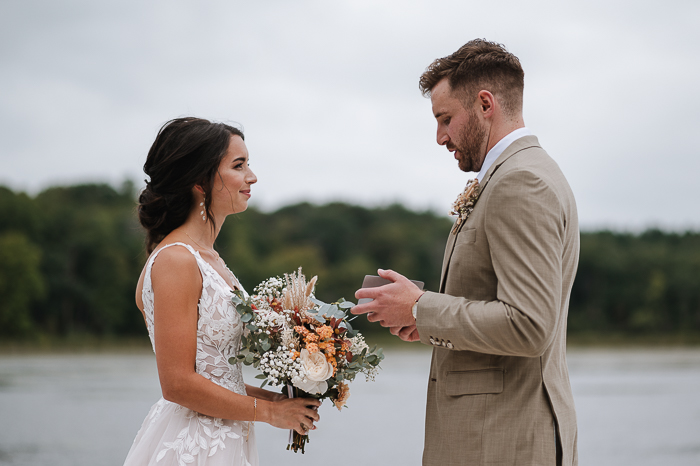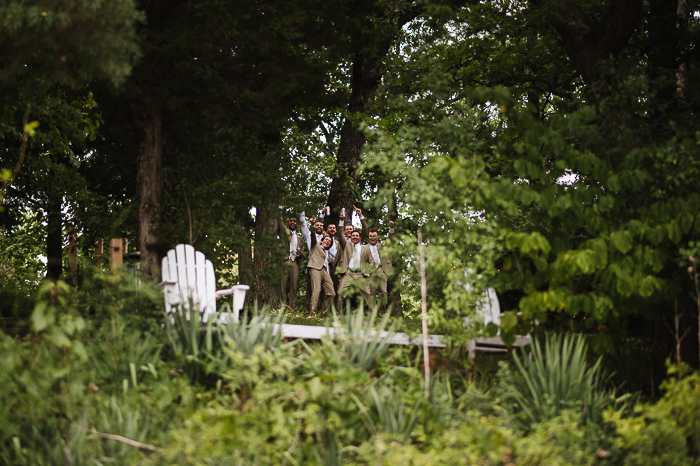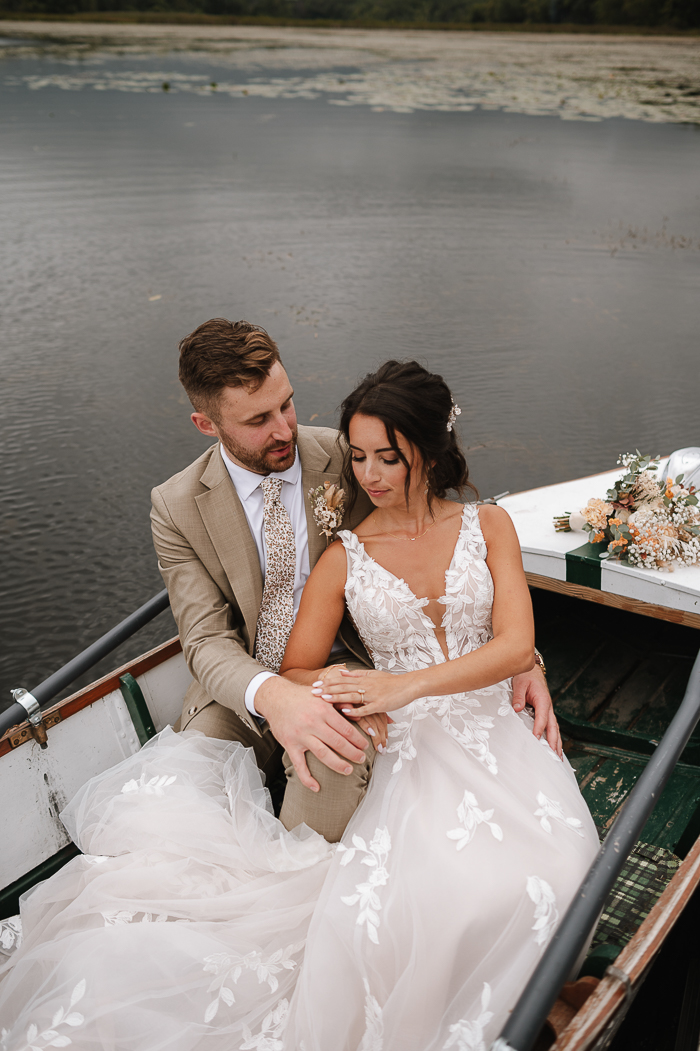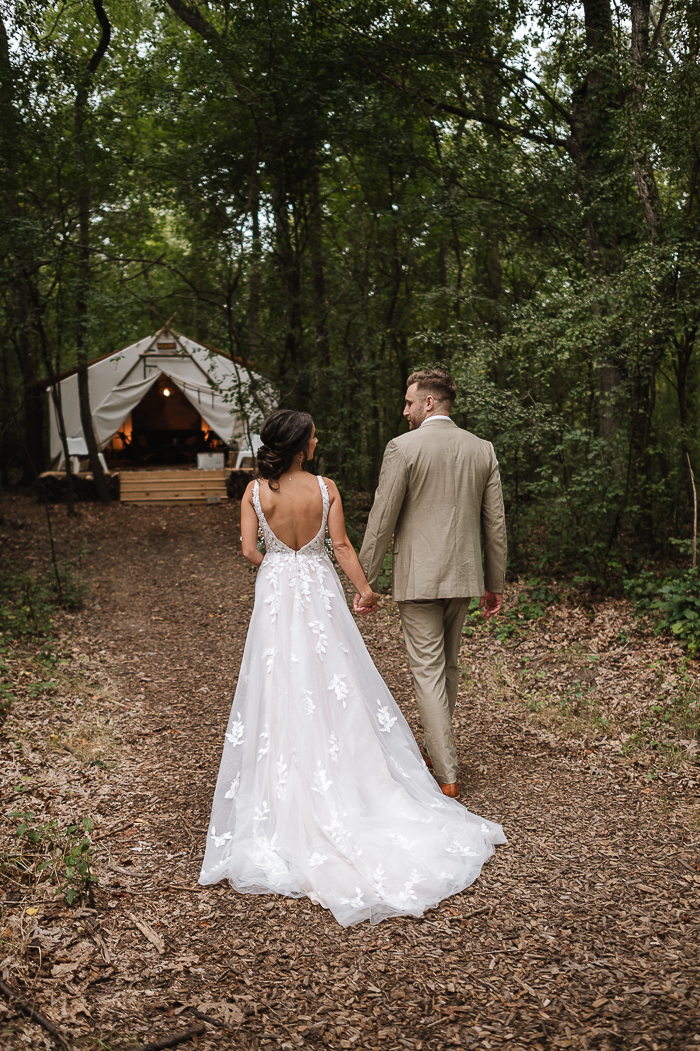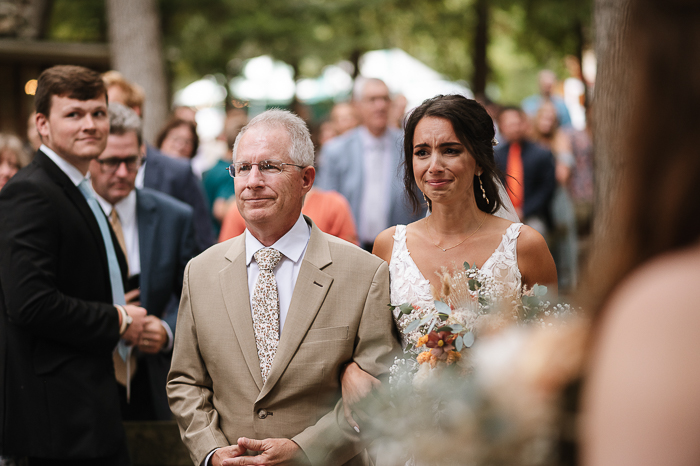 Personalizing The Ceremony Through DIY Decor And Having A Cousin Officiate
Everything at our ceremony was so unique and personalized. I made all the floral arrangements, and we had a special table at the front of the entrance with handmade vellum envelopes with the ceremony details and dried flowers inside for people to throw as we left the altar. On the table, we had our box for cards and photos of all of our parents, grandparents, and loved ones' weddings to hopefully follow in their footsteps. We had Scott's cousin as our officiant, and he shared some amazing stories about our relationship, which made it special.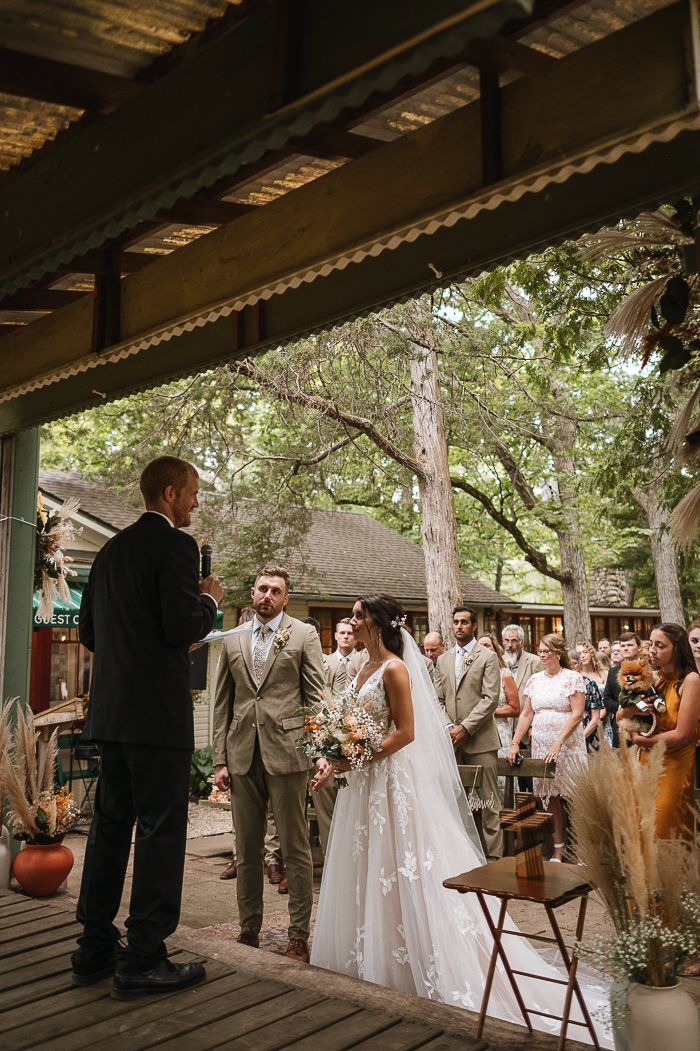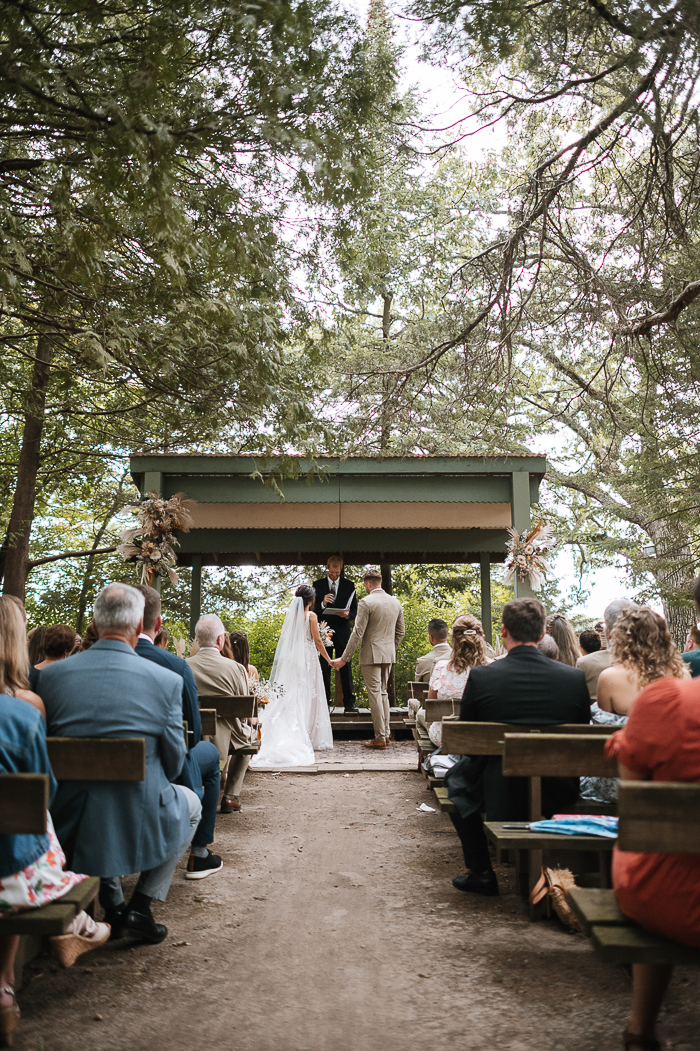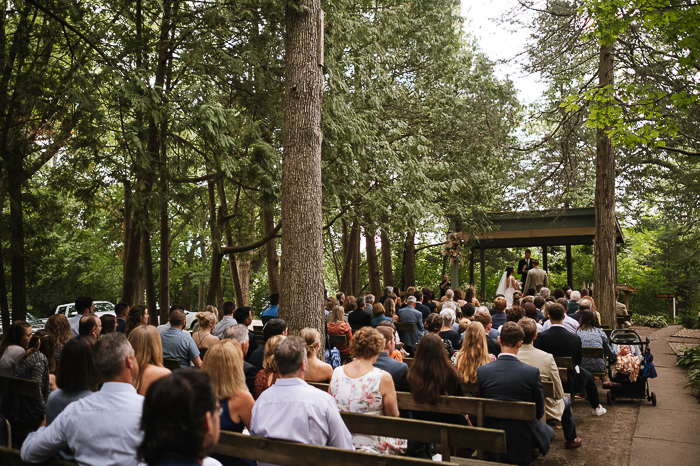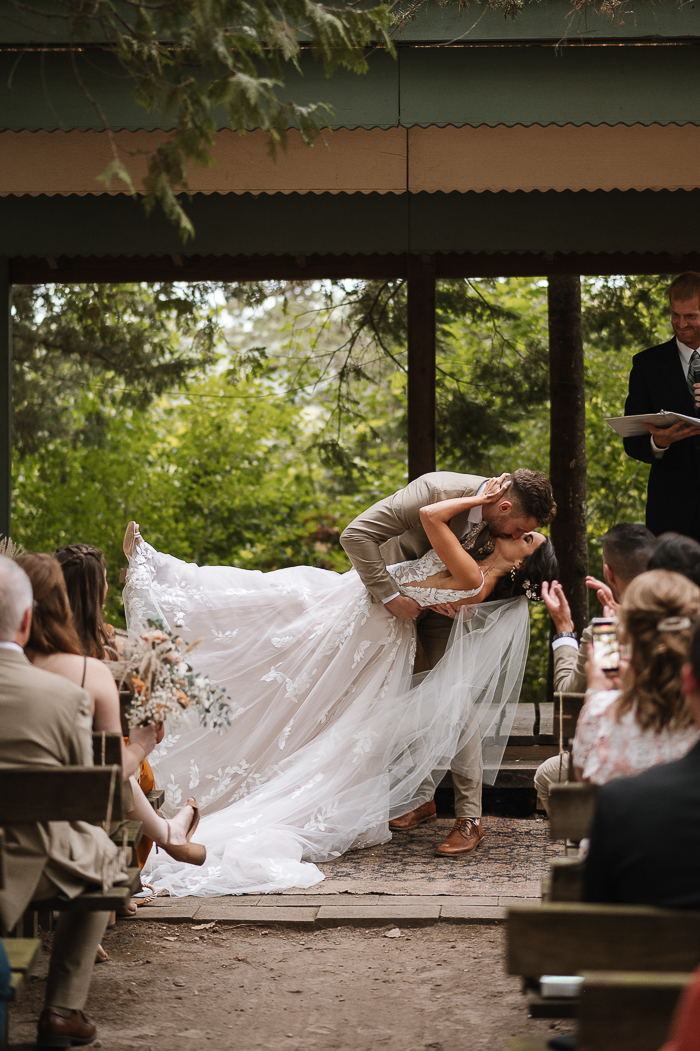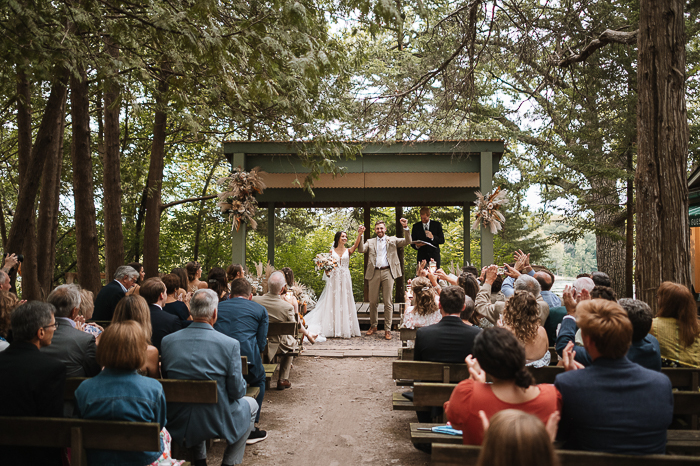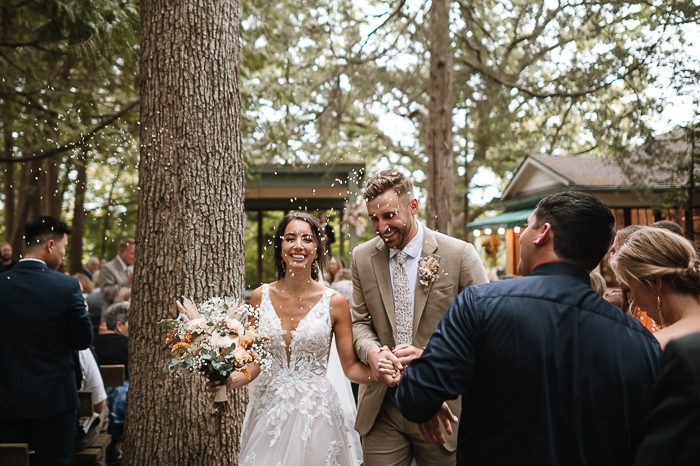 Advice For DIY Couples: Hire A Day-Of Coordinator 
Our day-of coordinator was some of the best money that we spent. Madda of Cherry Blossom Events helped make my vision come to life, and without her and her team, I think the day would have been a huge flop. She was amazing, and I recommend every DIY bride to splurge on a coordinator. Don't let your wedding to-do list overwhelm you. Do one thing every day, and soon that list will disappear. It is such an overwhelming process, but make sure to enjoy it too. Nothing like this will ever happen again in your lifetime.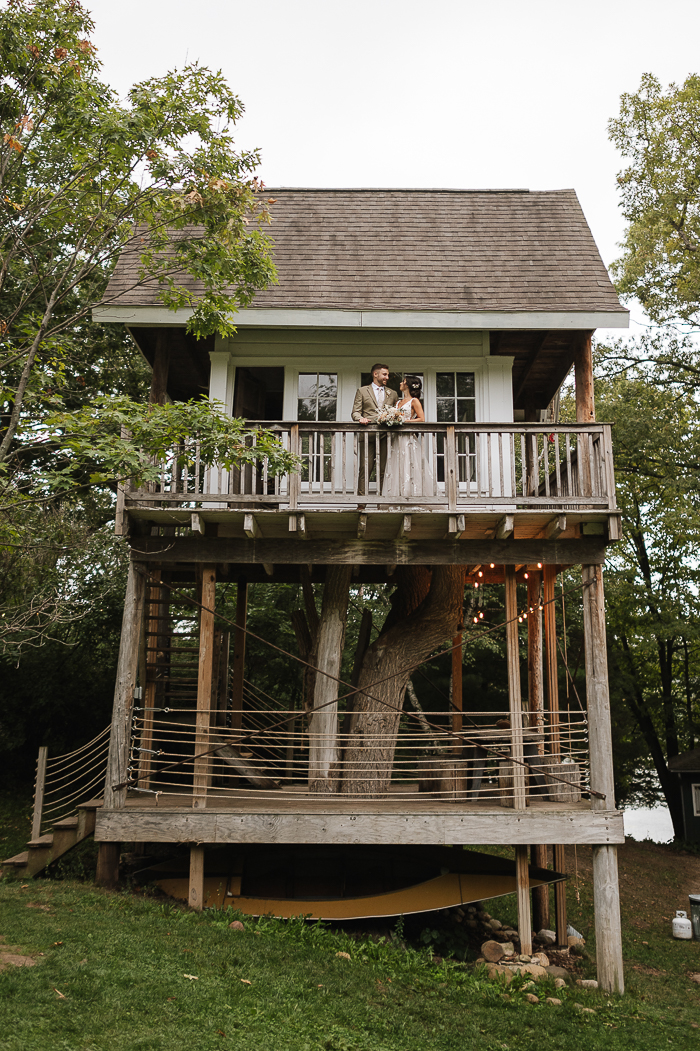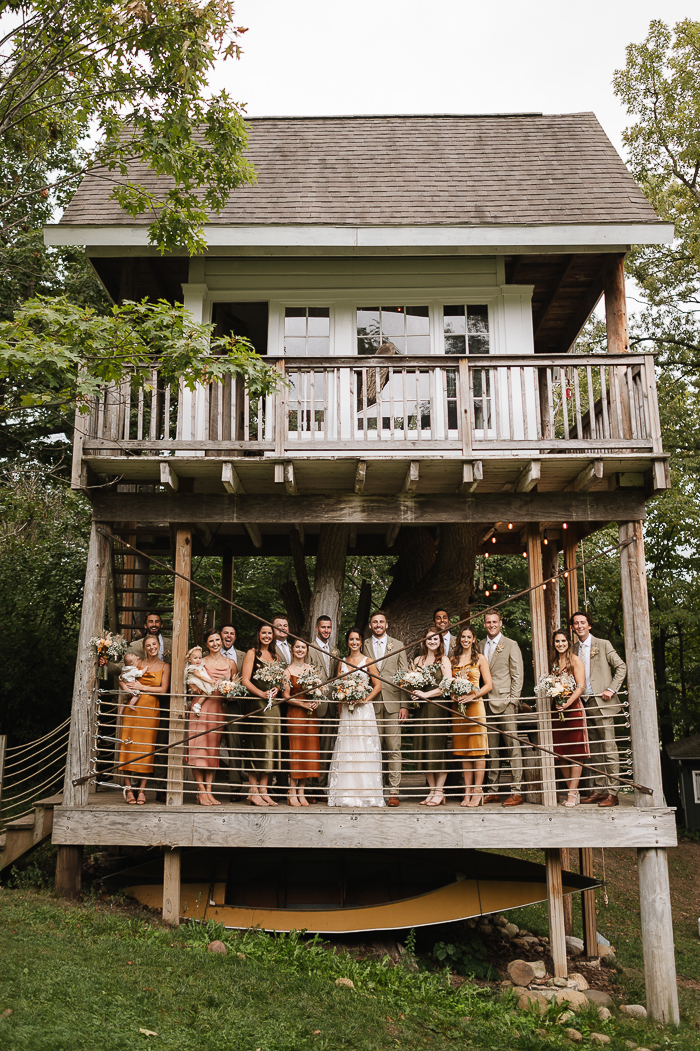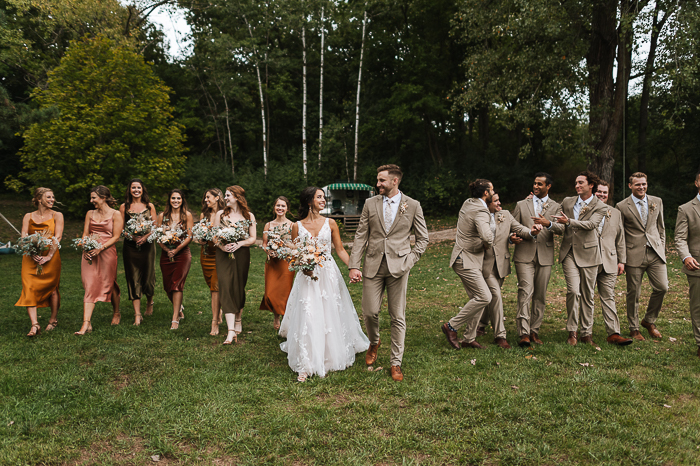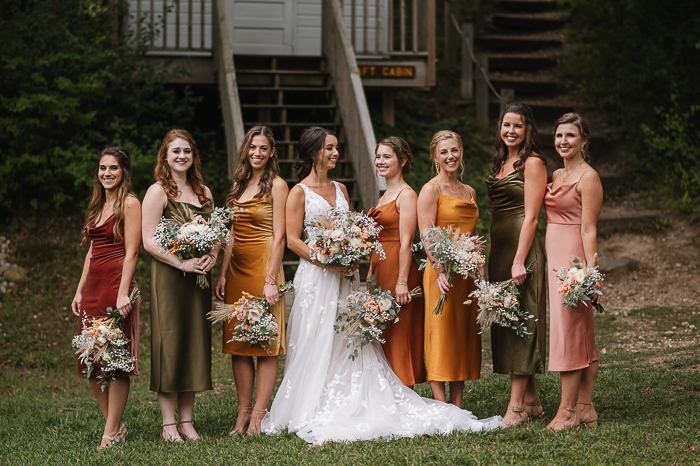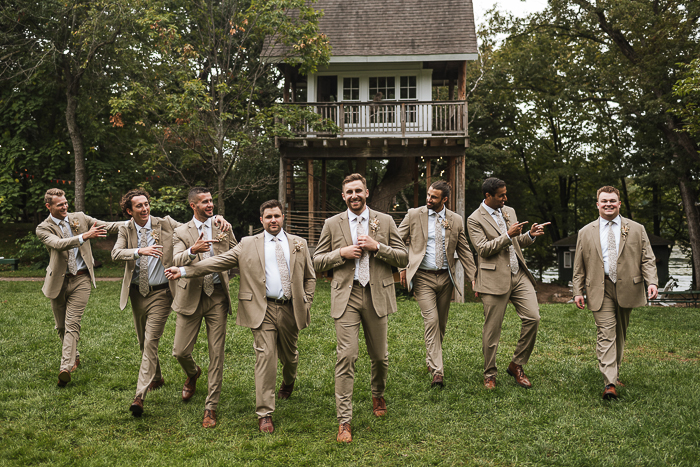 Why You Should Create A Wedding Email & Consider Getting A Wedding Credit Card 
I tell all of our newly engaged friends to make a wedding email. This helps keep everything in one place and helps you share responsibility in the wedding process. Second, I tell everyone to get a shared credit card. This helped us learn to share money, keep all our expenses for the wedding in one place, and got us tons of points we could use after the wedding. We were virtually able to get our honeymoon for "free" with the number of points we accumulated.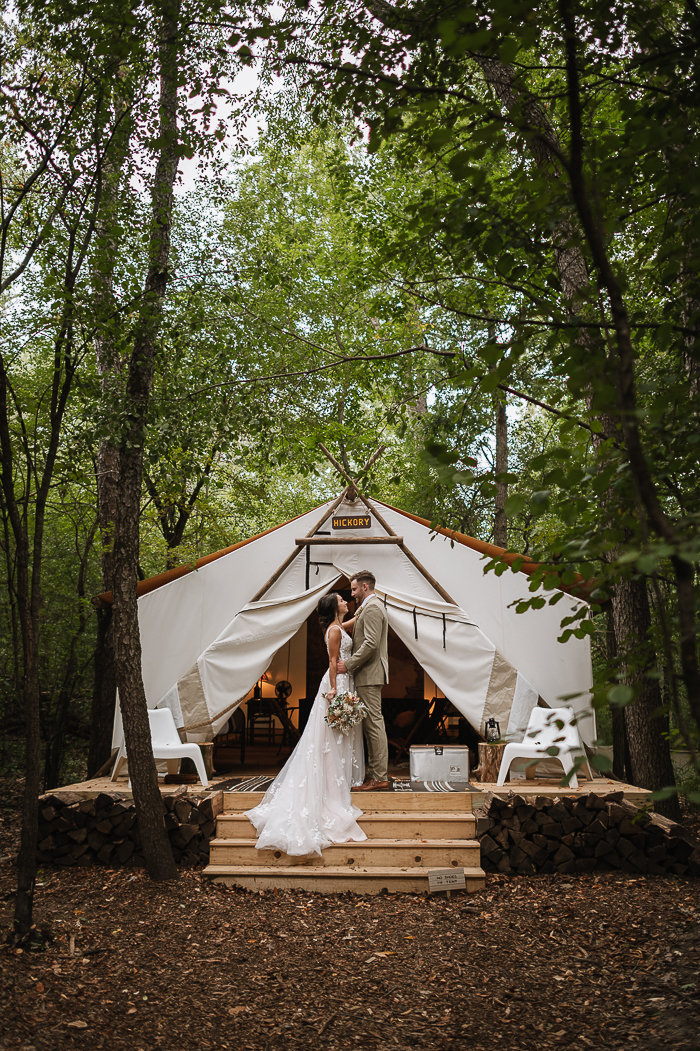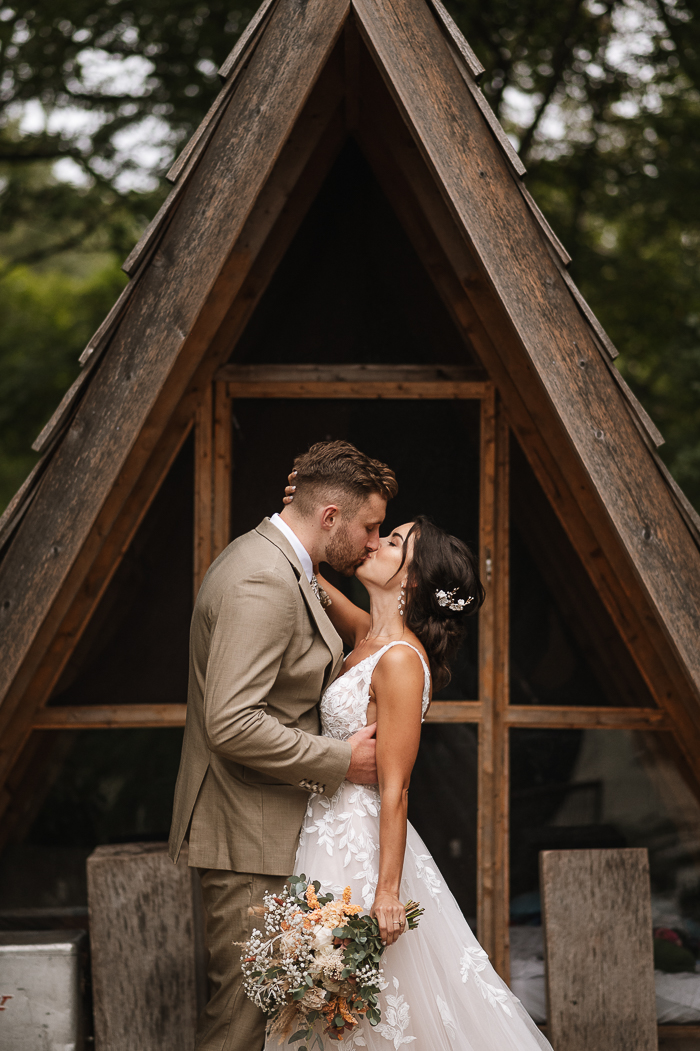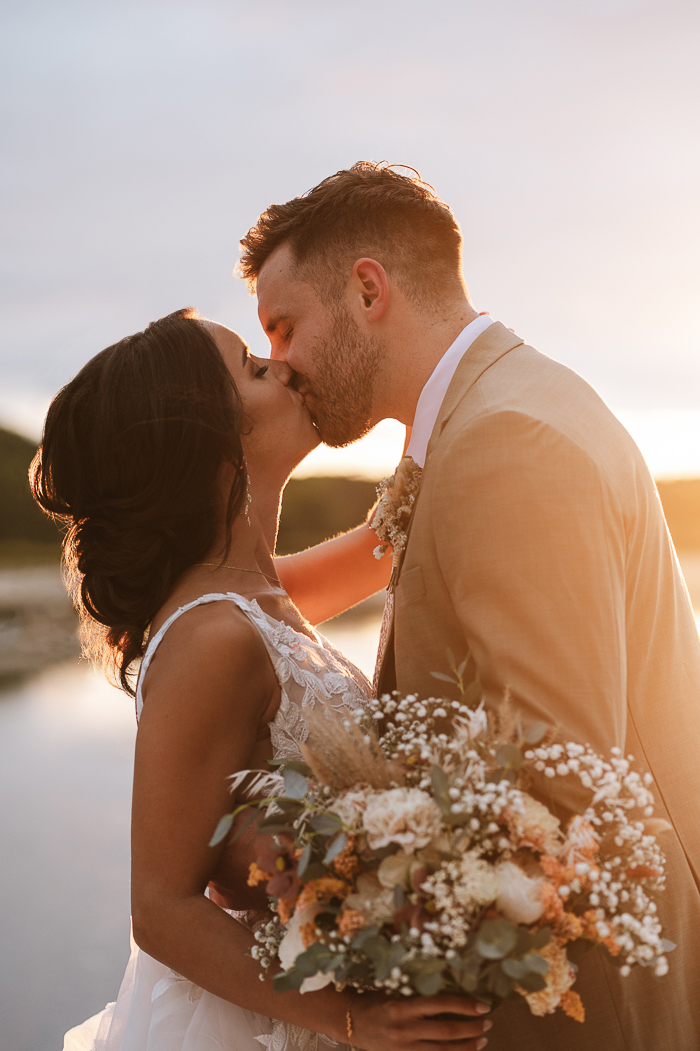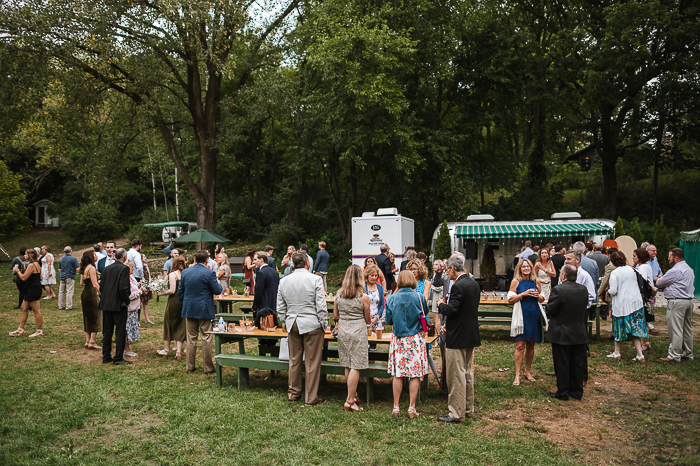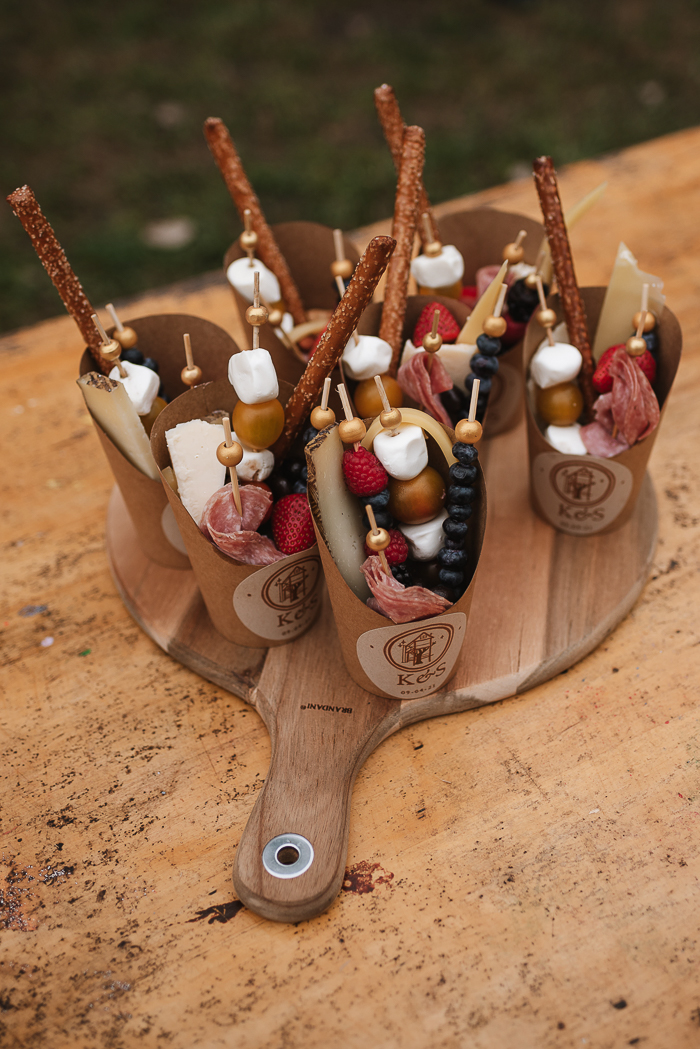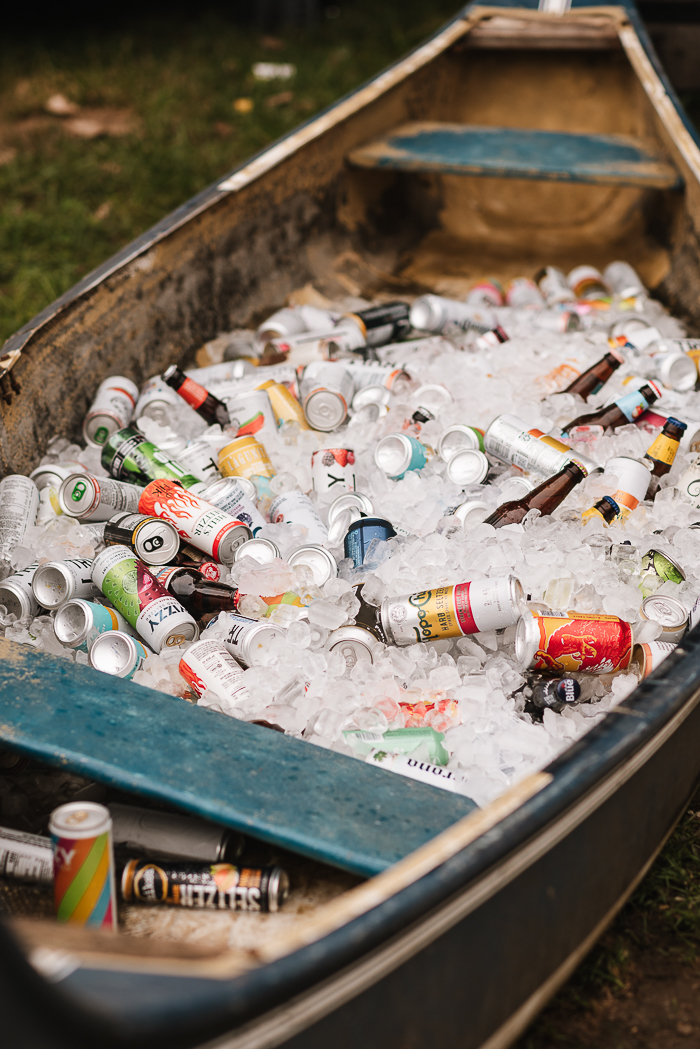 Saving Thousands By DIYing The Decor
Everything at the wedding was a DIY project for us—the invitations, decor, signage, and floral arrangements. I made special door hangers with everyone's name as a hotel would do and a note on the back that said, "do not disturb, partied too hard with the newlyweds." I am so proud of how unique and memorable our wedding was. I truly surprised myself with how much I was able to do and the thousands of dollars we saved because of it.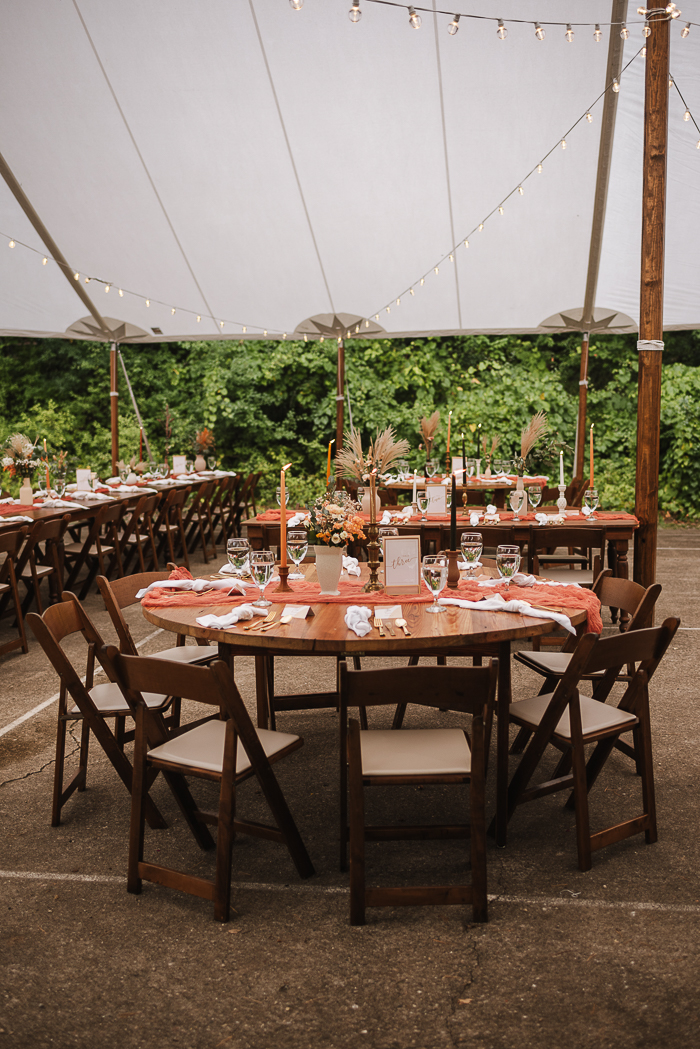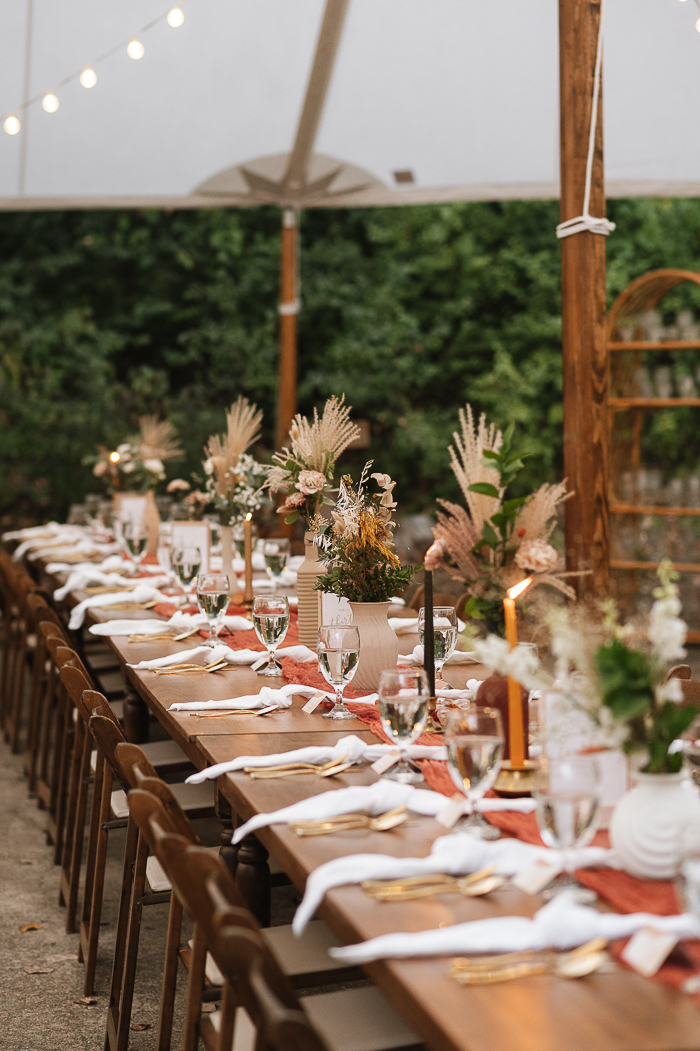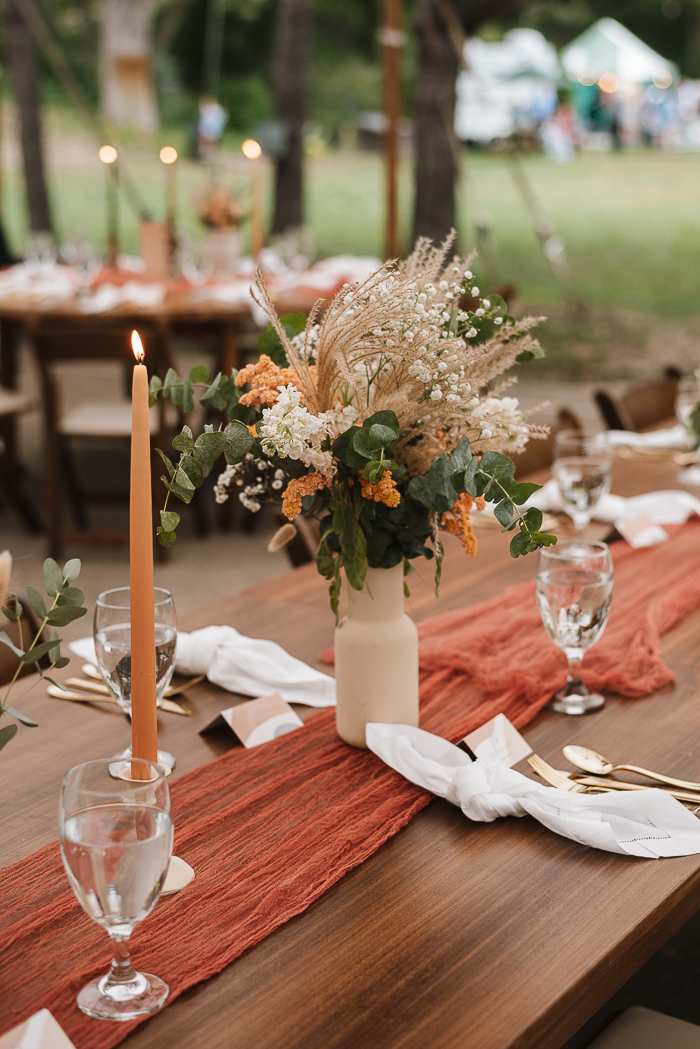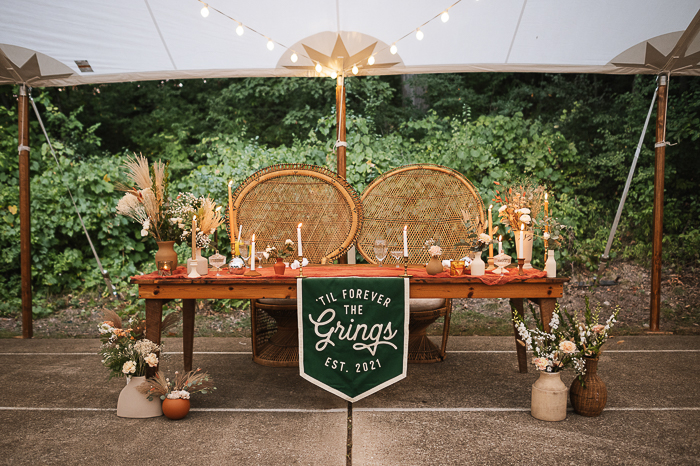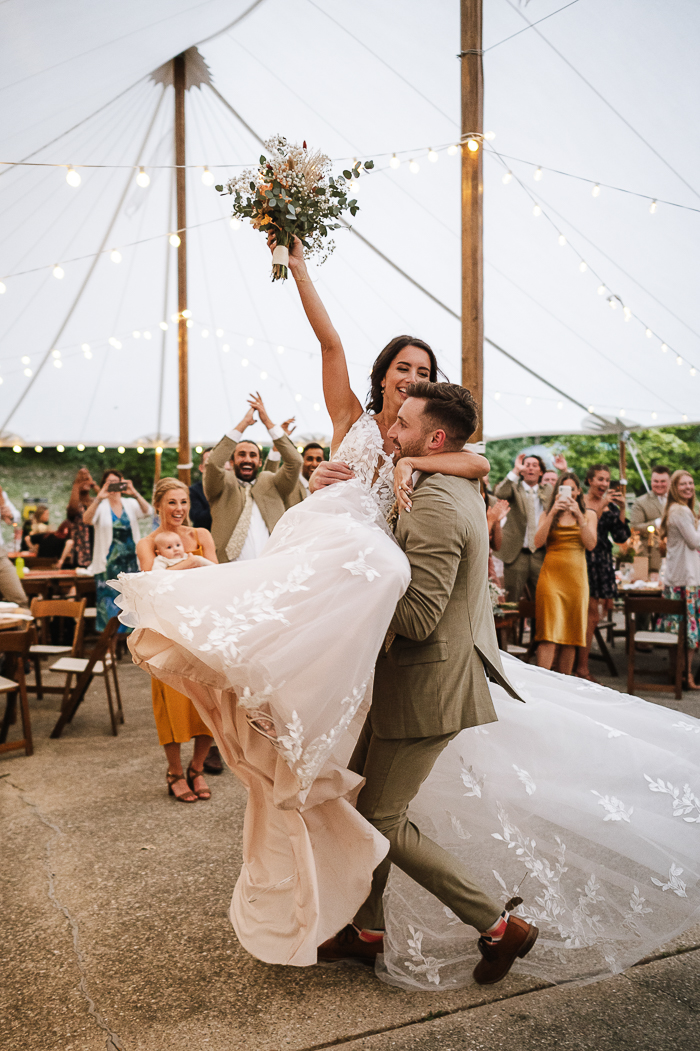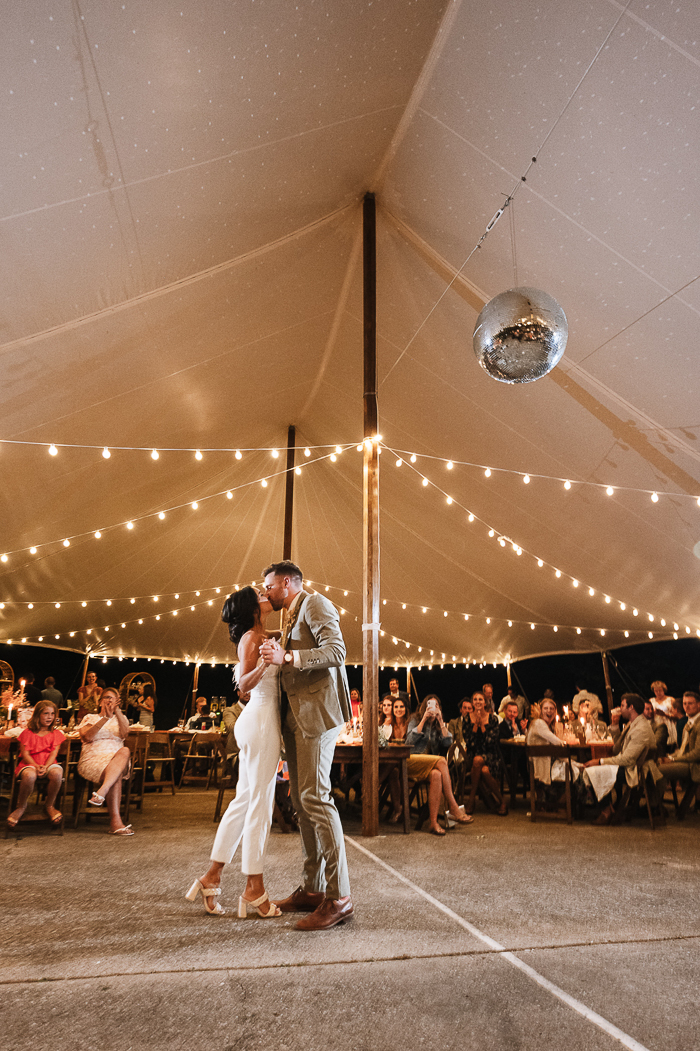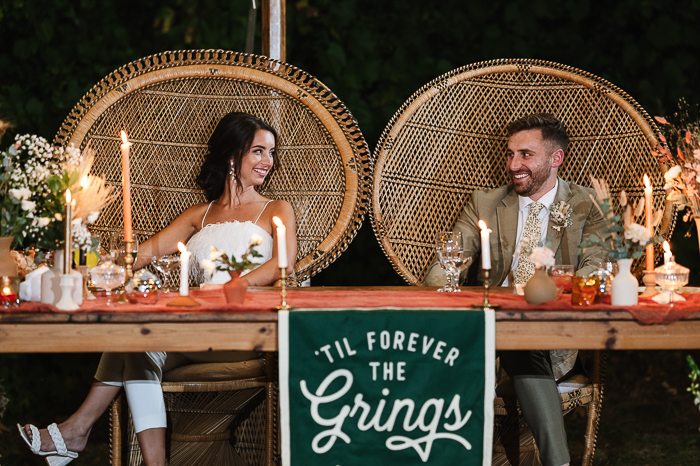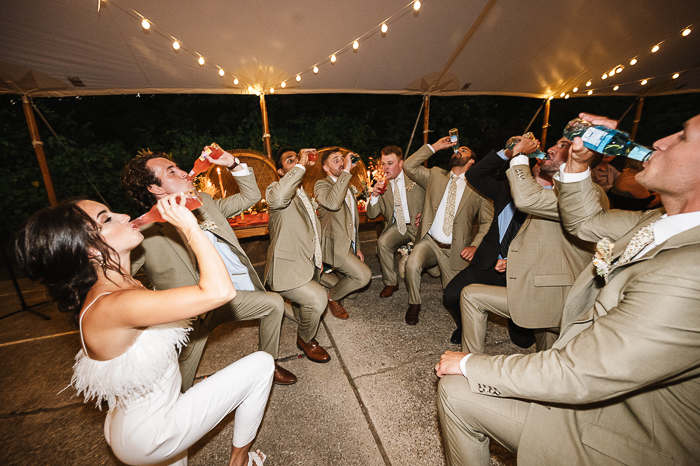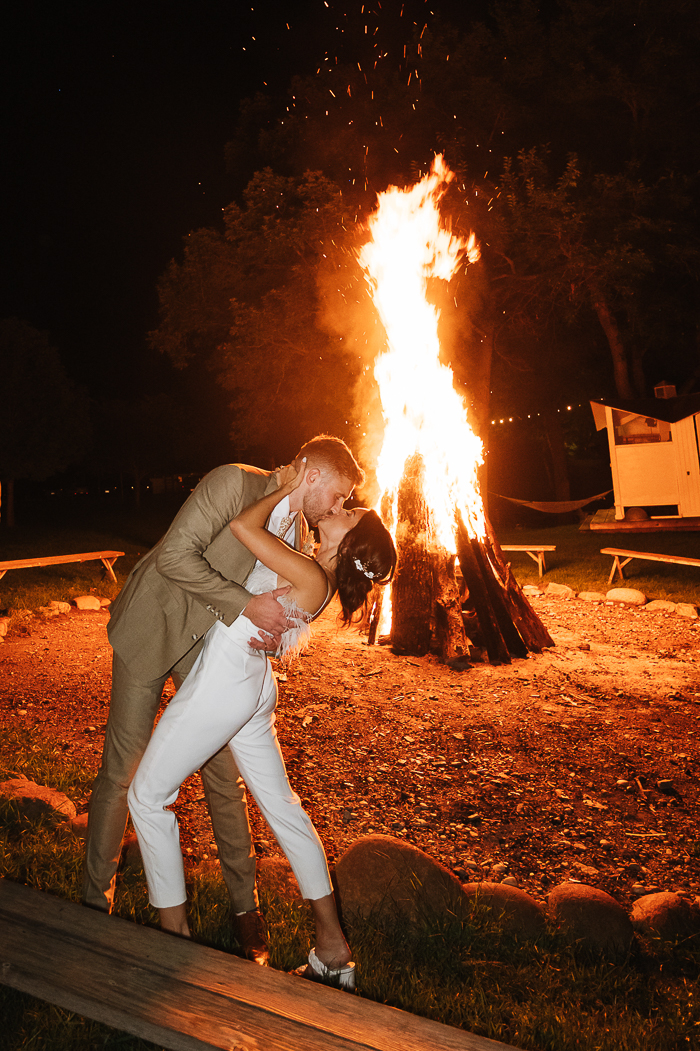 Congratulations to Katie and Scott on their lakeside summer camp wedding with DIY details. And big thanks to Junebug member Iron + Honey Photography for capturing the magic that comes from being surrounded by the natural beauty of the outdoors. To see more gorgeous celebrations like this one, check out her profile in our directory of talented photographers from around the world.
Like Katie and Scott, finding a venue that is realistic to your wedding vision is important to achieve your celebration's overall feel and theme. To help you navigate this crucial wedding planning decision, check out our guide to finding the perfect venue to make the process as easy and stress-free as possible.