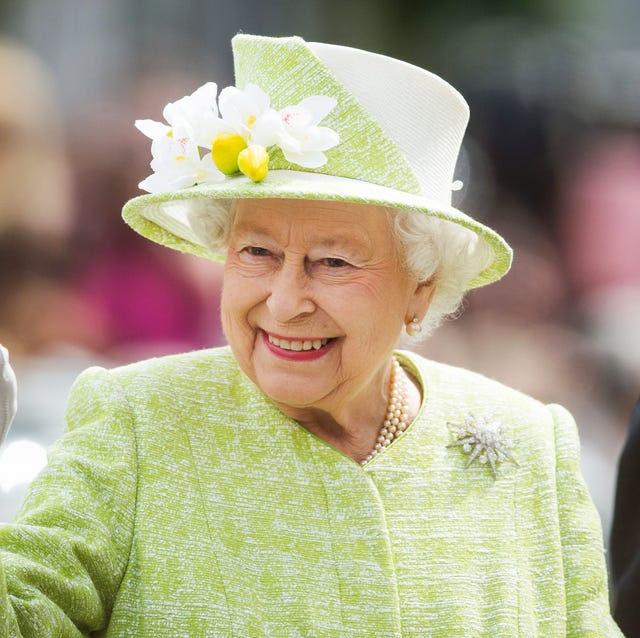 Samir HusseinGetty Images
The Queen will turn 96 on Thursday 21st April 2022, but her bigger birthday celebrations won't begin until June with the annual Trooping of Colour parade.
As part of a long-standing tradition that dates back to the reign of King George II, Her Majesty celebrates two birthdays just in case the weather in April is bad. According to the BBC, The Queen's great-grandfather, Edward VII, who was King from 1901 to 1910 was born in November, but celebrated his birthday during the summer months so a big public celebration could take place when the sun was shining.
"It's a tradition that monarchs have had an official birthday, just in case their real birthday falls perhaps in November, as Prince Charles' does," NBC royal commentator Daisy McAndrew said. "Because it was always considered that you couldn't do a lot of processional celebrations if the weather was bad."
How does the Queen celebrate her birthday?
The Queen usually spends her official birthday in April with family members, opting for a more private affair. To mark Her Majesty's birthday, two public military salutes will take place on 21st April.
Larger, more public celebrations will be marked with the annual Trooping of the Colour parade. The ancient ceremony, which has marked the official birthday of the British Sovereign for over 260 years, will bring together 1,400 parading soldiers, 200 horses and 400 musicians, as well as a fly-past by the Royal Air Force. This year, it falls on Thursday 2nd June ahead of her Platinum Jubilee weekend.
Trooping the Colour will be broadcast live by the BBC on Thursday 2nd June. For more information about how to watch the Trooping the Colour Parade, and how to apply for places in the seated stands at the Horse Guard's Parade, head over to the Household Division's website.
It's a great excuse for more celebrations!
This content is created and maintained by a third party, and imported onto this page to help users provide their email addresses. You may be able to find more information about this and similar content at piano.io