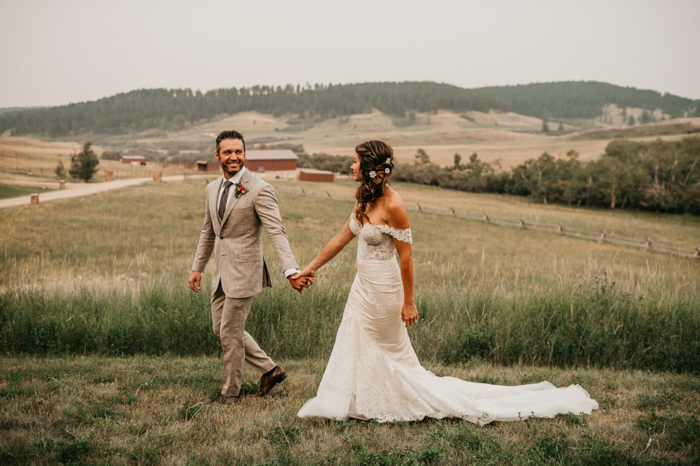 After sharing a life together for more than a decade, when the time came to tie the knot, Megan and Grey decided to skip the traditional big bash and timeline. Instead, they opted for an intimate week-long countryside celebration with their closest loved ones. Set on a family property with acres of incredible scenery, gorgeous lush florals in a bright color palette, and rustic chic decor—their Montana ranch wedding featured cozy western vibes and ultra-romantic touches.
With an arbor filled with vibrant blooms, the couple said their "I dos" with the iconic grasslands in the background. Greg honored their blended family during the ceremony and included Megan's children in his heartfelt vows. Their reception on-site included an outdoor dining setting under the starlit sky with string lights strewn across the space, complete with a chic lounge. 
On top of the picturesque setting, the couple looked stunning in their wedding attire. The groom looked dapper in a beige suit, while the bride was breathtaking in an off-the-shoulder lace gown. If you and your partner are searching for inspiration for an unforgettable ranch wedding, you've come to the right place. Scroll down to discover Megan and Grey's touching journey through the lenses and eyes of Junebug member Maggie Grace Photography.
Junebug Member Maggie Grace Photography's Insights On How Megan and Grey's  Montana Ranch Wedding Came To Be
Their amazing ranch was able to host most of their guests for an entire week. Megan and Grey prioritized bringing their favorite people to their favorite place and creating a family-centered atmosphere. All their kids and family pets were invited to attend. No one was excluded! Megan and Grey had a vision of contrasting the Montana green landscape with bright pops of color. Megan is an interior designer in LA and wanted every detail to feel lush, playful, and vibrant. Every bit of their wedding felt full of life, which reflected who they were as a couple. These two love to party and host, so every detail–from the gorgeous lounge and live music they brought in for the entire week to the cocktail bar–was chosen to provide their guests with endless entertainment and comfort.
The Couple:
Megan and Grey
The Wedding:
Montana, United States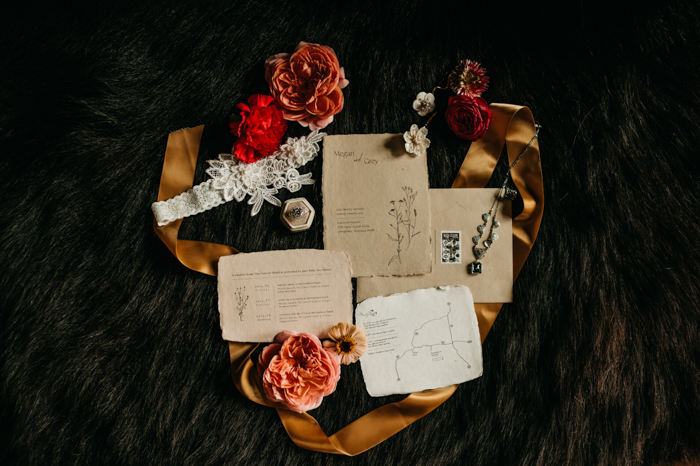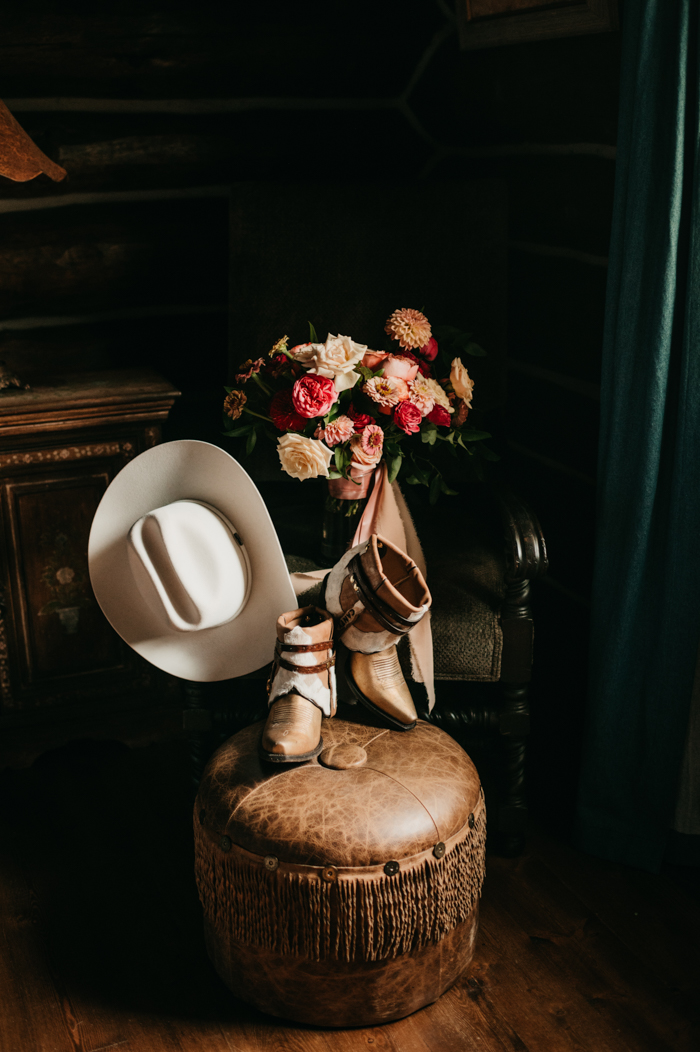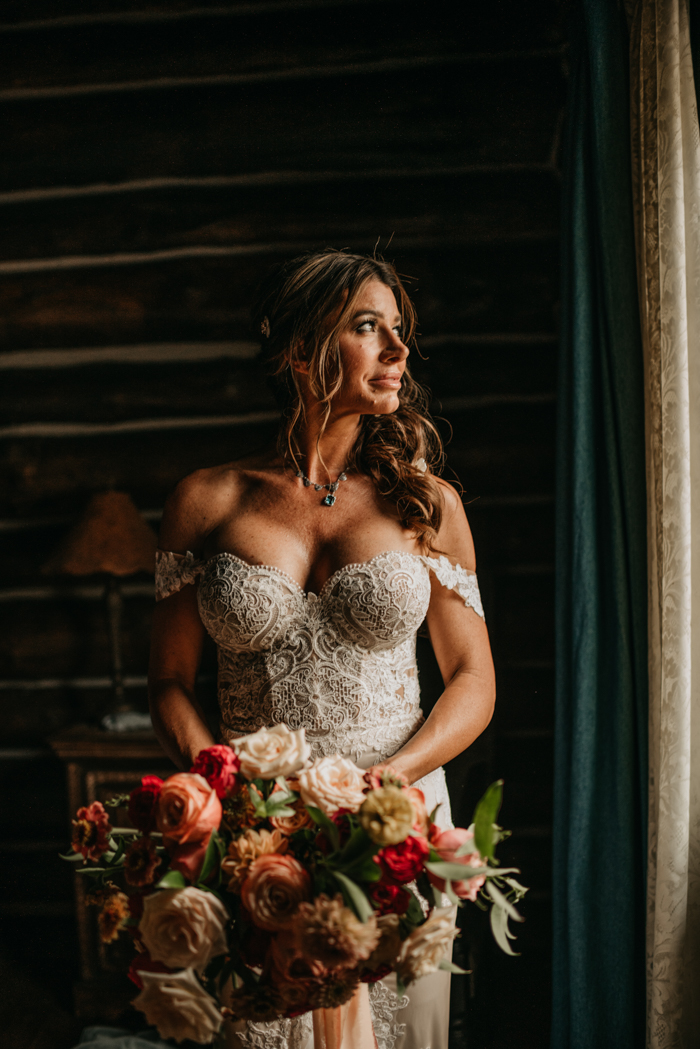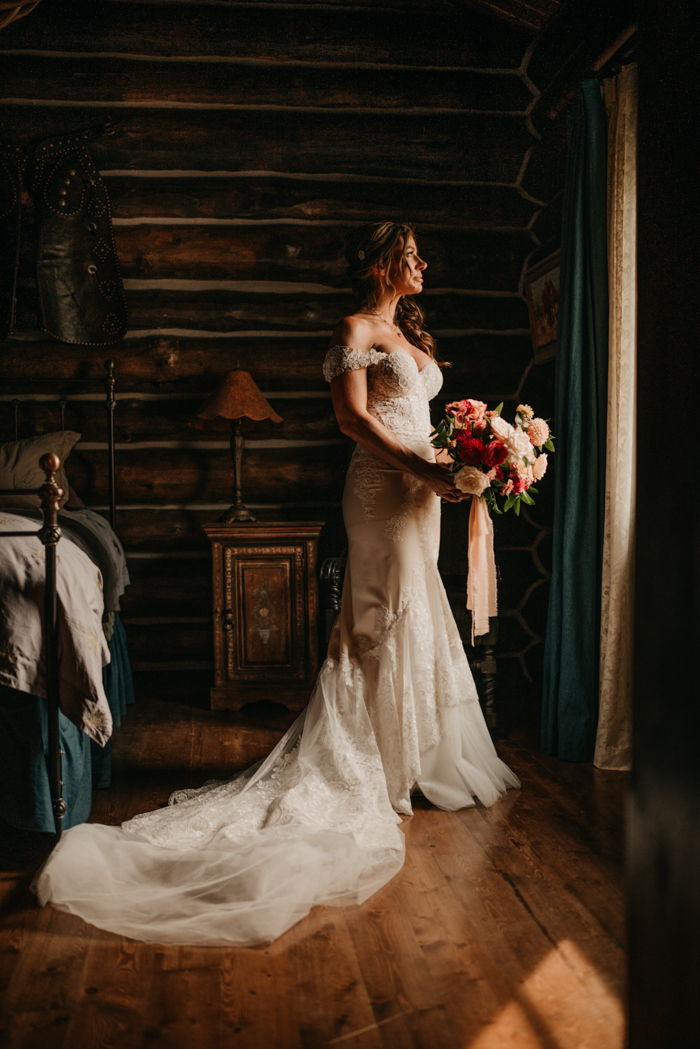 Highlighting Their Blended Family During The Ceremony
During their gorgeous ceremony, Grey pledged his life to Megan's children, promising to protect them as a father for the rest of their lives. Tears were shed throughout the crowd as their families watched them commit to continuing to build on the beautiful life together they had created. It was such an incredible week in the Montana mountains!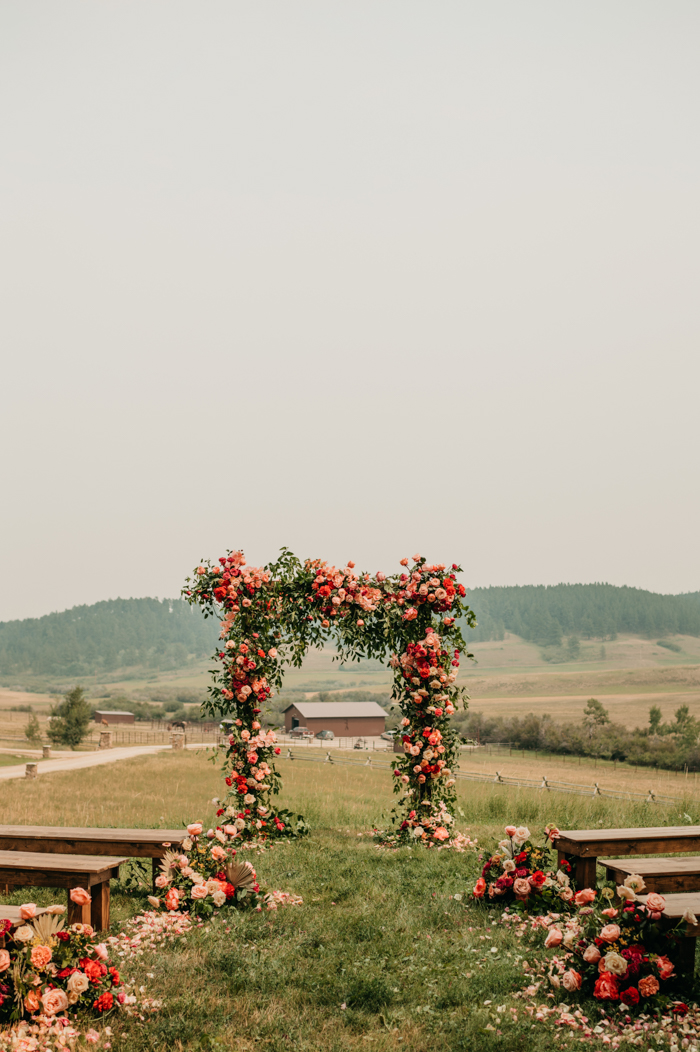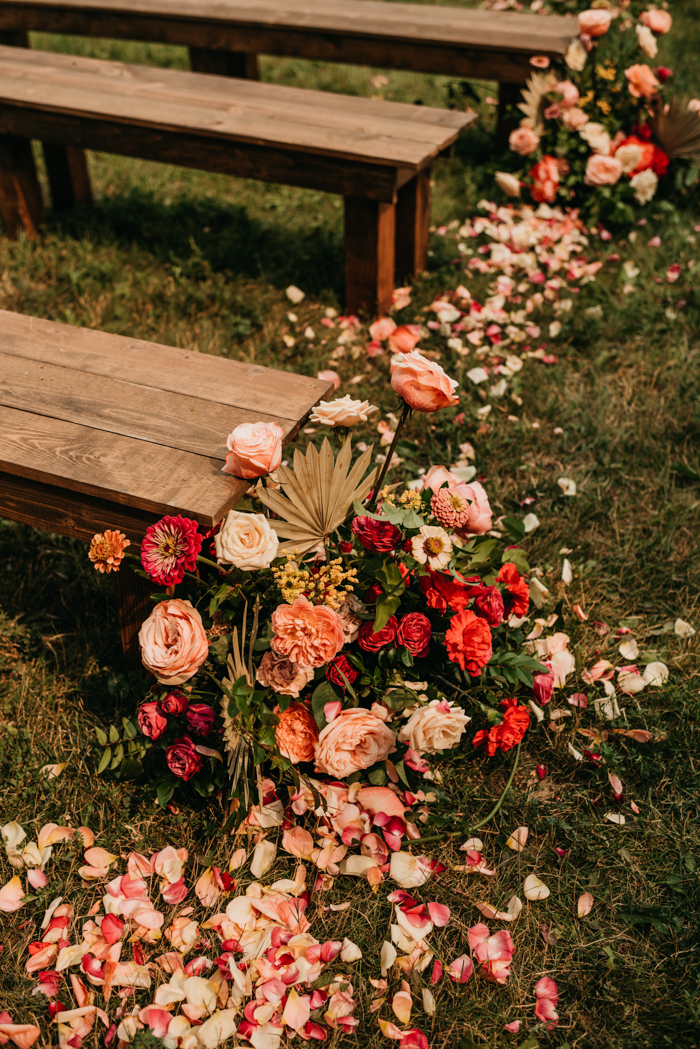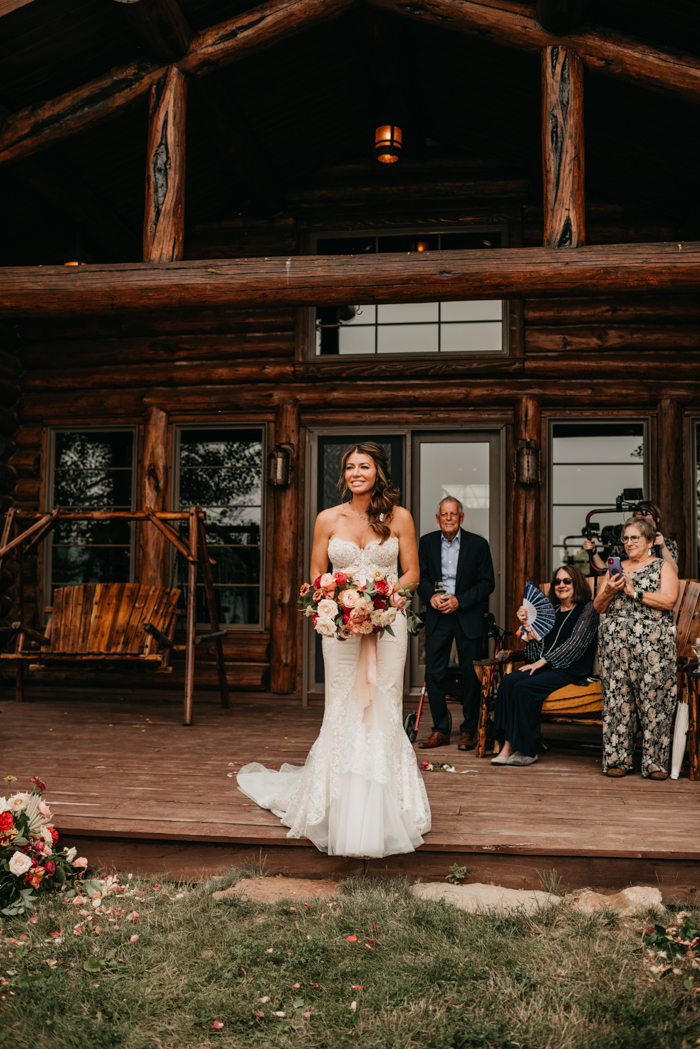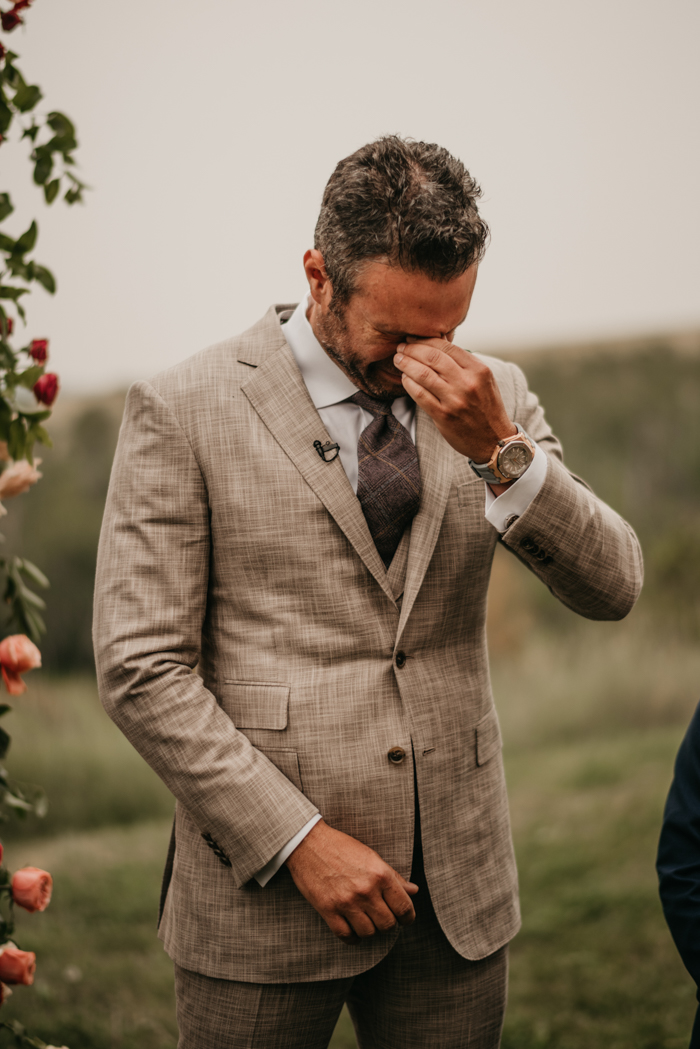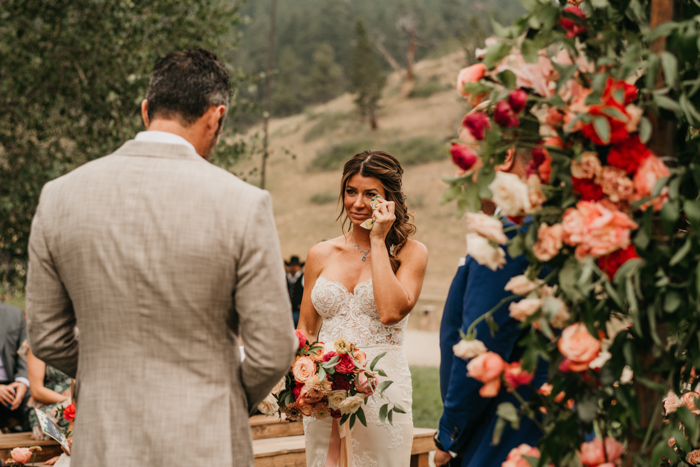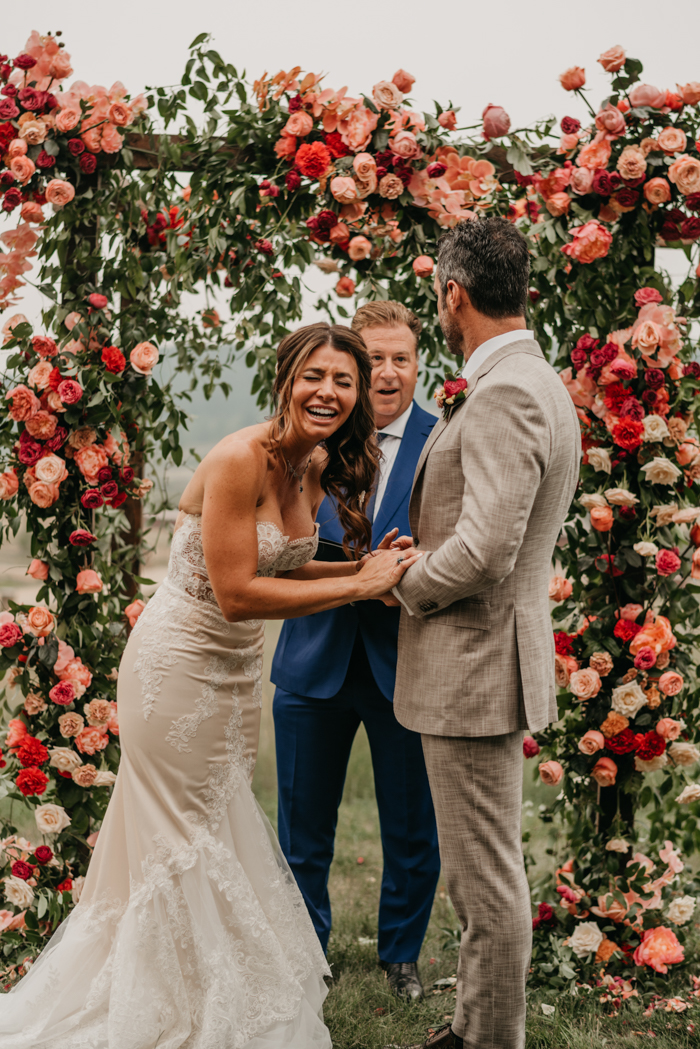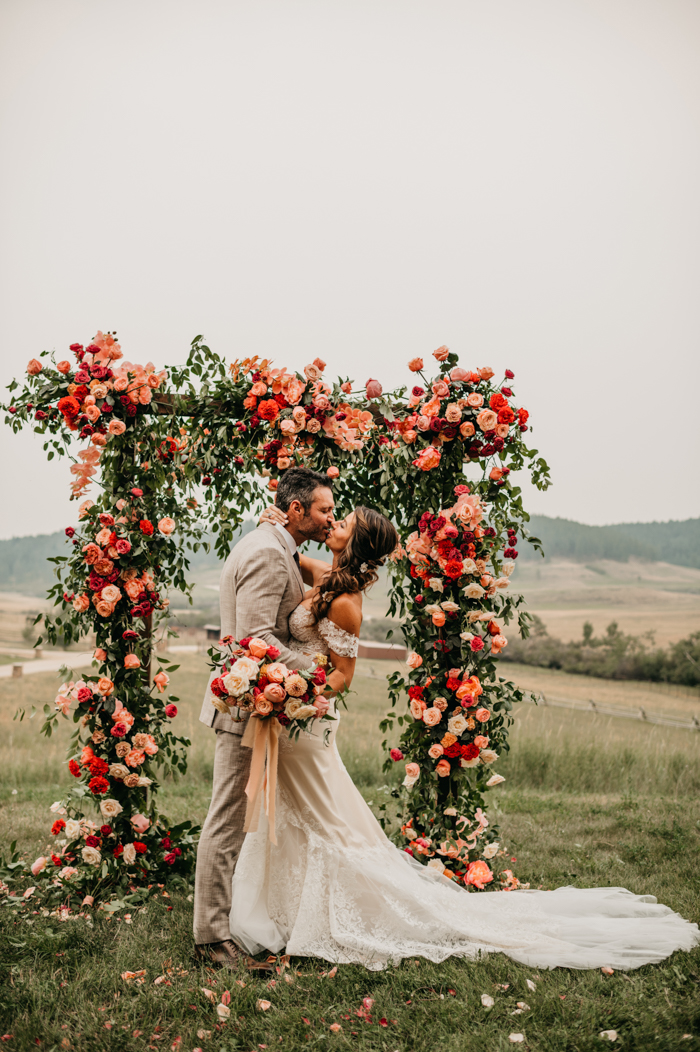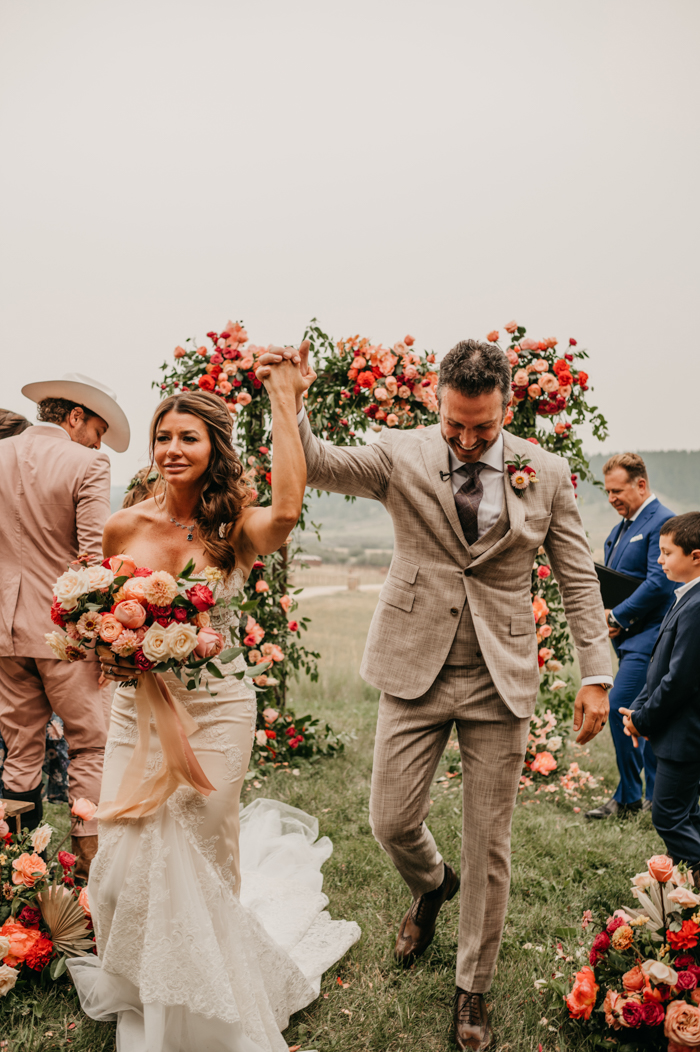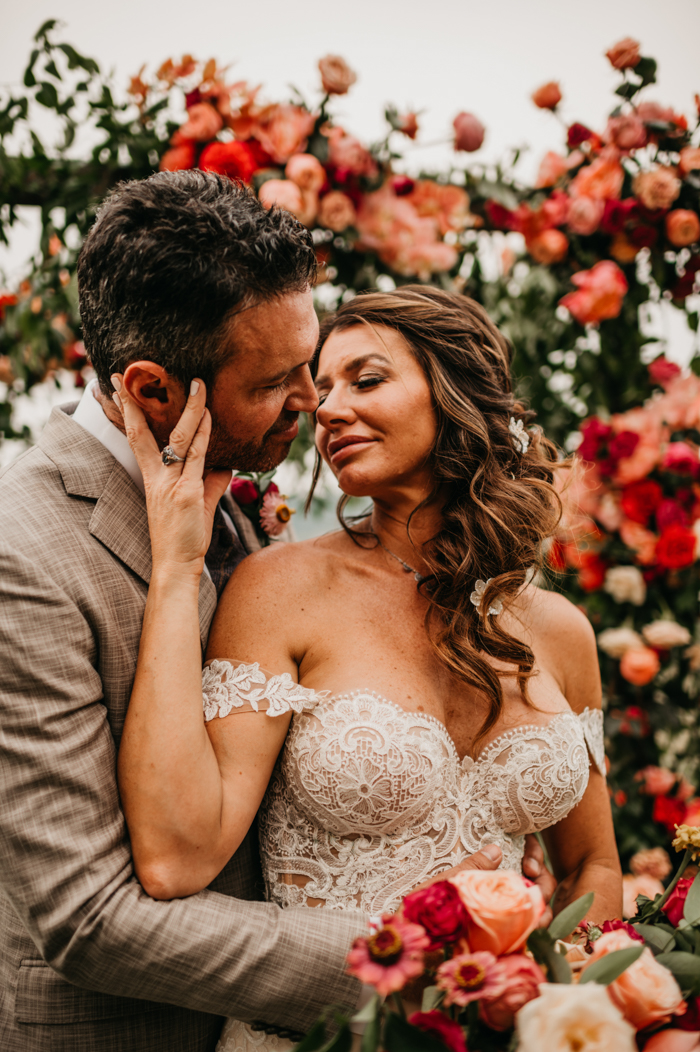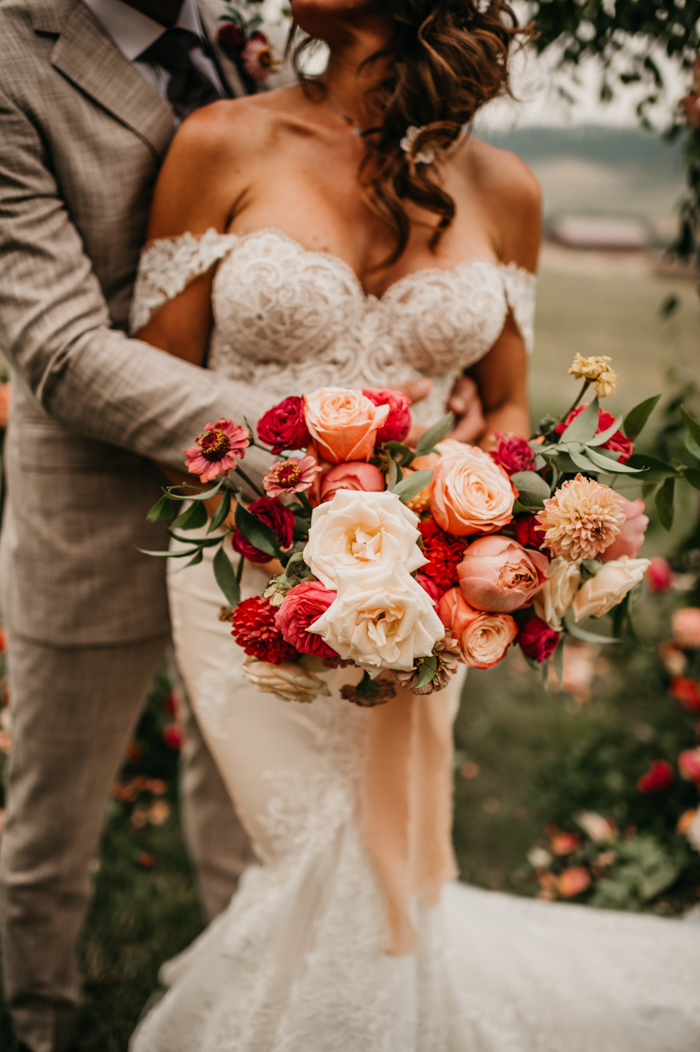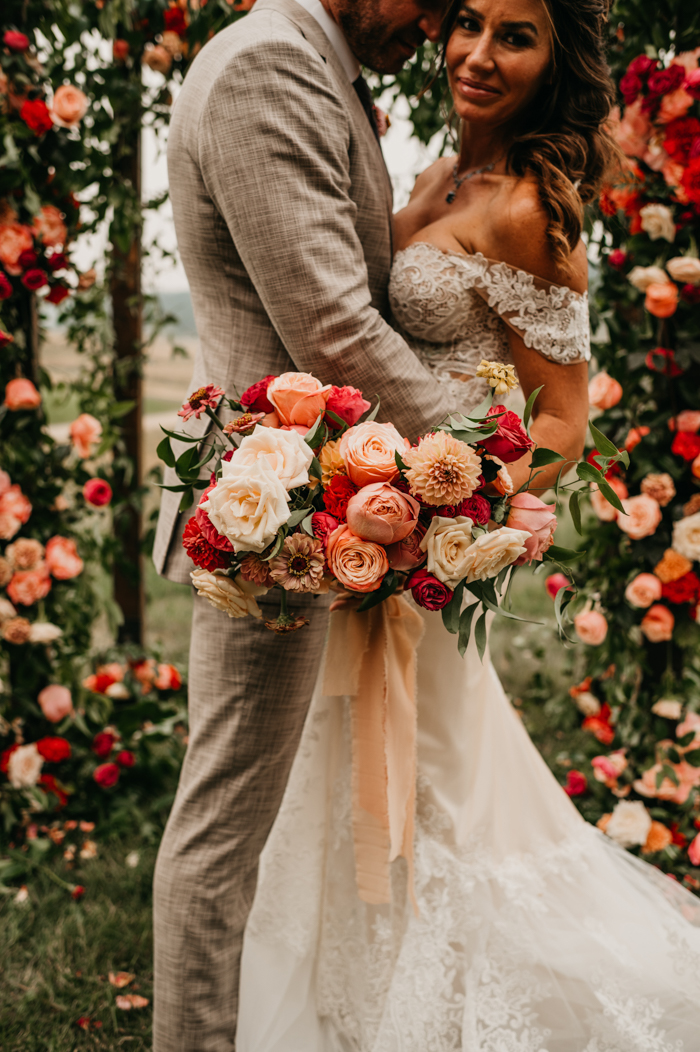 Celebrating A Fresh Start The Second Time Around At Their Montana Ranch Wedding
Megan and Grey's day was a true celebration of years of patience and hard work to get to where they are as a couple. This couple had each individually been in prior marriages and long-term relationships. Megan had two children when she met Grey. They fell madly in love, and over eight years, they slowly built a life together that culminated in a blended family built on love, trust, and hard work. After nearly a decade of ups and downs, they ultimately decided to skip the conventional timeline and planned a wedding at their family ranch in Lewistown, Montana. They brought just under 40 of their closest friends and family, the people they spent the most time with who supported them through their entire relationship.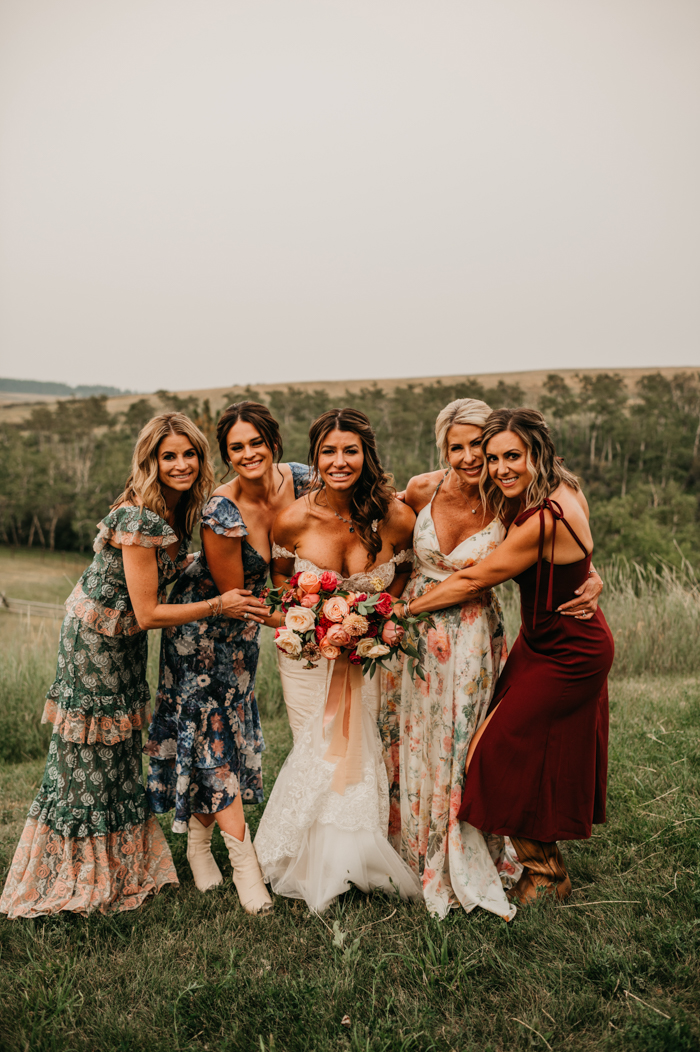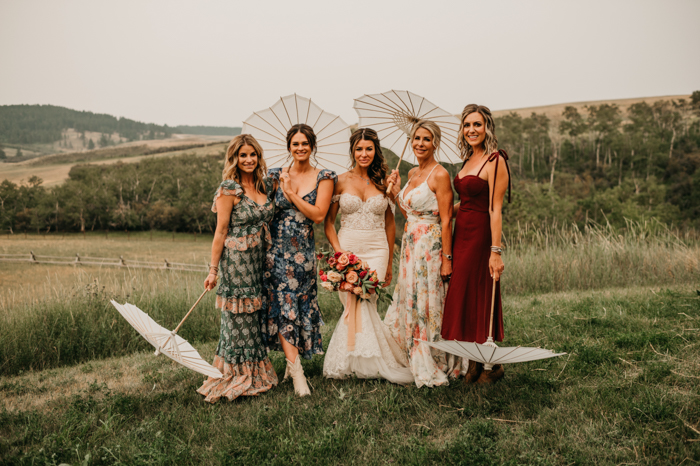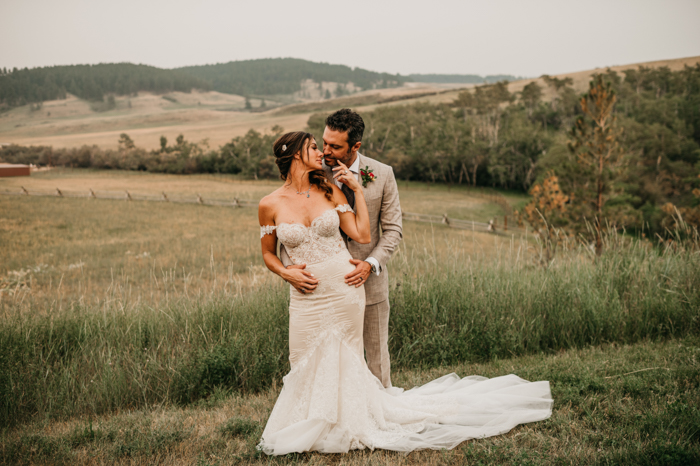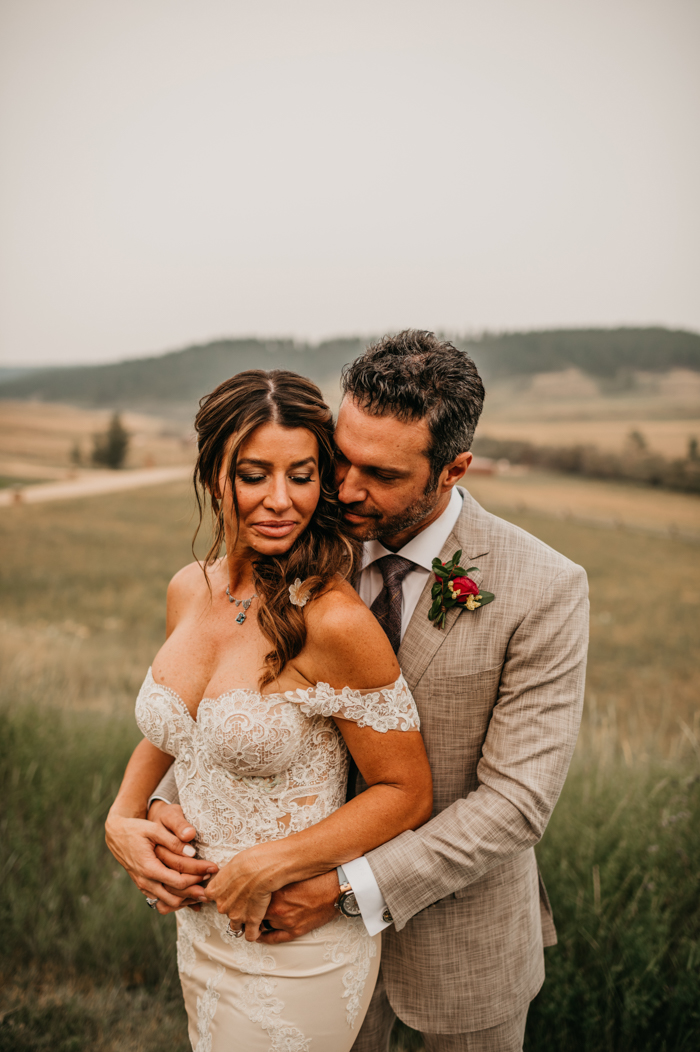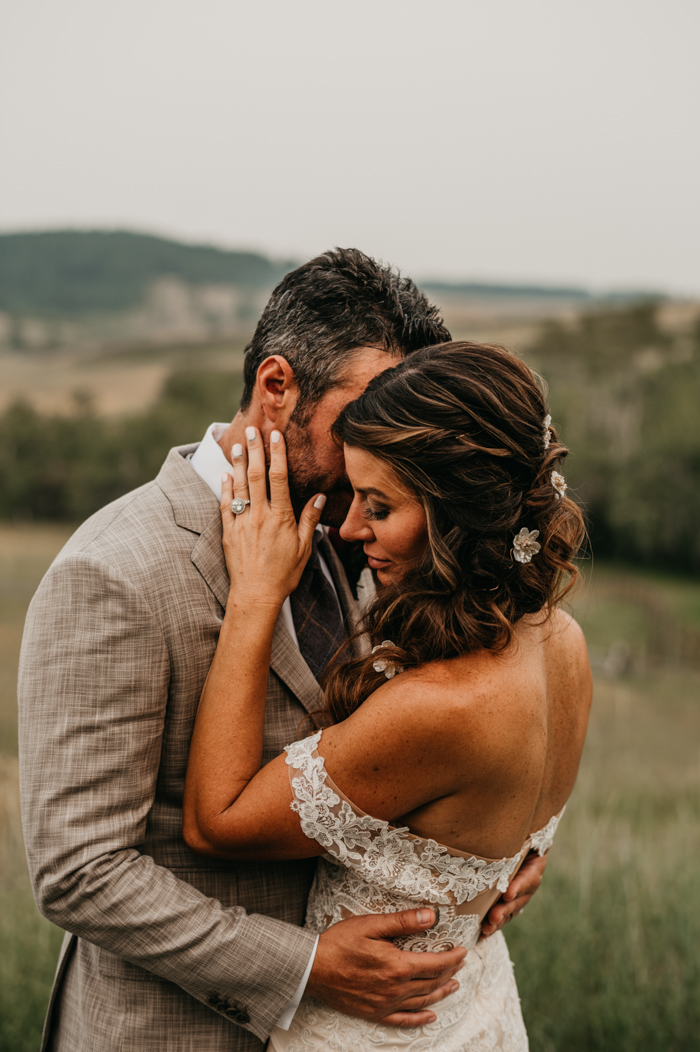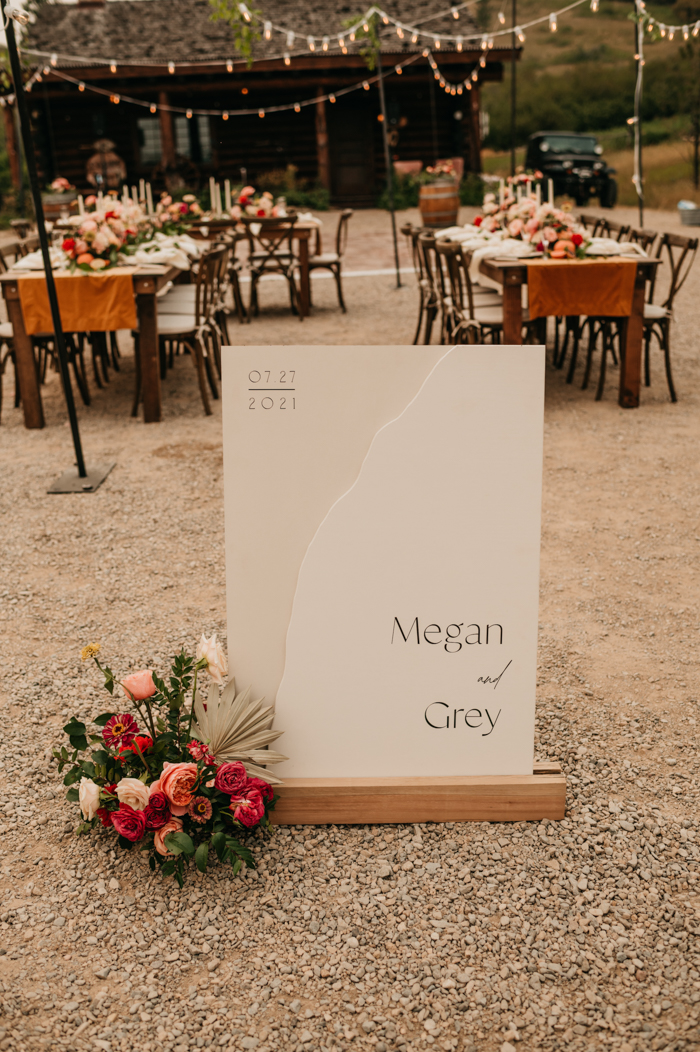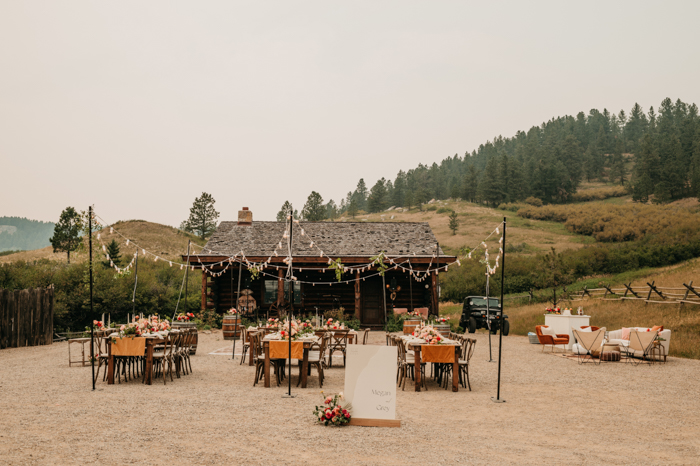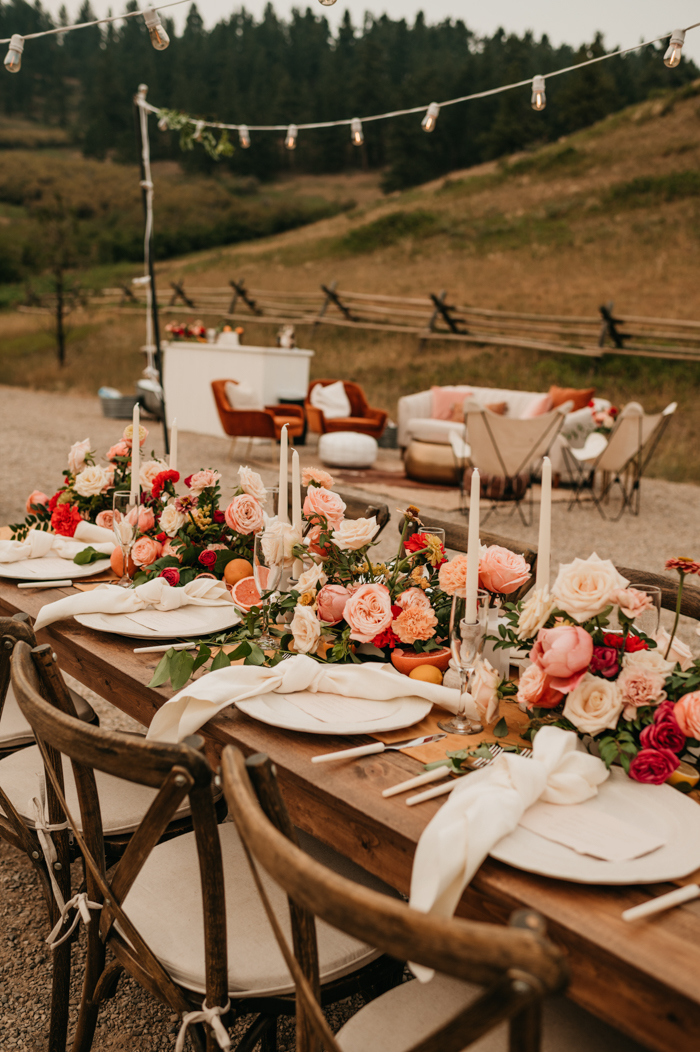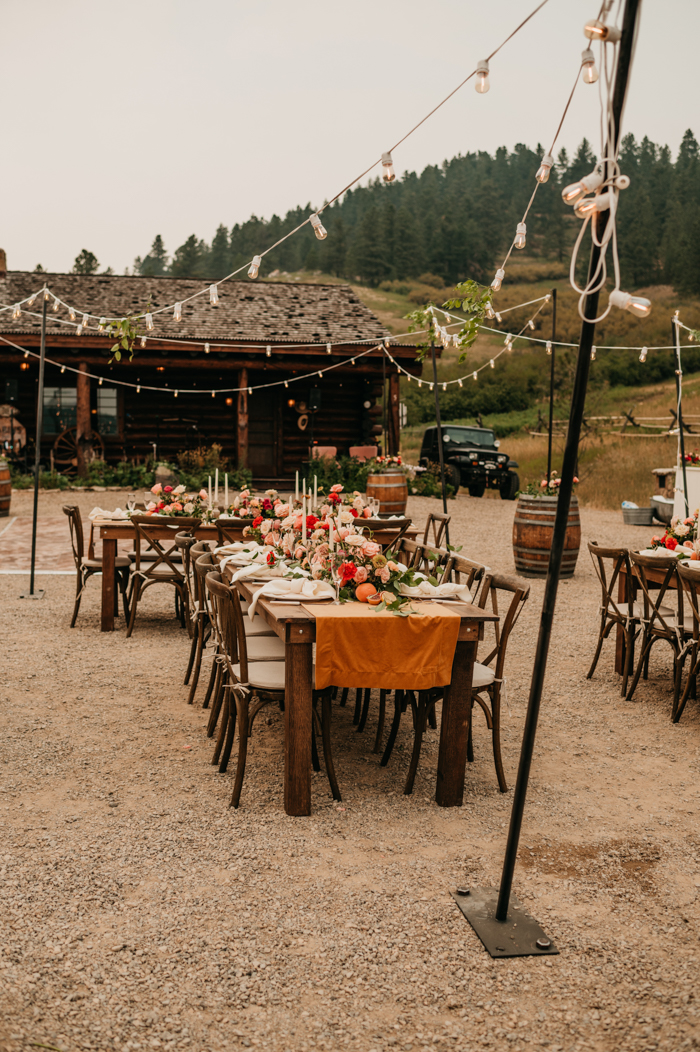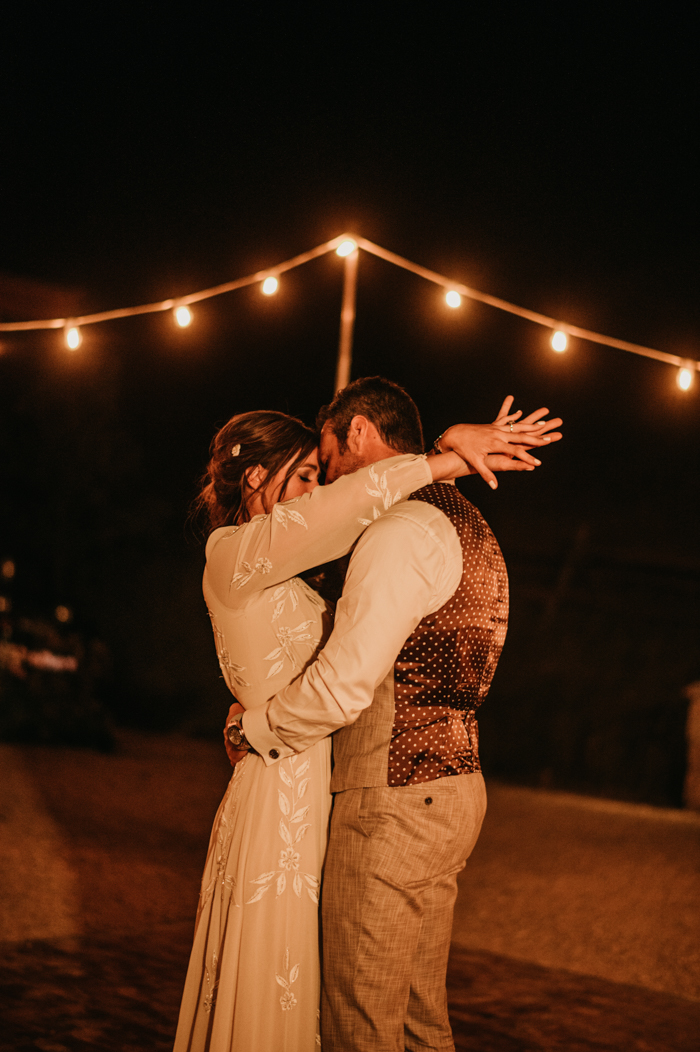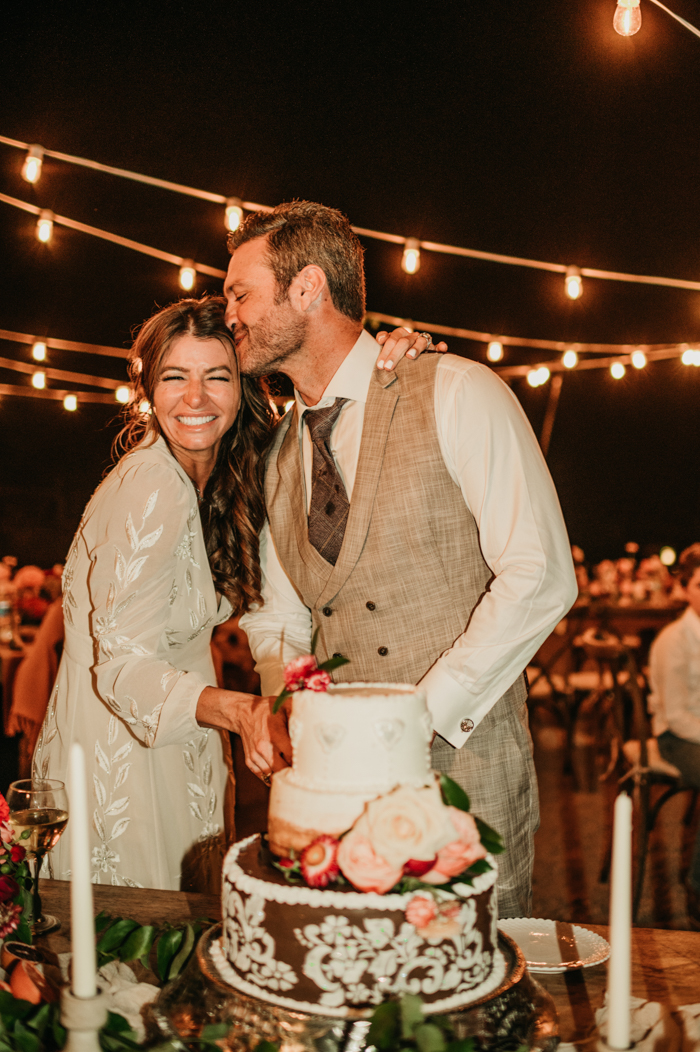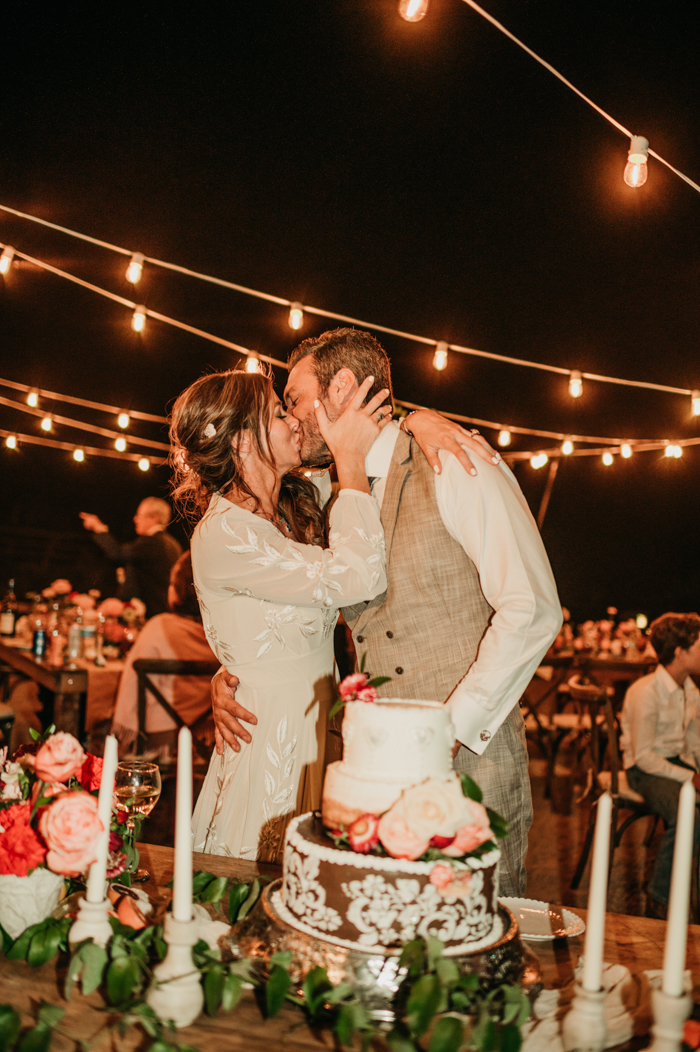 Congratulations to Megan and Grey on their intimate and vibrant Montana ranch wedding. Whether you and your partner have set your sights on an intimate celebration with nature as your backdrop or a lavish affair under the stars, like this couple, don't be afraid to think outside the box. 
And, of course, a special shoutout to Junebug member Maggie Grace Photography for capturing and sharing this dreamy wedding with us. Draw inspiration from unconventional celebrations like this by checking out her profile in our directory of photographers from around the world.